The Acer Chromebook Spin 13 is giving high-end Chromebooks for business another chance. God knows others have tried—RIP the Dell Chromebook 13 and the HP Chromebook 13. So far, most people seem to be happy with one of the inexpensive, modestly powered, plasticky clamshells that made Chromebooks an easy buy for entry-level users and the huge education market.
Mentioned in this article
Chromebook 14 CB3-431-C5FM
Acer should know, as it's sold over 10 million of them. Only a few, like the Acer Chromebook 14, have aspired to be even semi-luxurious, and that laptop is still less than $300 on Amazon. Two other Chromebooks Acer announced at its next@acer event in New York on Wednesday, the Chromebook 15 and the Chromebook Spin 15, will be moderately priced at $349 and $449, respectively (they'll ship in June).
Features and specs that are pretty classy
We don't yet know the Chromebook Spin 13's price or availability (nor that for its simpler clamshell cousin, the Chromebook 13). Given its all-metal chassis, Intel Core CPU, integrated pen, and 360-degree hinge, we know it's not going to be that cheap. The features and specs speak for themselves: This is a classy laptop that happens to run Chrome OS.
CPU: Intel Core i5-8250U or Core i3-8130U
Memory: Up to 16GB
Display: 13.5-inch IPS-technology touchscreen with a 3:2 aspect ratio and a resolution of 2256×1504
Graphics: Intel UHD Graphics 620
Storage: 32GB to 128GB of eMMC storage
Connectivity: Two USB 3.1 Type-C ports (one on each side), one USB 3.0 Type-A port, microSD slot
Wi-Fi: 802.11a/b/g/n/ac with 2×2 MIMO support
Dimensions: 12.18 x 9.67 x 0.67 inches
Weight: 3.48 pounds
Battery life: Up to 10 hours, per Acer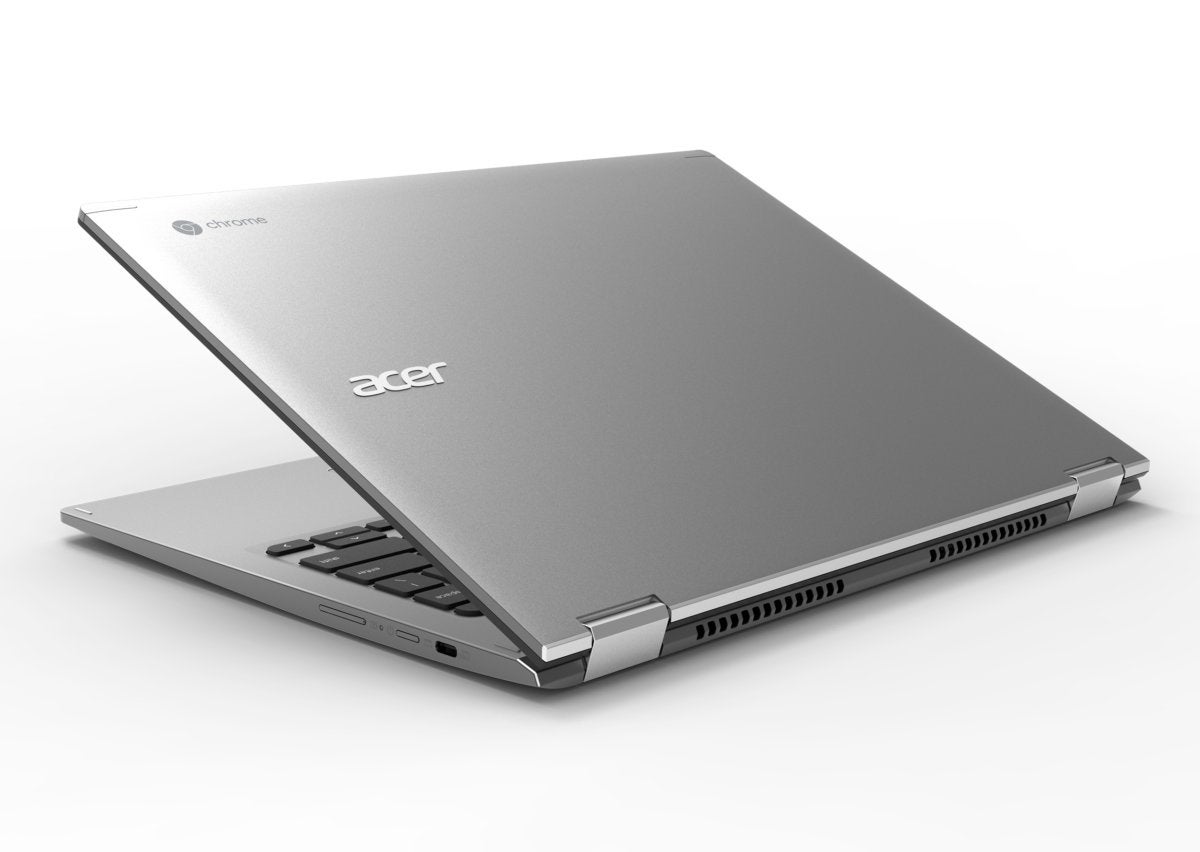 Those features come wrapped in an all-aluminum chassis that's another rarity among Chromebooks. It has a tasteful brushed finish and a sturdy feel.
The Gorilla Glass touchpad is another premium perk. It felt as smooth as butter in the few minutes I used it.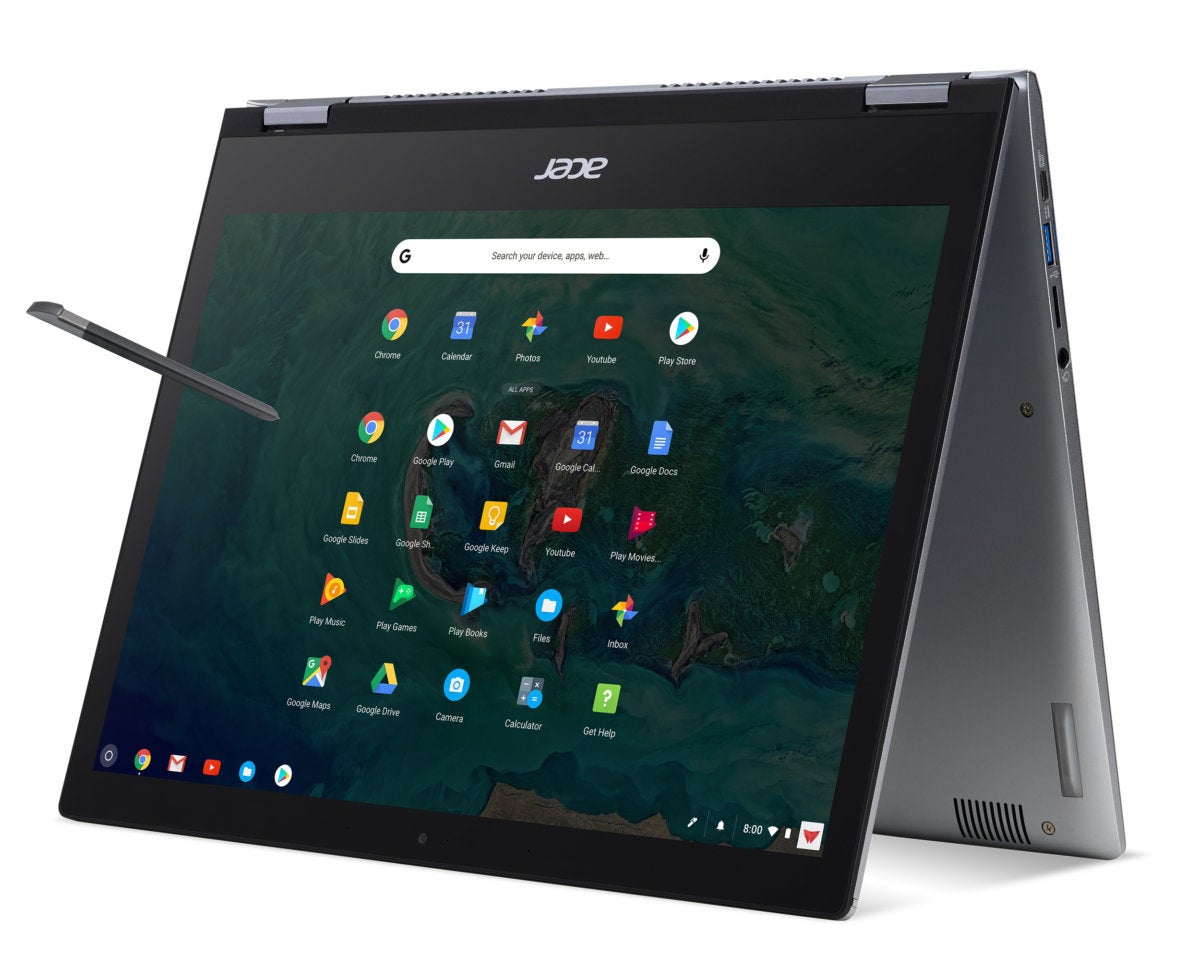 Few Chromebooks come with a stylus, but it's the wave of the future for machines that will double as Android tablets. The Chromebook Spin 13's is a Wacom model, with its own storage slot integrated into the front edge of the laptop's chassis. The display units at the next@acer event were all missing their styluses (either Acer had wisely hidden them, or they'd already walked away), so this is a feature we'll need to try if we review this product.
In search of business users
Mentioned in this article
Pixelbook (Core i5, 8GB RAM, 256GB eMMC)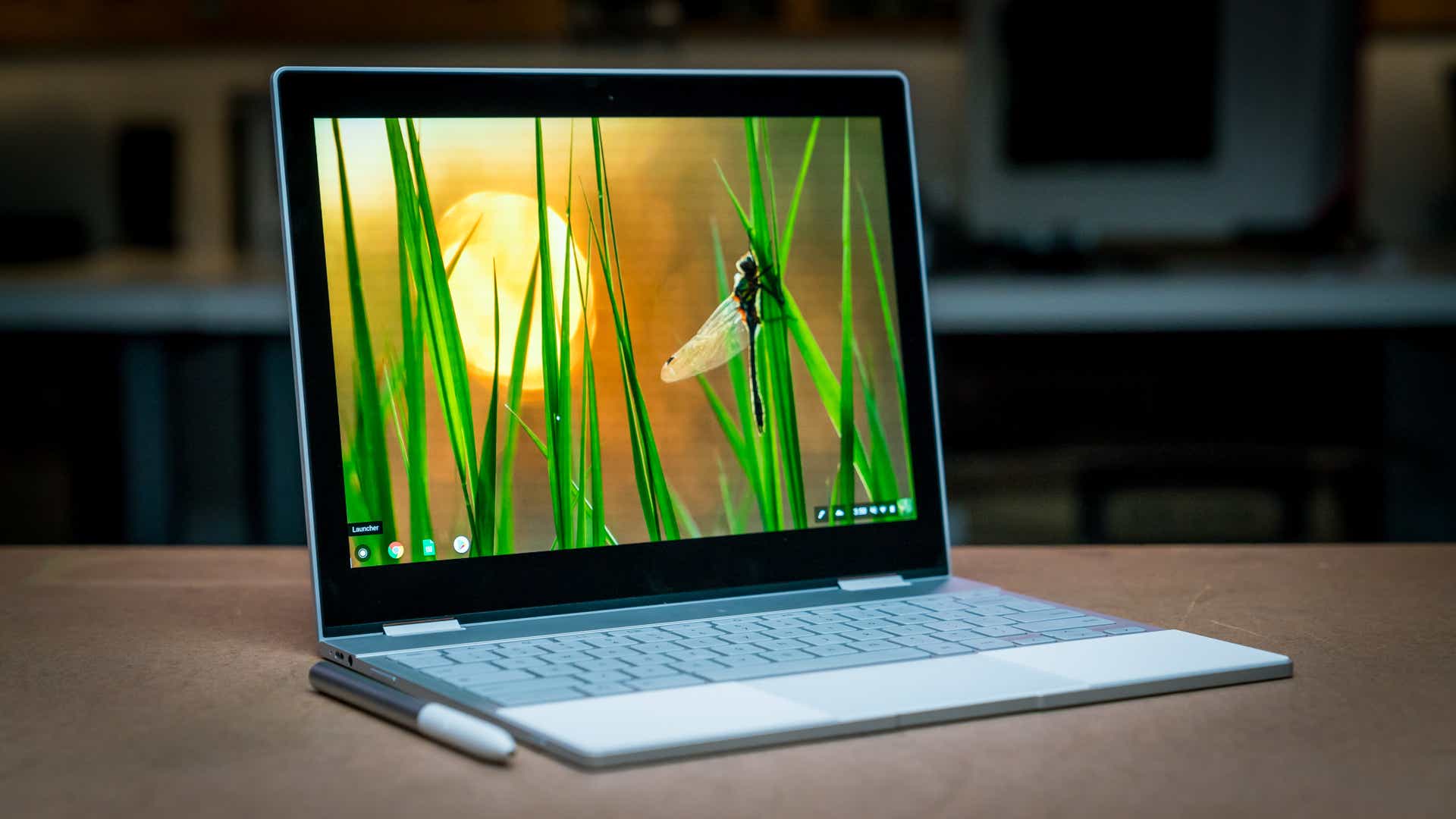 Acer's as qualified as anyone to give high-end Chromebooks a go. It's hard to know whether the company will make it in the business world where others have failed. But maybe the Chromebook Spin 13 will succeed on other levels. It may succeed as a halo product, lending some luster to Acer's broader legion of Chromebooks. It may even be a worthy ambassador for the whole Chromebook category, a comrade-in-arms to Google's own Pixelbook, which it resembles in some respects. We're at least pretty sure it'll cost less than the Pixelbook, which starts at $1,200.