Updated 06/07/2018: Check out our full review of Pornhub's VPNhub, which still has to work out some kinks.
Pornhub, one of the most-trafficked adult video sites on the Internet, is launching a virtual private network (VPN) with free, unlimited bandwidth to help keep prying eyes away from your browsing activity. Seriously. It's called VPNhub and apps are already available for iOS and Android, with Windows and MacOS apps for premium subscribers.
VPNs exist to avoid ISP-level website blocking or tracking and keep your browsing activity private, even on public Wi-Fi connections, by encrypting your data. Launching a VPN service makes sense for Pornhub in an era when some governments are leaning towards regulating adult content online, including the United Kingdom. The unlimited bandwidth—while highly unusual for free VPNs—does as well given that Pornhub's existence revolves around streaming videos. But VPNhub isn't intended as a secure Pornhub portal alone; you can browse other sites on the web too.
The fastest VPN, and it's not even close
HotSpot Shield Premium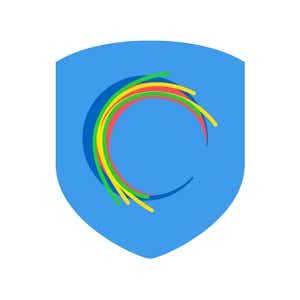 Price When Reviewed:
$12.99 per month
Upgrading to a premium subscription for $13 a month eliminates ads, provides faster speeds, and opens up servers "from a wide range of countries," per VPNhub's FAQ. A seven-day free trial is available. The service is available globally except in countries that the U.S. bans companies from working in, such as Cuba, Iran, and North Korea.
Now for the iffy bits. Pornhub promises to "never store, collect, sell, or transmit your personal info to third parties," as you'd hope from a VPN, though the privacy policy says the service can sell "aggregate or non-personally identifiable information with non-affiliated third parties for advertising, marketing or research purposes."
You might consider that trade-off worthwhile for the free unlimited bandwidth, but if you're going to plop down cash for a premium VPN subscription, several alternatives promise not to track your or sell your data whatsoever. Check out PCWorld's guide to the best VPNs for our top picks and in-depth information about what to look for in a VPN service.