Acer's Swift 3 thin-and-light consumer laptop could be called a crowd-pleaser, if only because you can currently buy models ranging in price from $650 and up, with abundant in RAM and storage, as well as both AMD and Intel CPUs. With the upgraded unit unveiled Wednesday at Acer's next@acer event in New York, the company's raising the bar in all respects: a cooler look—and a higher price ceiling.
The Swift 3 we saw costs—are you sitting down?—$1,798. But don't panic: Acer will continue to offer a long list of configuration options that should help you get this laptop down to a range that fits your budget. Whatever the features inside, you'll enjoy an all-metal chassis with a brushed finish, and colors including gold, silver, blue, and rose.
Features and specs: Choices galore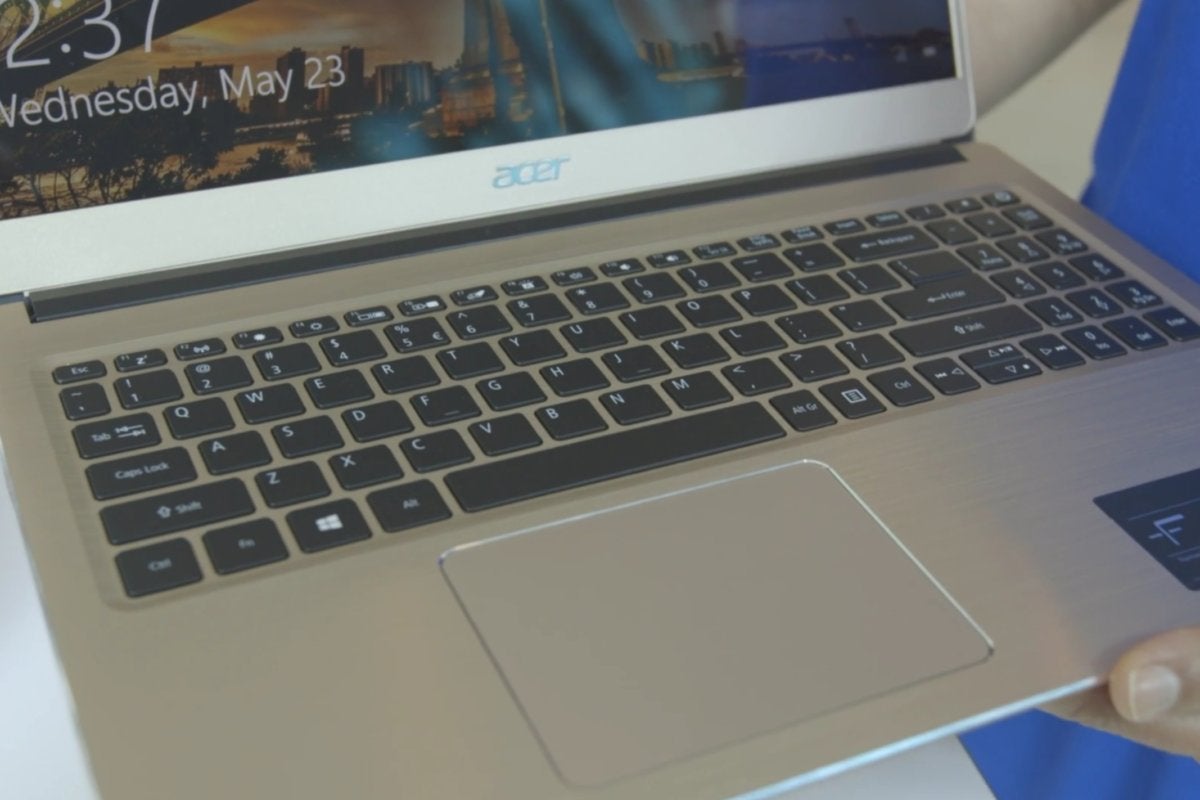 CPU: A mix of 7th-gen and 8th-gen parts:
Intel Core i7-8550U
Intel Core i5-8250U
Intel Core i3-8130U
Intel Core i3-7130U
Intel Core i7-7020U
The Core i7-8550U and Core i5-8250U are both quad-core parts, while the rest of the CPUs are dual-core. But the only reason to care about quad-core is if you're working on CPU-intensive tasks like video or content creation. For mainstream applications, dual-core will do just fine.
Memory:
Up to 16GB of DDR4 RAM, upgradeable to 32GB via two soDIMM modules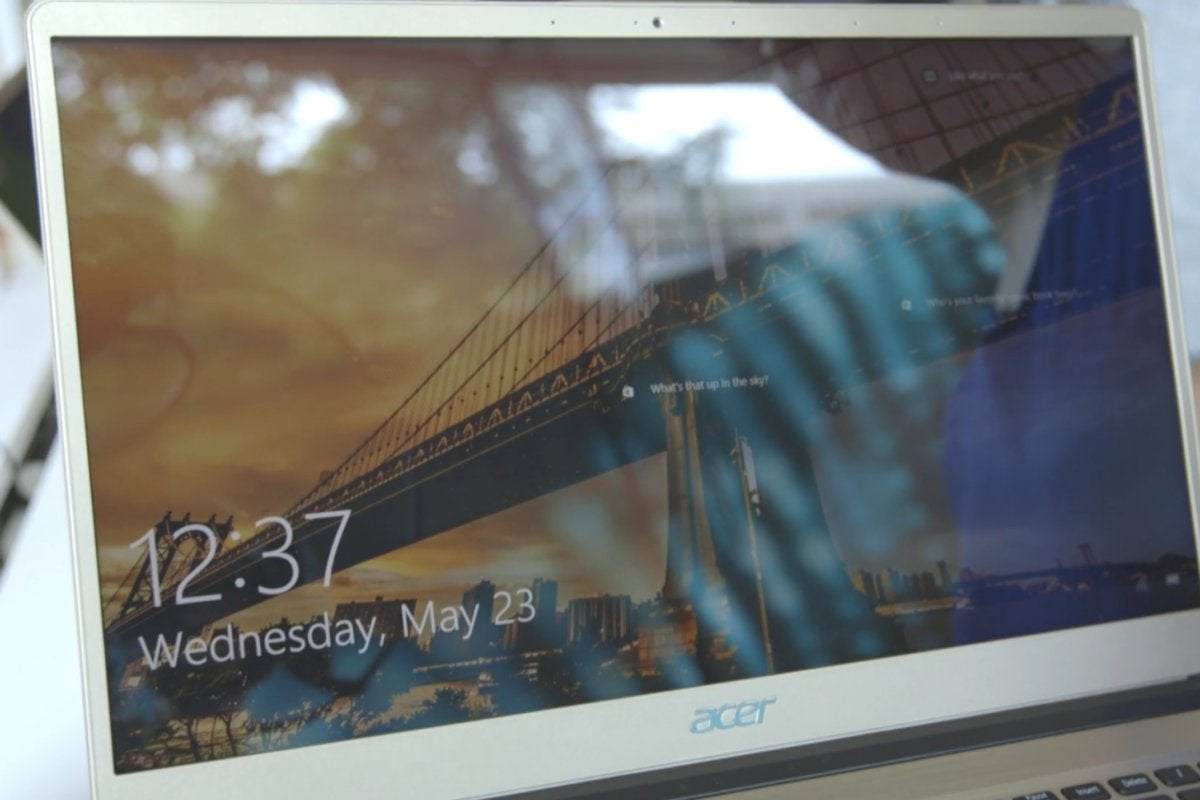 Storage:
Hard drives in 500GB, 1TB, and 2TB capacities
Up to 512GB SATA 6Gbps SSD
Up to 512GB NVMe PCIe Gen3 8Gbps in up to four lanes
Up to 16GB of NVMe PCIe Gen3 8Gbps in up to two lanes, supporting Intel Optane Memory. Adding Optane will boost your data drives' speed significantly.
Display: Your choice of 15.6-inch display with IPS technology, one with an FHD resolution (1920×1080), the other with UHD (3840×2160). Note the latter will take a toll on graphics performance and battery life, because it's pushing four times as many pixels.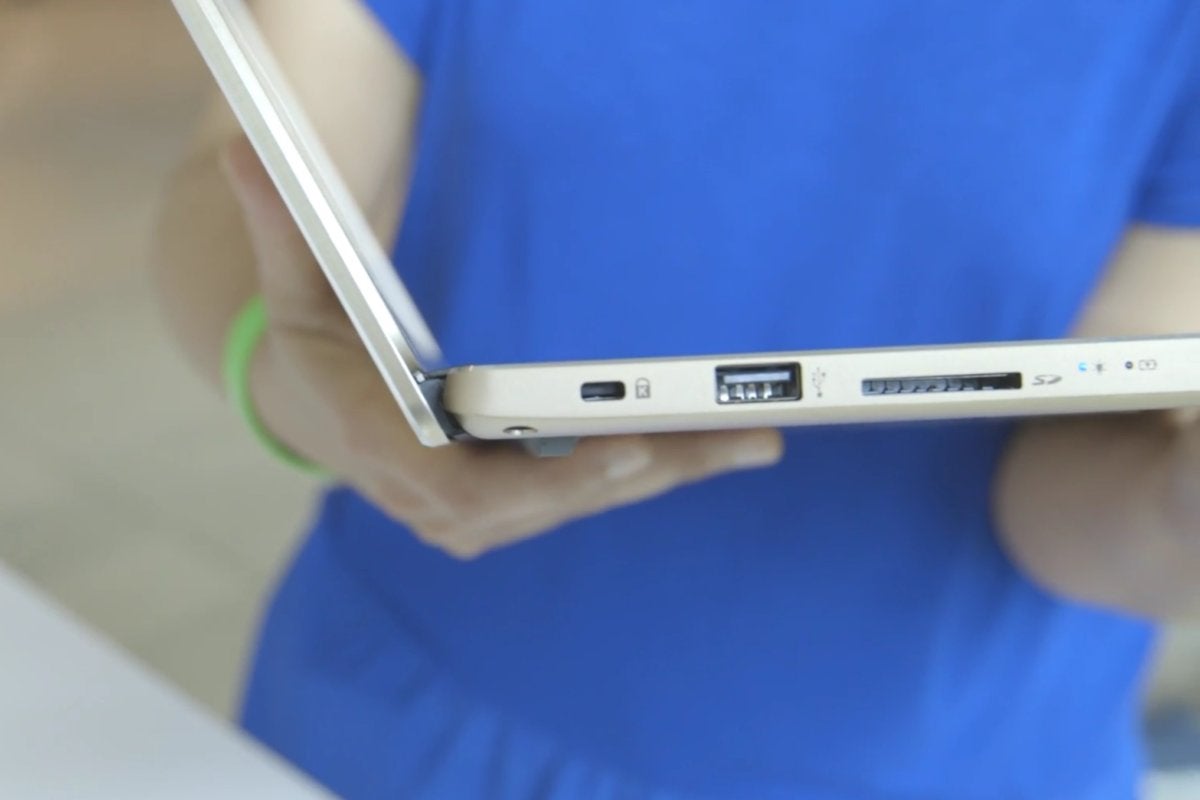 Graphics: In addition to Intel's integrated HD 620 and UHD 620, you may also choose Nvidia's GeForce MX150, which suffices for 720p gaming at medium to high settings.
Connectivity: For a laptop this slender it's pretty good, including one USB-C, three USB-A, an SD card slot, and a full HDMI port. You also get 802.11ac/a/g/b/n Wi-Fi supporting 2×2 MIMO technology.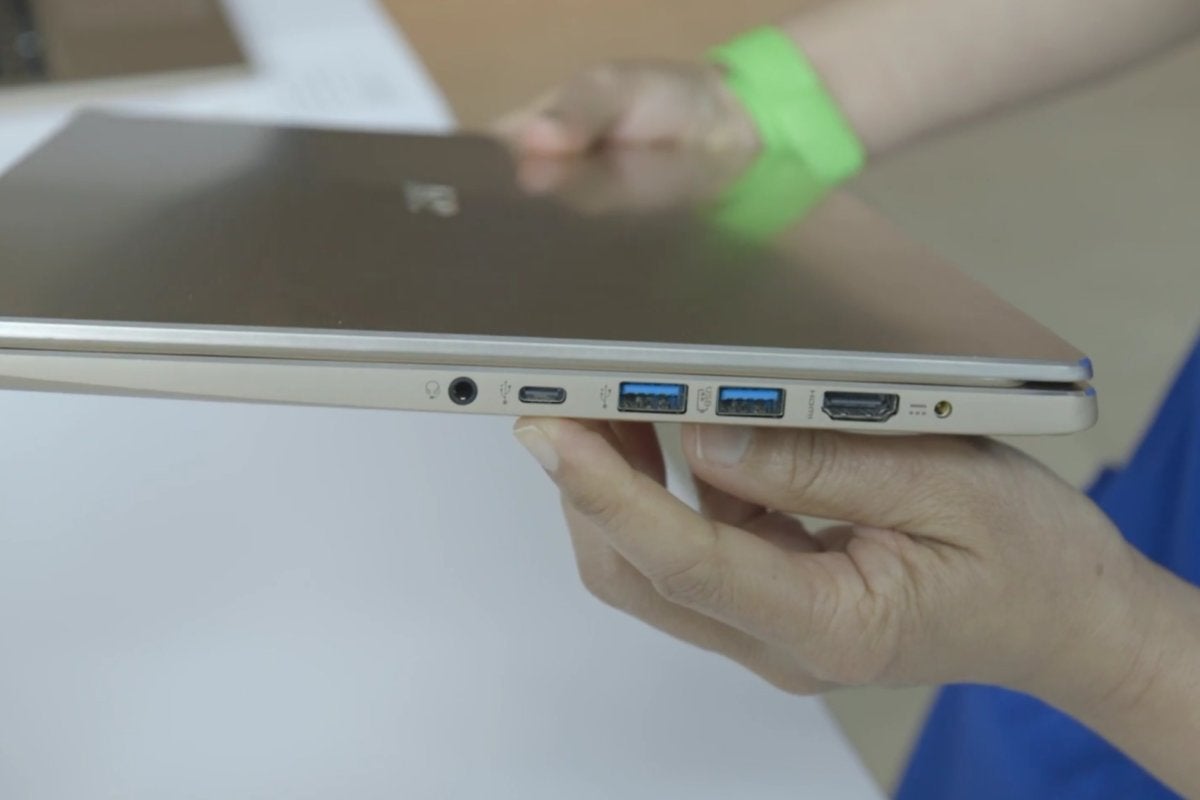 Dimensions: 14.1 x 9.56 x 0.67 inches
Weight: 3.74 to 3.96 pounds, depending on the configuration
Clearly the Acer Swift 3 is offering a lot of choices and a great new look. Lower-end models will likely have prices well below $1,000, if the current lineup is any indication. We'll let you know if we hear more about prices and availability.