At a Glance
Expert's Rating
Pros
New clean, ribbon-style interface
Excellent PDF creation and editing features
Cross platform
Our Verdict
Thanks to its updated interface, PDF Studio Pro 2018 holds its own against Acrobat and its strongest alternatives. It also ranks as one of the most affordable PDF editors.
Best Prices Today: PDF Studio Pro 2018
We had mixed feelings about Qoppa's PDF Studio Pro when we last gave it a look. Its depth of features rivaled Adobe Acrobat DC and top alternatives like Nitro Pro, but it was hamstrung by a woefully dated interface and clunky functionality for common PDF tasks like editing text and images. Fortunately, PDF Studio Pro 2018 remedies these shortcomings, completely overhauling the UI and addressing the worst of the content editing quirks.
Like its predecessor, PDF Studio Pro 2018 includes everything you need to manage PDFs. You can create PDFs from scanned paper documents or by converting Microsoft Office files, plain text, and several image files types. It provides a comprehensive set of review and markup tools such as highlighting; sticky notes; text boxes; and graphical, audio, and freehand annotations. And you can secure your documents with passwords, permissions, encryption, and digital and electronic signatures.
But finding these features when you needed them in the previous version was a chore due to its old-school menu-and-toolbar navigation. Thankfully, Qoopa has brought PDF Studio Pro 2018 up-to-date with an au courant ribbon interface. The program's many editing tools are intuitively organized among 11 task-based tabs that streamline document workflow like editing and reviewing.
This review is part of our best PDF editors roundup. Go there to learn about our testing and how all the competitors performed.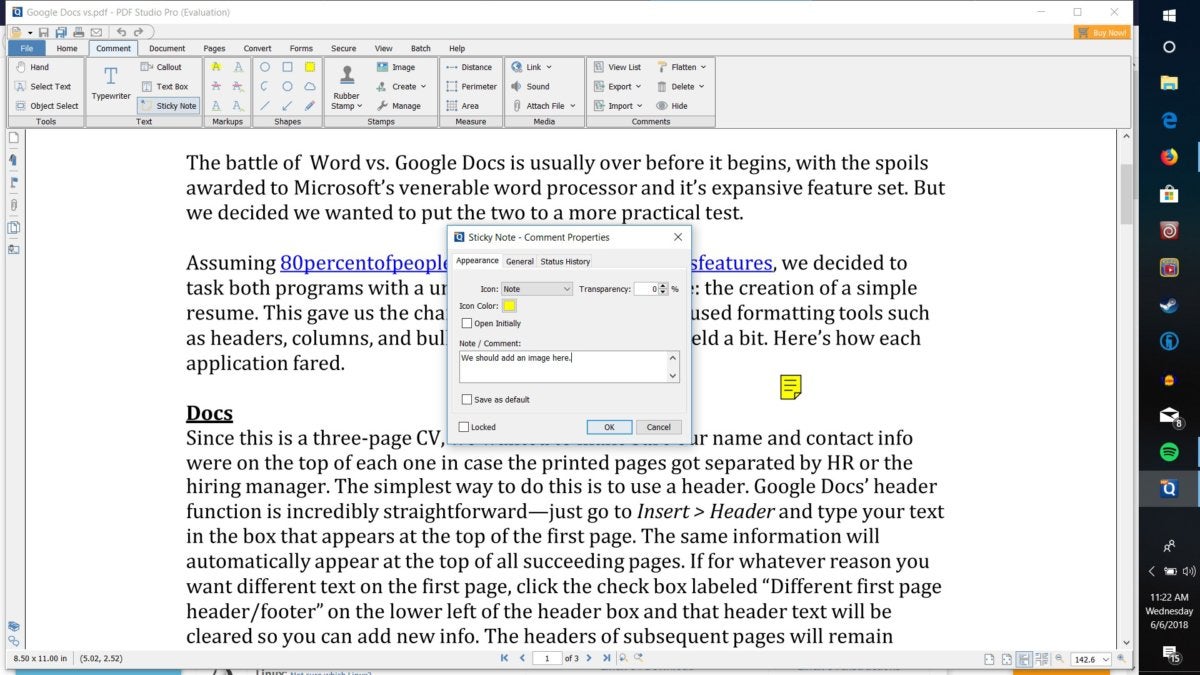 PDF Studio Pro 2018 introduces many other new features and upgrades, including Office-to-PDF enhancements, but the most welcome one rectifies the other big problem we had with the prior version. Instead of making edits directly in the document as in most other PDF editors, you had to use a cumbersome content editing tool that required you to make text changes in a separate properties box. Efficient, it was not. Now Studio Pro adds the option to make text and image edits directly on the page. By activating this feature in the toolbar, paragraphs and sentences will automatically wrap on the page as you edit and you're able to drag images to new locations.
PDF Studio Pro is available for Windows, Mac, and Linux for $129. A Standard version scales down some advanced features and the price: It's just $89. Free trials are available for both versions.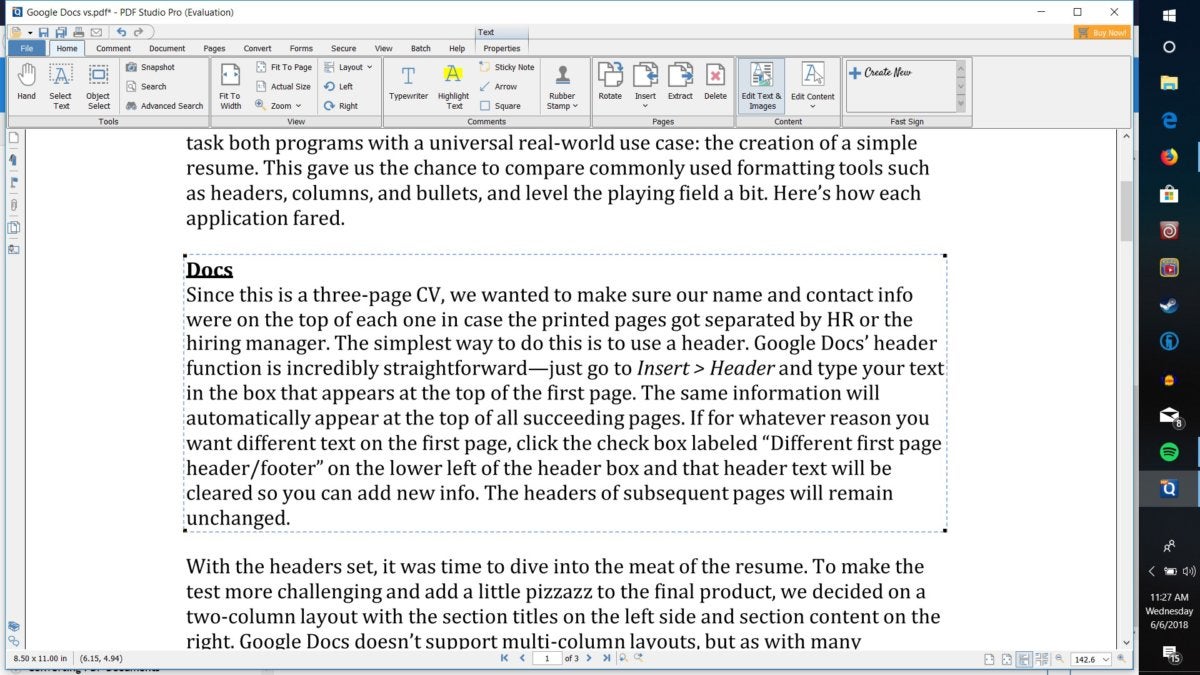 Bottom line
With its updated interface, PDF Studio Pro 2018 is a strong challenger to Adobe Acrobat Pro and even slightly more pricey alternatives like PhantomPDF Business 9. It's also one of the few cross-platform alternatives available. If you're looking for a capable, affordable PDF editor, don't pass up this one.
Best Prices Today: PDF Studio Pro 2018
When you purchase through links in our articles, we may earn a small commission. This doesn't affect our editorial independence.