If you had been in a coma for the past 10 years and the first thing you did after waking up this morning was check out BlackBerry Mobile's homepage, you'd probably think you merely had a long nap. The brand formerly known as Research in Motion was licensed a couple years ago to little-known TCL Communications, but with its latest Blackberry handset, the Key2, the company is clinging to the past with a QWERTY keyboard.
I assume there's a market somewhere for smartphones with built-in keyboards. Ever since the launch of the iPhone, an increasingly small subset of users have decried the loss of physical keys as somehow less convenient than small static keys. The extra screen space, versatility, and innovation that software-based keyboards have brought to our phones is apparently lost on this crowd, and they'd rather keep their thumbs in shape than enjoy the modern conveniences of large displays and one-handed mode.
It needs to stop. While the BlackBerry Key2 isn't without some good ideas, it's a dinosaur among today's 18:9 all-glass OLED handsets (and not the cool dinosaur in Jurassic World: Fallen Kingdom). Today's launch will garner attention and headlines based solely on the BlackBerry name, but ultimately it will fade into the background as a niche phone maker's niche phone. Instead of innovating, TCL is clinging to the notion that QWERTY keyboards have a place in our world, and it's not going to stop until everybody stops buying them.
Bland specs, bland design
The BlackBerry Key2 might not look like a traditional Android phone on the outside—its gigantic keyboard means the display is only 4.5 inches—but under the keyboard it's not all that different than other middle-of-the-road Android handsets:
Dimensions: 151.4 x 71.8 x 8.5mm
Display: 4.5-inch, 3:2 1630 x 1080 IPS LCD
Processor: Snapdragon 660
RAM: 6GB
Storage: 64GB/128GB
Battery: 3,500mAh
Camera: Dual 12MP f/1.8 + 12MP f/2.6
OS: Android 8.1
That's an across-the-board improvement over the KeyOne. Not only is the Key2 Blackberry's first dual-camera phone, it's also thinner and faster than the Key1, with double the storage and RAM. And if you want the modern trappings of Android proper, it also offers support for Google Assistant and Google Lens.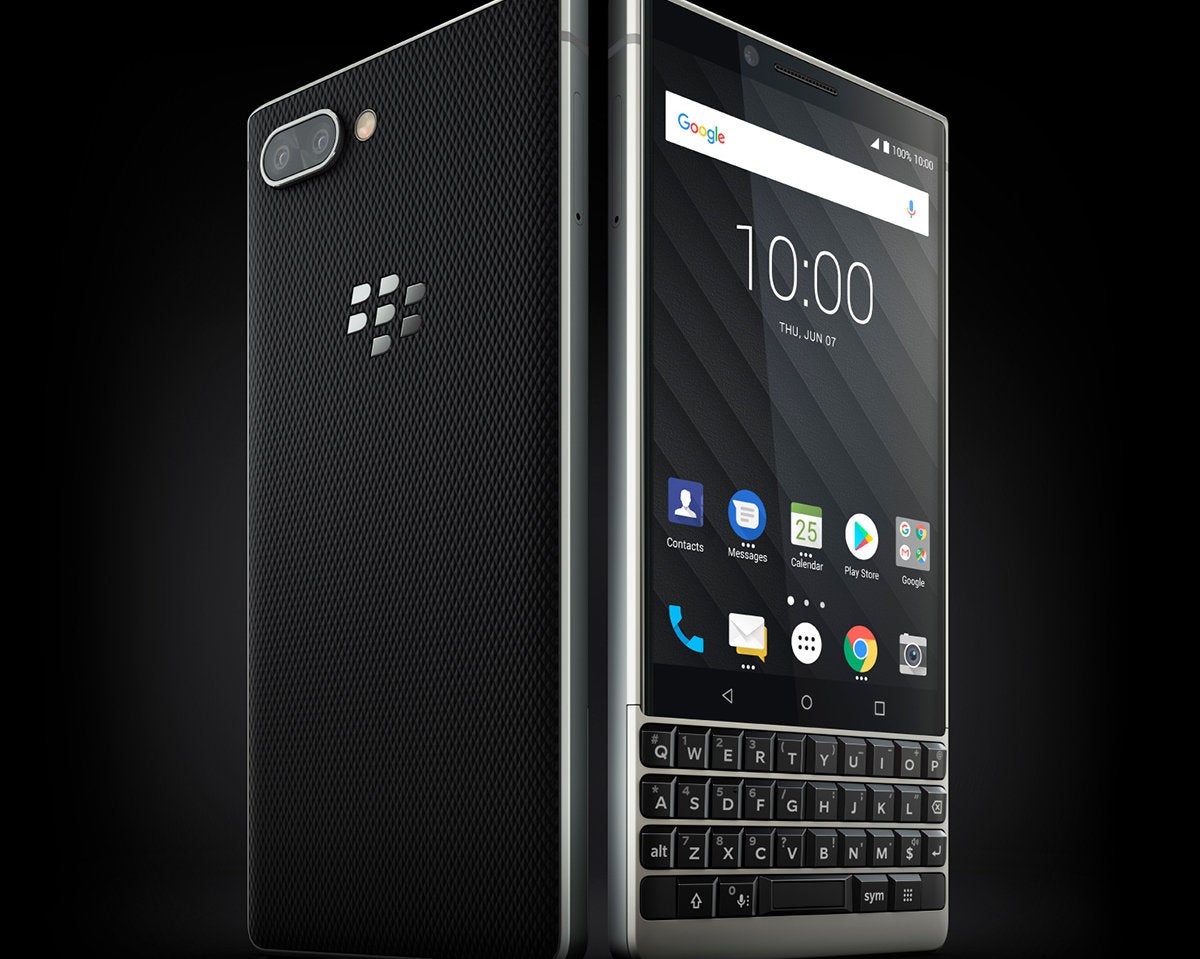 However, for the 95 percent of the world that wouldn't be caught dead using a KeyOne, the Key2 isn't going to make an impact. The screen size or shape hasn't changed, and the fingerprint sensor is still awkwardly built into the space bar (though TCL says it has improved its tactile response). And while there are new visual elements—like the front-facing speaker grill turning into a traditional receiver and the silver color extending below the keyboard—it keeps much of the KeyOne's design cues.
And that's part of the problem. When 25 percent of this phone is a keyboard, there's not a lot you can do to make it functionally different. Where other phone companies are experimenting with curves and notches, the BlackBerry Key2 looks like it belongs in a museum, not in a store with a $650 price tag (which, incidentally, is $100 high than the KeyOne for some reason). If TCL wants to keep the trademark BlackBerry hardware keys, it could try to innovate with a row or two below the screen or extra buttons on the side, but the giant keyboard isn't doing the KeyTwo any favors.
The Key to success
In an age where privacy is becoming more important than ever, BlackBerry should be relevant. Like always, the Key2 comes loaded with BlackBerry's DTEK app that constantly monitors the OS and apps for potential risks and alerts you to danger. For example, if an app is turning your microphone on or accessing your location without your permission, it will alert you via a notification.
It also features the password-protected Locker app for storing sensitive documents and photos, and comes preloaded with Firefox Focus, the new anti-tracking Mozilla browser. These are all important features that are only just starting to be taken seriously on Android, but while BlackBerry should be leading the discussion, it's a bit player in a crowded market.
But it doesn't have to be. Back when it still made phones, BlackBerry was at the forefront of the privacy discussion at one time, and with a full suite of Android apps—including its Hub service and Privacy Shade app that offers a taste of the BlackBerry experience on other phones—it could be the Signal or WhatApp of launchers. For 99 cents a months (or free, if you're willing to deal with adds), BlackBerry will let you lock down your data better than you can on Google Drive and protect your screen from prying eyes better than FaceID, and if BlackBerry focused its efforts here, it could claw out of the hole it's in.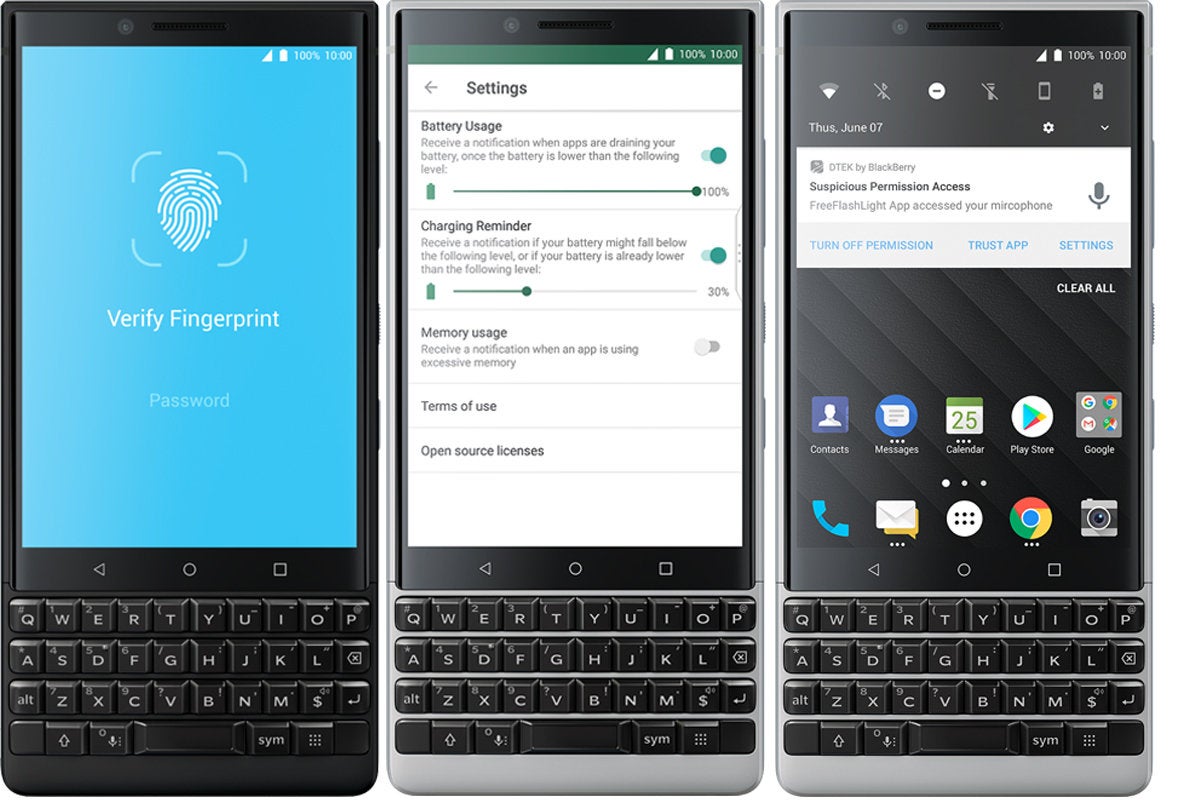 Privacy is BlackBerry's game, and this is where BlackBerry should be exerting its efforts, not in QWERTY keyboards. If BlackBerry teamed with LG, Huawei, or Samsung to make a regular Android phone powered by BlackBerry, people would respond. The BlackBerry name still has cachet, but as long as it's associated with tiny QWERTY keyboards, it's going to remain stuck in the past.
The company may have started as Research in Motion, but now it's just Research Standing Still. And a big part of the problem is its stubborn resistance to ditch the keyboard once and for all.