In a landmark ruling this morning, the European Union has hit Google with a record $5.1 billion antitrust fine over the way it distributes Android. In the decision, the court ordered Google to change the way it bundles its own apps into its mobile operating system, specifically Google and Chrome, within 90 days in an effort to give its "rivals the chance to innovate and compete."
Google, of course, disagrees and has vowed to appeal the decision. But while the case will likely stretch out for years before any final action is taken, the ruling is almost certain to affect the way Google makes and distributes future versions of Android. A fine this large is unlikely to be fully reversed on appeal, so there's a good chance that Google will be forced to change Android in some way down the line, which has the potential to dramatically alter the way we decide which phone to buy.
With billions of devices in the wild and a near-80 percent market share, Android certainly isn't in any danger of losing its stronghold. But one of its biggest partners stands to gain a lot: Samsung.
Free with a catch
Android has long had a reputation for being free and open-source, but that's not entirely the case. While it's true that OEMs are free to manipulate the Android code as they wish without any restrictions—like, for example, Amazon's Fire OS—most phone makers opt to use the Google Play Store version of Android, which is far more conditional.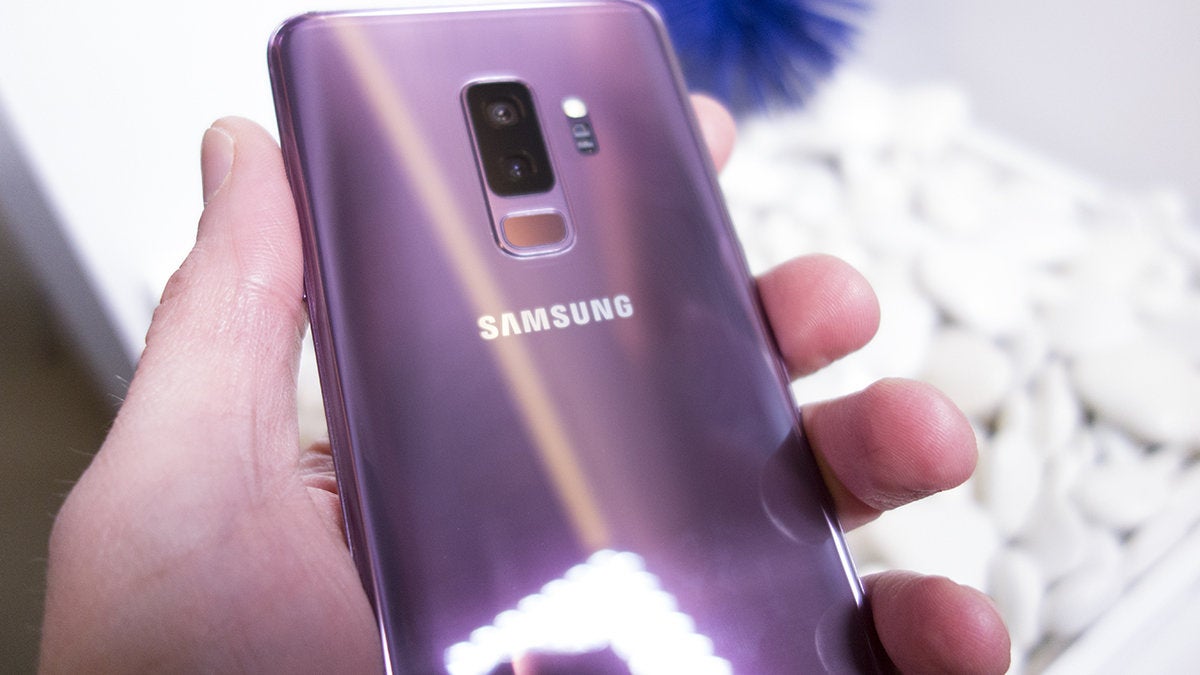 Google makes licensing deals with major OEMS, not for the use of Android per se, but to ensure that Google apps are the default on all shipping phones. That's why when you buy a phone from Samsung, Huawei, LG, or Google, you're getting a baseline Android experience tied into Google apps and services: Play Store for apps, Google for search, Chrome for web browsing, and Assistant for AI.
This is what the EU sees as an anti-competitive practice. Even though Google is essentially offering the OS for free, by "making payments to major manufacturers and network operators on condition that no other search app or search engine was pre-installed," it effectively shut out any chance of competition on the most important apps.
You're probably thinking, "But I'm already free to pick any default app you want and delete any of Google's apps, so what's the big deal?" The big deal is that most customers will simply use the app that's pre-installed on their phone, giving Google a huge edge in the market. Android isn't just made by Google, it's the largest vessel for Google's dominance and data collection. Without the relationship between Android and Google, the apps and services we love so much might not work as well as they do.
Android without Google
While licensing deals and over-the-table payments might sweeten the pot, the fact of the matter is, most people want Google apps. Whether we're using Android, iOS, Windows, or macOS, Google Chrome and search are among the most-used for a reason: They're the best. And the EU's decision, even if it stands, is unlikely to change that for a large portion of Android's user base.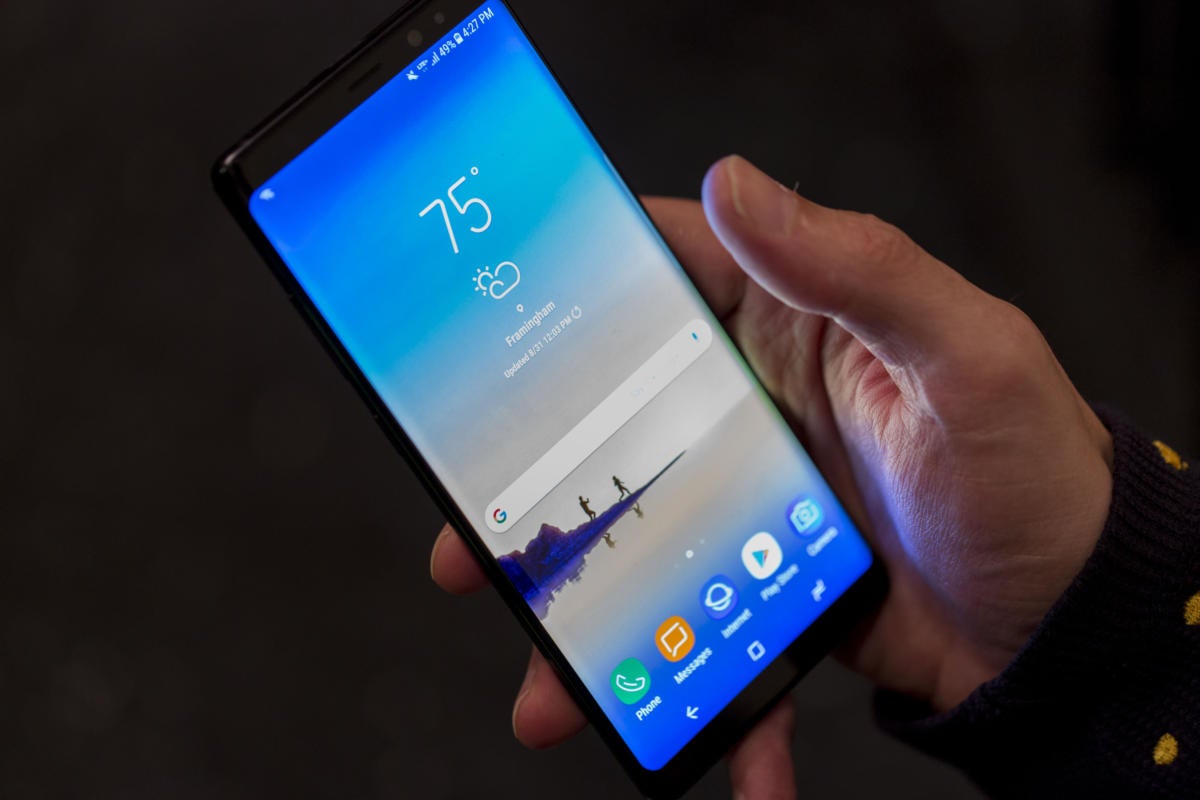 But there is one phone maker who could benefit from a potential change to how Google does business with Android: Samsung. When you buy a Galaxy S9 phone, you're not just getting the Play Store, Chrome, and the rest of Google's Android apps. You're also getting a full "Samsung Experience" that can operate fully independent of Google. The S9 might run a familiar version of Android Oreo, but just underneath the surface Samsung has its own browser, AI assistant, and app store.
So instead of launching Chrome the first time you open a link on your Galaxy S9, you'll get an option to set a default: either Google Chrome or Samsung Internet. I'm willing to bet that most people habitually select Google Chrome and never think of it again, but the EU's decision could make it so Samsung doesn't actually have to offer Chrome as a pre-installed app on its Android phones. And that could fundamentally change the experience for one of Android's biggest user bases.
Samsung Experience powered by Android
Many phone makers already make their own Messages, Gallery, and Mail apps, but Samsung stands alone in offering a full suite of service and apps that counter rather than complement Google's. Samsung got so far as to deemphasize Google apps in its phone interface—you'll find them tucked away in their own folder insider the app drawer.
This decision could be the opening Samsung has been waiting for to divorce its phones from Google altogether. While it's unlikely Samsung will suddenly drop Android for its own Tizen operating system that it uses on Gear watches, by eliminating Chrome and Google search from its phones, it would let Samsung carve out a distinct foothold within Android. It could present a system where Google's own apps operate as the third-party ones, essentially letting Samsung sell a forked version of Android without really needing to fork it.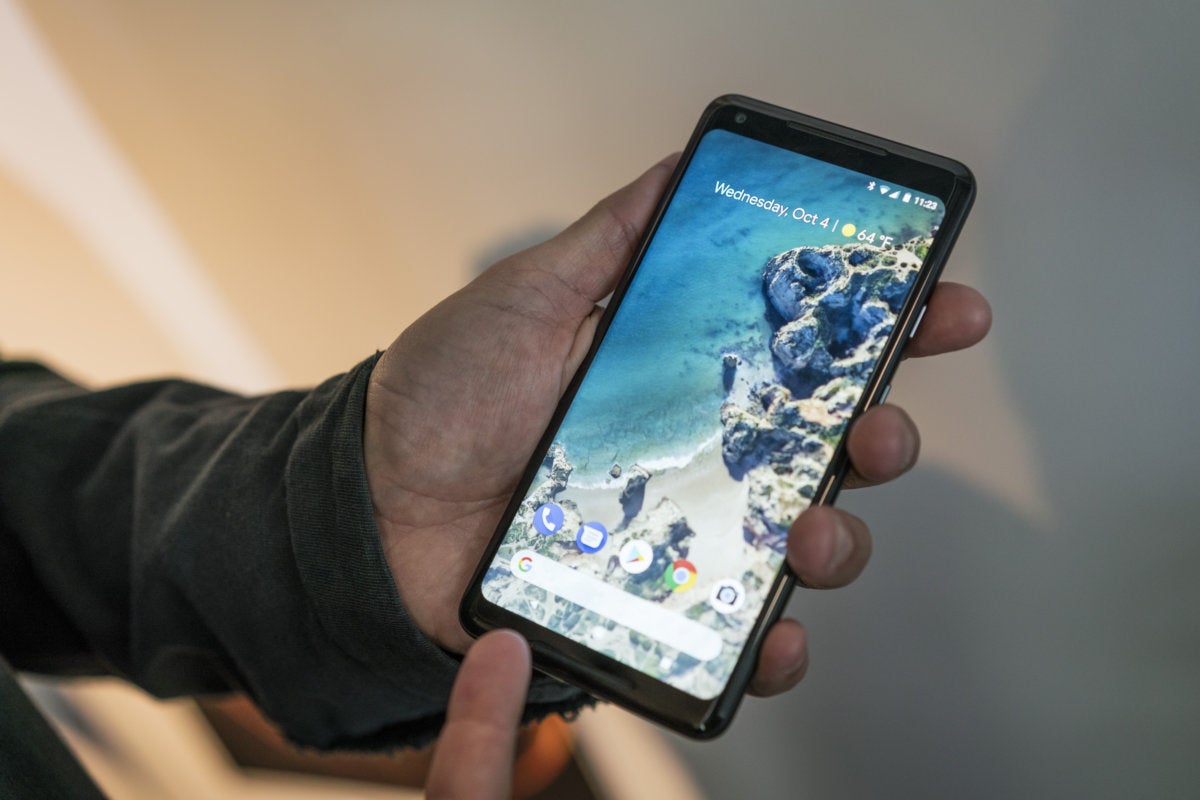 In a blog post announcing the intention to appeal, Google CEO Sundar Pichai protested the EU's ruling. "Phone makers don't have to include our services; and they're also free to pre-install competing apps alongside ours," Pichai said. "This means that we earn revenue only if our apps are installed, and if people choose to use our apps instead of the rival apps."
That may be true, but the current model is certainly tipped in Google's favor. Even on Galaxy phones, the onus is on the consumer to reject Google's apps, making it much less likely they'll choose a competing one. Pichai argues that the reason Android is free to OEMs is because of this distinction, as "the Android business model has meant that we haven't had to charge phone makers for our technology, or depend on a tightly controlled distribution model."
But if this decision eventually stands, it could change the way customers use Google's services on their phones. Paulo Trezentos, CEO of Aptoide, one of the largest third-party app communities and one of original complainants who spurred the lawsuit, said in a statement, "The EU's ruling justifying our anti-trust arguments is a positive first step forward, for a market more open, more competitive and better tailored for the users." Nowhere is that truer than on Samsung phones.
Five billion dollars may be a drop in the bucket for Google, but the brewing war with one of its biggest allies could have far more impact. And it's one Samsung is well-prepared to fight.