Lenovo's ThinkPad P1 is a workstation laptop that somehow crams an 8th-gen Core i9 or Xeon plus Nvidia Quadro graphics into a chassis just 0.7-inch thin and 3.76 pounds. This is a machine made for creators, designers, and other professionals who live in graphics-intensive applications and don't want to be weighed down.
Lenovo is serious about making this laptop as light as possible. Even the AC adapter is 35 percent more petite than its predecessor.
Announced today and available at the end of August, the ThinkPad P1 will have a starting price of $1,949. For more details, dig into the specs and features below.
ThinkPad P1 specs and features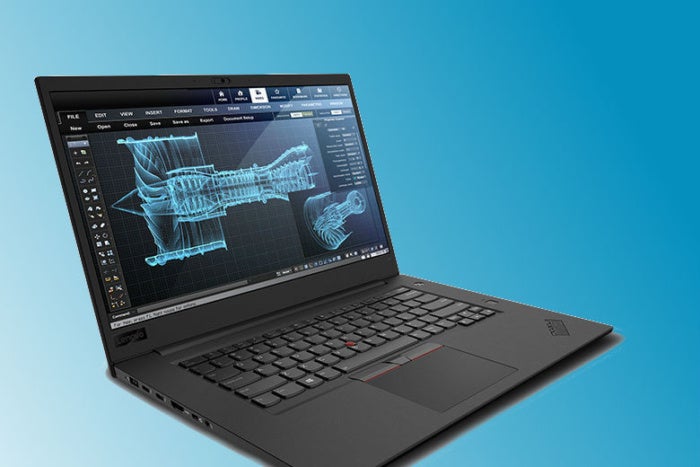 Processor: 8th-gen Intel Core i9 or Xeon
Memory: Up to 64GB of DDR4 RAM
Display: 15.6-inch FHD (1920 x 1080) IPS technology with 300 nits' maximum brightness, 72 percent NTSC color gamut; or 4K UHD (3840 x 2160) IPS technology touchscreen with 400 nits' maximum brightness, 100 percent Adobe color gamut and 10-bit color depth
Graphics: Nvidia Quadro P1000 or P2000
Storage: Up to 4TB NVMe SSD
Connectivity: Two USB 3.1 Gen 1 Type A, two Thunderbolt 3 (USB Type-C), one HDMI 2.0, one mini Gigabit ethernet, one SD card reader, Bluetooth 5.0
Wi-Fi: Intel 9560 802.11a/c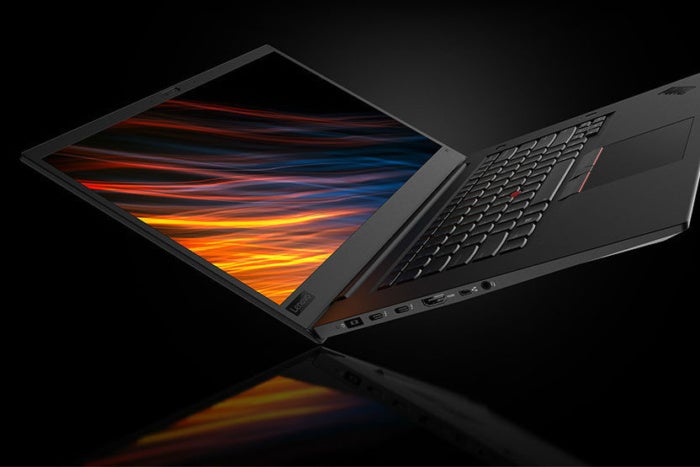 Dimensions: 14.2 x 9.7 x 0.7 inches
Weight: Starting at 3.76 pounds
Battery: 80WHr
As you can see from the configuration, the ThinkPad P1 doesn't skimp. Core i9 laptops aren't for everyone, but those who need this sort of power should have little to complain about—if such a thin-and-light chassis can handle the monstrous chip's heat. The similarly svelte MacBook Pro suffers from severe throttling issues that negate the Core i9 chip's high clock speeds in many scenarios. Hopefully Lenovo avoided Apple's pitfalls when it designed the ThinkPad P1's cooling solution.
Of course, you'll also get the classic matte-black ThinkPad design. The chassis material is carbon fiber and a magnesium alloy. Features include a glass touchpad and a seamless keyboard.
Why this matters: The first Core i9 laptops were big beasts like the Alienware 17 R5. More recently, Origin recently announced a 3 lb. (but thicker) Core i9 laptop, but the price is still pretty high. The ThinkPad P1's starting price for a Core i9 is very attainable, and it's actually portable instead of luggable. That's a very sweet spot for a laptop with this much power.