It looks like the fearsome GPU inside Nvidia's Titan V will never make it to gamers after all. Poor Volta. Nvidia CEO Jensen Huang revealed the Quadro RTX 8000, 6000, and 5000 graphics processors at Siggraph 2018 late Monday, powered by an all-new and long-rumored "Turing" graphics architecture. Friends, Turing looks ferocious—and it's brimming with portent about Nvidia's next-gen GeForce graphics cards.
The Quadro RTX GPUs are overflowing with CUDA cores, AI-boosting tensor cores, and an all-new technology dubbed "RT cores" designed to make Nvidia's new graphics architecture up to 25x more efficient at cutting-edge real-time ray-tracing operations. "Turing is Nvidia's most important innovation in computer graphics in more than a decade," Huang said. "The arrival of real-time ray tracing is the Holy Grail of our industry."
We don't normally cover data center and workstation graphics here at PCWorld, but with Nvidia teasing a GeForce event with "spectacular surprises" at Gamescom in a mere week's time, let's examine what the announcement of these Quadro RTX GPUs potentially mean for PC gamers and the consumer GeForce lineup, including the rumored GTX 2080. Or should I say RTX 2080, as a GeForce tweet heavily hints?
1. Turing GPUs get official
For months, rumors have been swirling about potential next-gen GeForce GTX 1180 or 2080 graphics cards, but each leak featured a different name for the would-be GPUs. Volta? Ampere? Turing? What would Nvidia's new architecture be called?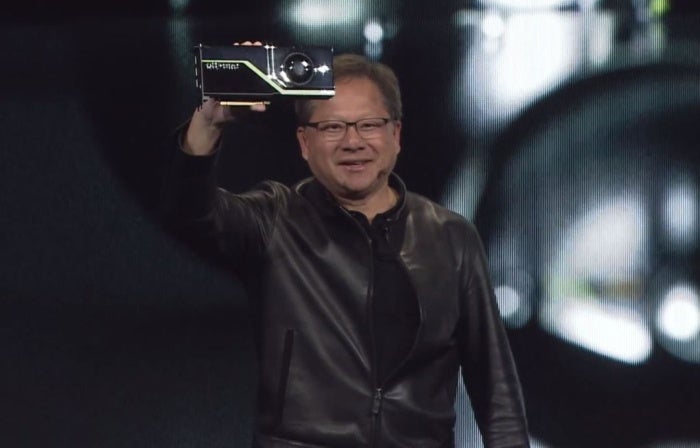 The Quadro RTX announcement made Turing GPUs official, and their guts will likely make up the inside of new GeForce cards, too. There's still the possibility that Nvidia could strip Turing of its AI-boosting tensor cores and call the resulting consumer GPU architecture "Ampere," though that doesn't seem likely.
2. GeForce RTX
"This is a significant moment in the history of computer graphics," Jon Peddie, the well-respected CEO of analyst firm JPR and a noted graphics expert, said in Nvidia's press release. "Nvidia is delivering real-time ray tracing five years before we had thought possible."
The Quadro RTX GPUs are the first GPUs to include hardware dedicated to real-time raytracing, a gorgeous visual effect that models how lighting works in the physical universe by sending light rays out from illuminated sources in the 3D scene. Light might be reflected by other objects, or look different after passing through water, or be blocked by another object completely and create a shadow. The objects the rays bounce off even affect the final color you see, just like in real life. (Traditional "rasterization" rendering converts a game's 3D models into pixels on your 2D screen, then applies the color information after.)
Ray-traced scenes can look much more realistic than rasterized visuals, but they're very computationally expensive. That's why raytracing is traditionally found in movie CGI, which doesn't need to be rendered on-the-fly, but not games. The dark era appears to be ending though. Microsoft laid the groundwork software-wise with the DirectX Raytracing API in Windows earlier this year, and it's likely that Turing's RT cores will be coming to at least some GeForce GPUs.
Nvidia already said its next-gen graphics card will include dedicated "RTX technology" for enhanced raytracing support, and just days before the Quadro announcement, Videocardz unearthed new Nvidia filings at the U.S. Patent and Trademark Office for "Turing," "Quadro RTX," and "GeForce RTX." The same day, YouTuber AdoredTV published a video claiming that Nvidia's next high-end GeForce GPUs would be called the RTX 2080 and RTX 2070, ditching the long-standing "GTX" moniker. (Lesser-powered graphics are still branded with GTX, AdoredTV claims.)
The timing of the two leaks, the weekend ahead of this Siggraph unveiling, seems significant. With Turing and Quadro RTX proving accurate, and real-time ray tracing being pushed so hard by the graphics industry, it's very possible that Nvidia's more potent GeForce cards could indeed adopt RT cores and the RTX branding, as the GeForce account itself hinted at later in the evening. More on that later.
3. New streaming multiprocessor architecture
Nvidia's streaming multiprocessors are the building blocks of its architectures, the design of which dictates how its GPUs are created. The Turing GPUs overhaul Nvidia's current model with some new tricks, including features added to the Volta GPUs for AI and data centers.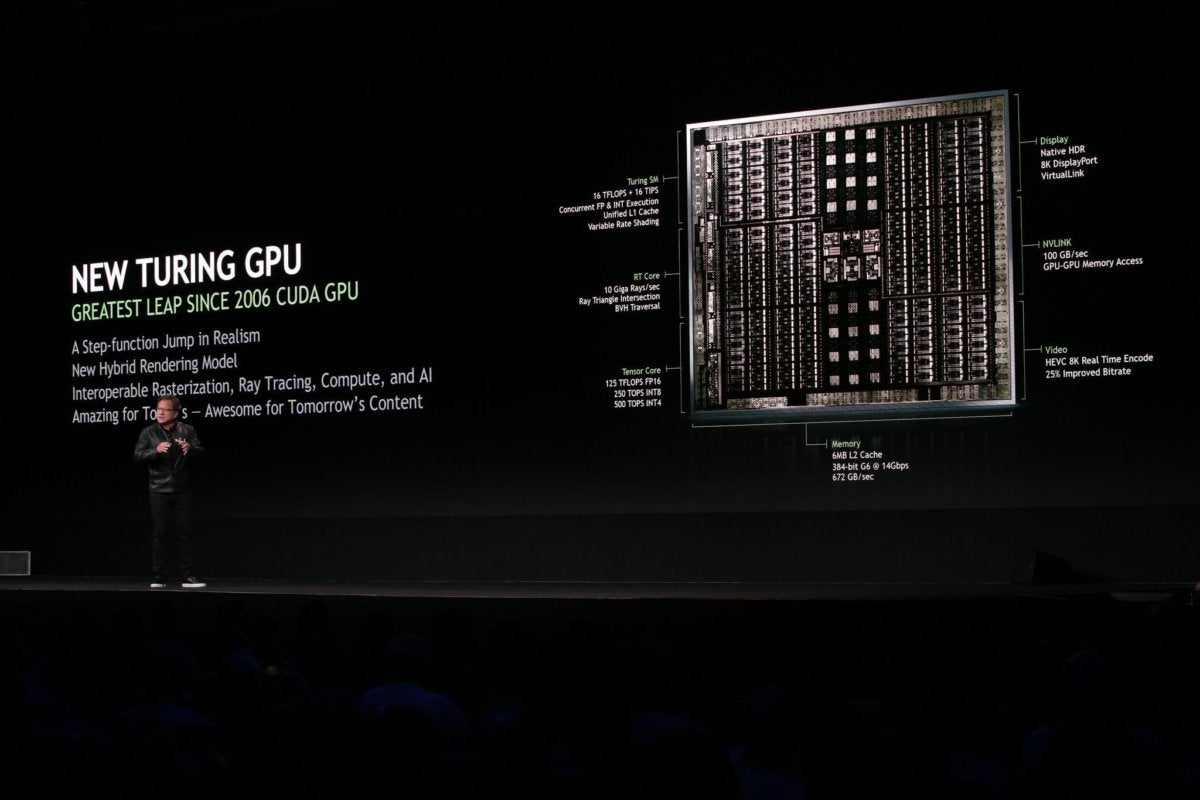 To quote the company's press release:
"Turing-based GPUs feature a new streaming multiprocessor (SM) architecture that adds an integer execution unit executing in parallel with the floating point datapath, and a new unified cache architecture with double the bandwidth of the previous generation. Combined with new graphics technologies such as variable rate shading, the Turing SM achieves unprecedented levels of performance per core."
Nvidia also says Turing works in "new graphics technologies such as variable rate shading." Deep-level technical details weren't released, but there's no question that the GeForce GTX 2080's Turing GPU will be a step forward from the Pascal architecture in today's GTX 10-series graphics cards.
4. GDDR6 memory
The Quadro RTX cards feature cutting-edge GDDR6 VRAM, an upgrade that memory suppliers have been hinting at for months. Depending on which supplier you ask, GDDR6 should be about 40-percent faster than the GDDR5X VRAM inside GTX 10-series graphics cards, and offer twice the bandwidth of non-X GDDR5 memory. There's no reason to think that the more powerful cards in Nvidia's next-gen GeForce lineup, including the rumored RTX 2080 and RTX 2070, would skip GDDR6 memory.
5. VirtualLink and USB-C
Finally, the Quadro RTX GPUs add native support for VirtualLink, the new USB-C alternate mode that a consortium of PC giants announced last month. VirtualLink standardizes virtual-reality connections around a single USB-C cable that bakes in four high-speed HBR3 DisplayPort lanes, a USB 3.1 data channel for sensors and camera information, and up to 27 watts of power.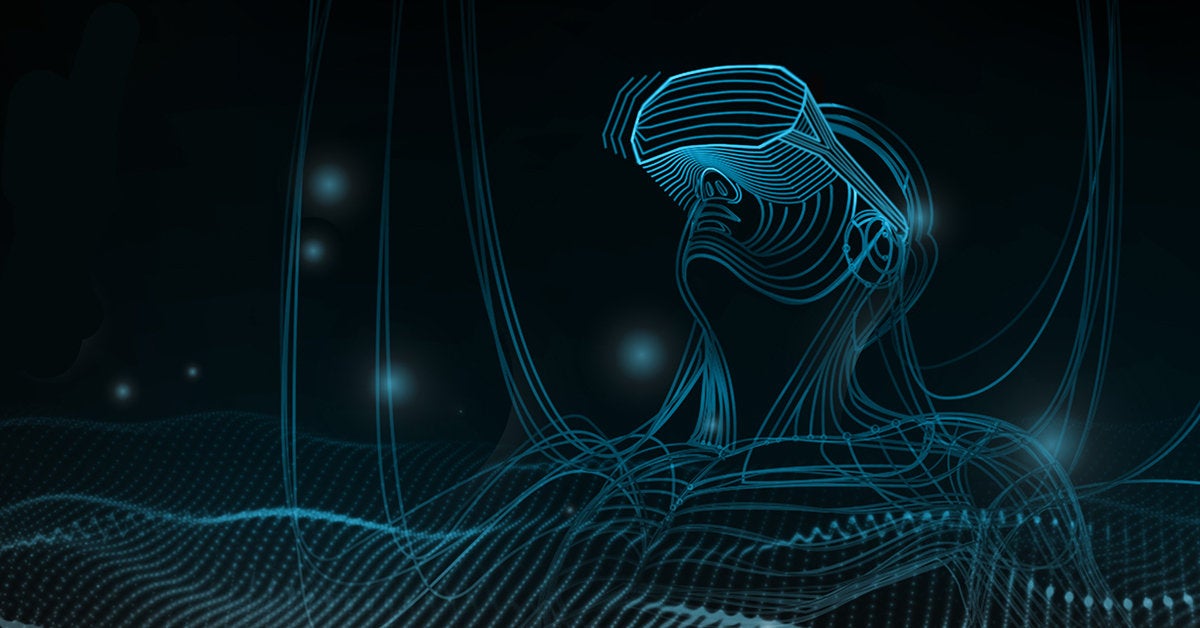 "Simulating reality requires incredible visual fidelity and processing power," Jason Paul, Nvidia's general manager of gaming and VR, said in a statement when the standard was announced. "With a single, high-bandwidth cable, VirtualLink unlocks the full potential of the PC to power amazing VR experiences."
With VirtualLink already making an appearance in the Quadro RTX 8000, 6000, and 5000, I fully expect to see it supported in the GeForce GTX 2080, GeForce RTX 2080, or whatever Nvidia's next high-end consumer graphics card will be called. Fingers crossed we hear more definitive information at the GeForce event at Gamescom on August 20. Speaking of which…
6. RTX 2080 confirmed?
The same night that Nvidia announced Quadro RTX GPUs, the GeForce Twitter account tweeted this hardware-heavy teaser for the August 20 event in Cologne, Germany. Pay close attention to the order the numbers rise up at the 53-second mark: 2-0-8-0.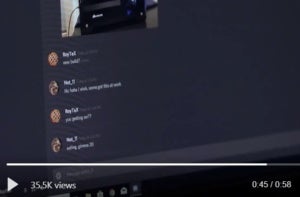 A glimpsed conversation between gamers at the 45 second mark seems to confirm the GeForce RTX 2080 branding. In it, RoyTeX (RTX) chats with Not_11, who says to "gimme 20." Subtle, Nvidia.