At a Glance
Expert's Rating
Pros
Vivid DisplayHDR 1000 certified display with 384 backlight zones
First monitor to hit 144Hz at 4K resolution
Impeccable color accuracy
Factory calibrated
G-Sync
Cons
Extremely expensive
Active cooling fan creates noise
Output occasionally turns a murky gray after waking
Our Verdict
The Acer Predator X27 is one of the first G-Sync HDR displays and checks every box you could ask for. Despite some bleeding-edge quirks and a sky-high price, it's still the ultimate in gaming monitors.
Nvidia's groundbreaking G-Sync HDR monitors aim for the sun, but unlike Icarus, these dazzlingly bright displays never fall back to earth. On paper, the Acer Predator X27 ($2,000 on NeweggRemove non-product link) and its G-Sync HDR cousin, the Asus ROG Swift PG27UQ (also $2,000 on NeweggRemove non-product link) are the Holy Grail of PC monitors. These are among the first monitors to support 4K resolution at refresh rates higher (significantly higher) than 60Hz, and two of only three monitors certified to achieve DisplayHDR 1000 certification. They're the first displays ever to support both 4K/120Hz and DisplayHDR 1000, with Nvidia's gameplay-smoothing G-Sync technology as the cherry on top. They have quantum dots.
No other monitors push as hard or tick as many checkboxes as the first round of G-Sync HDR displays, full stop—which may explain why they suffered from a year-long delay before finally hitting the streets this summer.
Good news! The Acer Predator X27 was well worth the wait. This is easily—easily—the most stunning display I've ever laid eyes on. It's vibrant, fast, and utterly gorgeous. It's like staring into the future…complete with a few bleeding-edge quirks. Is a monitor that costs more than most people's entire gaming rigs worthwhile? Let's dig into the Acer Predator X27.
Acer Predator X27 specs and features
Here's an overview of the Acer Predator X27's specifications for the tl;dr crowd:
Screen size: 27 inches

Maximum resolution: 4K (3840×2160)

Panel technology: IPS 8-bit + FRC non-glare screen with quantum dots

Viewing angles: 178 degrees

Aspect ratio: 16:9

Refresh rate: 98Hz, 120Hz, 144Hz (overclocked) at various color outputs

Response time: 4ms (grey-to-grey)

HDR support: HDR10

Brightness: 600 nits (typical), 1,000 nits (peak)

Contrast ratio: 1,000:1

Backlight: 384 local dimming LED backlights

Adaptive sync technology: Nvidia G-Sync

Ports: One DisplayPort 1.4, one HDMI 2.0, two USB 3.0, 3.5mm audio

Speakers: Dual 4W

Dimensions: 18.39 to 22.64 (H) x 24.76 (W) x 14.75 (D)

inches

Weight: 27.1 pounds

VESA mountable: Yes

Price: $2,000 at Newegg
Yep, that checks almost every box you could ask for—almost.
Acer Predator X27 physical design
Most of my few minor nitpicks with this display lie in elements of its physical design. Might as well get those out of the way before (spoiler alert) heaping lavish praise on the panel itself for the rest of the review.
Like other G-Sync-enabled monitors, the port selection is sparse, and the gorgeous panel is surrounded by chunky black bezels. Plastic bezels, not metal like you'd hope for in a $2,000 product. I also wish these G-Sync HDR monitors were a bit larger.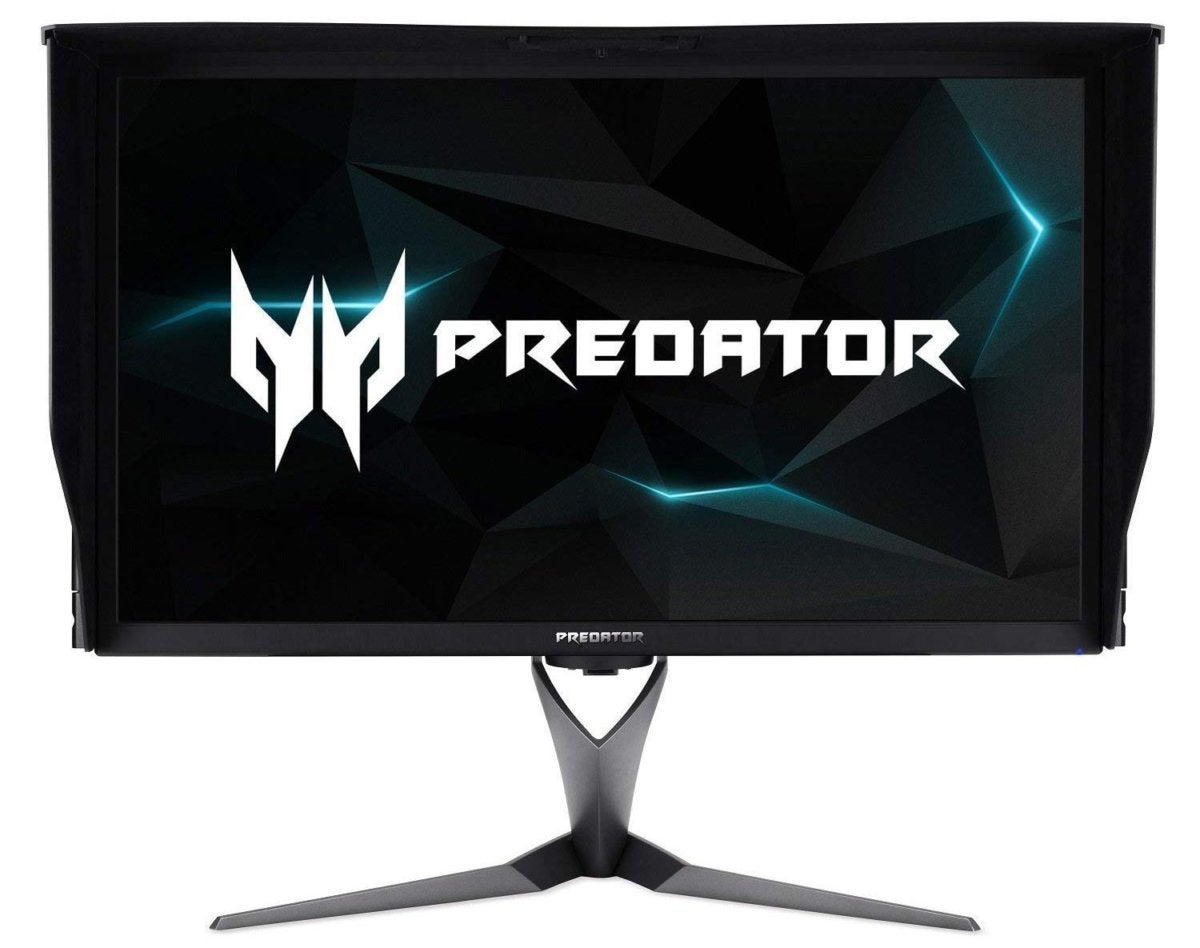 As the name suggests, the Predator X27 packs a 27-inch screen. 4K resolution looks deliciously smooth at that size thanks to the denseness of the pixels, but text and other visual elements appear unusably tiny, necessitating the use of scaling. Fortunately, Windows 10 scales onscreen elements to 150 percent by default. It makes everything legible, but you lose the extra real estate a 4K display offers. I typically prefer 4K monitors to be at least 32 inches to strike a better balance.
PC Perspective's teardown of the Acer's G-Sync HDR cousin, the Asus ROG Swift PG27UQ, shows that these 4K G-Sync HDR displays rely on a new G-Sync hardware module, complete with a custom Altera FPGA, 3GB of dedicated DDR4-2400 memory, and a fan to keep it cool. Pushing the edge of display technology ain't easy.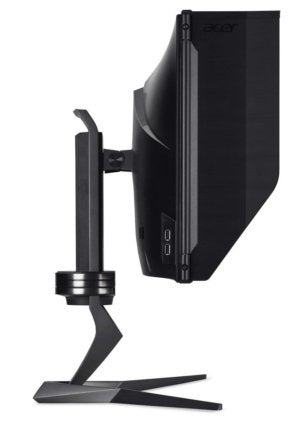 But my PC runs virtually silent, with a large closed-loop water cooler and a graphics card whose fans stay still outside of gaming, and it's jarring to hear a fan spool up in my monitor after about an hour or so of standard desktop use. It's quiet enough that watching videos or gaming drowns out the fan, and I suspect the case fans and CPU/GPU coolers in standard gaming PCs that aren't built for low-noise would likely do the same. Nevertheless, the fan noise remains loud enough to be noticeable in my circumstance.
That's it. That's the list of my gripes about the Predator X27, aside from a couple of minor bugs we'll discuss later.
None are dealbreakers. They're all extremely minor, and after the initial monitor setup most of the issues fade away, never to be noticed again. (Well, except for the fan.) The solidly constructed Predator X27 sticks to the basics to let the vivid panel steal the show. HDR displays with stark contrast ratios look better in darker environments, and Acer includes optional monitor hoods to shade the panel—a nice touch. Another nice touch: Outside of those panels, the Predator X27 comes fully built, with no assembly required. It also includes a VESA bracket if you want to mount the screen on your wall.
Setting up the Acer Predator X27
The Predator X27 pushes the ragged edge of what's possible for display technology, and setting it up requires quite a bit more work than your average display. It's worth the time, though.
The monitor comes with DisplayPort and HDMI cables in the box, and you're going to want to use those rather than the cheapo cables in your cord drawer. Nvidia recommends not only using "a well-shielded, high-quality DisplayPort cable," but also to connect the monitor "to the GPU DisplayPort furthest from the motherboard" if possible. Sheesh. Using a low-quality cable could prevent you from achieving high refresh rates, or create random blackscreens and flashing backlights.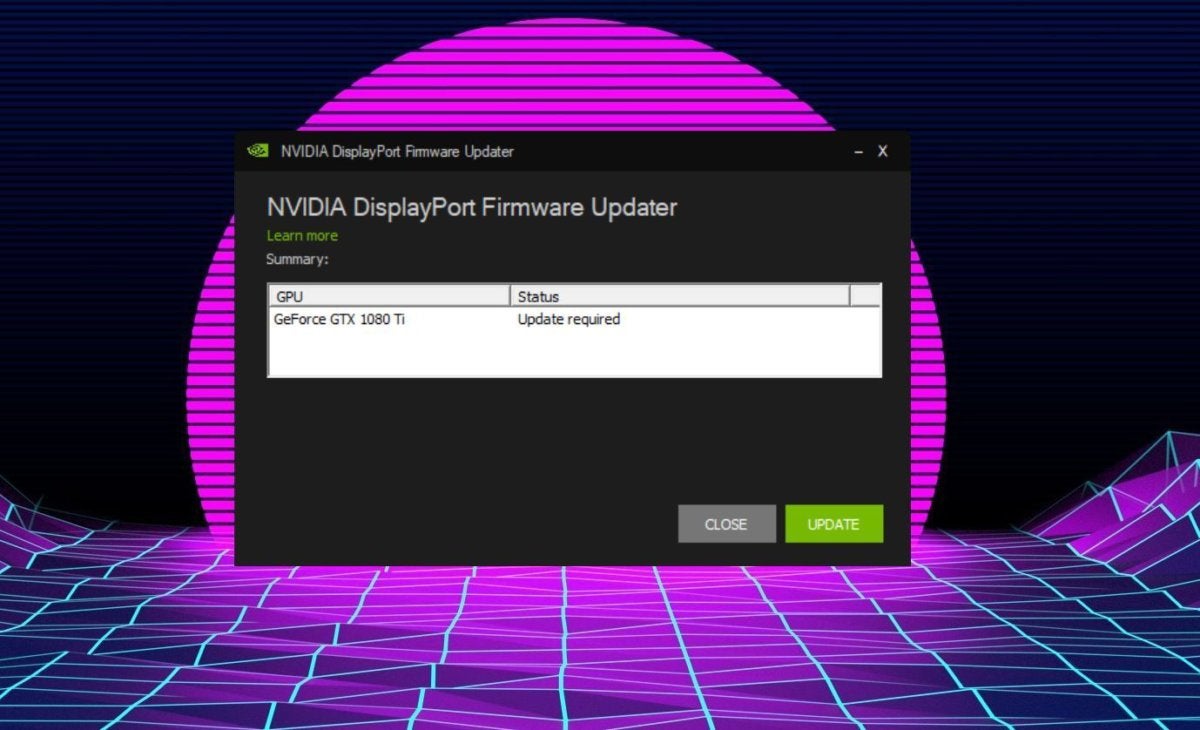 Just use the cable in the box, folks—and make it the DisplayPort cable if you plan on pushing the panel past 60Hz. HDMI can't handle higher speeds at 4K resolution. You'll want to make sure your Nvidia graphics card's firmware is running DisplayPort 1.4 to use this monitor to its fullest, too. Most GTX 10-series cards came "DisplayPort 1.4 ready," but "ready" doesn't mean "enabled." Run Nvidia's DisplayPort 1.3 and 1.4 graphics firmware update tool to make sure your system's up to date. (Of course, you'll need Nvidia's latest GeForce drivers installed first.)
Once you're up and running, it's time to decide what refresh rate you want to use.
Most monitors constantly run at maximum speed, but the 4K G-Sync HDR monitors bump into the limits of DisplayPort 1.4. The higher you push the refresh rate, the more "sacrifices" you'll have to make in regard to chroma subsampling and output signal compression, which can affect visual quality in some circumstances. (RTings has a great primer on chroma subsampling.)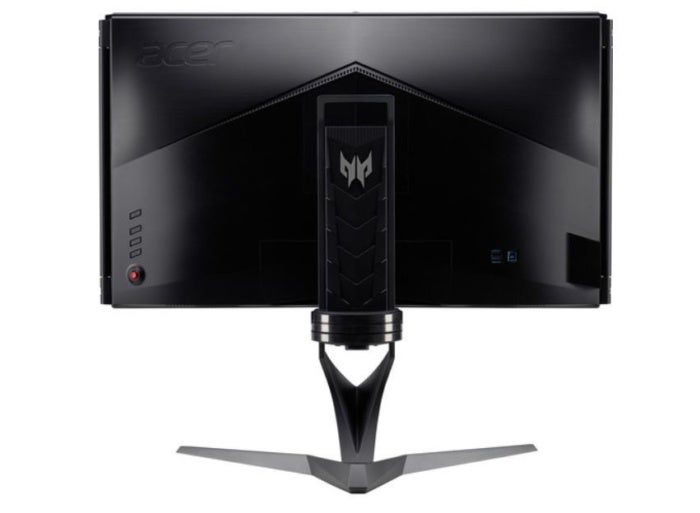 Or if you don't care about the technical details you can skip this section, plug in the Predator X27, and roll with the defaults. This monitor comes calibrated out of the box and consistently looks great anyway. More on that in the panel performance section.
This is a 120Hz monitor that's overclockable to 144Hz, but the Predator X27 isn't capable of checking all of its technological boxes at those speeds. You'll need to set the refresh rate to 98Hz—far slower than the 144Hz Nvidia advertised G-Sync HDR at, but much faster than the previous 4K/60 barrier—in the Nvidia Control Panel to see full 10-bit color with no chroma subsampling. If you keep the refresh at 120Hz, the image drops to 8 bits for standard content, or the monitor switches to the alternative YUV422 output color format at 10-bit depth for HDR content. YUV is a slightly darker, more compressed color standard than sRGB, and this implementation uses 4222 chroma subsampling.
That's a lot of technicalese. Practically, I didn't notice any difference between 8-bit and 10-bit color in day-to-day desktop use or gaming. After testing all the modes I wound up landing on 98Hz permanently because even the powerful EVGA GeForce GTX 1080 Ti SC2 ($730 on NeweggRemove non-product link) in my machine couldn't push many games that far anyway.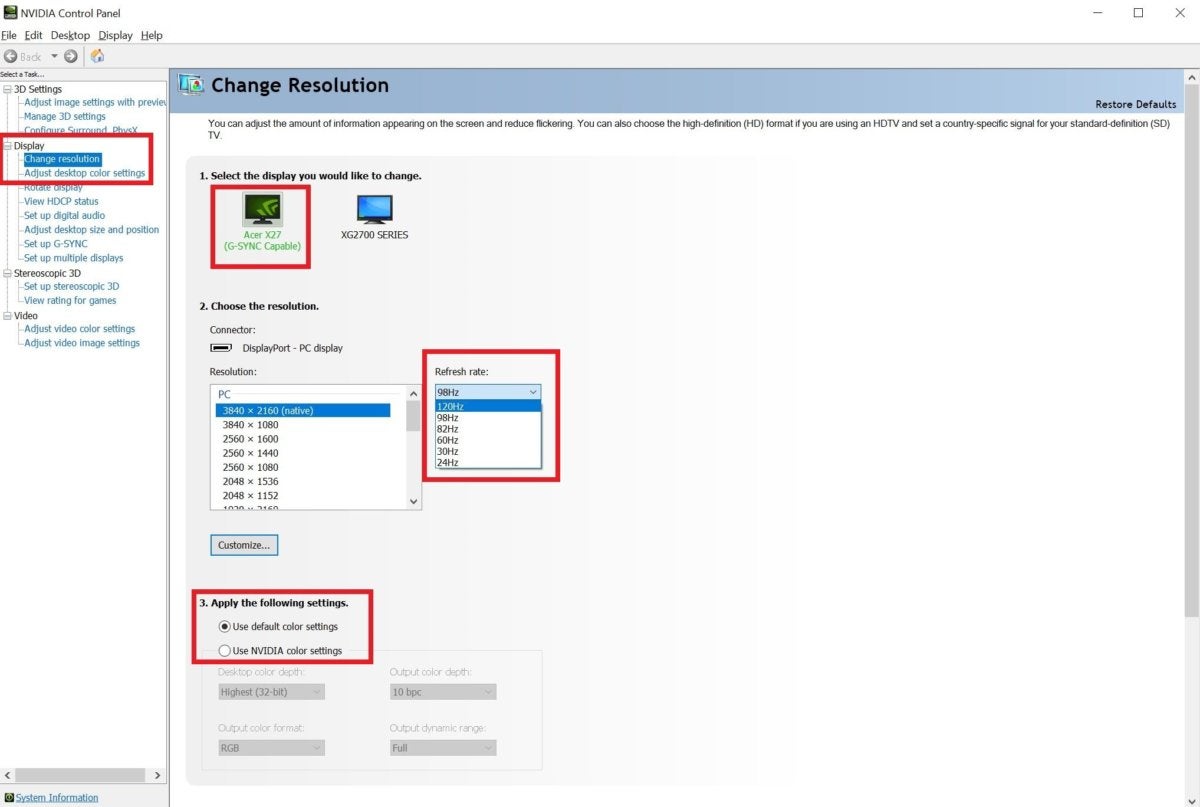 To change the refresh rate of your monitor, right-click your desktop and select Nvidia Control Panel. The software takes a few seconds to open even on speedy systems. Once it does, select Change resolution under the Display heading in the left-hand navigation pane, and choose a refresh rate from the drop-down menu in the main section of the window. If you want to tinker with finer output and color depth details, you can do so in the "Apply the following settings" section, but I recommend sticking to the default unless you have a specific reason to do otherwise.
You won't see a 144Hz refresh rate option here with the default configuration. If you want to fly that high, you'll need to overclock the monitor.
The Predator X27's controls are located on the rear of the panel, behind the right-hand side of the screen. Underneath a power button, you'll find three other contextual buttons, as well as a navigation stick. Push on the stick twice to bring up the display's options menu, then navigate down to the Gaming tab. Click the stick again to enter the submenu. Activate the overclocking option, ensure that the Max Refresh option is set to 144 (the default), then select Apply and reboot.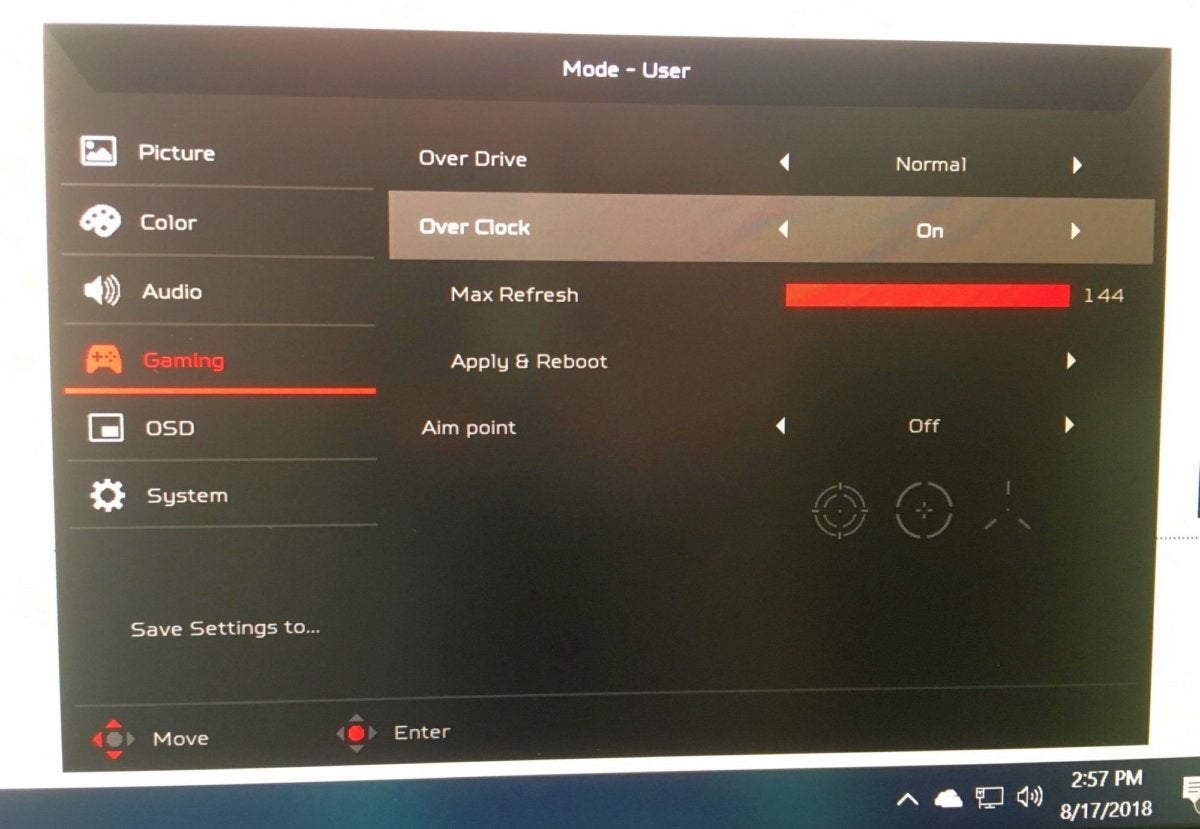 Once the monitor power-cycles, you'll be able to set the refresh rate to 144Hz in the Nvidia Control Panel. Be aware that doing so requires you to use the YUV422 output color format with chroma subsampling rather than sRGB regardless of whether you're viewing SDR or HDR content. Fine text can look blurry in some situations.
Next page: Setting up HDR in Windows 10, panel quality and gaming
Setting up HDR in Windows 10
We're not done prepping yet. Now that your monitor is configured, you need to tell Windows to play nice with HDR content. Windows 10's HDR handling has traditionally been inferior, but sweeping enhancements in the April 2018 Update made it much easier to leave HDR active on your PC, despite some niggling quirks.
Windows 10 won't display HDR content by default, even if you're using an HDR monitor. To enable it, head to Start > Settings > System > Display and slide the HDR and WCG slider to on. (WCG stands for wide color gamut.) Surprise! Your whole screen will turn a sickly gray color. That's where one of the new April Update tools comes in. Click the HDR and WCG settings link underneath the slider.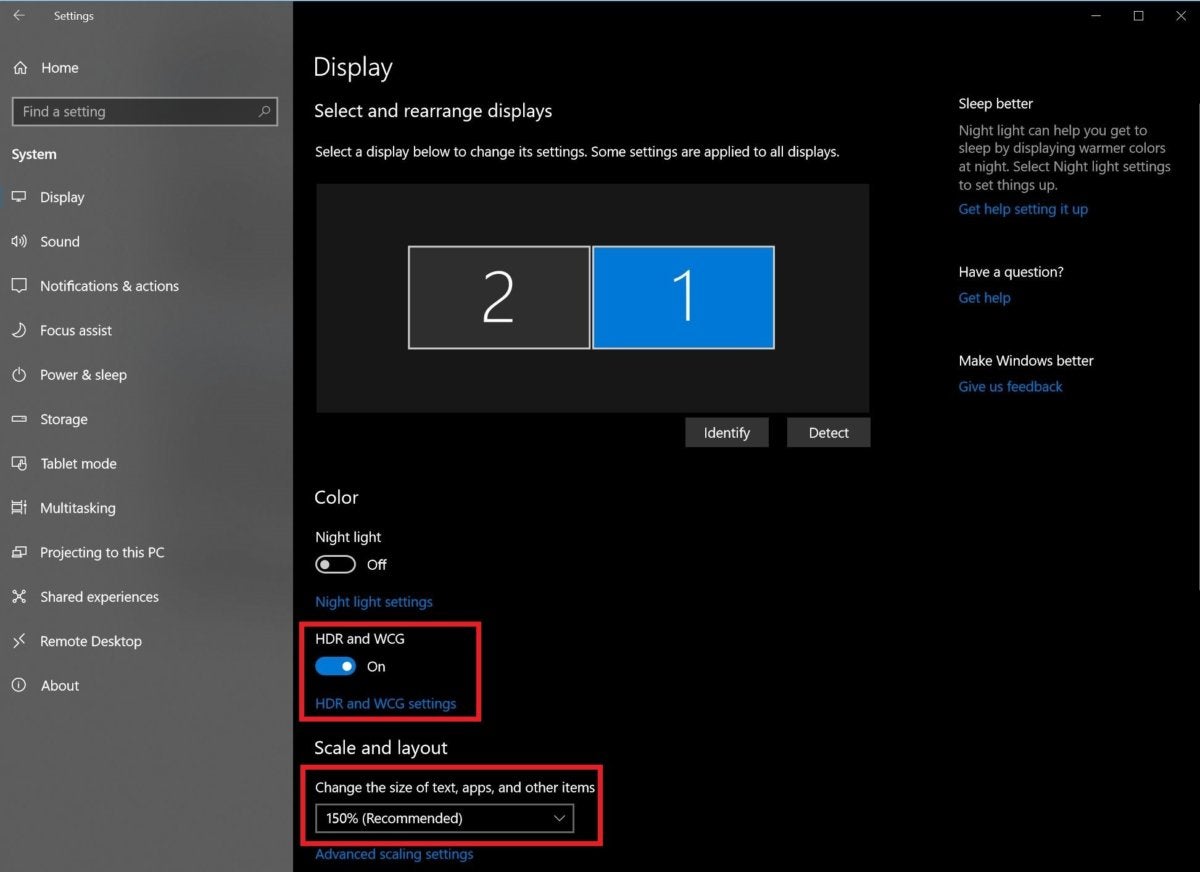 You'll be taken to a window with a slider that lets you adjust the brightness of standard, non-HDR content, including all desktop elements. Increase the slider until the desktop looks correct again. Less-bright HDR monitors require you to crank it all the way, but I personally settled at about 75 percent with the Predator X27's vibrant screen. (For the best possible results, make the adjustments with the help of Lagom's black and white level tests.)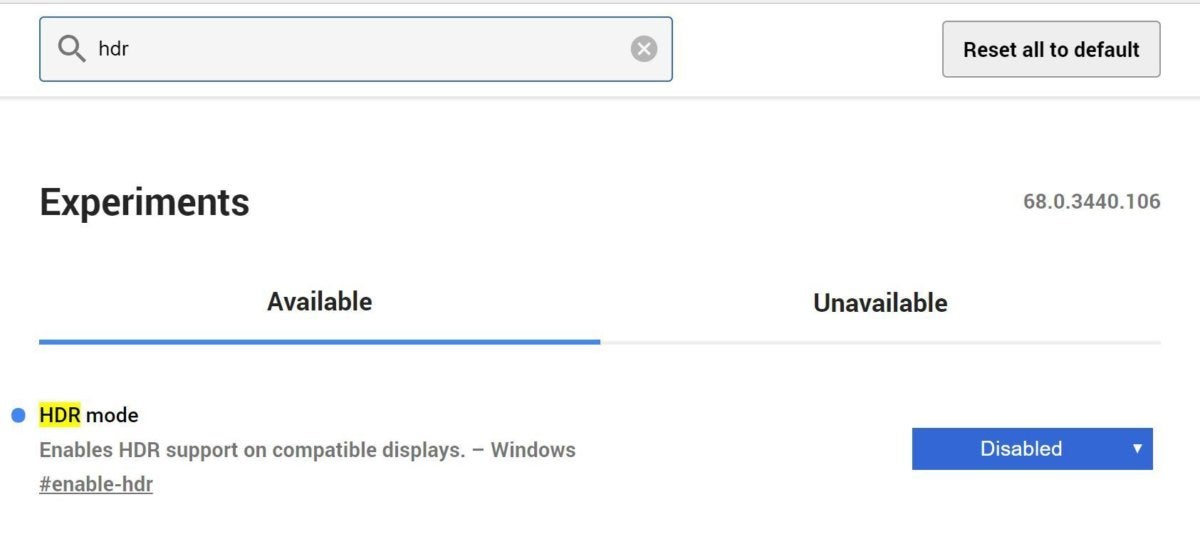 Now everything should display correctly, with one crucial exception: Google's Chrome browser doesn't honor the brightness slider, and it remains murky and dim. If you use it as your daily driver, the best course is to tell the browser to disregard HDR completely. Type chrome://flags into your URL bar and hit Enter to bring up Chrome's experimental options. Search for HDR, then set the HDR mode flag to Disabled. Reboot your browser and boom! Chrome is bright again. Doing so means you won't be able to watch HDR videos in Chrome, though.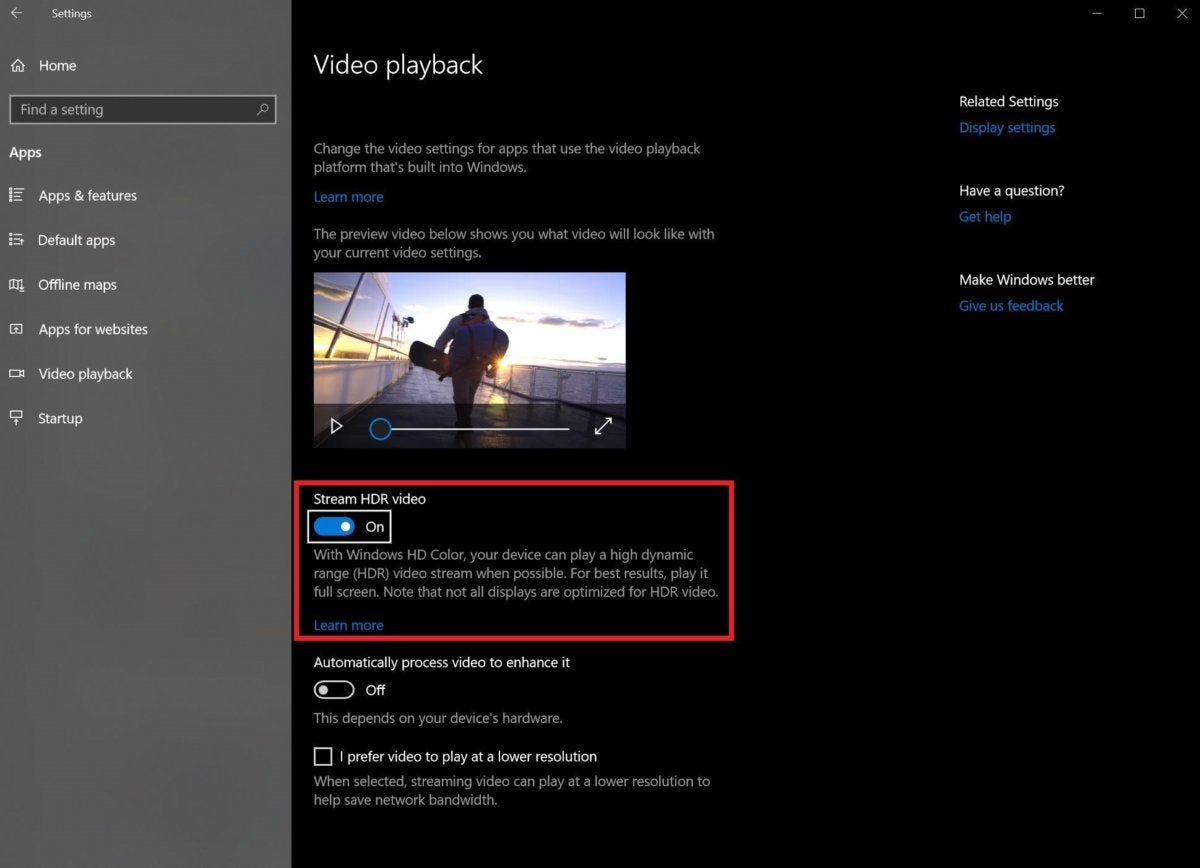 Windows 10's Edge browser still won't display HDR videos without further tweaking. Head to Start > Settings > Apps > Video Playback and activate the Stream HDR video slider. Hey Microsoft! That's extremely unintuitive. This should be bundled into or at least linked from the main HDR settings in the Display section.
Phew! Now your monitor's ready to rock.
Acer Predator X27 panel quality and gaming
Here's the thing about the Predator X27's 4K, 144Hz panel. It's freakin' brilliant.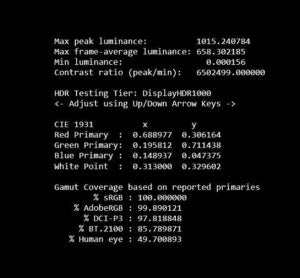 Where to start? Might as well begin with the color support. Acer calibrates the colors of the Predator X27 out of the box, complete with a calibration certificate. And what vivid colors they are! The display supports a full 100 percent of the sRGB color space, and according to VESA's DisplayHDR calibration tool, 99.89 percent of AdobeRGB and an impressive 97.82 percent of DCI-P3. In real-world speak, the panel displays a very large number of colors, and it displays them accurately.
Perusing the various visual calibrations available in the aforementioned DisplayHDR test and Lagom's LCD monitor test pages revealed that the Predator X27 comes almost impeccably tuned in every way. Sharpness, gamma calibration, colors, you name it, and the monitor tests well. The superb contrast ratio stands out in particular, with black tones being distinguishable from each other even when you're looking at the darkest box against a black background. This is a very bright monitor, though, and it can be difficult to make out the whitest box in the saturation test.
The quality of the panel itself is just as impressive. As an IPS-technology display, it supports awesomely wide viewing angles, with the image appearing just as crisp and viewable looking from the side. We didn't see any banding during testing, either, and absolutely zero backlight bleed. If you put a black fullscreen image on the display in a dark room, it blends right in, with none of the glowing edges you'll find on other displays.
Putting a black image on the screen made one minor flaw appear, though. The Acer Predator X27 and other 4K G-Sync HDR displays include 384 backlights throughout the screen, so that individual parts of the panel can be much lighter or much darker as needed when it's showing HDR content. That's why its contrast ratio is so good. If you move the white mouse cursor on a stark black background, however, you can see a very faint halo around it, as the moving cursor activates the various backlights. But fear not: I never once noticed the effect during standard daily desktop use or gaming, and I use a darker wallpaper background.
The Predator X27's dazzling brightness, incredible color accuracy, and responsive blacks make watching HDR content a delightful treat, though HDR PC content is still hard to find. Netflix and YouTube (particularly the aptly named HDR Channel) are your best bet for HDR videos, while the gurus over at the PC Gaming Wiki keep track of which games support high-dynamic range visuals.
And friends, HDR gaming can be sublime, though the implementation can vary vendor-to-vendor. The Predator X27 is a stunner in brightly lit HDR scenes, like the opening sequence of Final Fantasy XV, where the dark-clad boys push their black car through a desert vista. The scene could easily look washed-out if Square Enix didn't handle it correctly, but nope. It's a visual marvel, full of detail and contrasting colors that drive home what's possible in HDR. Far Cry 5's Montana bright-blue skies and explosions look delightfully vivid.
While Destiny 2's gameplay isn't necessarily a showcase for HDR's peak brightness and deep blacks, the opening sequence in a dark, burning Tower will take your breath away. If you pay closer attention, the game uses HDR to show a wider range of color in its palette, creating an effect that's subtle, but still more beautiful regardless. You can see the same in Far Cry 5's shadows, where you're able to pick out many more details and shades of color with HDR enabled.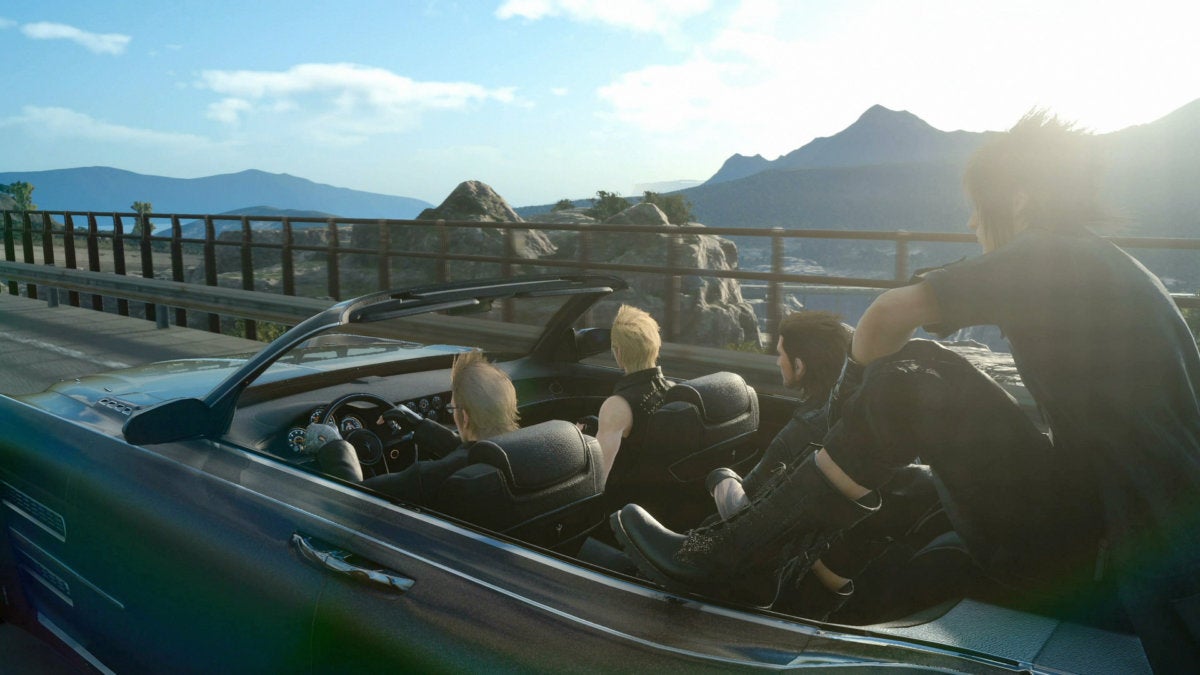 Most games don't support HDR yet. Fortunately, the Acer Predator X27 excels at SDR gaming, too. Its higher brightness level and robust, calibrated colors help the monitor outperform the other displays on the market. The buttery-smooth silkiness provided by G-Sync is icing on the cake.
Good news for fans of ultra-fast speeds: We didn't notice any changes to visual quality in games when shifting from 98Hz/10-bit color to 120Hz/8-bit color settings, so let your graphics card roar. Settings that resulted in 4:2:2 chroma subsampling didn't have an effect on most games, though it made the tiny onscreen text yelled by the villagers in Into The Breach hard to read. Outside of gaming, the chroma subsampling could occasionally make small, fine text difficult to read, especially on colored backgrounds. I could see it potentially being an issue if you play a lot of text-heavy games. If so, you'll want to stick to the standard 98Hz or 120Hz configuration.
I ran into bizarre, occasional brightness issues with the screen from time to time as well. Randomly, and not frequently, the screen will look gray and washed-out after the computer wakes, appearing similar to how SDR content looks before you adjust Windows 10's brightness function. When it does so, the signal output, color format, and even the speed for the panel changes to a different setting than usual, as you can see in the screenshots below.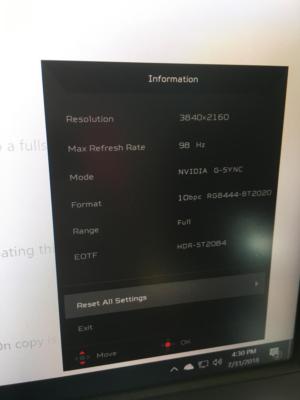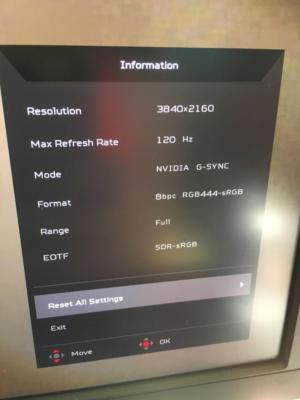 It's a bit irritating when you're sitting down to work in the morning, but fortunately the washed-out look Is simple to fix. Either reboot your PC, or open the Nvidia Control Panel and change the monitor's refresh rate. Doing so will cause the monitor to blink, reset, and brighten up, and it'll stay brighter even if you select not to keep the refresh rate changes when prompted.
Another brightness issue happens consistently. Every single time I boot up Madden 19 on PC, the game gets the same ugly gray tinge—but with this, there's no way to get rid of it in-game. You just have to live with it. The murkiness stops when you exit the game, though. You can see how pronounced the effect is in the images below. (I had to hook up a second screen to take the brighter picture.)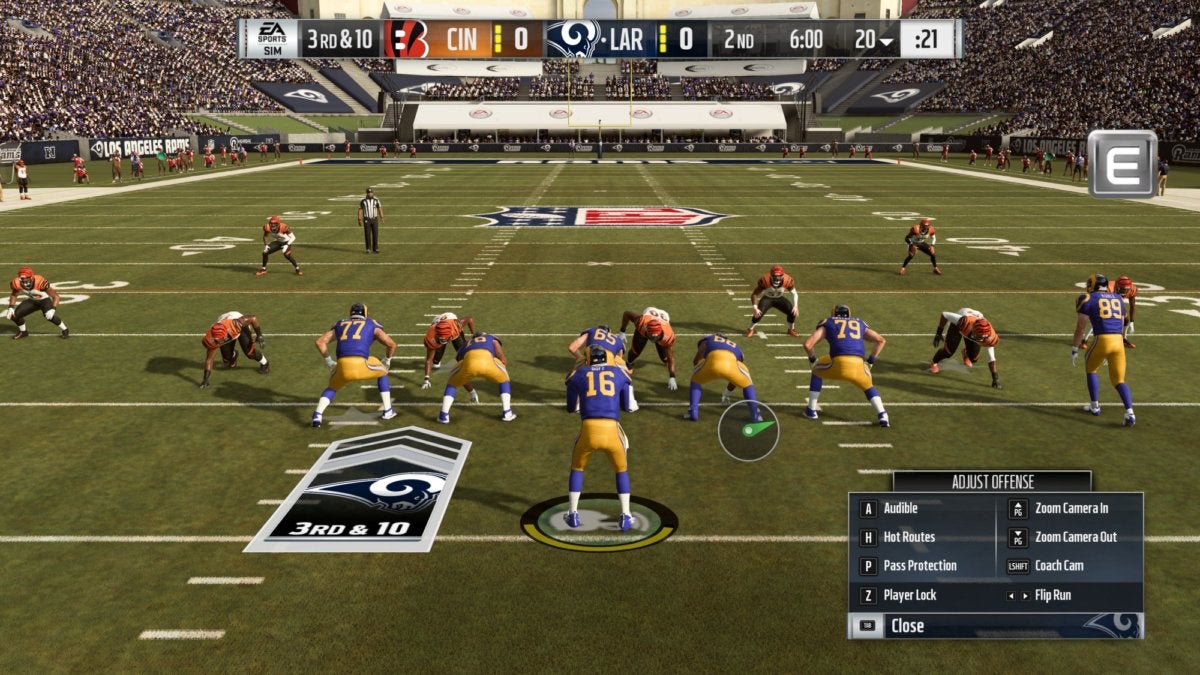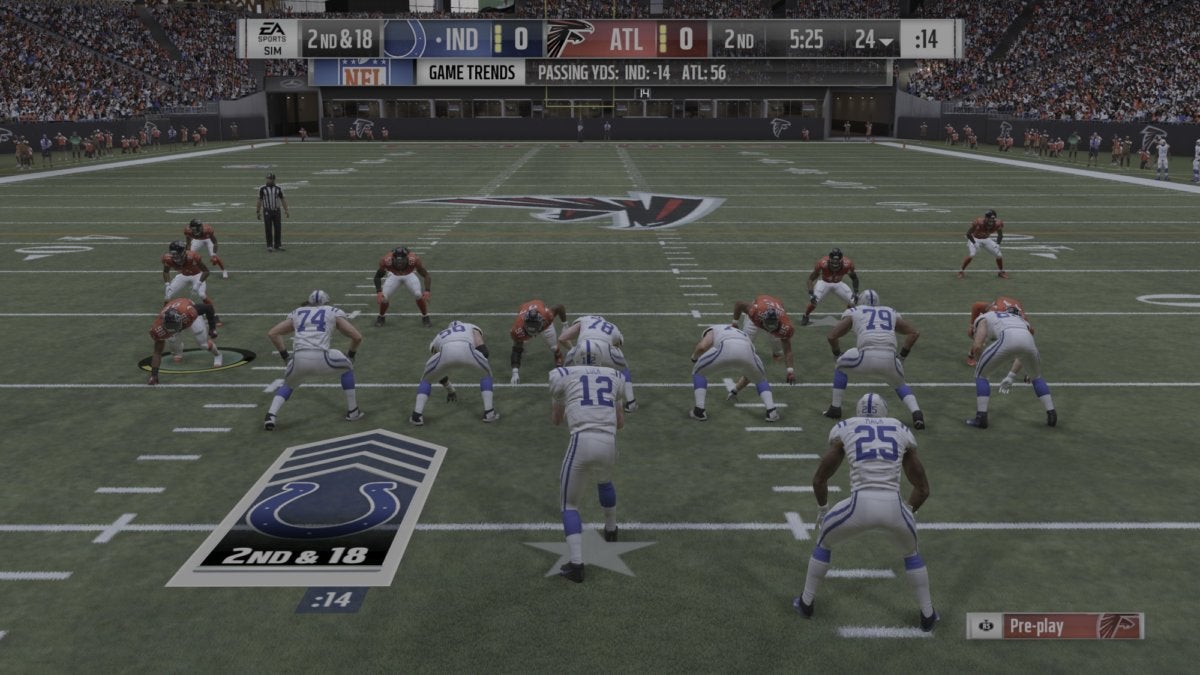 Fortunately, this effect happens only in Madden 19. I've shared the information with Nvidia, but the company hasn't yet been able to share a root cause for either grayness issue.
Don't let those couple of tiny quirks dissuade you, though: This monitor rocks.
Should you buy the Acer Predator X27?
I've been itching to get my hands on a G-Sync HDR monitor ever since I laid eyes on one at CES 2017 and needed to shield my eyes against the fierce glow of an onscreen explosion. The Acer Predator X27 delivers. Any of the bullet-point features of this display would be impressive by their lonesome. But when you blend together 4K resolution, 144Hz refresh rates, HDR10 support, outstanding color accuracy, quantom dots, 384-zone backlight, and Nvidia's game-smoothing G-Sync technology, the Acer Predator X27 truly feels like a monitor from the future.
It's easily the best display I've ever laid eyes on despite some minor bleeding-edge hiccups, such as an active fan for cooling, a complicated setup to get everything working properly, and occasional grayness in the output signal. And HDR is still in its early days on PC, with limited game and video support, though the Predator X27 also makes SDR content look its absolute best.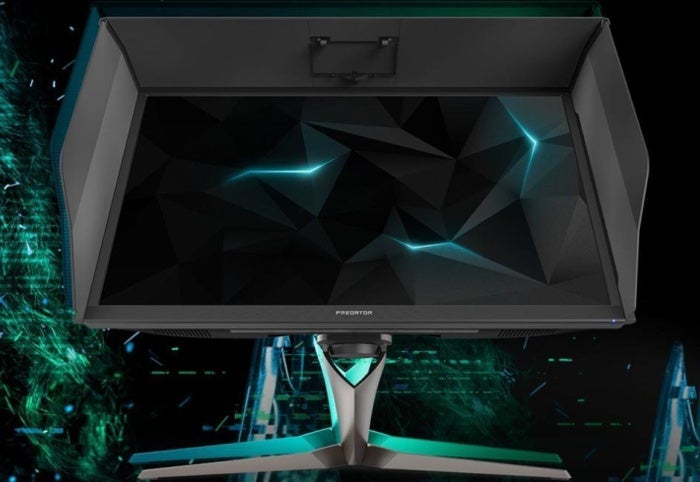 But at $2,000 on Newegg, it's also the most expensive consumer display by far. You can find top-notch 1440p, 144Hz displays with G-Sync for around $600. If you're only interested in speed and don't mind giving up G-Sync, HDR, or brightness, Korean manufacturer Wasabi Mango offers a far larger 43-inch, 120Hz 4K monitor for $1,366 on eBay. If you want HDR but don't mind giving up speed and G-Sync, the 43-inch Philips Momentum 436M6VBPAB is also DisplayHDR 1000-certified and costs $1,250 on Newegg.
Mentioned in this article
Acer Predator X27 4K 144Hz G-Sync HDR display
Price When Reviewed:
$1999.99
None of those match the full, robust feature set of the first 4K G-Sync HDR monitors, though, and there's no guarantee that their panels will be as jaw-droppingly glorious as the one in the Predator X27.
The expense increases once you factor in the sizeable cost of a similarly futuristic Nvidia graphics card capable of driving games at 4K resolution—pretty much only the GeForce GTX 1080 Ti, or the soon-to-arrive GeForce RTX 2080 or RTX 2080 Ti. But living on the bleeding-edge never comes cheap, and small irritations aside, the Acer Predator X27 delivers everything a gamer could ask for in a monitor (aside from maybe a longer screen size).
This is the first monitor in recent memory that truly feels like it's advancing the state of the art, and by a substantial amount. Fingers crossed that some of this technology migrates into more affordable gaming monitors sooner than later. Today, though, if you're a deep-pocketed gamer with ample cash, a top-of-the-line graphics card, and the desire to splurge on the ultimate gaming monitor, you'll adore the Acer Predator X27. Despite some quirks and a sky-high cost, this monitor easily earns our Editors' Choice award.