There may be hand-wringing out there over Nvidia's new ray-tracing graphics family, but that isn't stopping PC vendors from jumping in with both PCIe slots.
The Turing-based GeForce RTX 2070, 2080 and 2080 Ti GPUs (you can read about them here) promise breakthrough performance in real-time ray tracing in games. However, Nvidia didn't share any benchmarks at its RTX kick-off event at Gamescom in Germany.
Note that the RTX cards won't even be available until September 20, so you have a little time to decide whether you want to spend that much money for a desktop with bleeding-edge graphics. But it's not too early to check out the specs on the first desktops to have them, so keep reading to find out more—and we'll keep you posted about preorders.
HP's Omen Obelisk will be one of the first
HP just announced a refreshed OMEN Obelisk, and said it would be one of the first PC OEMs to carry Nvidia's new RTX cards.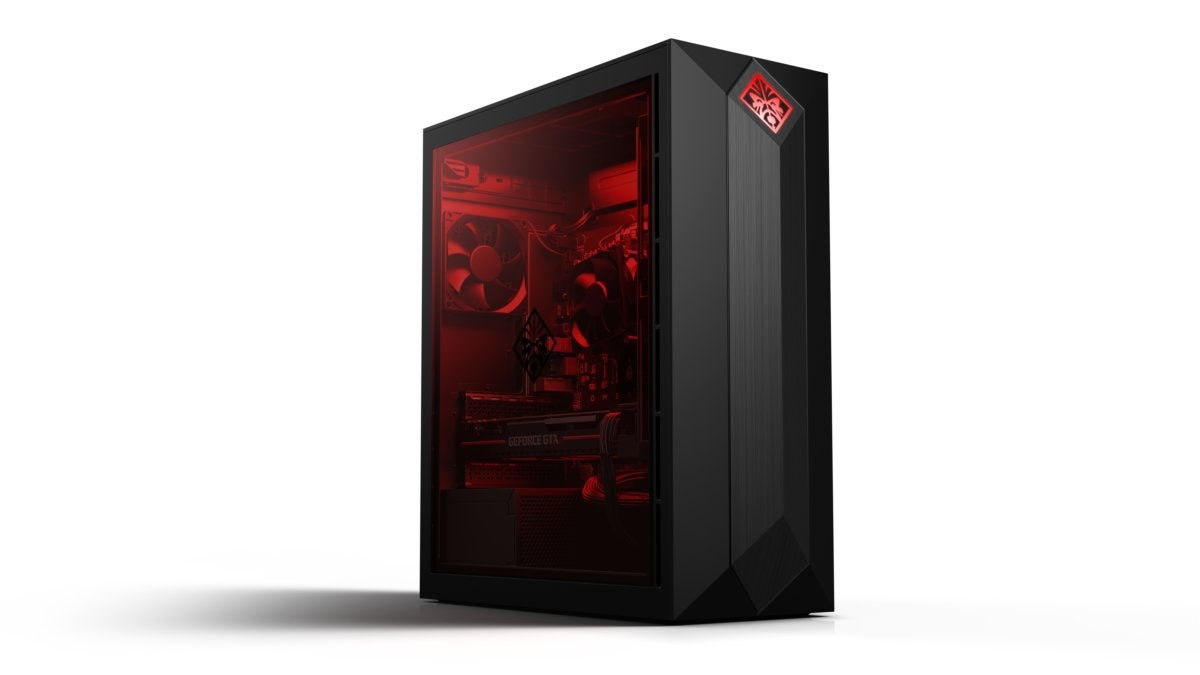 The Omen features a tempered-glass window (which may actually be a first for a large PC maker), industry-standard parts all around, and RGB lighting. The Obelisk comes with AMD Ryzen and Intel Core options.
Alienware Aurora and Area 51 will offer RTX
Alienware raised its hand and said it, too, will have Nvida's latest real-time ray tracing card in its Alienware Aurora and Area 51 desktops.
Like the Omen, the Aurora is built around a MicroATX motherboard but comes with factory liquid-cooling. The Aurora will start at $899, but we suspect that won't be the configuration with a GeForce RTX inside. Alienware provided no further information about the Area 51.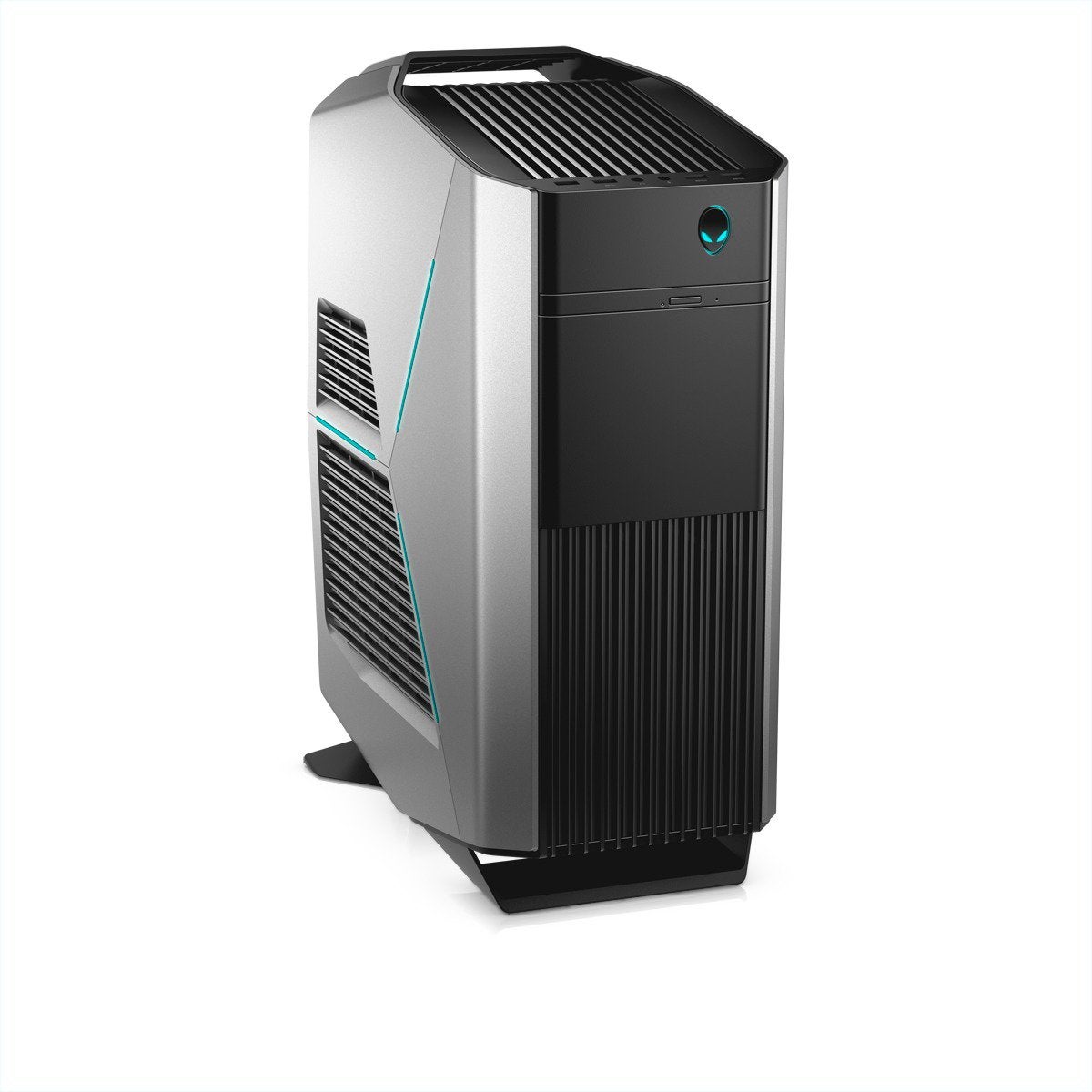 Acer's Predator line will carry RTX
Not to be left out, PC maker Acer also jumped on the GeForce RTX bandwagon. Acer will offer the card on its Orion 3000 and Orion 5000 lines of gaming PCs, but the one that'll likely be the best home for the GeForce RTX will be the Orion 9000.
The Orion 9000 is the company's top dog that—get this—comes with wheels and a handle. The PC can be configured with up to an 18-core Core i9-7980XE and liquid cooling. Like the Omen Obelisk, Acer includes plenty of windows, but Acer builds in a metallic cage to help reduce electromagnetic interference. The Obelisk uses a transparent coating instead.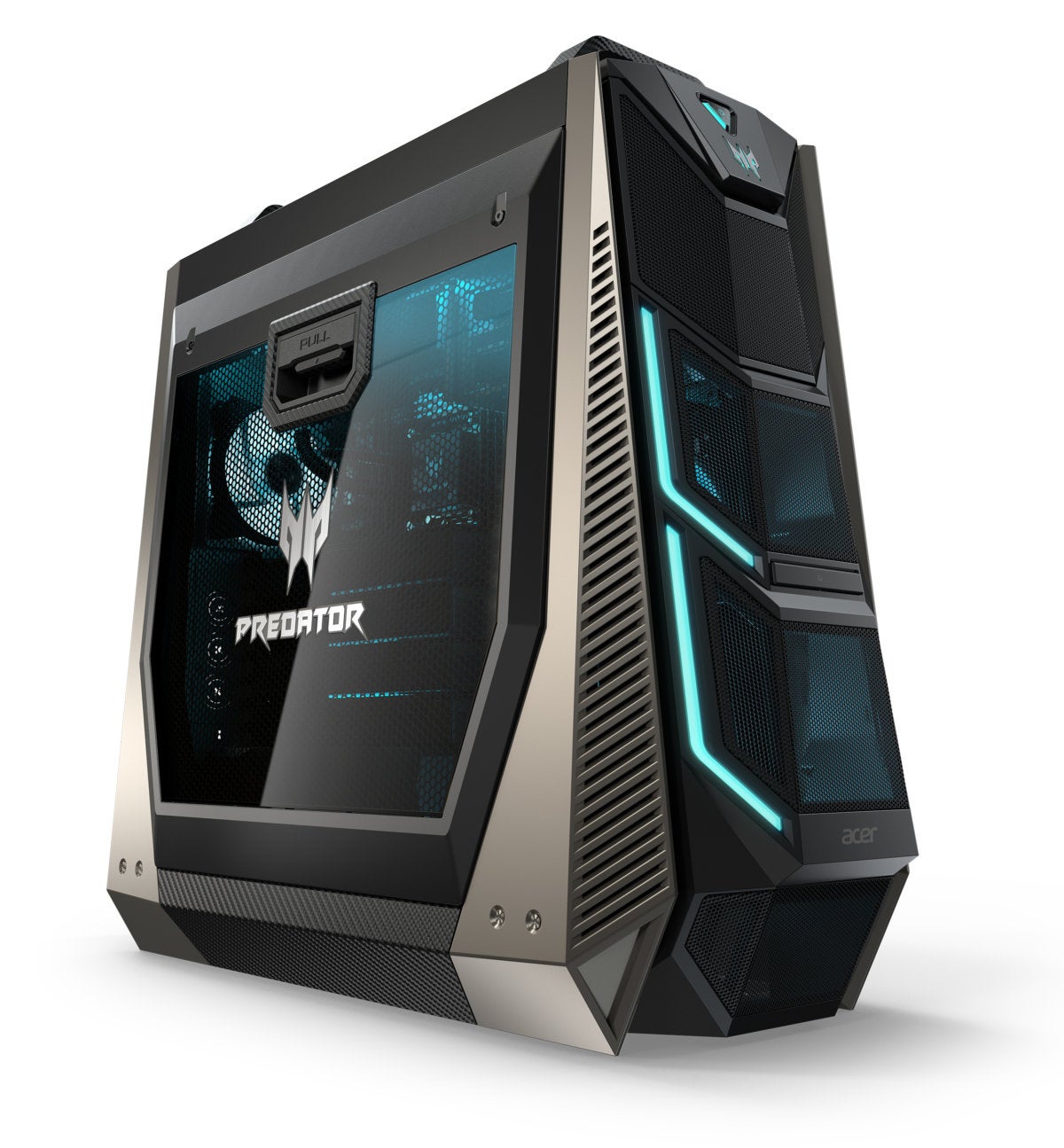 The Predator Orion 9000 is so big, that Acer decided to integrate rear wheels and a handle on top.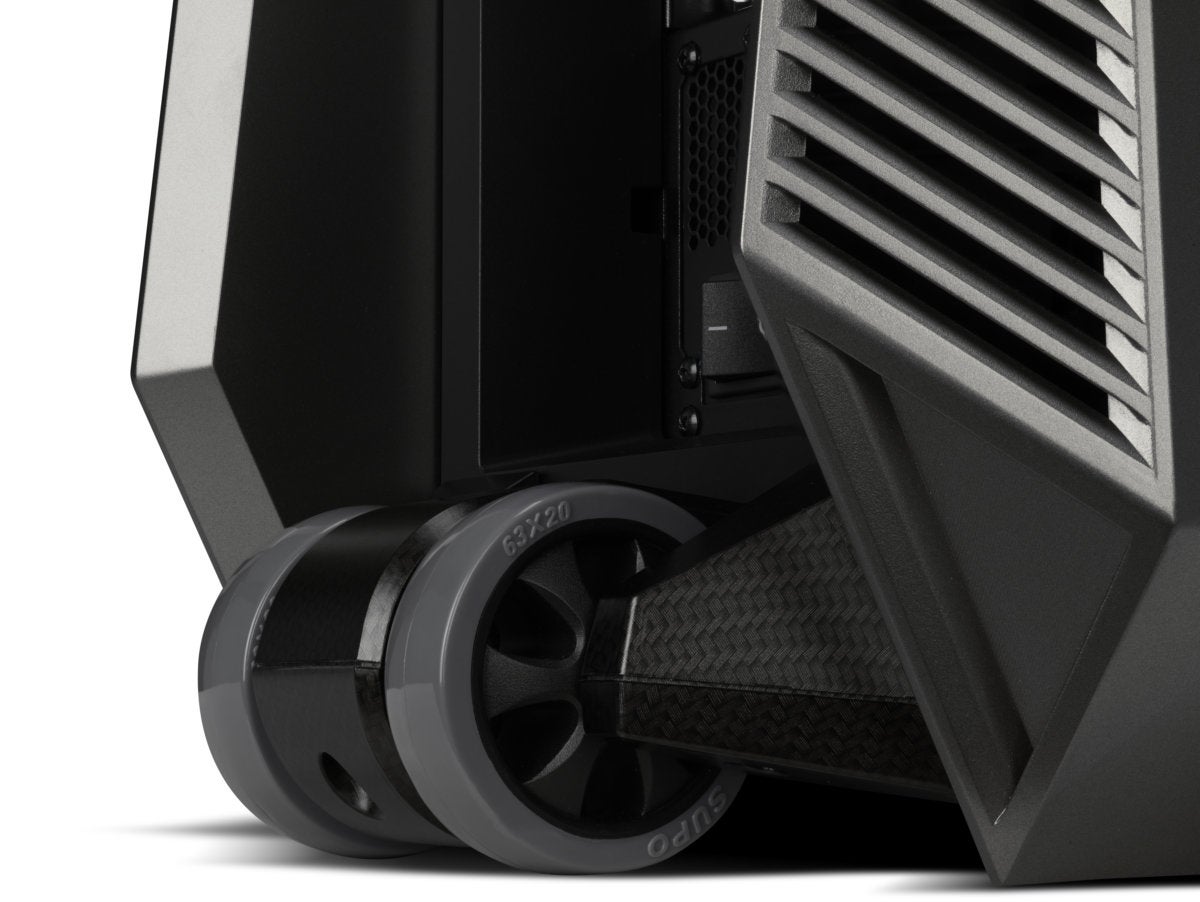 These are only the large OEMs who have announced support so far for the new GeForce RTX card, which is supposed to ship September 20. If you're looking for something a little more boutique, Origin PC said it also plans to offer the GeForce RTX across its lineup as well.