Update 12:35: Casio and Diesel have each released new Wear OS watches.
Your wrist is about to get a serious upgrade. Google announced on Wednesday that a long-overdue Wear OS redesign will be rolling out to all watches over the next month. It's not the first Wear OS refresh we've gotten—Google has quietly been updating the OS formerly known as Android Wear throughout 2018, including bringing a true dark mode that finally takes advantage of the OLED screens on nearly every smartwatch—but this is the first full-scale redesign it's gotten since Android Wear 2.0 landed back in February 2017.
And while it's not quite the revolutionary overhaul some want to see, it does bring a nice visual improvement and a few necessary navigational shortcuts to help us spend less time touching the screen. Of note, watches will now use Google's Products Sans font, bringing them in line with the Pixel phones. Google has also made an Android-style notification "stream" similar to the shade on our phones, as well as handy Google Pay and Find my Phone shortcuts in the swipe-down settings screen. And if you swipe left, you'll find a new shortcut to Google Fit.
But the centerpiece of the new Wear OS is Google Assistant. With the redesign, you'll be able to quickly glance at your watch to get "proactive and personalized help" from Google Assistant by swiping right (also like on the Pixel phones). As Google describes:
"Let's say you're headed to the airport—swipe right on your watch to see your flight status or hotel reservation. Tap on smart suggestions related to your trip like the weather at your destination, or find a restaurant near your hotel. When you're getting ready for the day, your Google Assistant will help you stay ahead by reminding you to bring an umbrella, showing you your day's meetings and warning you if there is a delay on your commute."
That's more of what people expect Assistant on our wrists to be, and Google is in a unique position to deliver it. In fact, Google says Assistant will also suggest features you haven't tried yet and will become more helpful over time as it gets to know you, so it's using machine learning on our watches as well. That's a huge improvement over the current version of Assistant on Wear OS, which is basically a stripped-down version of what we get on our phones. In the new Wear OS, Assistant won't just be an option, it'll be ready to help even when we don't ask.
And the update plays right into Google's game with its Pixel brand. Google's phone is about two things: showcasing stock Android and bringing AI everywhere. Now that's coming to Wear OS too, and if that's not confirmation of a Pixel watch, I don't know what is.
AI always and everywhere
While all eyes are on the Pixel 3 and its Sauron-style notch, there's going to be way more to Google's presumed October event than just phones. There's the distinct possibility of a new Pixelbook, Google Home, Pixel Buds, and there have been rumblings that Google will release its first Pixel watch as well.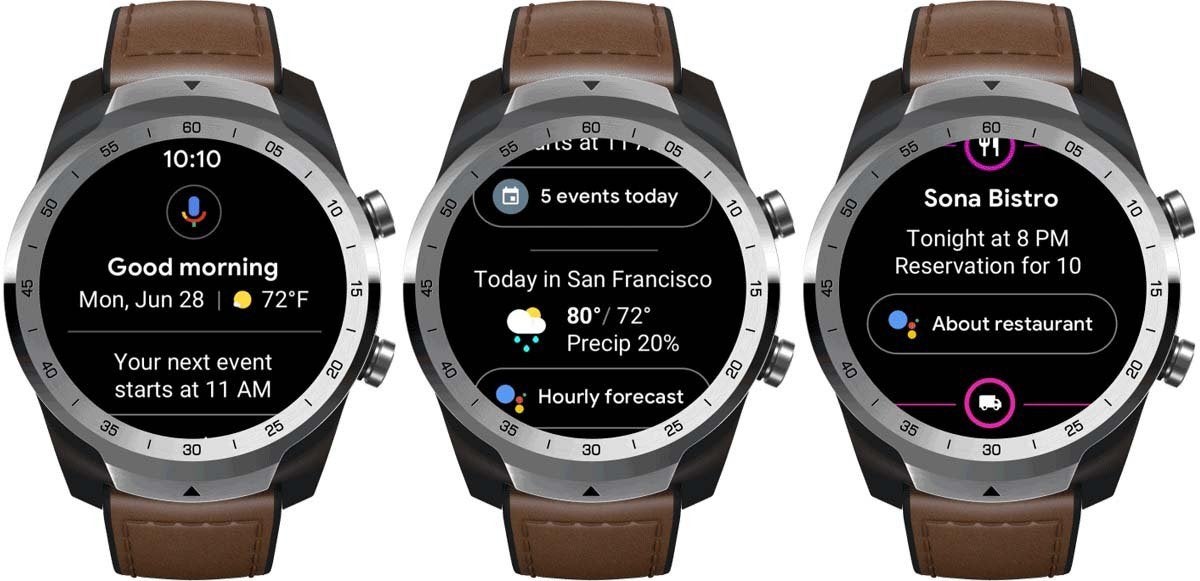 I'd say that's all but confirmed now. Even without any spy shots, Google is giving us a pretty good picture of what a Pixel Watch could look like, with some UI uniformity with Android and Pixel-style injection of Google Assistant. The changes here will of course be delivered to older watched as well, but the primary purpose of the new Wear OS is to dictate how future watches are designed.
It's no coincidence that Qualcomm is announcing a new flagship watch chip on Sept 10, the first in more than two years. That plays a big role in what Google can do with the Wear OS. All of those Assistant capabilities are going to require much more power than the Snapdragon Wear 2100 can offer, so new watches are going to be at a distinct advantage when it comes to using the new always-on Assistant
And then there's battery life. With Assistant constantly updating and learning, watches are going to need bigger batteries and better system-level optimization if they're going to last a day or more. So we can expect both the Pixel Watch and the new Qualcomm chip to employ some serious power management enhancements in order to keep the AI humming. And older watches to feel even more sluggish than they do now.
Fitness first
While Assistant will be the star of the new Wear OS, fitness is also taking on a more prominent role. Android Wear watches have always been activity-minded, but there's a thoughtfulness to the integration between the OS and new Google Fit app that almost gives it a Fitbit-like feel.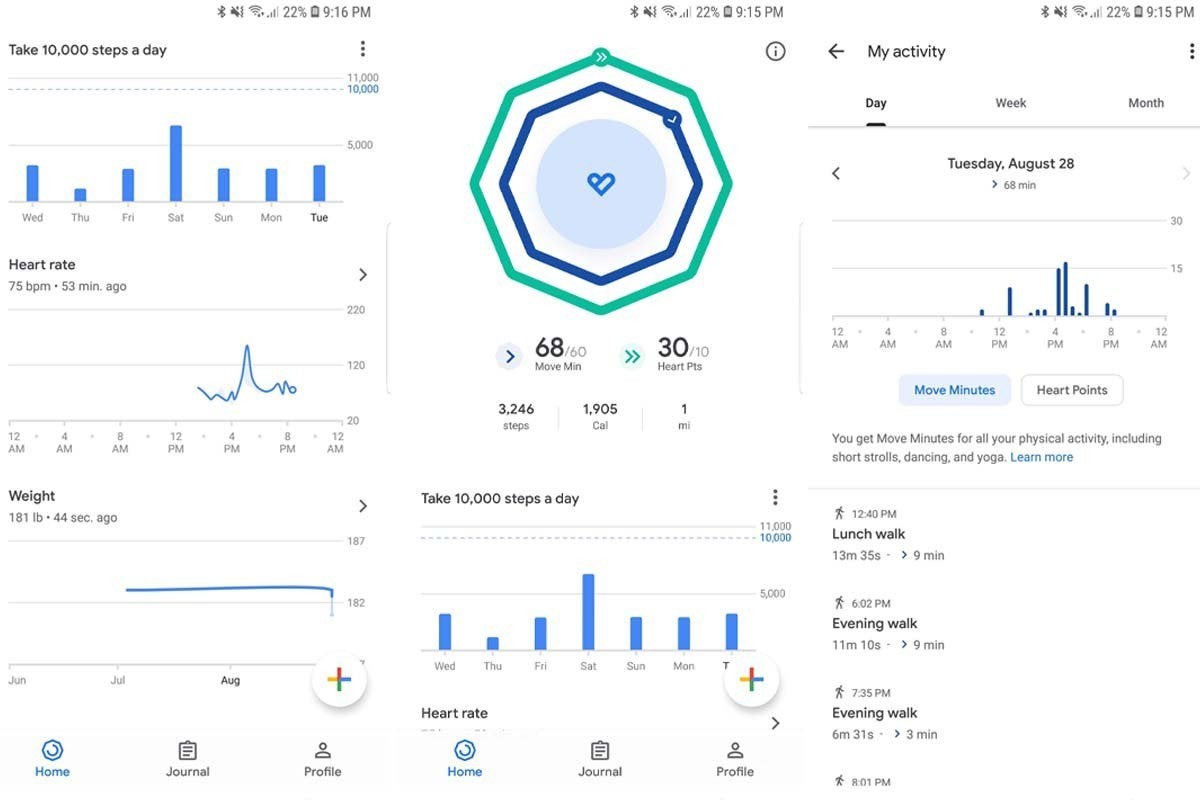 It's almost like Google finally realized that people really like to use their watches for working out. It's not that prior Android Wear/Wear OS watches weren't fitted with the proper sensors for tracking steps, elevation, and heart rate. But Wear OS hasn't embraces its fitness side like the Fitbit Ionic or even the Apple Watch. The new Google Fit integration changes that.
It starts with the app itself. It has a new clean, inviting design that encourages activity and gamifies health. Swipe left on the watch face and you'll instantly be taken to your rings so you can see how close you are to closing them. You can see your Heart Points and Move Minutes at a glance. And I'm willing to bet there will be a variety of new watch faces built around the new Fit app design.
Where the old Google Fit-Wear OS integration required several taps and lots of effort, the new Google Watch is likely to be an extension of the new Fit design, incorporating the angular design cues and colors and a sharper focus on recording exercise. So you can expect tighter workout recognition and pauses, on-watch coaching, and workout logging, all without needing to lift a finger.
Time for change
Google's wearable platform has never really had a standard bearer. Sure, there may have been watches that looked better or sold better than others, but a smartwatch akin to a Galaxy S or Pixel phone has yet to emerge. Take the latest releases for instance. Casio's WSD-F30, while smaller than its prior offerings, is still a bulky, thick device that needs to shut down most functions to get decent battery life. And Diesel made an insane 56mm watch that looks like something out of the 80s.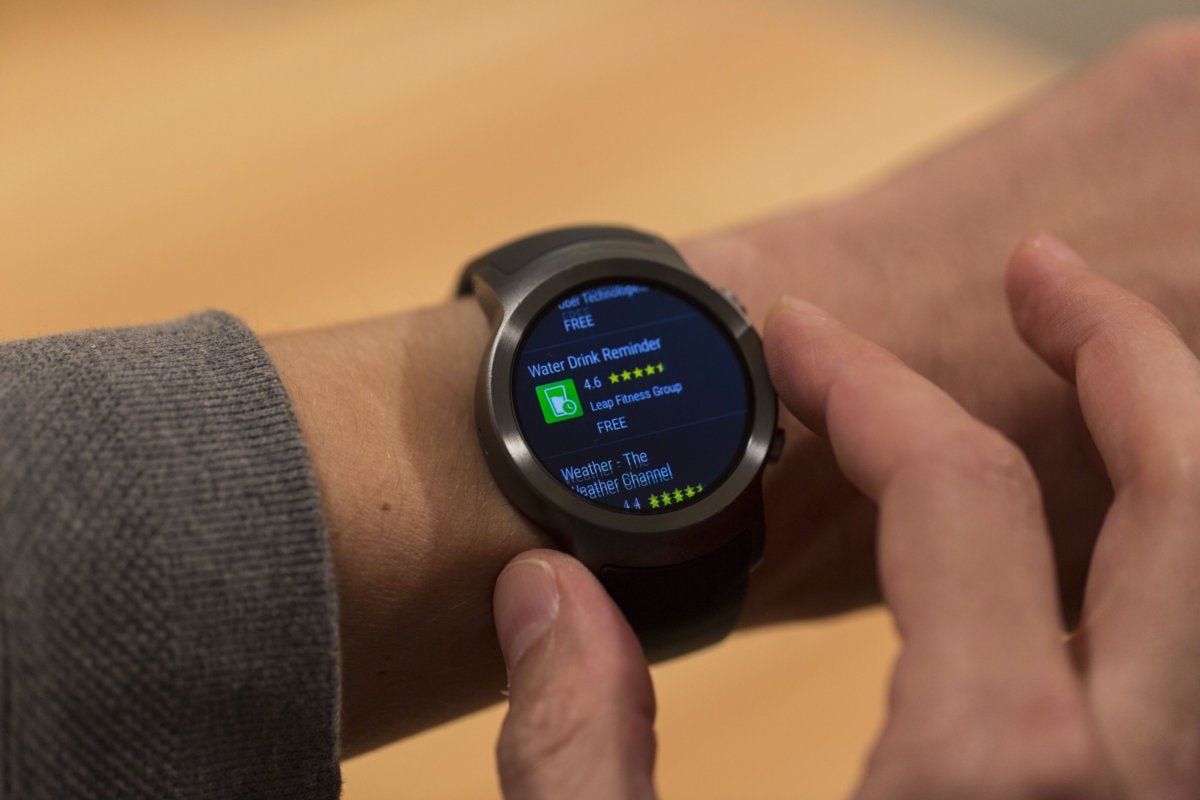 A lot of these problems is Wear OS's fault. Google provided plenty of popular features in Android Wear and WearOS, but there wasn't a clear direction until now. After years of dull, clunky watches with similarly uninspired features, Google is finally taking a stand with Wear OS and giving it powerful system-level features that put a new focus on Assistant, fitness, and, most importantly, simplicity. The next crop of smartwatches won't just have better chips, they'll also have a uniform experience that emphasises the platform's strengths and properly shrinks down the Google experience to fit on your wrist.
And hopefully, a leader to follow.