Microsoft has scheduled an event in New York City on Oct. 2, where the company is expected to release new Surface devices.
Officially, the event is scheduled to update journalists on "how Microsoft is continuing to think about empowering every person on the planet to achieve more." But it's expected to include the launch of one and probably multiple Surface devices—though not a Surface phone. It also may include some updates to Microsoft's services, almost certainly including the Windows 10 October 2018 Update.
While competitors like Apple, Dell, and HP tend to update their flagship notebook lines on an annual basis, Microsoft has been a bit more infrequent. Microsoft's Surface Pro (2017) was last refreshed in June of 2017, though the Surface Book 2 was released later in the fall. It's likely that we'll see a refresh of the Surface Pro, and possibly a new Surface Book, too.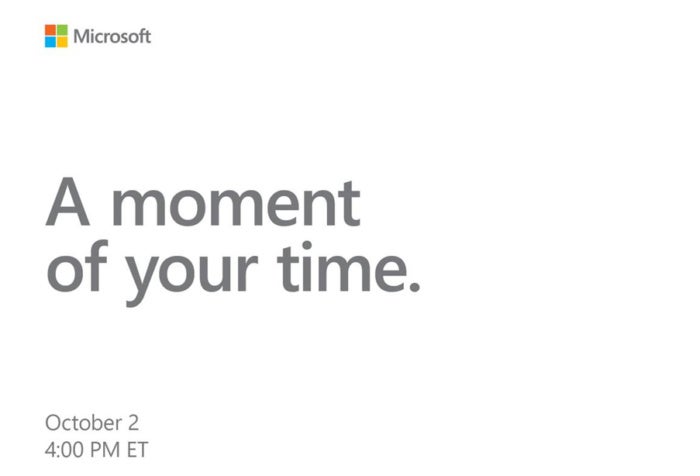 What's less certain is whether Microsoft is committed to refreshing more niche products like the Surface Studio, which launched with a bevy of mobile parts and a massive, show-stopping display. That, too, launched in mid-2017. One would think Microsoft would also issue a new update to the Surface Laptop, its excellent notebook that nailed long battery life—ideal for the student market that it was aimed at. But Microsoft clearly missed the back-to-school season, since many schools resumed classes in late August and early September.
In any event, Microsoft will almost certainly try to talk up the Windows 10 October 2018 Update, which, as the name suggests, is scheduled for a release sometime in October. Look for Microsoft to nail down the final date at this event. Though the Windows 10 October Update isn't as consequential as in years past, Microsoft still has a number of key features it has in store, including the ability to cut and paste across PCs (informally known as Cloud Clipboard); a smarter mechanism for issuing updates; the Your Phone app, and more.
We'll be in New York on October 2 to report on any new Surface devices announced and give you a hands-on report of the new PCs.