At a Glance
Expert's Rating
Pros
Giant screen with good brightness and color.
Fantastic battery life.
Cool stylus integration.
Cons
Snapdragon 450 processor is a bit too old.
Camera is acceptable but not great.
Removing and returning the stylus can be finicky.
Our Verdict
The LG Stylo 4 is a budget Note 9 act-alike that might make you rethink how much you should spend on your next Android handset.
Switching from a Samsung Galaxy Note 9 to an LG Stylo 4 is analogous to going from a Ferrari 812 Superfast to a Kia Optima. They're both 2018 smartphones with styluses built in, and they both run the same version of Android (Oreo 8.1). But other than that, they couldn't be more different.
Where the Note 9 has sex appeal and a high price tag, the Stylo 4 is basic and affordable—even cheap. The Stylo 4 has a quarter of the Note 9's internal storage (32GB versus 128GB), is made of plastic instead of glass, and is powered by a far slower processor. And it doesn't have wireless charging or a dual camera or a WQHD+ Infinity display.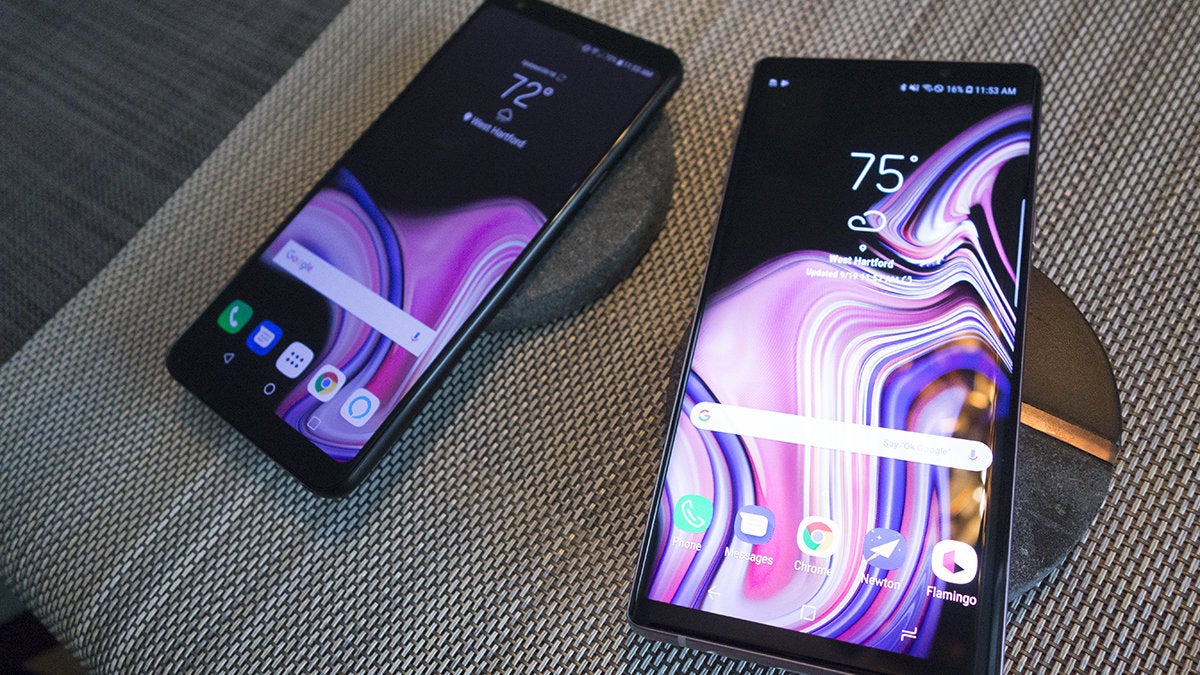 But much like the difference between a Kia and a Ferrari, the Stylo 4 offers something the Galaxy Note 9 doesn't: value. And as I used the $250 handset (the cheapest Android phone I've used in some time) as my primary device for a fortnight, I began to see just how thin the lines between premium, budget, and mid-range phones really are. I didn't scale back my use (in fact I set up the Stylo 4 from my Note backup), and while I'll admit the Note 9 ran circles around the Stylo 4 in nearly every speed test, when you break it down, the two phones really aren't all that different.
So, do we really need to spend $900 or $1,000 to get the best Android phone? Or to put it a other way: Is the Galaxy Note 9 really 400 percent better than the Stylo 4?
Spoiled by speed
Ever since the first Android phone arrived, we've been conditioned to expect a significant speed boost every 12 months. However, while the progression is clear at the high end of the market, with the Snapdragon 821, 835, 845, etc., it's a bit more muddled for low-end and mid-range phones.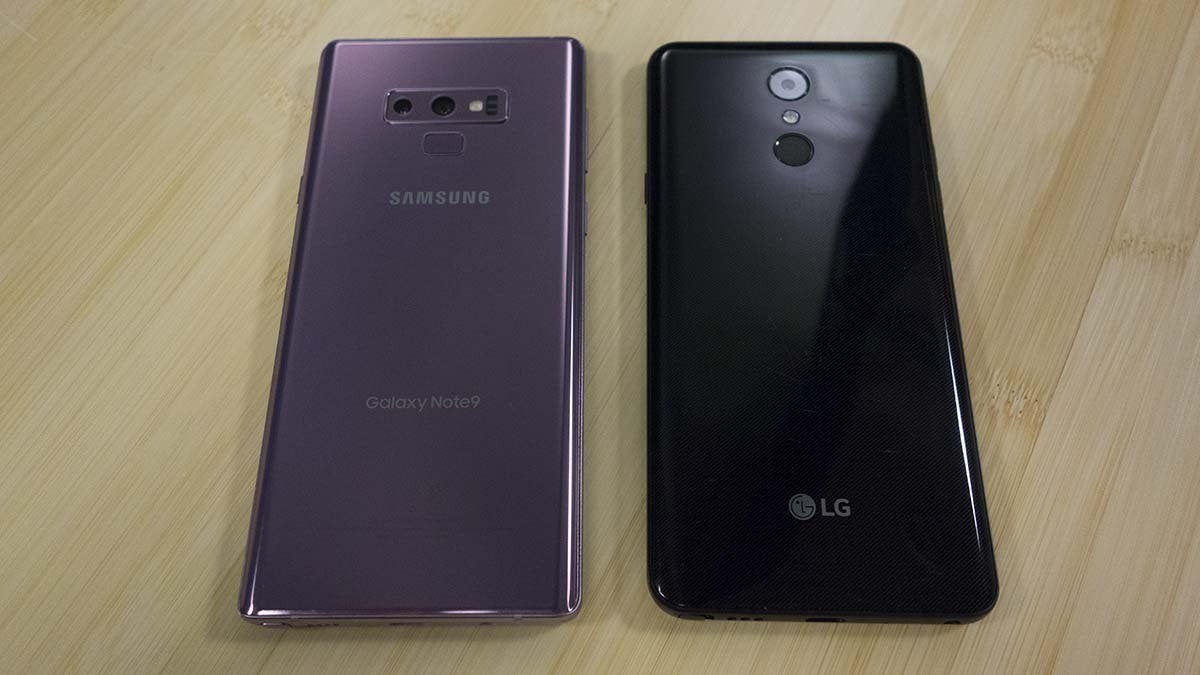 The Stylo is powered by a Snapdragon 450 processor from 2017, and its age certainly shows. Even when comparing it to the newer Snapdragon 636, which runs at the same 1.8GHz clock speed, the Snapdragon 450 is decidedly outdated, with a slow GPU and modem, and a less powerful image signal processor. So it's obviously slower than the Snapdragon 845 inside the Note 9, and significantly so. The Snapdragon 636 would be slower too, but not quite as noticeably.
Galaxy Note 9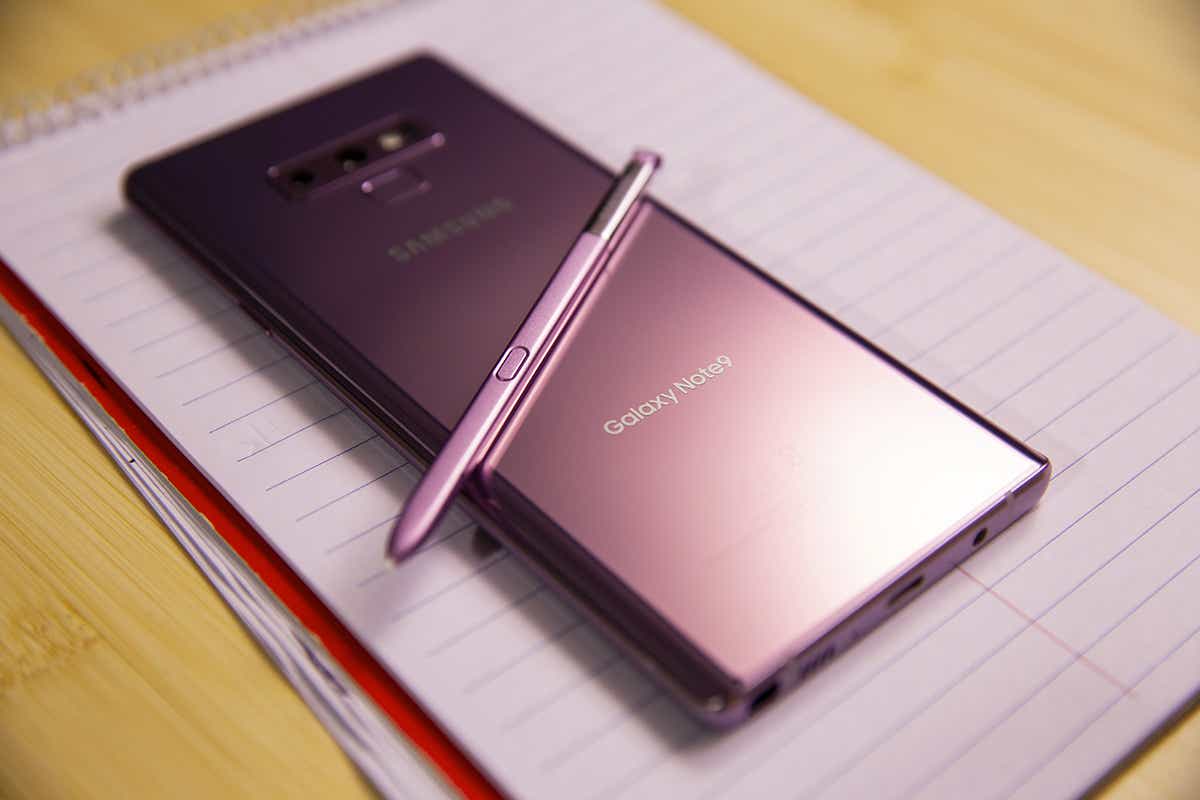 The biggest issue is with graphics performance. Normal Android Oreo animations that would normally take less than a half-second on the Note 9 often hang for a second or more on the Stylo 4. It's something I was particularly attuned to since I had literally switched to the Stylo 4 from the Note 9. Nonetheless, after a week, it wasn't quite as bothersome.
Apps that were initially slow to load became quicker after their initial launches, and even with just 2GB of RAM, switching became noticeably less syrupy after a day or two. I also began to anticipate when the system would hang, so my fingers didn't jump to a new task and slow things down even more.
Auto-rotate was most affected by the Stylo 4's low-end specs—so much so that I turned on orientation lock. But overall, the graphics were more of a nuisance than a hindrance. The slowness is compounded by LG's UX skin, which adds unnecessary clutter and interface oddities throughout. I can't help but wonder how much faster the Stylo 4 would feel if it ran Android One like the G7 One. That said, I have a new appreciation for the Note 9's Adreno 630 GPU, which makes things buttery smooth despite the Samsung Experience UI.
Everyday speed performance is also noticeable slower than it is on the Note 9, but again, I adjusted my expectations after just a few days. I've been using Snapdragon 845 phones for the better part of 2018, so I figured the Stylo 4 would be slow to the point of unusable. But it wasn't. I missed the speed of the Note 9 for sure, but it didn't feel like a $750 difference. Besides, most people buying a Stylo 4 will be coming from a similar class of phone, and the Stylo's Snapdragon 450 is certainly faster than the Snapdragon 429 or 210 they're likely switching from. The Stylo 4 might be slow, but it's by no means unusable.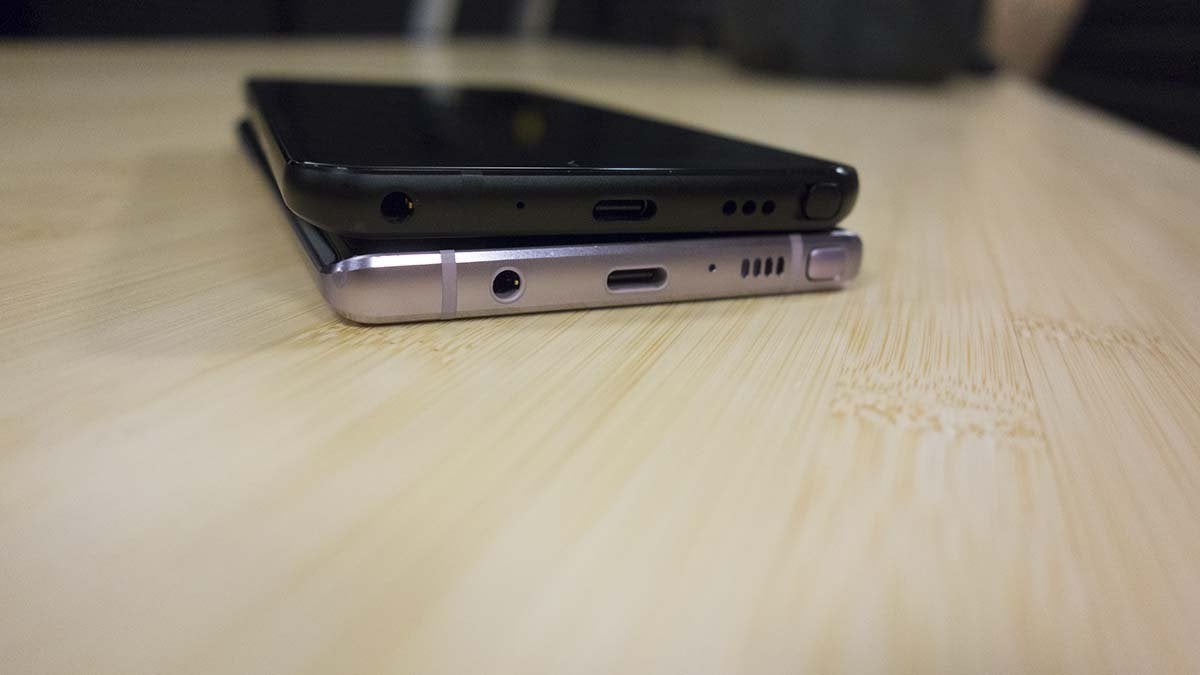 I was most impressed with the Stylo 4's battery life. With a 3,300mAh capacity, I expected it to be so-so, especially coming from the Note 9's impressive 4,000mAh battery, but I was pleasantly surprised. Rarely did I have to plug in the Stylo 4 before the end of a day, and even then, I generally had more than 10 percent remaining. Benchmarks weren't so kind, showing around 7 hours, but this a case where real-world use is vastly superior.
Unapologetically plastic vs. breakable glass
As you'd expect, the Stylo 4 is made of plastic as opposed to the Note 9's all-glass design, and while it definitely feels less substantial than Samsung's thousand-dollar flagship, it has a nice build that feels far from cheap. The curved screen and plastic back rests more comfortably in my hand and pocket than the Note 9, and I wasn't nearly as concerned about dropping it without a case.. At 160 x 77.7 x 8.1 mm, it's a touch smaller than the Note 9's 161.9 x 76.4 x 8.8 mm frame, and the Stylo's 6.2-inch screen is smaller than the Note 9's 6.4-inch display as well.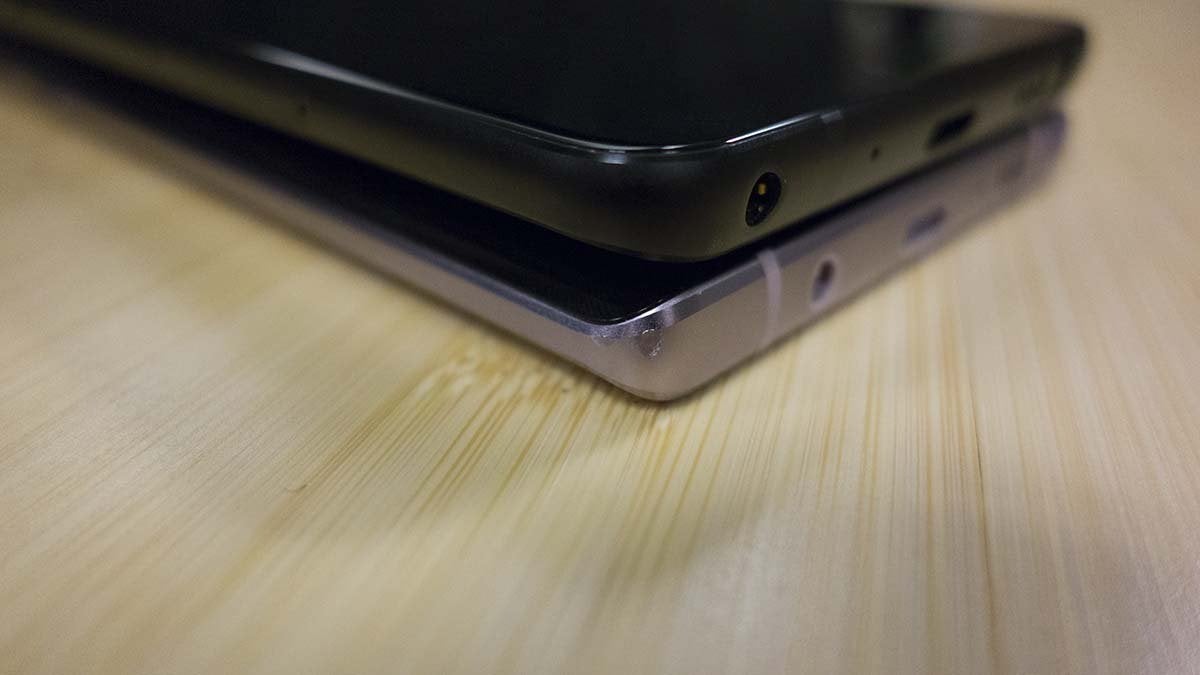 The Stylo has a lower Full HD resolution screen compared to the Note 9's WQHD display, but that's still impressive for a budget phone. It's as big as the Galaxy S9+, and while it's not OLED and has only a 390ppi density, the display is vivid and plenty visible in direct sunlight with the brightness slider pinned to the right. You don't get the display color options that you do on LG's premium phones such as the G7, but there's no denying that LG makes some of the best LCDs this side of the iPhone XR. Nothing about the display feels cheap or substandard.
Because the front of the Stylo 4 is mostly screen, the fingerprint sensor is on the rear. It's fast and responsive, but it's a bit on the small side and placed a little high for my tastes. I have the same problem with the Note 9, however, so maybe it's my finger's fault. And like the Note 9, the Stylo 4 still has a headphone jack.
A surprisingly capable stylus
As its name suggests, the LG Stylo 4 has a stylus built into its frame just like the Note 9. A thin piece of metal with a plastic tip, it doesn't have any of the S Pen's character, but it works surprisingly similarly. You won't get the remote-control Bluetooth features that Samsung added to the Note 9, but many of the classic functions are there: screen-off memos, screen capture, GIF capture, etc.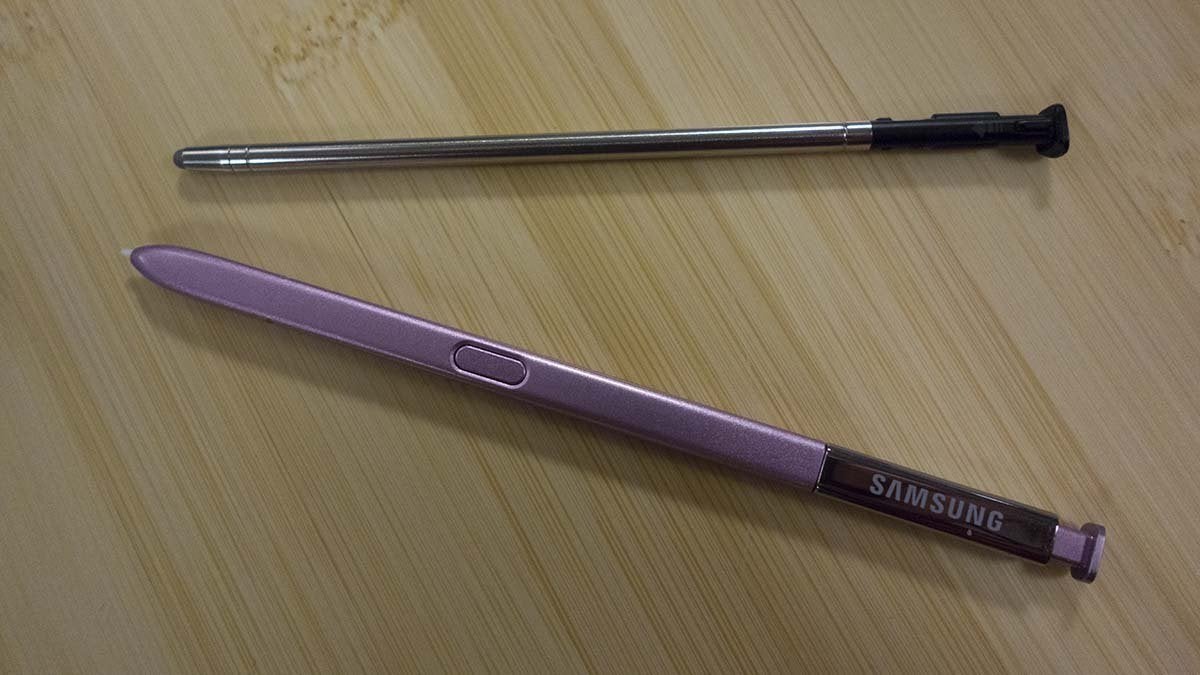 The Stylo 4 even has a similar animated menu when you pull out the stylus, though there's no eject button like there is on the S Pen. To take the pen out, you need to hook your fingernail under the black tab and pull. Putting it back is an even bigger pain, as there's only one way it properly fits, so I did a fair amount of spinning before I found the right angle. If they're not paying attention, I could see someone jamming it into the slot and getting it stuck.
But overall, the stylus on the Stylo 4 works well. The Note 9 Penup artist community will scoff at the lack of precision control and pressure sensitivity, but as a note-taking and navigation tool, the Stylo's stylus was perfectly fine, even fun to use.
A respectable shooter
You don't need to see a bunch of sample images to know that the Stylo 4's camera can't hold a candle to the Note 9's dual-aperture lens. While the megapixels are actually higher on the Stylo than on the Note 9's main lens (13MP versus 12MP), there's no comparing the two phones' ability to take pictures.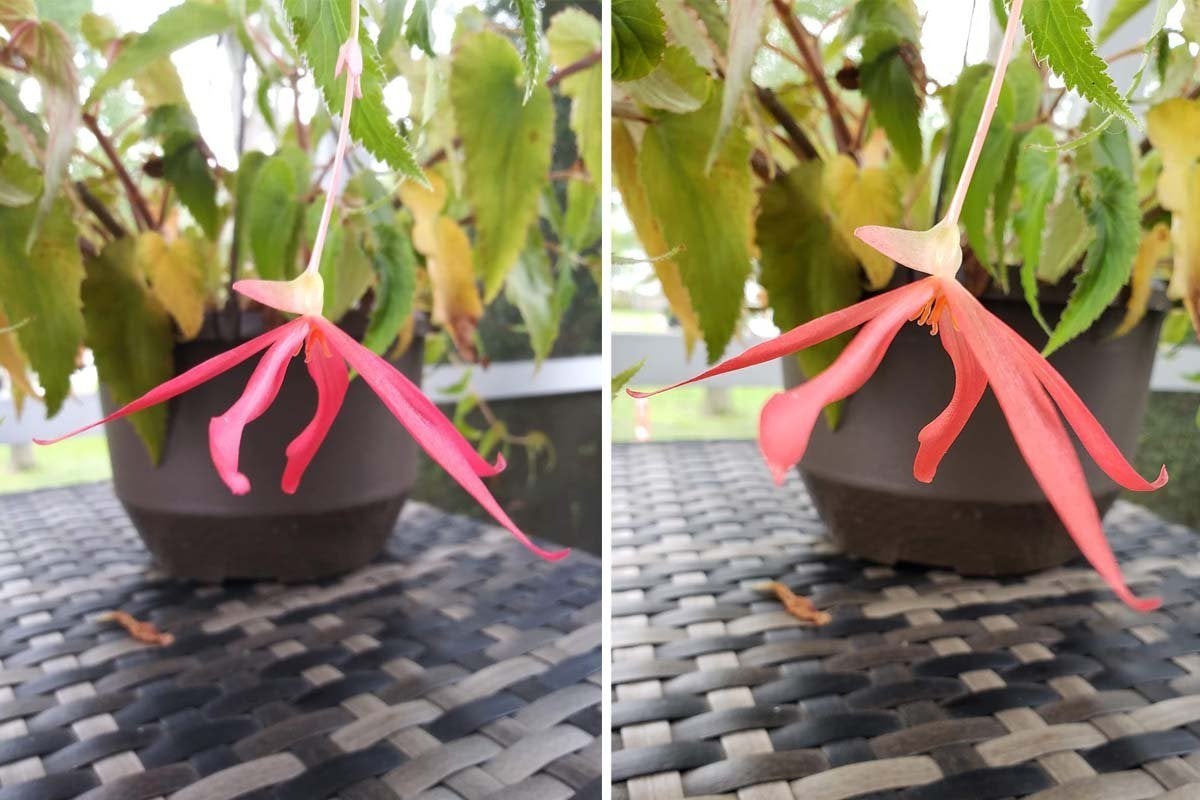 That being said, the Stylo 4's shooting abilities are markedly better than I thought a $250 camera's would be. At a nighttime outdoor concert a good distance from the stage, I was able to capture photos that were good enough for sharing with friends and posting to Twitter. In side-by-side shots you can see the huge gap in image quality, but as an everyday shooter, the Stylo 4 isn't half-bad.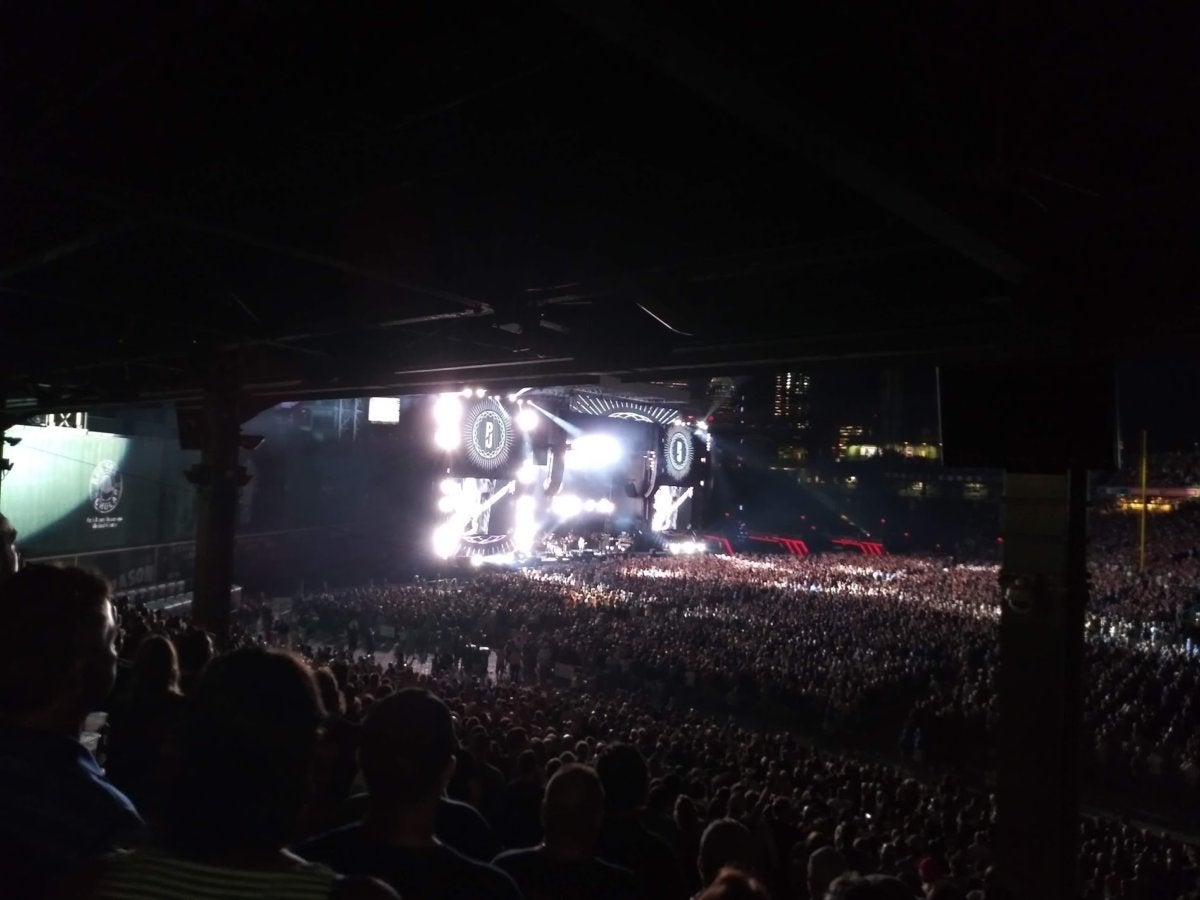 While the camera app isn't as good as the one on LG's premium phones, you do get some fun features. There's portrait mode for the front camera, along with a fun hands-free gesture that lets you snap a pic by clenching and unclenching your fist. You also get Match Shot, which lets you take a photo with the front and rear camera simultaneously, and Grid Shot, which lets you assemble four photos into a collage. There's also a dedicated food mode and Q Lens (LG's versions of Google Lens), all of which make it feel like more than a budget camera.
Should I really consider buying an LG Stylo?
There are basically two types of Android users: Those who argue over specs and want the best phone year after year, and those who just want a phone that looks good, works well, and takes good pictures. People in the latter group often get lured into buying more phone than they need through carrier deals and seductive advertising, but more OEMs should be making and marketing phones like the Stylo 4.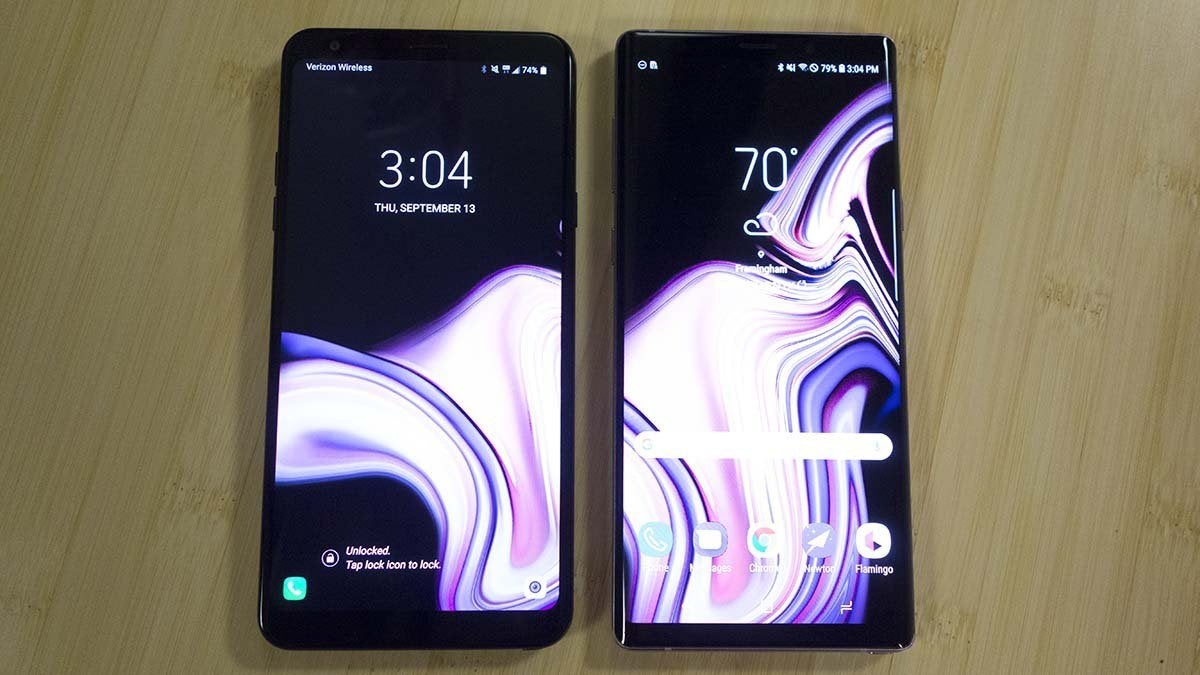 It's not nearly as fast nor as powerful as the thousand-dollar Note 9, but for a phone that Prime members can buy through Amazon for around $200, it certainly wasn't $800 worse. Now, I know I'm probably not going to sway many people who are willing to spend $1,000 on a handset to buy an LG Stylo 4 over the Galaxy Note 9. And, quite frankly, I'm not trying to. The Note 9 is one of the fanciest Android phones you can buy and the LG Stylo 4 is one of the least, and that's all some people will see.
However, if you're tired of spending insane amounts of money on your phone and really want a phone with a stylus, your $250 will be well spent on the Stylo 4. And with all that extra money in your pocket, you can start saving for that new Ferrari.