Though features within upcoming Windows updates come and go during the beta Insider builds, one that many were looking forward to—a Smart Updater feature that would hopefully cut back on awkwardly timed Windows 10 updates—is now in doubt.
Microsoft representatives said Wednesday that they had "nothing to share" regarding the feature, which Microsoft first introduced in Build 17723, in late July. Then, Microsoft promised that the feature would reduce the trauma caused by spontaneous reboots during Windows Update process—especially during times when a user was actively working on the PC.
"We heard you, and to alleviate this pain, if you have an update pending we've updated our reboot logic to use a new system that is more adaptive and proactive," Microsoft said under a heading titled "Improving your update experience." "We trained a predictive model that can accurately predict when the right time to restart the device is."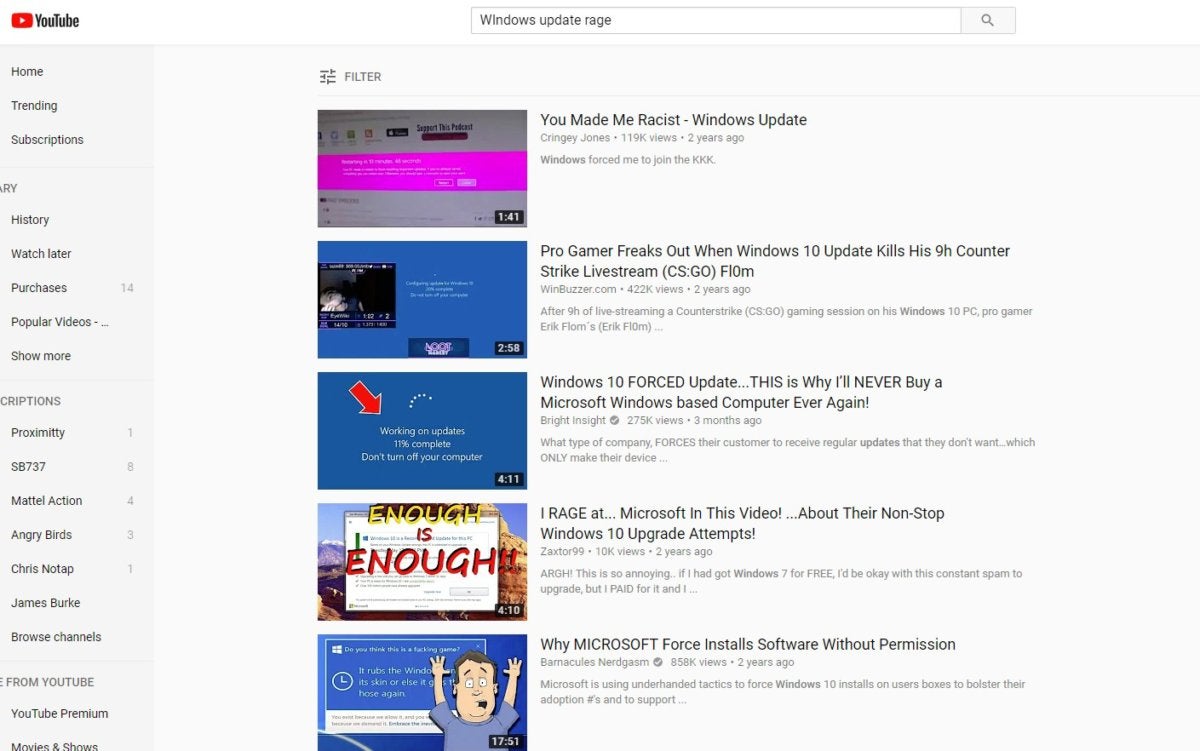 Search YouTube for something like "Windows Update rage," and you can get a sense for the frustration that unexpected Windows updates can cause: interrupting Twitch gaming streams, TV weather forecasts, and more. Part of the reason for the unhappy surprises may be that users haven't properly configured their Active Hours or told Windows how to send them notifications when an update is pending. Nevertheless, the pain surrounding Windows updates is real, and videos documenting it certainly don't contribute any goodwill toward Windows. It's natural, then, that Microsoft would work on smoothing out the upgrade process.
PCWorld is in the process of going through, identifying, and testing the major features of the Windows 10 October 2018 Update now. Most are what we'd call "conveniences," general improvements to Windows that you should encounter every day, as opposed to new features you'll have to choose to enable or launch.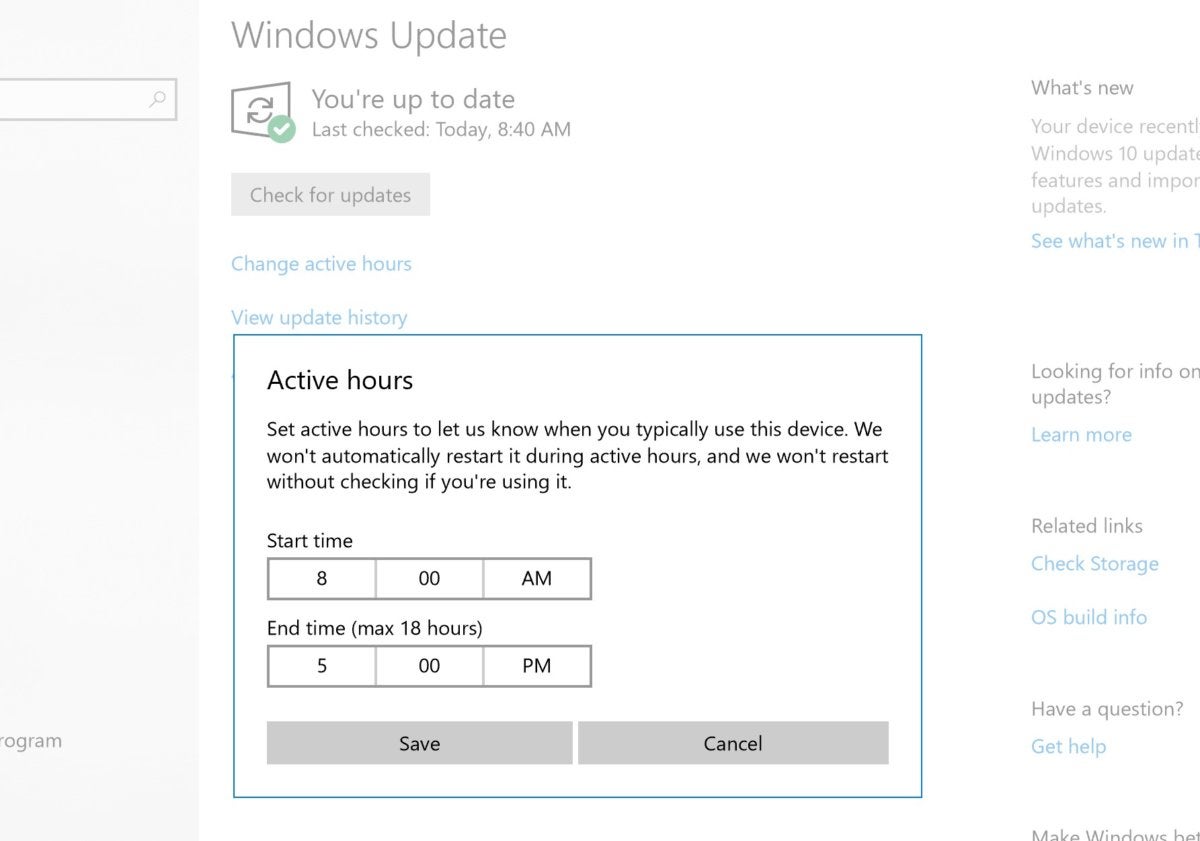 Because everyone encounters Windows updates, we were eager to confirm the presence of the Smart Updater, which—if it worked as advertised—we would consider a small but key update to Windows 10. Finding no mention of a Smart Updater feature or Update AI or anything like that in the Settings menu, however, we reached out to Microsoft. That's when Microsoft provided its "nothing to share" statement.
At this point, it's not clear whether Smart Updater is, in fact, gone. Another key feature, Sets, has been delayed for at least two versions of Windows—but Microsoft has been very clear that it's taking time to improve the feature. We haven't heard any similar messaging out of Redmond about getting this Smart Updater feature right. Unfortunately, though, "we have nothing to share" often means that a company is trying to sweep the issue under the rug.
What this means: In case it isn't clear, we're highly in favor of getting a Smart Updater feature to improve the overall update experience. The only downside, as Microsoft may see it, is that it might ship—but not work as advertised. From our perspective, there are several possible solutions: completely eliminate business hours as potential upgrade times; look at the user's historical usage patterns, and eliminate those times; or splash a big message on the lock screen that an upgrade is imminent. We're still hoping to see an improved Update feature, though. Fingers crossed on this one.