At a Glance
Expert's Rating
Pros
Ability to switch between ribbon and classic-style menus
Special touchscreen mode increases size and spacing of icons
Excellent compatibility with lots of Office formats
Cons
No integrated cloud support
Our Verdict
FreeOffice 2018 is an excellent and versatile Office alternative.
FreeOffice is the no-cost version of SoftMaker Office, a full-featured Office alternative to Microsoft Office. It included its own takes on Microsoft's trio of productivity apps: TextMaker (Word), PlanMaker (Excel), and Presentations (PowerPoint). FreeOffice includes many of the features of the paid product, but omits some key ones you can only get by upgrading to SoftMaker's Office program, which starts at $39.95 per year. It's available for Windows, Mac, and Linux. An Android tablet version is available for $20.
This review is part of our roundup of best Microsoft Office alternatives. Go there for details on competing products and buying advice.
Hands on
FreeOffice 2018 ports over several improvements made to the commercial version. Most evident is a completely revised interface. The previous version employed a static-menu that was likely welcomed by devotees of pre-ribbon versions of Microsoft Word, but felt too old-school to other users. Now FreeOffice includes modern ribbons as well as the classic menus and toolbars and lets you easily switch between them.
In ribbon mode, the most commonly used features are available in the respective toolbars, but more advanced features are easily accessible by pressing a tiny triangle at the bottom of the various command groups. For instance, pressing the triangle on the Paragraph group will open a box containing all the paragraph formatting settings.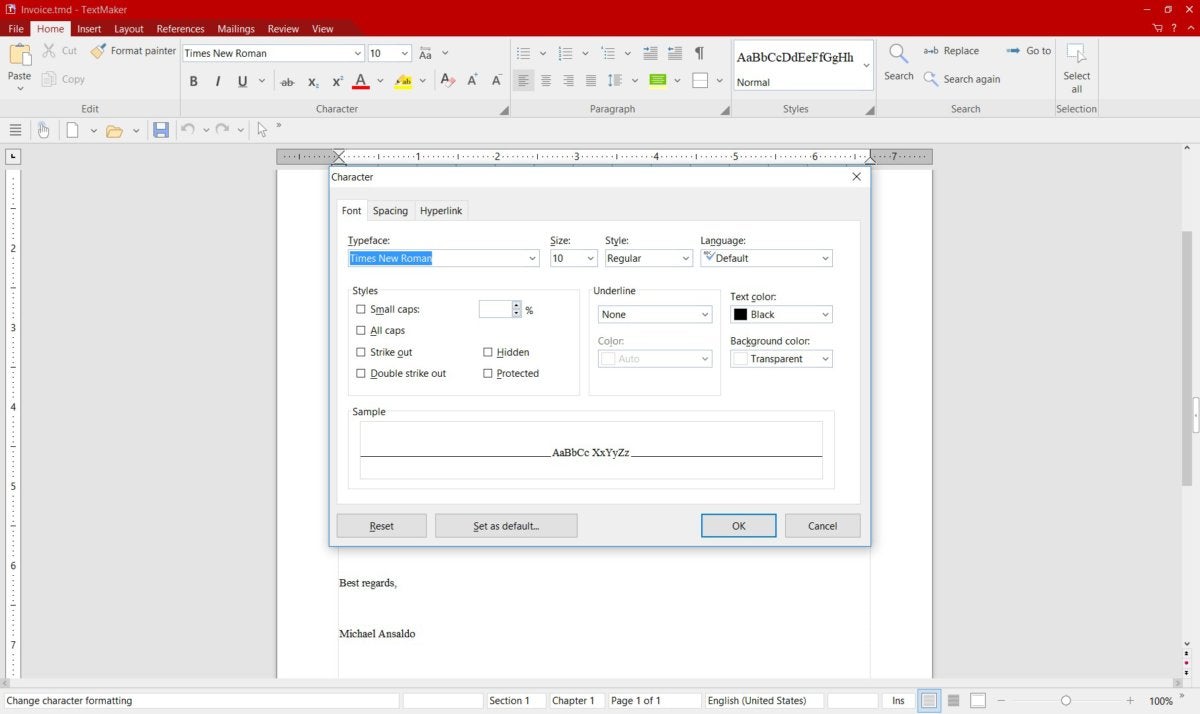 The ribbon also includes a Quick Access toolbar that keeps critical commands front and center at all times. By default, it includes file operations like New, Open, and Save; Undo and Redo buttons; and a three-stripe menu button that contains all the menu entries from the classic user interface. You can customize the Quick Access toolbar to include the functions you use most often.
The new interface has also been optimized for touchscreen computers. Switching to touch mode increases the size of the icons and the space between them for easier touch input. You can activate touch mode in both the ribbon and classic-menu interfaces.
Each of the apps has received some new features. TextMaker now includes native support for DOCX, XLSX, and PPTX formats, meaning you can now share these files with Microsoft Office users without any conversion. You can open documents in their own tabs by dragging them from the program window, much as you would in a web browser. In PlanMaker, you can now define a range of cells as a table and set the size of worksheet tabs. Presentations adds a Master Page feature that lets you build a basic slide structure, changes to which are automatically reflected in all subordinate layouts.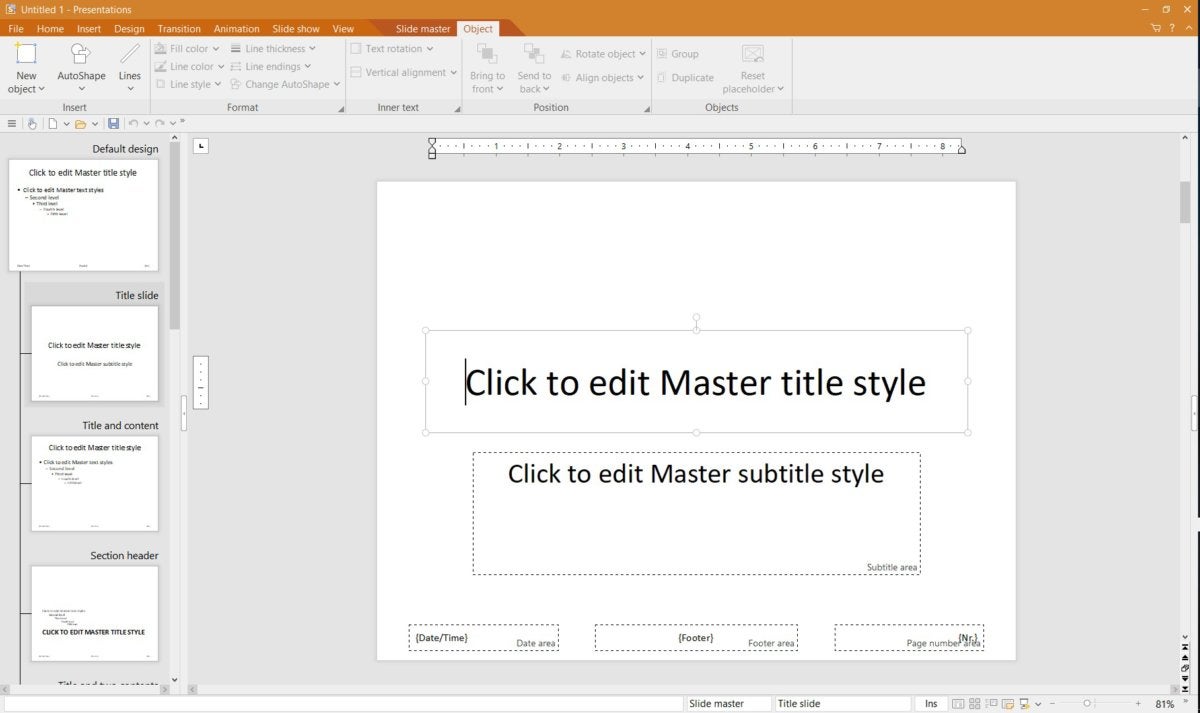 Standout features
Ability to switch between ribbon and classic-style menus
Touchscreen mode
Excellent compatibility with lots of Office formats
Tabbed documents (TextMaker)
Master document concept for consistent slide design (Presentations)
Missing features
FreeOffice 2018 is best for
FreeOffice 2018 is an excellent Office alternative that makes it easy to create and work with files compatible with Microsoft's core productivity apps. With its ability to toggle between classic and modern interfaces, it should satisfy anyone who is looking for a hardy Office-style suite without having to fork out for the real McCoy.