At a Glance
Expert's Rating
Pros
Winter is beautiful, and a unique challenge even for seasoned Forza drivers
Very little structure, lets you focus on whatever you enjoy most
A promised "Route Creator" mode in the near future
Cons
Visually less interesting than Forza Horizon 3's Australia
Spring/Summer/Autumn don't really feel that different
Lack of structure could annoy some players (or bore them)
Our Verdict
The Forza Horizon festival stays pretty much the same as always, but changing seasons and a richer multiplayer experience inject some freshness into the formula.
Best Prices Today: Forza Horizon 4
"I see a festival that never ends, where you can be whatever you want to be. It's not your dream holiday anymore. It's your dream life." Those lofty words are your introduction to Forza Horizon 4, and then you're barreling down the road at 180 miles per hour, soundtrack thumping in your ears.
It's an appropriate intro for a series that's become as much about a lifestyle as anything else. If Forza Motorsport represents love for car racing—tuning the vehicle, nailing a tight sequence of turns, pushing your driving to its limits—Forza Horizon's about a love of cars period. In an era where the automobile feels increasingly endangered (or even for many irrelevant) it's Forza Horizon 4 that clings to the fantasy of driving a sports car down a sun-dappled road.
This time you do so in the UK, and you can do it with a lot of friends if you choose—but none of that really matters. It's either your dream life or it isn't, and chances are you already know the answer.
A car for all seasons
Anyway, the United Kingdom. I'll admit, it feels a bit like a step down from Forza Horizon 3's Australia. So much of Forza Horizon is spent driving aimlessly around admiring environments, and Horizon 3's Australia had natural beauty around every corner. There were beaches, rainforests, cities, and of course the red dirt of the Outback, all spotted with iconic landmarks like the Twelve Apostles.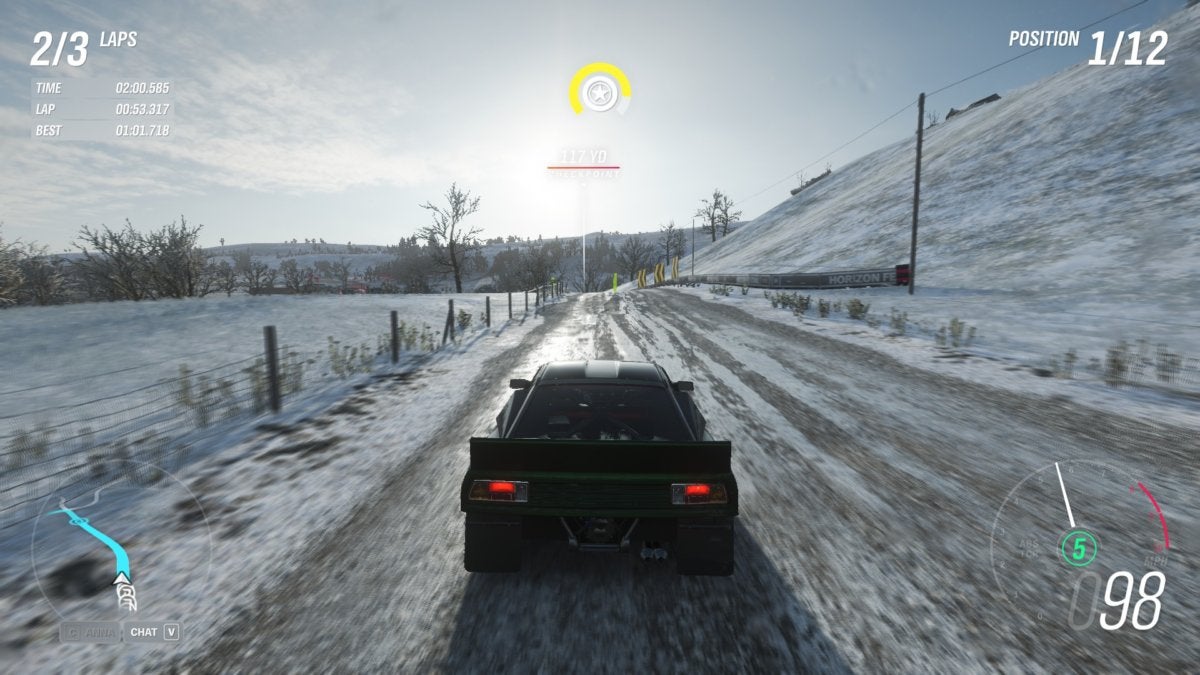 It's not that the United Kingdom is ugly, especially not here. Forza Horizon 4 does a great job squishing together interesting elements, from the twisting streets of Edinburgh to ancient old-growth forests. But it's not as immediately eye-catching as Horizon 3, and at the worst of times feels like little more than a retread of Horizon 2's Italy and France. The cottages are slate-roofed this time instead of terracotta-tiled, but there's a familiarity to the rolling hills and picturesque farmlands.
Or at least, that's how it feels during the summertime. For the first time, Horizon 4 introduces seasons to the festival.
We got a taste of this at E3, with the game running quickly through a montage of autumn, winter, spring, and ending with a sprint to the Horizon Festival center in summer. Turns out that's actually the introduction to Forza Horizon 4 proper, so you'll go through the same set of showcases.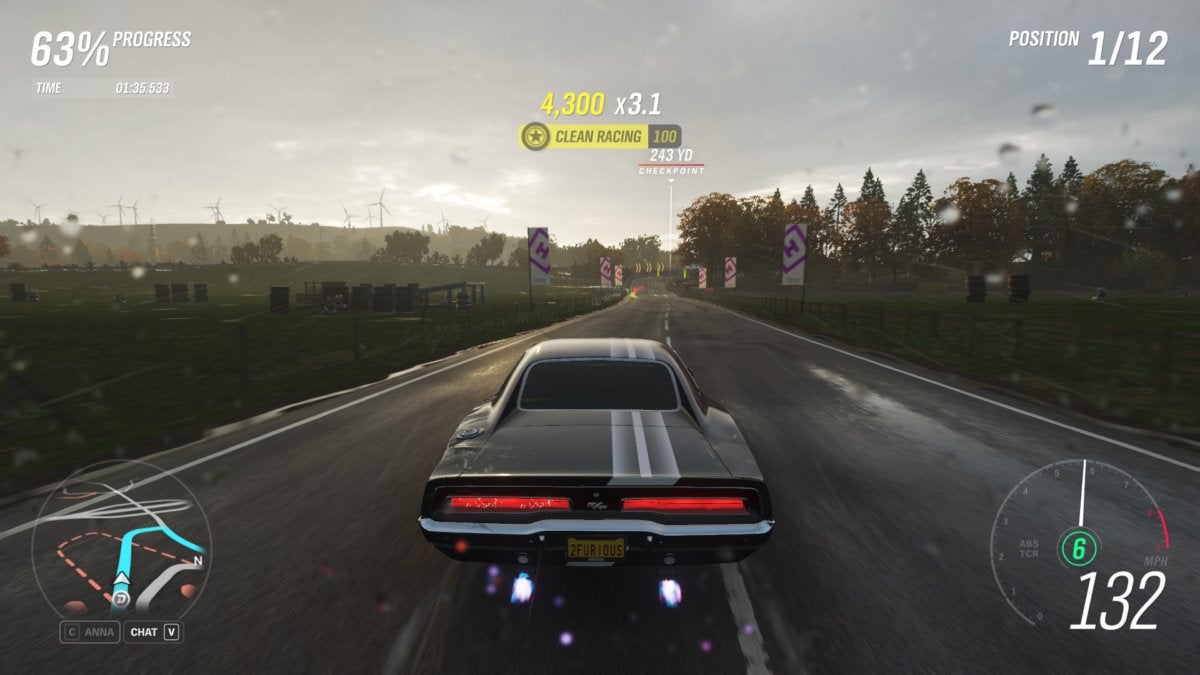 From there, you'll go through all four seasons again—this time slower. Starting out in summer, your goal is to qualify for each successive season of the Horizon Festival by earning "Influence," same as the previous games. You earn big chunks of Influence for races, and a smaller but steady stream of points for roaming around, jumping off cliffs, drifting, et cetera.
Let me say this: Forza Horizon 4 does not care what you do. The series has become steadily less structured over time, and Horizon 4 is the least structured of all. Each season you have a single showcase event to complete—one of those tentpole races where you compete against a jet airplane or whatever—but otherwise it's up to you to make your own fun. Enjoy street racing? Do that. Enjoy offroad racing? Sure, that's available too. Enjoy offroad racing in a street racing vehicle? Seriously, Horizon 4 does not care.
And it only gets less constrained as you play. Summer gives way to autumn, then winter, then spring—but when you wrap back around to summer, that's it. Horizon 4 basically goes "Okay cool, here are two final showcases and then we're done." Five showcases total, four seasons, and then that's the end of the guided content. From that point on you're free to just drive around aimlessly, or finish up the different racing events, or focus on smashing Fast Travel boards, or…whatever.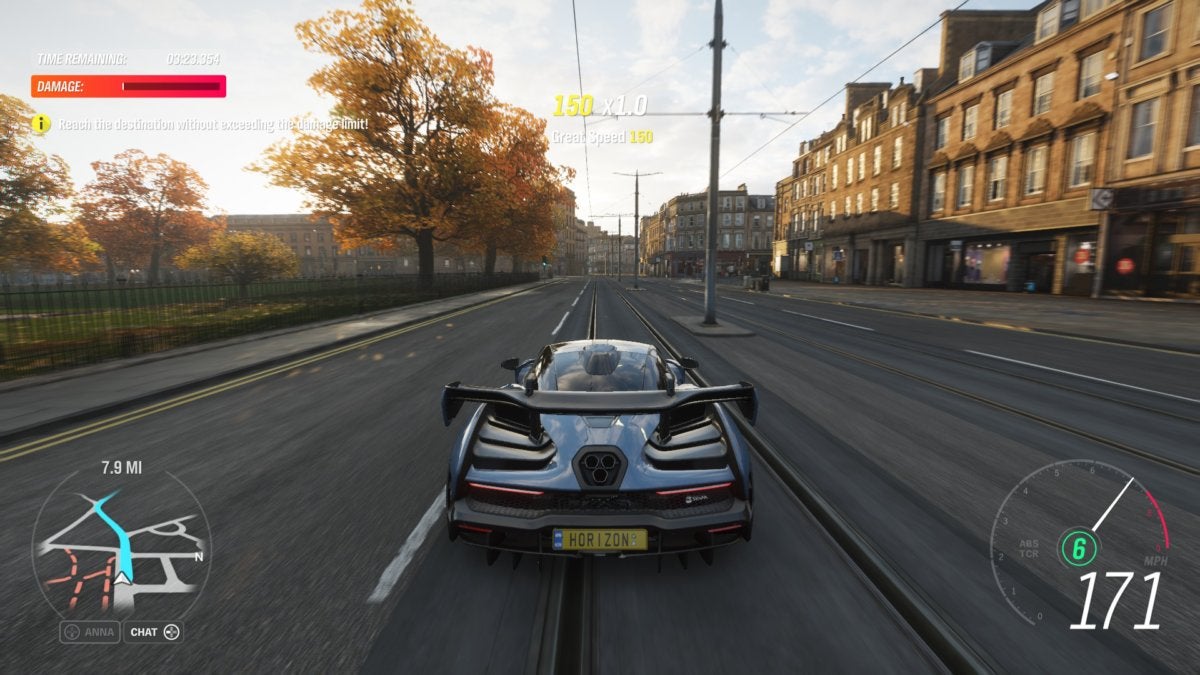 I particularly enjoyed the new Horizon Stories, short mini-campaigns that take the place of the old Bucket List. One set casts you as a stunt driver in an action movie. Another puts you in iconic cars from old racing games, like the Ferrari Testarossa from Outrun. But these are just a few of the many options on the table.
It's intimidating at first, and then freeing. There's no onus to do the stuff you don't like, and no real "end" to the game. And that's even more true now, because the bespoke races are just the beginning in Horizon 4.
Once you wrap around all four seasons, the entire progression changes. From that point on, seasons only advance once per week—in real-time. Forgive me, I actually erred in the video we made. I thought it was a week in-game since there's a day/night cycle, but no. Every Thursday in the real world, the seasons change. At release, the season will be summer. On Thursday, October 4 it will change to autumn. October 11, it'll be winter, and so on.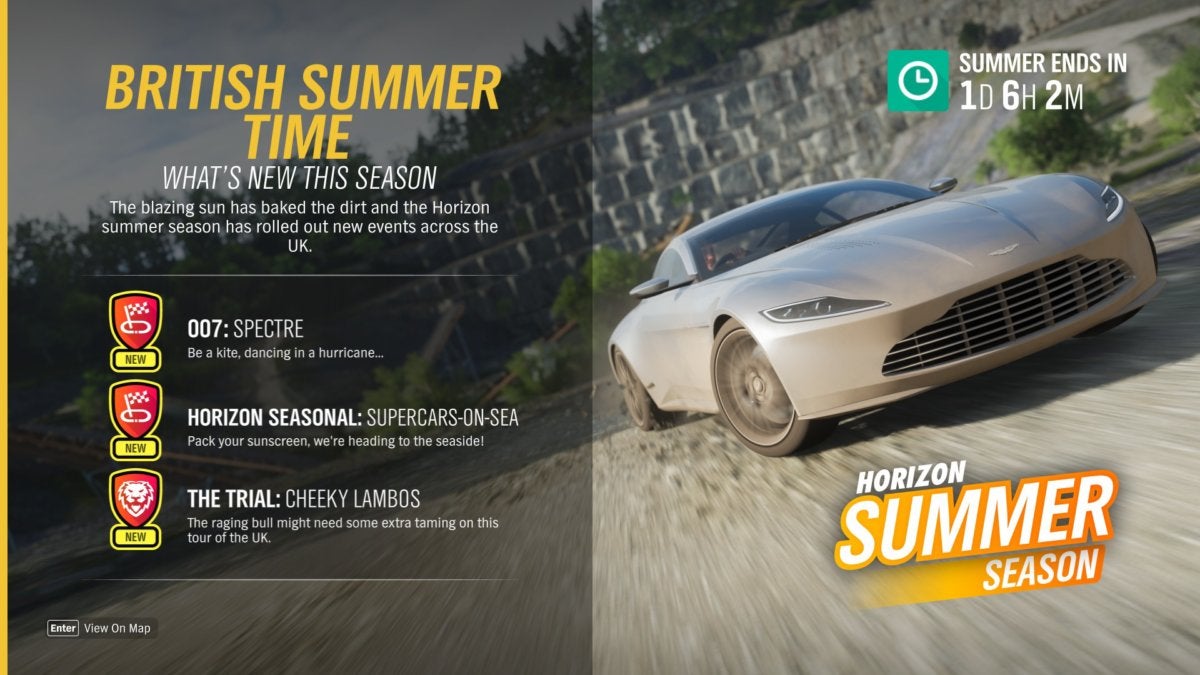 Winter's the only noteworthy change, in my opinion. The others are more a palette-swap, with fallen leaves or ultra-green grass delineating the passage of time. Snowy roads and frozen lakes make winter a unique challenge, and I'm itching to get back to it.
Although mechanically similar, each season brings with it a bevy of unique content. There's at least one barn find locked to each season, plus a bunch of seasonal championships to compete in. Assuming these continue to rotate in and out, it could keep Forza Horizon 4 fresh for months to come. It seems much more a games-as-a-service experience than its predecessors.
And it wasn't in our review build, but developer Playground's promised a "Route Creator" for shortly after release, allowing players to create their own races. I can't speak to how that'll go—I expect a lot of races with vaguely penis-shaped routes. It's smart though, keeping players racing without Playground churning out more and more events, and an obvious next step after Horizon 3's freeform "Blueprint" mode (which let you change the cars in an event but not the route).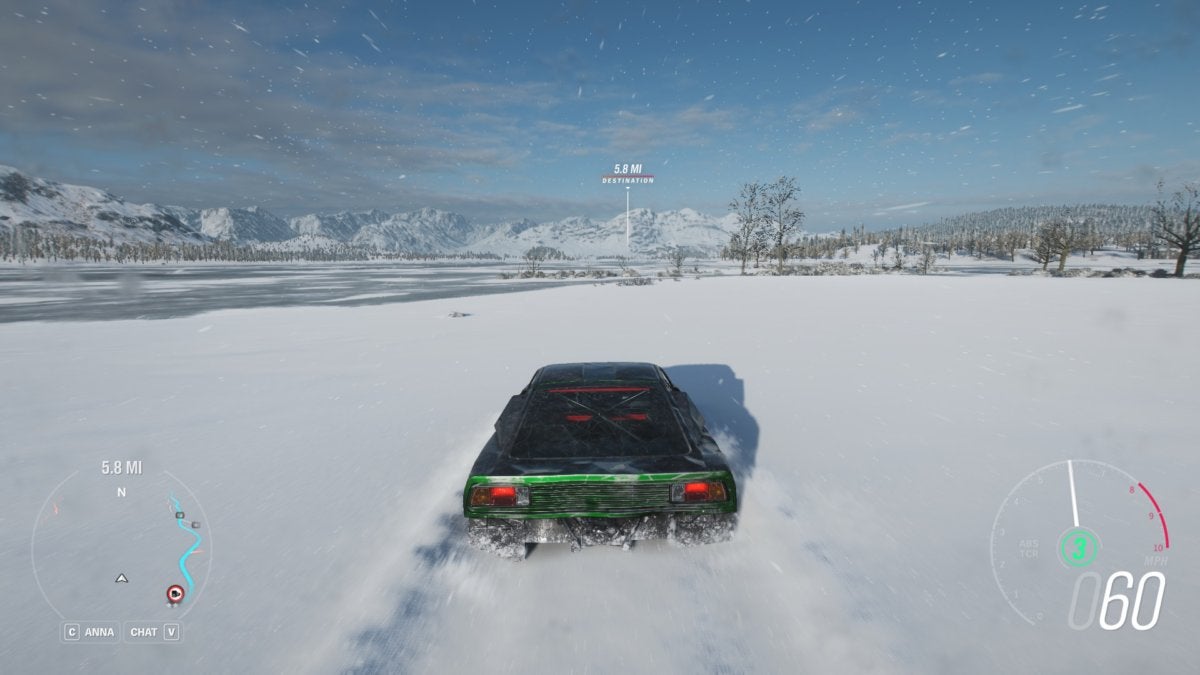 Multiplayer's what won me over in Forza Horizon 4 though. Surprising, as it was a feature I didn't care about at all in Horizon 3 and thought I'd feel similar disdain for here. The so-called "Horizon World" is so seamless though, on a par with The Crew for creating a group driving experience—except Forza Horizon is also a better driving game.
Servers this time host up to 72 people at once, though those are broken up into 12-person instances. Because there are so many on a server though, there's a much better chance of people actually being around. It helps make the UK feel a lot less sterile and empty than even the multiplayer free-roam found in Horizon 3.
The communal sense is also improved by "Forzathon Live" events. You'll be driving around and a notification will pop up at the top of the screen saying that Forzathon is starting soon. Head to the spot indicated and you'll find a dozen other cars doing donuts or whatever. Then when the event starts, your goal is to score enough points together to advance to the next round. Round One might be a drift zone for instance, and the server needs to rack up a certain number of points to move forward.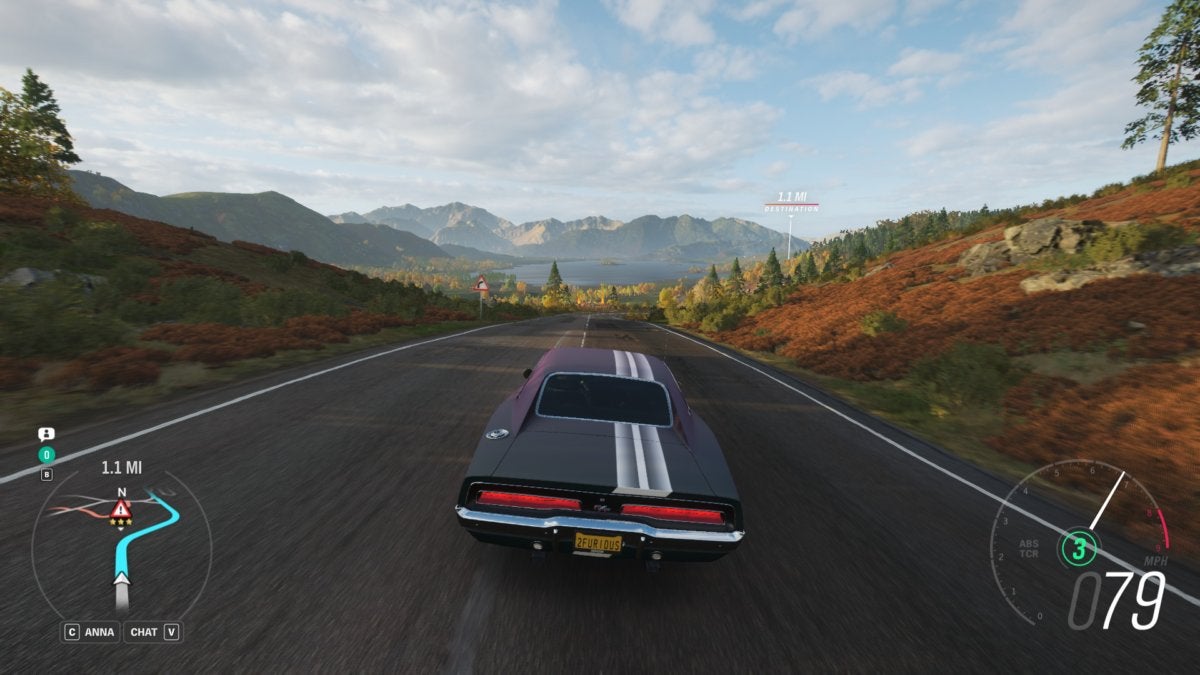 It's fun, seeing everyone in their tricked-out cars, semi-synchronized in their movements. If we're being fair, it's a lot of the same ideas The Crew and Need for Speed played around with but never quite executed on. Horizon 4's the first multiplayer-centric racing game I've played that nails both the social aspects and the core driving, so it wins the accolades.
My only real complaint: It knows your name. The explanation is banal: Forza Horizon 4 checks the name on your Xbox Live profile when you first sign in, then matches it to a database of voiced names. Sure. But wow, it's very disconcerting to launch a game and have it say "Hey Hayden" as soon as you jump in.
It's probably even more disconcerting if your name isn't Hayden.
A note on microtransactions
I just want to take a brief moment here to talk microtransactions, or the lack thereof. Given the controversy around Forza Motorsport 7's loot boxes last year, it seems important to discuss.
In short: Forza Horizon 4 is very generous with its prizes. Loot boxes are gone, "Wheel Spins" are back, and you get the latter for just about everything in the game. Every time your driver rank goes up? Wheel spin. Win certain races? Wheel spin. Buy one of the in-game houses? Probably a handful of wheel spins.
These dole out a combination of money, clothing, and cars. Yes, you can dress up your character now, and that's one of the ways Horizon 4 pads out its prizes. Even so, after six or so hours I had a garage containing almost 30 cars, all awarded to me through Wheel Spins. And at this point? I'm closing on 100 different vehicles. I don't think Horizon 4 is squeezing people for cash, though we'll keep an eye out for any complaints post-release.
Bottom line
"More Forza Horizon" is the key though. Seasons make great eye-candy and social hooks should provide longevity, but this is the same Horizon Festival you've attended since 2012, only packed up and moved to the UK. Playground's done a bit to freshen up the formula here, more than in Horizon 3 at least, but it's fundamentally the same game. It's either your dream life, this racing-slash-music-themed-monument-to-excess, or it isn't.
Me? I live here now.
Best Prices Today: Forza Horizon 4