If you've been using Microsoft Outlook's mobile apps to straddle both your company and personal email accounts, be aware: at Microsoft Ignite, Microsoft announced changes that will help lock down Outlook Mobile as an enterprise-first solution.
Though nominally designed as a corporate email client, Outlook's simple interface and relatively lax attitude to the accounts it's connected to has made Outlook a good choice as a personal email app. Microsoft's improving it, adding features normally associated with desktop Outlook, like shared calendars and (finally!) business-card scanning. But there may be a cost: Admins are gaining the right to lock out personal accounts, and have greater controls over who may receive sensitive information via email.
If you use Outlook Mobile for iOS or Android, here's what you need to know:
Corporate account restrictions: Microsoft is rolling out the ability to restrict what accounts you can add to the app. Depending upon how serious your company's administrator is about such things, this may mean that your personal Outlook.com or Gmail account may be banned from Outlook Mobile. It's not clear what will happen if you already have a personal account connected, or if you'll be able to install a second Outlook Mobile app that you can configure to a personal account. (We've asked Microsoft, and we'll update this post if we hear back.)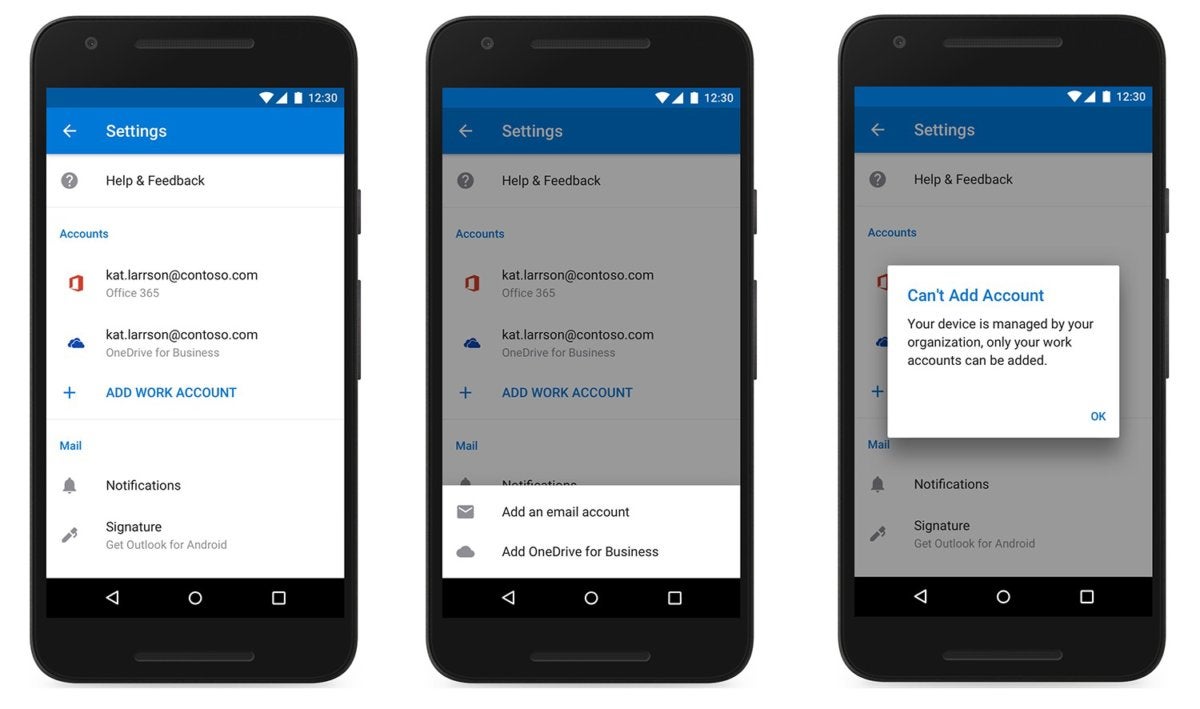 "Company confidential" labels, and more: What Microsoft calls Microsoft Information Protection means that you or a coworker will be able to "stamp" an email with labels such as "General" or "Company Confidential." The latter will enforce restrictions on who you can send the email to, so that confidential information isn't sent outside the company.
Admin-specified options: Can you sync contacts to a corporate server? Log in using a fingerprint reader or TouchID? Do you like Focused Inbox? If you work in a company, these options may become the decision of your admin, not you.
In addition to the restrictions above, though, Microsoft is adding some new features that you'll probably appreciate.
Business card scanning via Office Lens: Microsoft's always struggled with implementing basic scans of a business card, and importing them into the Outlook mobile app. (Companies like Samsung, meanwhile, have included that capability in some Galaxy phones, and Adobe Scan has too.) Microsoft's finally figured it out: You'll be able to snap a picture of the card, and Outlook Mobile users on Android (sorry, iPhone users) will be able to import it as an Outlook contact. This feature will arrive in the "coming months."
"Favorite" notifications: Wouldn't you like to be notified when your boss sends you an email, but not someone on the other side of the building whom you contact a few times a year? You'll be able to set notifications to prioritize chosen "Favorites" in your pop-up notifications.
Calendar sharing: Many organizations include informal calendars that can include company events, which workers are out of the office, which conference rooms are booked, a team's roadmap planning sessions, and more. Commercial customers of Office 365 will see this new feature today, Microsoft promised.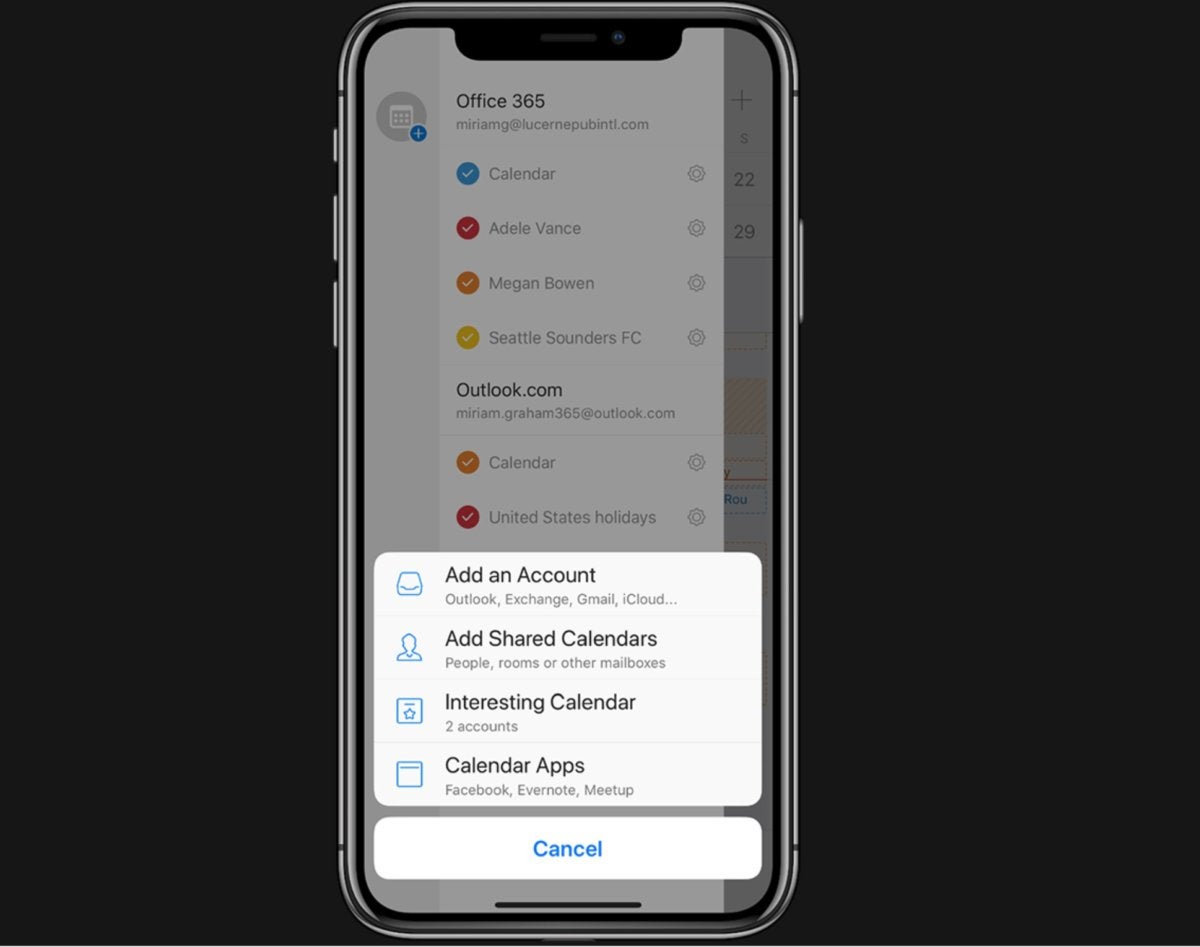 Calendar search: Microsoft has promised this feature before. Search already covers contacts, files, deliveries, and reservations (like flights), and will add calendar events in the coming months.
Teams connections: Microsoft continues to push Teams, and online Teams meetings will become part of calendar events in 2019.
Worried that your personal email may be quashed by your company, and you'd like an alternative? Check our list of the best email apps for your phone.