Alienware's beefy gaming laptops have never been known to be thin, but that's about to change. The new Alienware m15 introduced Thursday is a whopping 17 percent thinner and 30 percent smaller than the current 15-inch Alienware laptop.
Pricing of the new Alienware m15 wasn't immediately available, but it's likely to be in the same range as its thicker relative's going rate. Much will depend on what's inside when it goes on sale October 25.
Why this matters: Gaming laptops are the last bastion of hulking, fire-breathing, theoretically portable PCs. But thin is in, even with gamers, and new generations of CPU and GPU have made slimmer performance laptops possible. Alienware's m15 is just the latest to get the Biggest Loser makeover, while maintaining a decent amount of gaming cred.
The slimmer, trimmer Alienware m15
Size is the first difference you'll notice with the Alienware m15. While the current Alienware 15 R4 is about 15.3 x 12 x 1 inches, the new Alienware m15 is 14.3 x 10.8 x 0.8 inches—significantly trimmer all around.
Once you pick it up, the weight difference will hit you like a brick. The current Alienware 15 R4 weighs in at about 7.7 pounds, while the new Alienware m15 cuts the weight down to 4.76 pounds. (This standard clay brickRemove non-product link from Home Depot weighs 5 pounds.) What's crazier is that the current Alienware 13, with a 13.3-inch screen, actually weighs more than the new m15, with its 15.6-inch screen.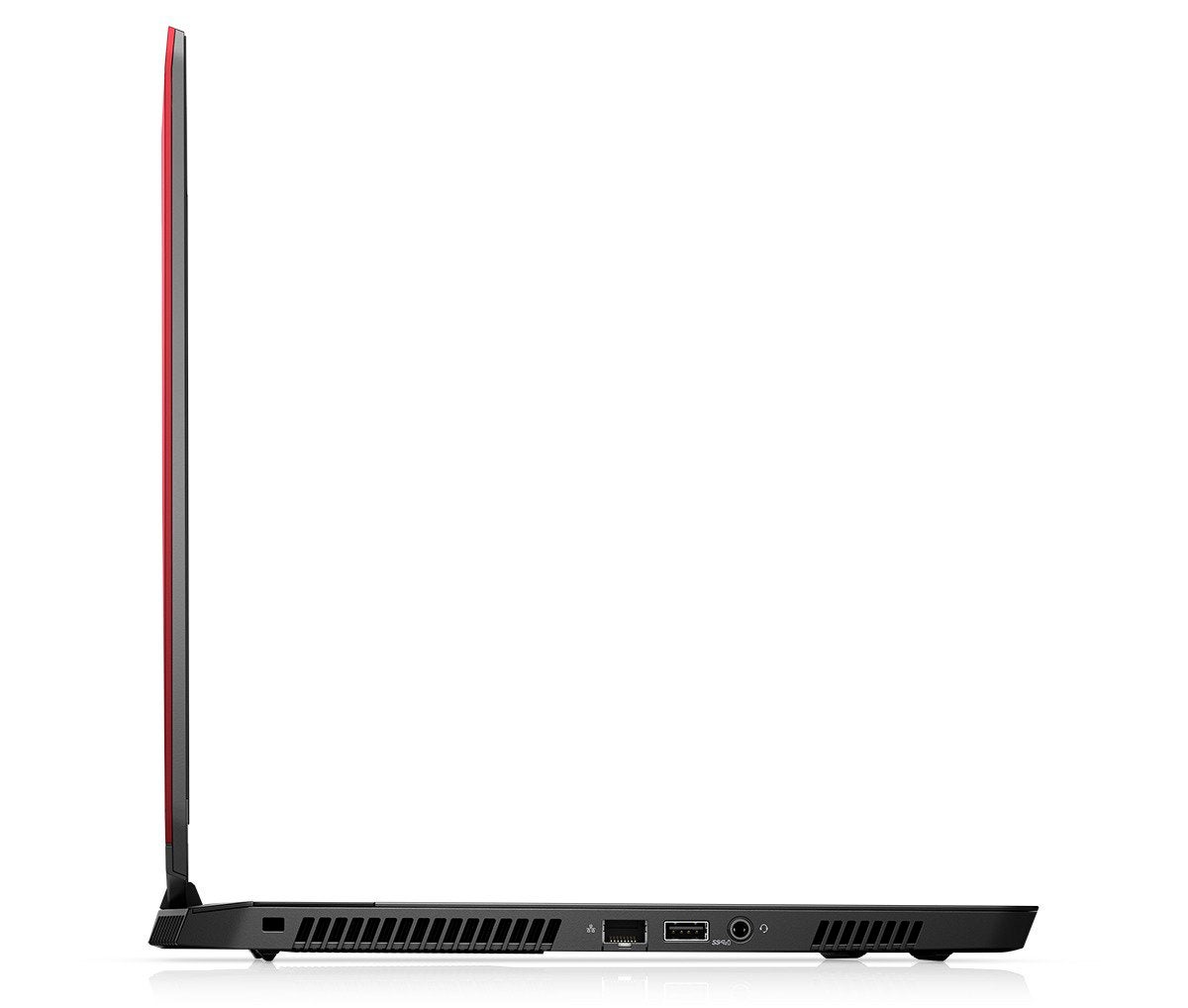 The cost of less weight
Let's remember, though, that much of the bulk in the Alienware 15 R4 also helps to handle the heat. While the current Alienware 15 R4 can be outfitted with Intel's 8th-gen Core i9 and a Nvidia's GeForce GTX 1080 Max-Q, the m15 has to dial it back a little.
The fastest CPU available in the Alienware m15 is Intel's 8th-gen, 6-core Core i7-8750H. The only graphics options are Nvidia's GeForce GTX 1070 Max-Q or a GeForce GTX 1060.
Ports
For ports, Alienware includes three USB Type A (5Gbps) ports, an HDMI 2.0 port, miniDisplay Port 1.3, Noble Lock Port, Thunderbolt 3, charging port, Gigabit ethernet, and Alienware's Amplifier port.
Those last two are noteworthy. The Killer Networks (using Intel hardware) Gigabit ethernet is especially welcome. Super-thin 15-inch gaming laptops from competitors MSI, Asus and Razer have all dropped Gigabit ethernet.
The proprietary Alienware Amplifier port is likely to be greeted with less joy. The Alienware Amplifier (read about it here) was the first successful external graphics cabinet to catch on. While many screamed about its proprietary interface, that's what it took to make it work nearly four years ago.
Thunderbolt 3 external graphics has only really worked for about the last 18 months. Alienware said its laptops should work fine with either Thunderbolt 3 external graphics or with the Amplifier. The Amplifier actually still has the advantage in supporting more drivers on launch, and it's also pretty affordable (we found it for $159 on AmazonRemove non-product link.)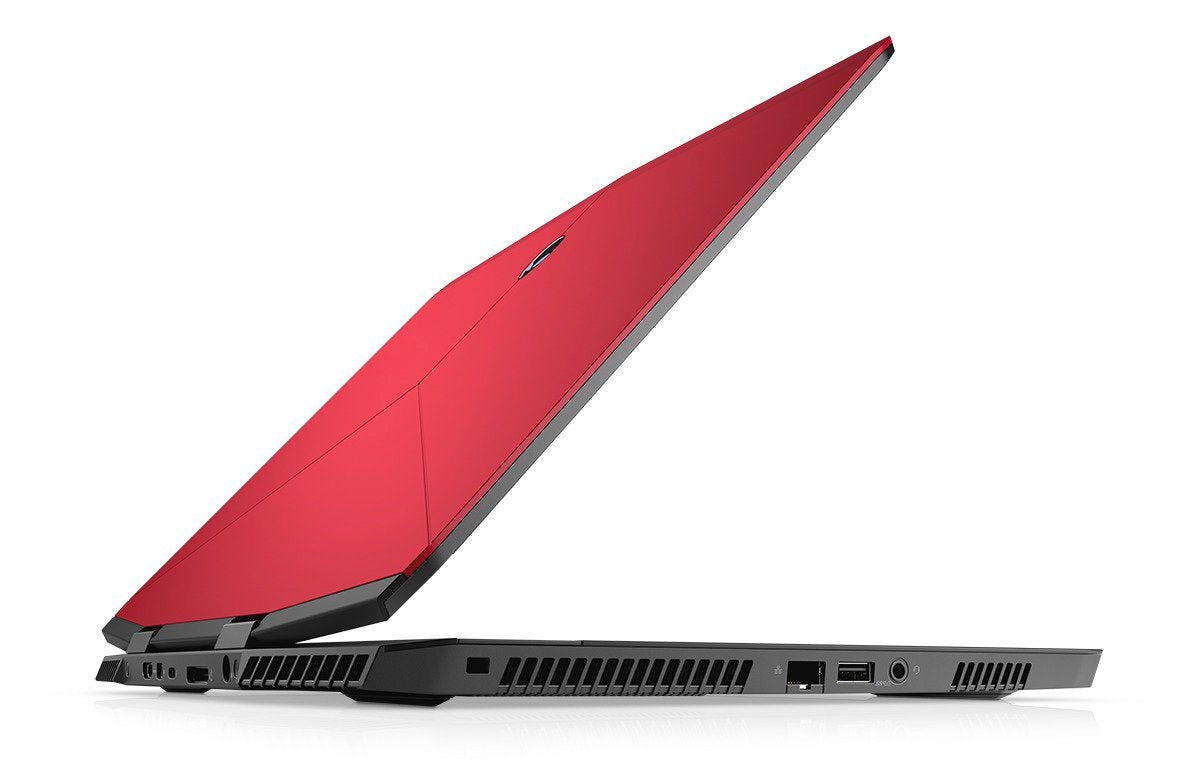 Storage
Storage options don't change much in the new Alienware m15 compared to its thicker 15 R4 cousin, but it differs from the competition. While Asus, MSI, Gigabyte, and Razer have all shifted exclusively to M.2 options (either one or two slots), the new Alienware m15 jams in a 2.5-inch drive bay and an M.2 slot.
Display
The display marks a bigger difference in the Alienware m15 compared to the 15 R4. While the thicker 15 R4 offers everything from 1080p to 4K, with and without G-Sync support, the new m15 is limited to 1080p/60Hz, 1080p/144Hz, and 3840×2160/60Hz. None offer G-sync support.
RIP, RGB
The most missed feature on the m15 compared to the 15 R4 may be the RGB strips along the top and the RGB back-lit trackpad. In the Alienware m15, RGB is strictly limited to six different zones on the keyboard.
Correction: Alienware officials now say the red version of the Alienware m15 will be available in the US as well.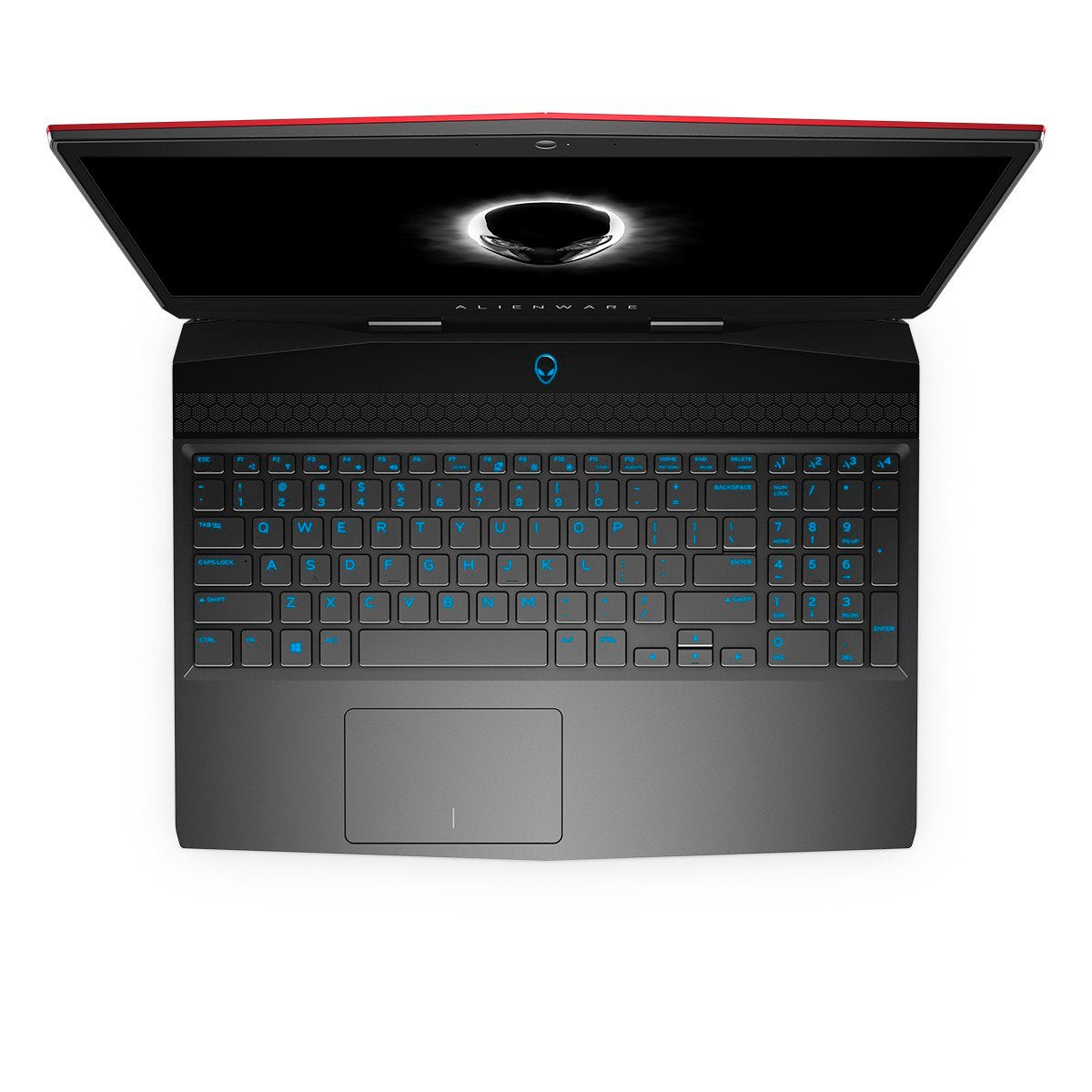 One of founding fathers of hardcore tech reporting, Gordon has been covering PCs and components since 1998.