The Google Pixel Slate isn't the first Chrome tablet, but it's setting new standards for what a Chrome tablet can be. Announced Tuesday at Google's Made By Google Launch event in New York, the Pixel Slate "isn't a laptop trying to be a tablet," said Google's Trond Wuellner, "or a tablet that's really a phone pretending to be a computer."
The Pixel Slate shows how Google's trying to evolve Chrome OS from its original desktop aspirations. The Pixel Slate brings together touch, pen, and voice input in a compact, versatile form factor. The Pixel Slate also looks as gorgeous as an Apple iPad or a Samsung Galaxy Tab S.
We've highlighted below the important specs and most intriguing new features that we know so far. We'll update this piece as we learn more about the Pixel Slate.
Pixel Slate price and release date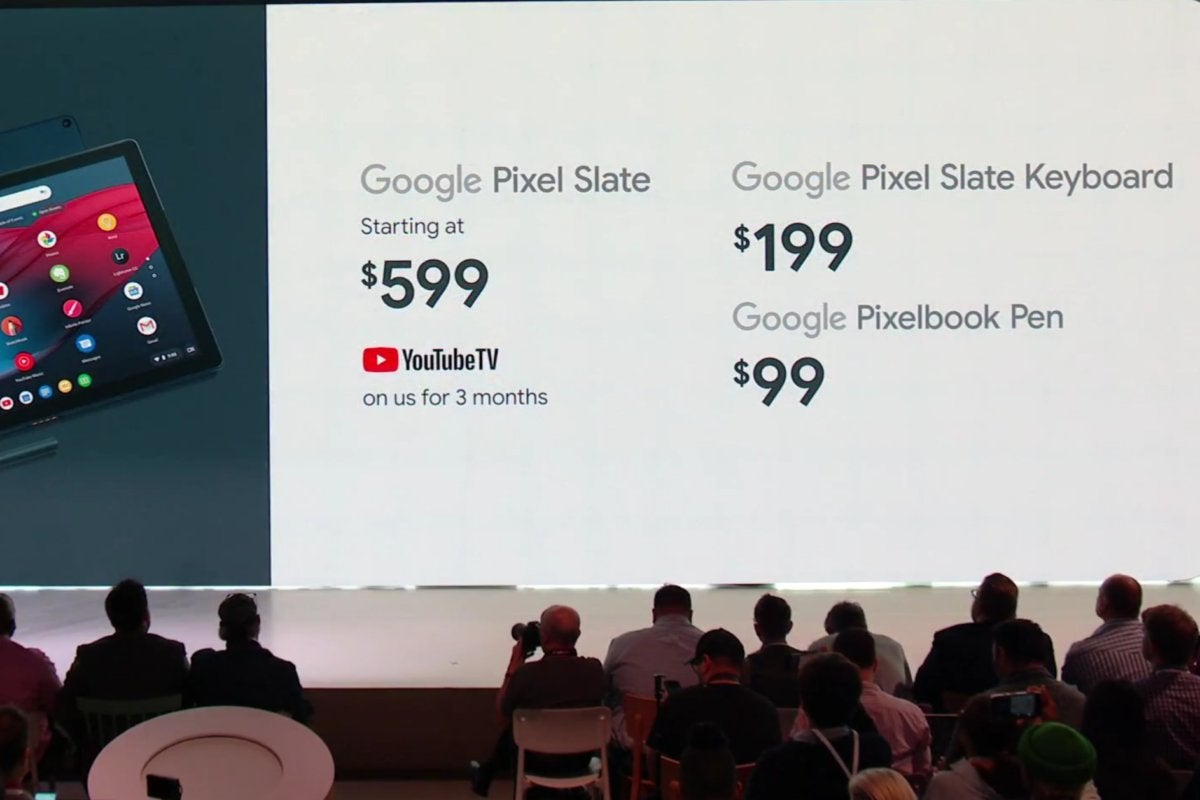 The Pixel Slate will be available "later this year," according to Google, shipping first to the United States, Canada, and the United Kingdom.
The starting price for the Pixel Slate will be $599, and its purchase will include three free months of YouTube TV. The feature options vary widely, and the most expensive Pixel Slate will start at $1,599. You can join the waitlist at Google's Pixel Slate product page.
There will be two optional accessories for the Pixel Slate. The Pixel Slate Keyboard (more on that below) will cost $199, and has a waitlist you can join on its product page. The Pixelbook Pen, which was introduced last year with the Pixelbook, is already available in the new midnight blue color to match the Pixel Slate (as well as its original silver color) and costs $99 from GoogleRemove non-product link.
Pixel Slate specs
CPU: Intel Celeron, or Core m3, i5, or i7
Memory: 4GB, 8GB, or 16GB
Weight: 1.6 pounds (tablet only)
Dimensions: 11.45 x 7.95 x 0.27 inches
Battery: The 48Wh battery is rated to last up to 12 hours. In addition, it can fast-charge to get up to two hours of use from 15 minutes of charging.
Pixel Slate design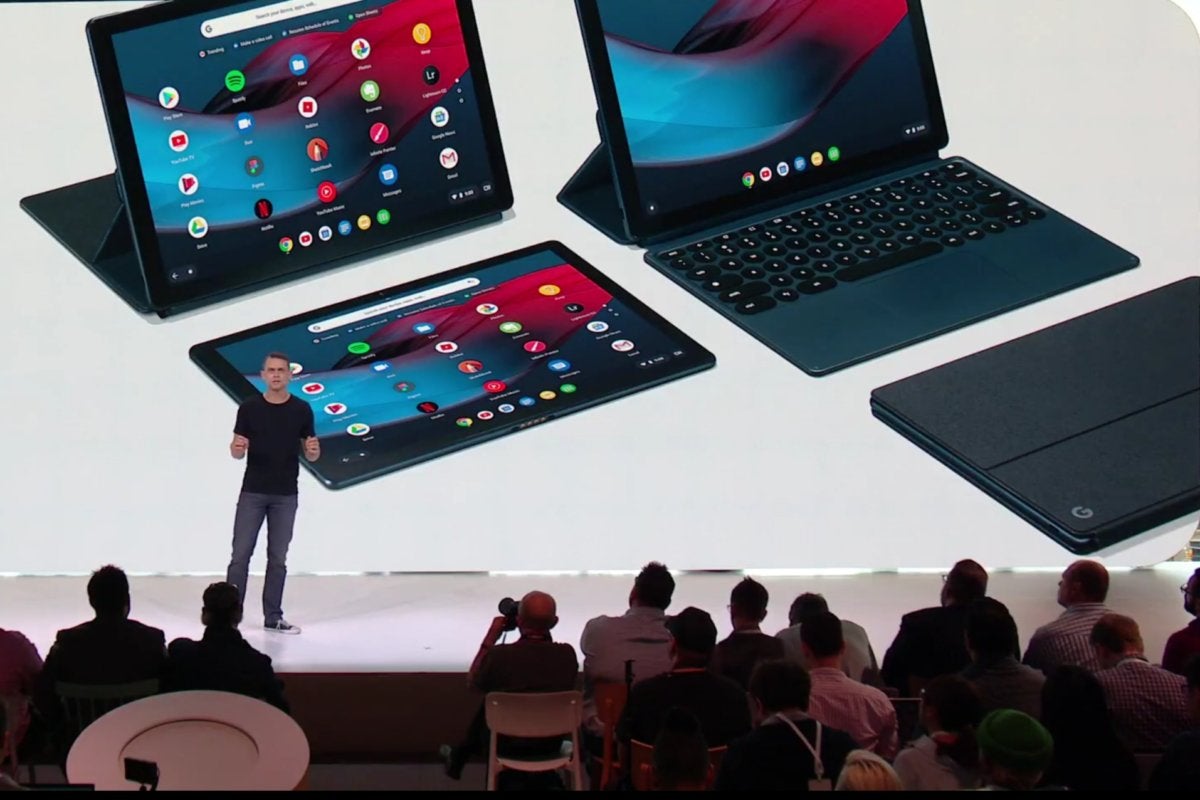 The Pixel Slate's aluminum case features curved corners and a distinctive midnight-blue color. It's light, thin, and has a balanced center of gravity, Google says, so it's comfortable to hold in your hands. The display uses Corning Gorilla Glass 4.
The dual front-firing speakers are designed to project toward the user. Google also says it tuned the sound algorithms to avoid the tinny sound typical of speakers on mobile devices.
Pixel Imprint fingerprint reader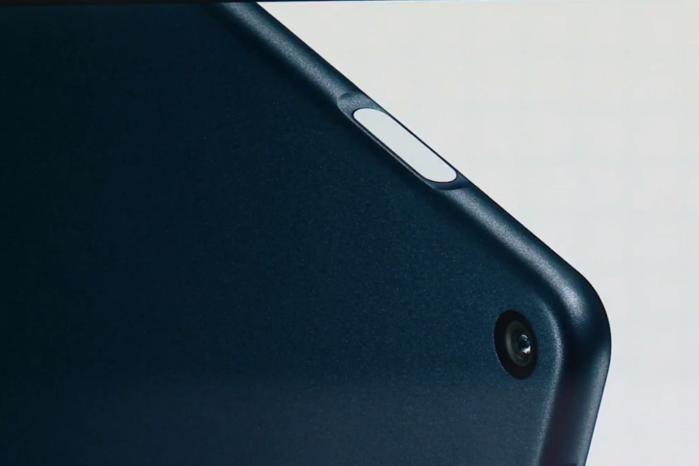 We've already seen fingerprint readers on laptops and phones. The Pixel Slate gets one, too, called Pixel Imprint. Incorporated into the power button, it will allow you to log into your Pixel Slate without having to type in your Google account password.
Pixel Slate cameras
The dual 8MP cameras on the Pixel Slate deserve their own section because they're not just cameras. Google incorporated machine learning algorithms so the cameras can help you take better photos and even weed out the subpar snaps.
The front camera, called the Duo Cam, features a wide-angle lens so you can fit everyone into the picture for video chats or group selfies. It's also tuned to take better images in low-light conditions (such as indoors).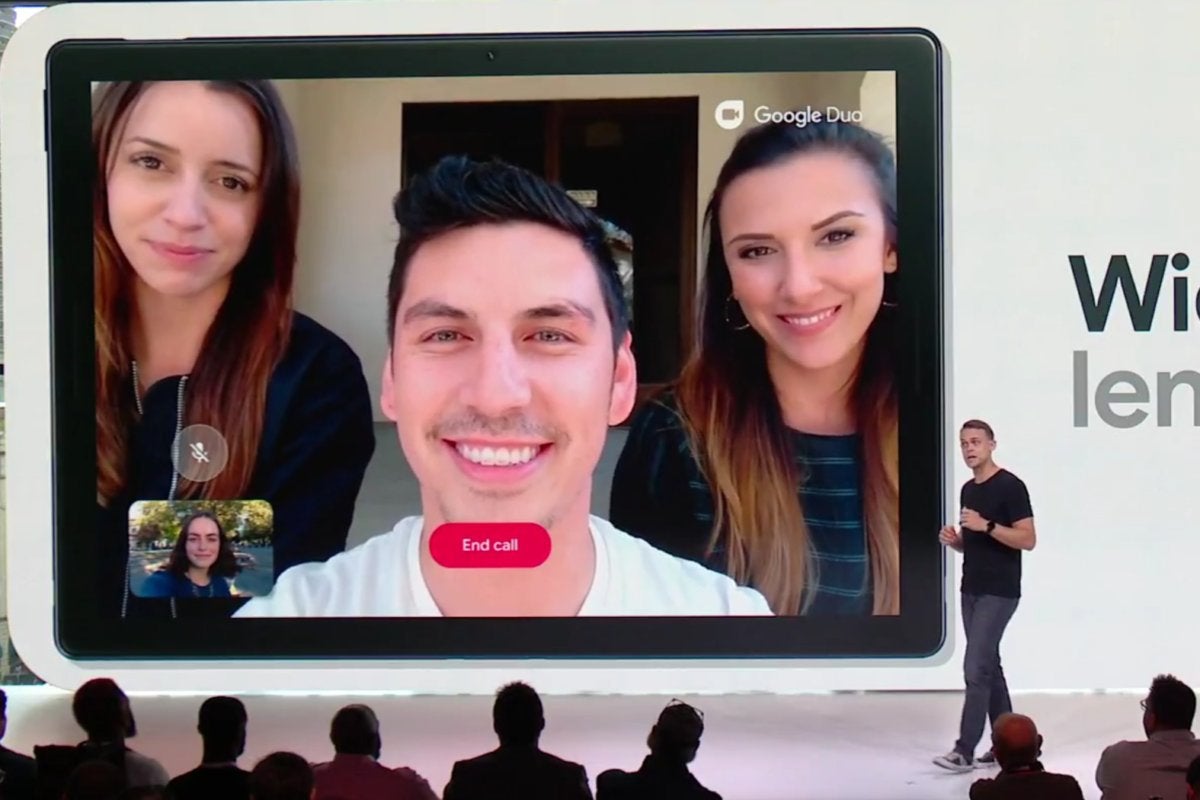 Pixel Slate Molecular Display
We know Google knows how to make a beautiful screen, whether it's on the Pixelbook or preceding Chromebook Pixel, or on the Pixel phones. The Pixel Slate has Google's new Molecular Display.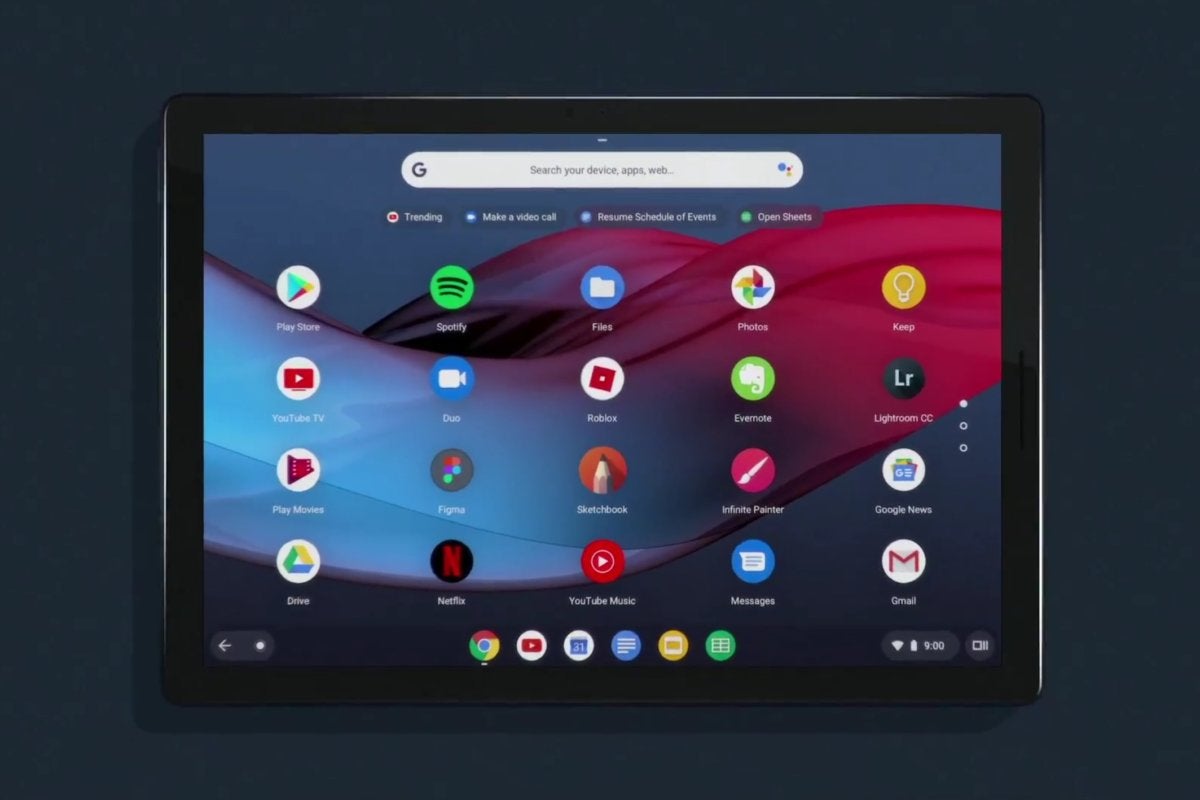 It measure 12.3 inches diagonally and boasts 293 pixels per inch (ppi), for a total of 6 million pixels. Thanks to the thin bezels on the Pixel Slate, the display takes up 80 percent of the device's front surface area.
Pixel Slate Keyboard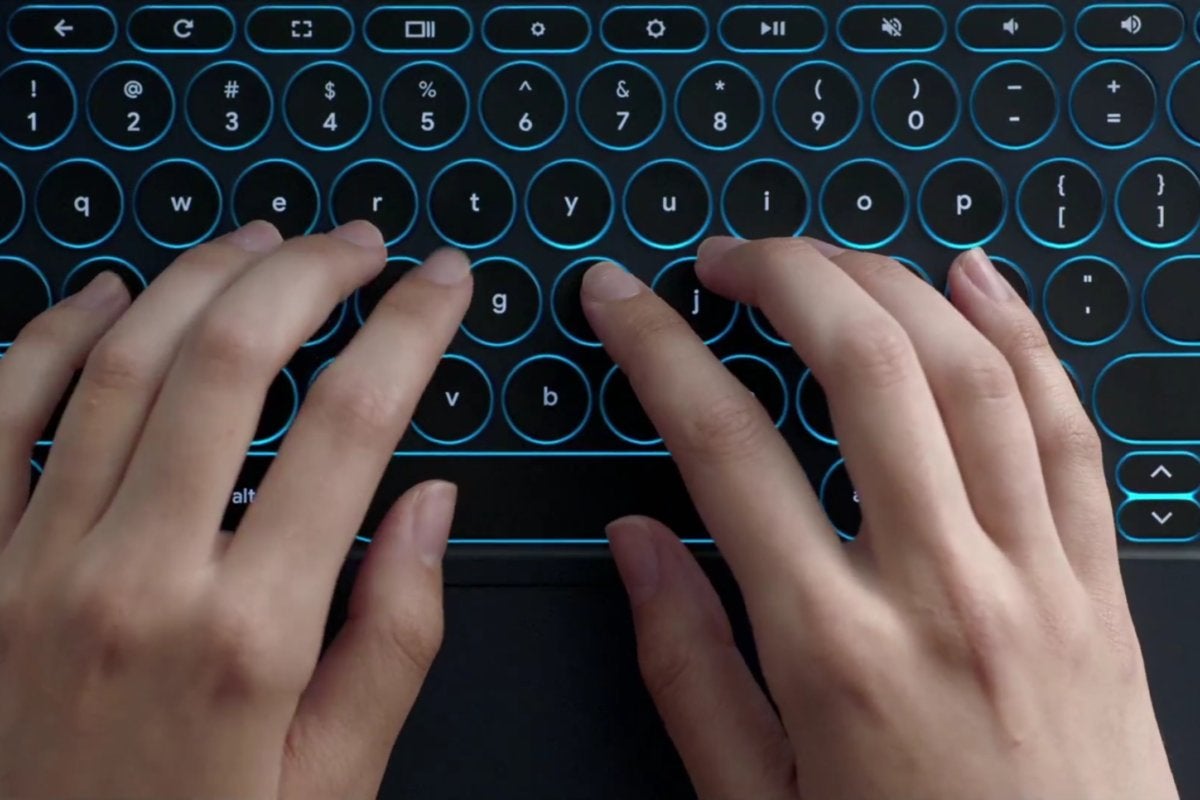 The optional Pixel Slate Keyboard attaches to the Pixel Slate to serve as a keyboard as well as a stand and cover. The folio back allows the Pixel Slate to recline to various angles (but not lie flat), or cover the tablet for safe storage in transit.
The full-size keyboard features round, backlit Hush Keys, which, as you might guess, are designed to be quiet. There's also a large trackpad.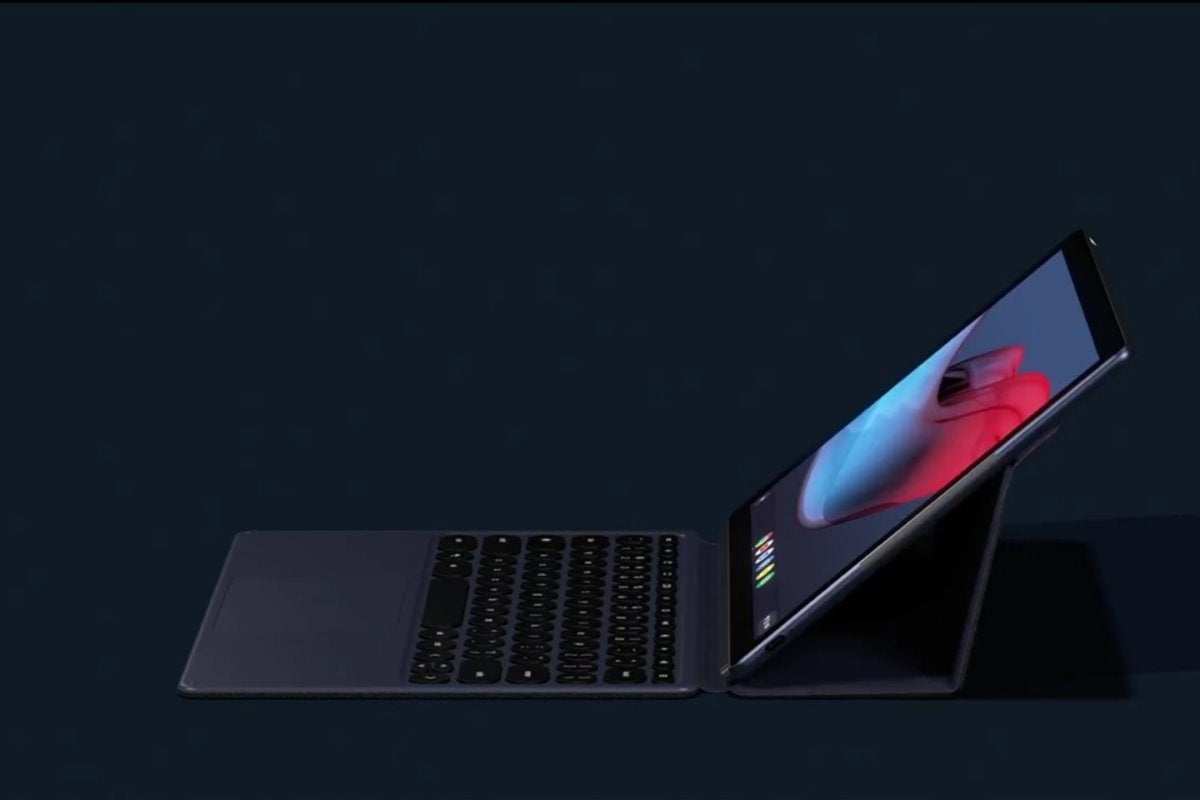 Chrome OS tuned for touch and for you
Google is also using the Pixel Slate to show off new Chrome OS capabilities. Wuellner said Chrome OS could offer both desktop-like and touch-optimized experiences, depending on how you're using it. The Pixel Slate will also be able to run developer tools and full Linux applications.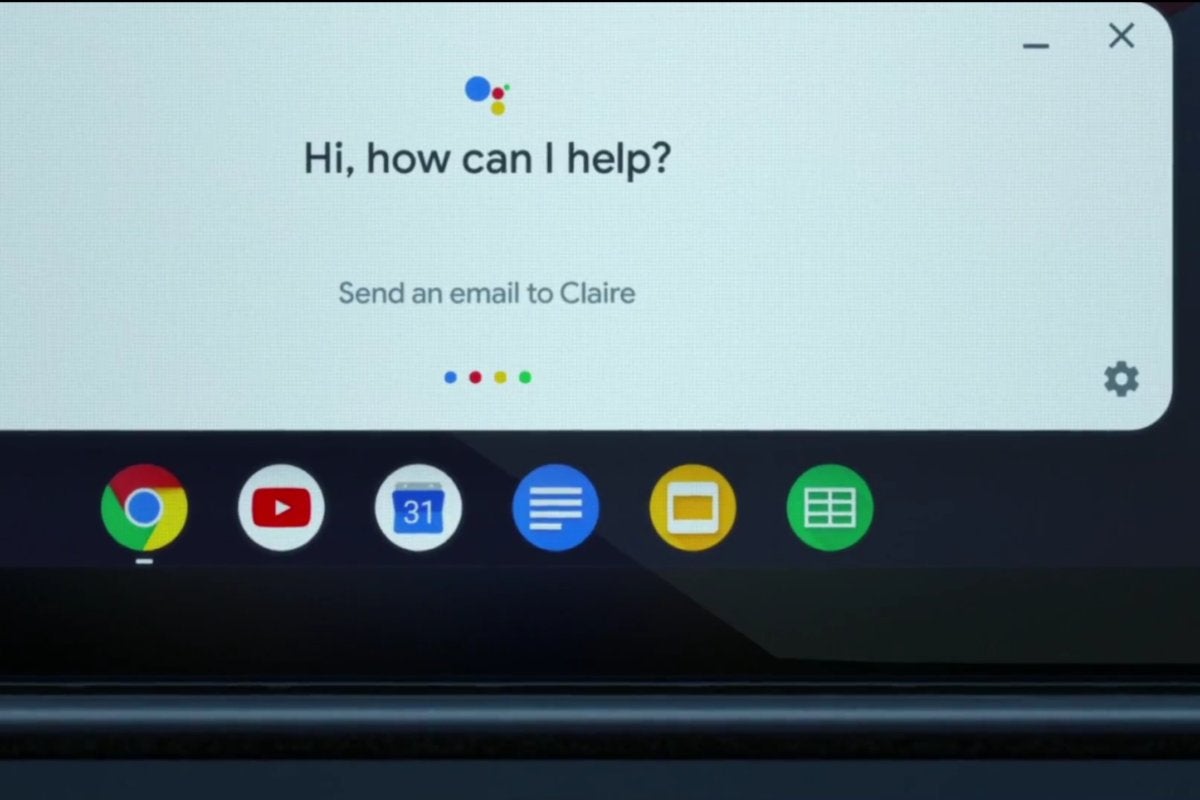 The Pixel Slate's Chrome OS has a new priority, too: You. The launcher has been redesigned to suggest the apps you're most likely to use next. Do Not Disturb and Nightlight features help you reduce distraction and tune out at the right times. The Pixel Slate will also show off new Google Assistant capabilities: You'll be able to use it to find restaurants, write emails for you, or fetch your favorite show for streaming.
Check out Google's Pixel Slate blog post for more information.