'Razer' and 'affordable' go together about as well as 'Apple' and 'affordable.' That all changed Wednesday night when Razer introduced the Razer Blade 15 Base Model gaming laptop.
The Razer Blade 15 Base Model with 8th-gen Core i7-8750H, GeForce GTX 1060 Max-Q 16GB of RAM, 128GB SSD, and 1TB hard drive will be available starting Wednesday night for $1,599. The company also has a configuration for $1,799 that doubles the SSD and hard drive capacities.
If spending less than $1,600 for a gaming laptop is beneath you, Razer also announced a special edition of the Razer Blade 15 Advanced Model in all-white. Called the Razer Blade 15 Mercury White Limited Edition, the laptop clones the specs of the current Advanced Edition except for the white aluminum shell and non-backlit logo on the lid.
Razer said the Advanced Edition in Mercury White will be available at the end of this year directly from Razer. A Mercury White version with GeForce GTX 1060 Max-Q, 144Hz screen, Core i7-8750H and 512GB will set you back $2,199. Move up to a GeForce GTX 1070 Max-Q and the price will follow, to $2,599.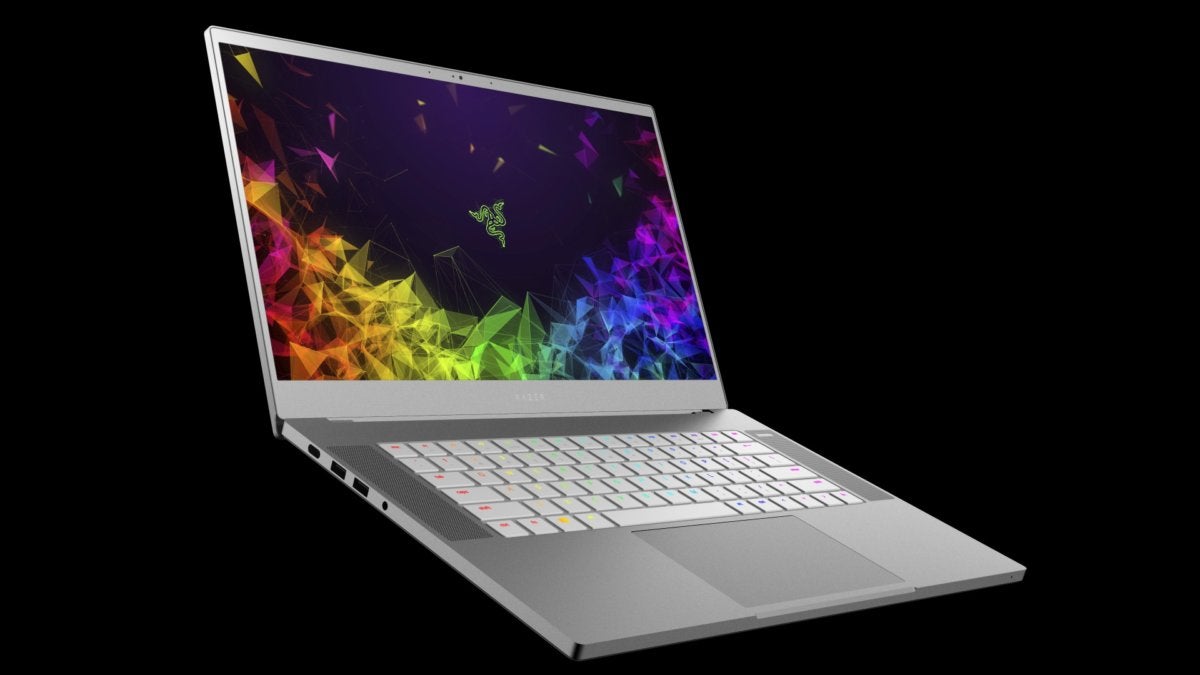 Budget gamers know this configuration isn't exactly a breakthrough, as you can find GeForce GTX 1060 Max-Q laptops such as this Dell inspiron 7000Remove non-product link on Amazon. But it's a larger, thicker and certainly not-as sexy laptop that also gives up some CPU performance. Most budget gaming laptops are plastic too, rather than the CNC aluminum body of the Base Model.
You may be inclined to think it's the same as the new Razer Blade 15, (which Razer is calling Advanced Model) but the base model is actually a different laptop.
Instead of the vapor chamber setup of Razer Blade 15, the Razer Blade 15 Base Model uses a more traditional (and cheaper) heat pipe setup.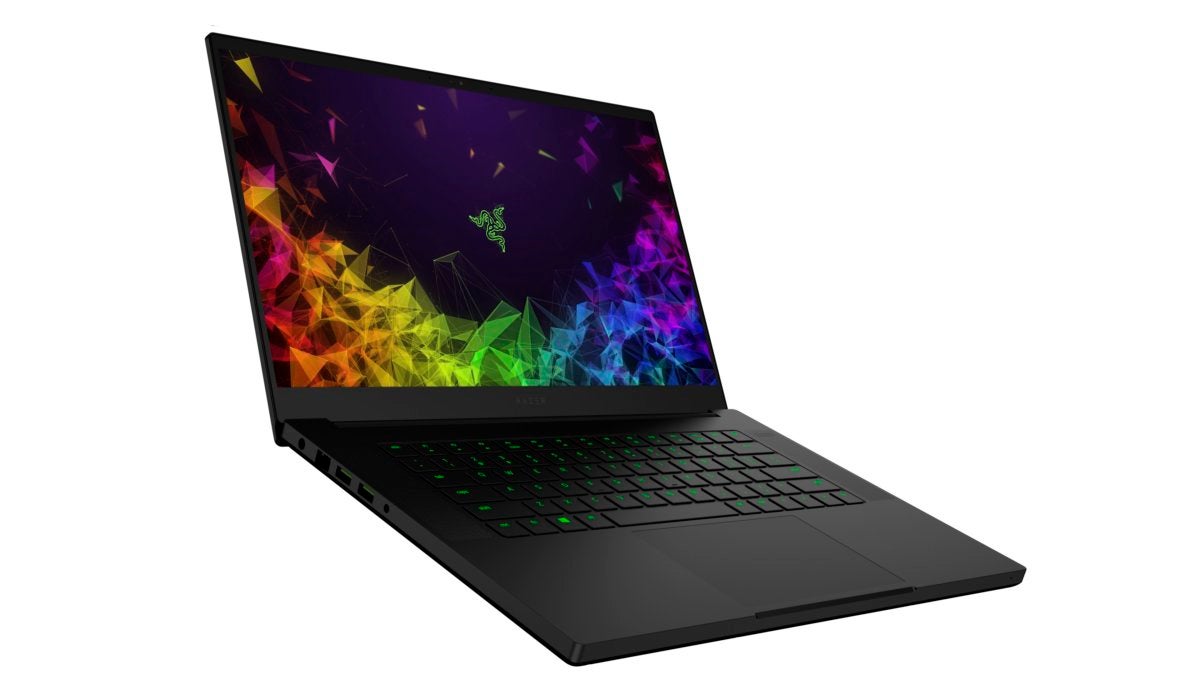 Razer
The screen is limited to 1080p versions at 60Hz instead of the 144Hz upscale model. Razer did say, however, that it is still factory calibrated like the fancier version.
Obviously, storage changes too. The Razer Blade 15 Advanced Model has a single M.2 for storage, but because SSDs still aren't free, Razer decided to add an M.2 and a 2.5-inch hard drive inside the Base Model. These take up space, so Razer had to trim the battery size from the 80 watt-hours of the top models, 65 watt hours in the base model. The company said to expect about six hours of run time for general use.
The keyboard backlighting now uses a lot less power, so it may be a wash in battery run time between the Base and Advanced Models. Even better, Razer said, the new backlighting illuminates the entire key, so if you're typing triple exclamation marks to help people really understand your point on YouTube, you can do that more easily now.
But there is a catch: per-key RGB is gone, in favor of a single zone-lit design.
The new Razer Blade 15 has one more perk: a Gigabit Ethernet port for those who prefer to plug in.