We can't talk about Huawei's new Mate 20 and Mate 20 Pro without looking back at everything that has happened to Huawei in the past year. When the Mate 10 and Mate 10 Pro landed last October, Huawei's future in the United States seemed bright. Huawei was promising a dedicated version of the handset for the American market. Rumors were flying that it had struck a deal with AT&T to be its first official carrier.
Unfortunately, that never happened. Just days before Huawei was set to announce the handset here, Congress put the kibosh on any chance of a carrier partnership by sanctioning Huawei and warning citizens against buying the phone, due to the potential for data spying by the Chinese government. Huawei denies the accusation, of course, but it's also given up on trying to crack the government blockade. It's going to be a long time before we ever see a Huawei handset stateside, and not surprisingly, Huawei is not releasing a country-specific version of its new phones for the United States at all this time around.
So, you won't be able to walk into an AT&T or T-Mobile store and buy a Mate 20 or Mate 20 Pro, which are probably two of the best phones ever made. I've only spent some brief time with them, but I can't wait to get my review units.
Unlike last year's Pro model, which used the term loosely, the Mate 20 Pro is all business:
Display: 6.4-inch Quad HD Curved OLED
Processor: Kirin 980
RAM: 6GB/8GB
Storage: 128GB/256GB
Battery: 4,200mAh
Add to that bunch of super-high-end features: 15W wireless charging, a 3D sensing front camera for facial recognition, an in-display fingerprint sensor, and a gorgeous design with an edge-to-edge display, not to mention a handful of beautiful color options, and the insane ability to actually charge another phone. No joke: You can lay a Qi-enabled phone on top of the Mate 20 Pro's back, and it'll actually charge the other phone.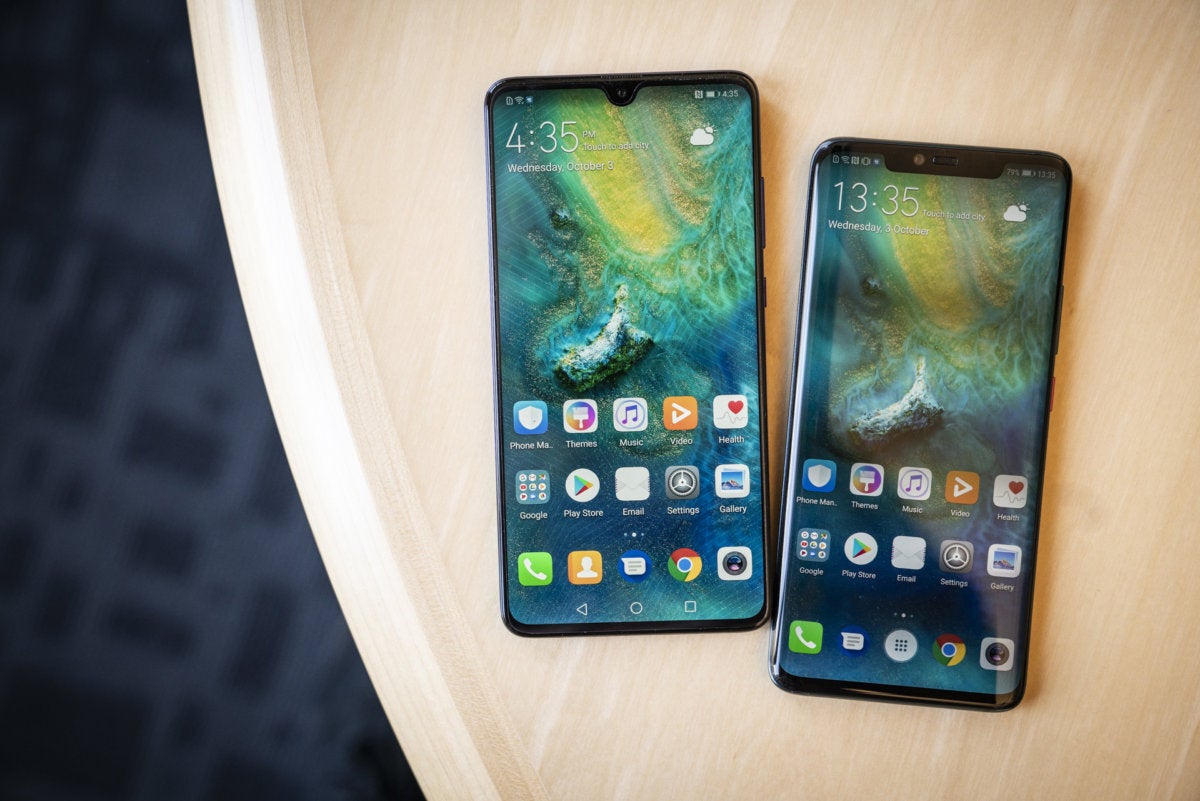 The non-Pro Mate 20 isn't too shabby either. It's actually got a larger 6.5-inch display, but at a lower full HD resolution. Like the Mate 20 Pro, there's a notch at the top, but it's a whole lot smaller. Huawei called it a "teardrop," which is basically just big enough to cover the camera lens. Otherwise, the front is basically all screen. Inside, it's got the same 7nm Kirin 980 processor, a 4,000mAh battery, 4GB or 6GB of RAM, 128GB of storage, and normal wireless charging.
Where the Mate 20 and Mate 20 Pro don't differ is the camera. It's the same triple-lenson both models, with a "Metrix" array in the center of the rear case and three Leica-branded cameras. The specs are slightly higher on the Pro, but both models should deliver killer shots: the Pro has a 40MP, f/1.8 main lens; an 8MP 3X zoom, f/2.4 lens; and an ultra-wide 20MP, f/2.2, 2.5cm macro one, while the non-Pro model has a 12MP main lens, a 16MP ultra-wide lens, and an 8MP telephoto one. Couple that with the dual NPU, which is responsible for loading up the camera with AI that can recognize particulars of an image and operate in video mode, and you've got one of the finest camera setups you can buy in a smartphone.
Alas, the Huawei Mate 20 and Mate 290 Pro are probably the best phones you're never going to buy. Remember, the Huawei Mate 20 and Mate 20 Pro won't be releasing in the United States That means you'll be paying top dollar for a phone that may or may not work with your carrier. At prices ranging from $925 to over $1,200 (depending on the conversion rate), that's quite a gamble.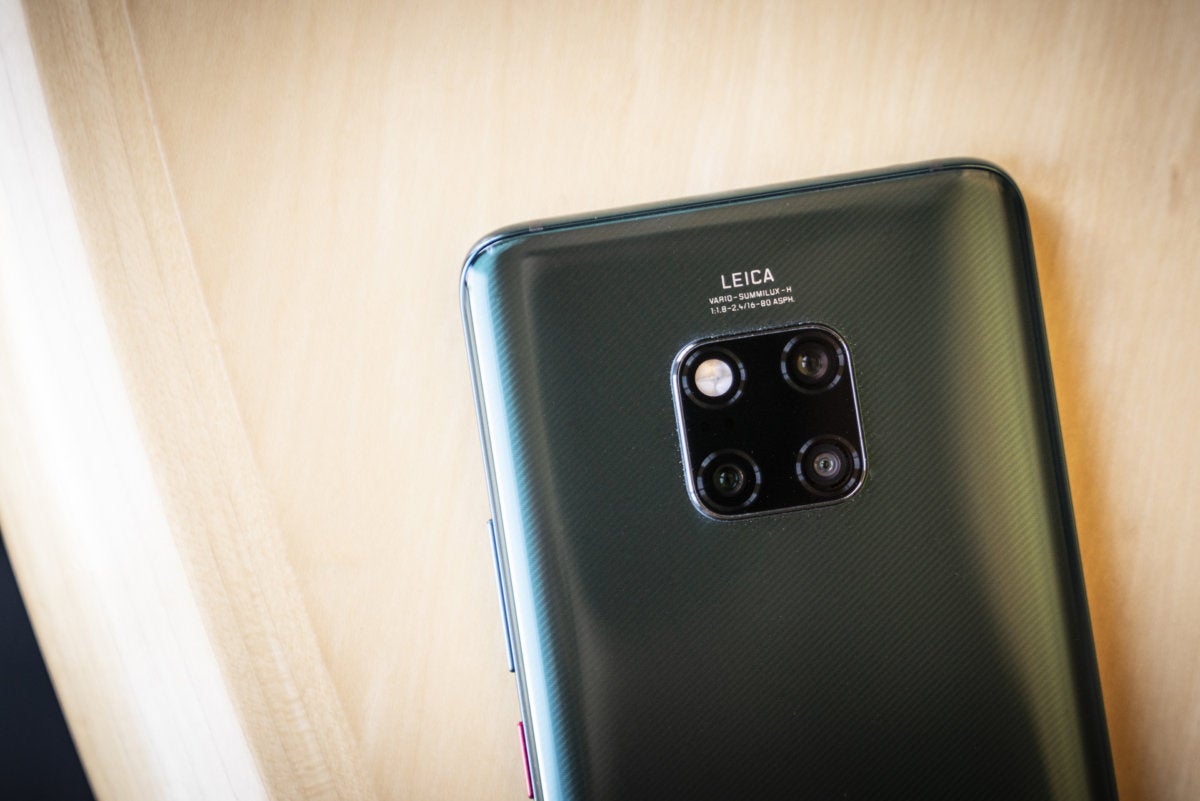 According to the spec sheet, here are the LTE bands supported by the Mate 20 and Mate 20 Pro:
4G LTE TDD: B34 / B38 / B39 / B40
4G LTE FDD: B1 / B2 / B3 / B4 / B5 / B6 / B7 / B8 / B9 / B12 / B17 / B18 / B19 / B20 / B26 / B28 / B32
In plain English, that means anyone in the U.S. who wants one will need to buy an unlocked international model. That means support for Verizon and Sprint are out (as always), and so are T-Mobile's newest 600MHz frequency band 71 and AT&T's band 30, according to the spec sheet. Features like VoIP, visual voicemail, and Wi-Fi calling are all in jeopardy. Reception could be an issue when traveling, and upload and download speeds could be unreliable. Even if everything works well now, once the T-Mobile-Sprint merger goes through, things could change again.
Without a model geared toward U.S. bands and networks, the Mate 20s just aren't worth it—at least not until someone else buys one and tests it first. Otherwise you might just be buying a really expensive camera.
Check out my new show above or on PCWorld's YouTube channel, where you can subscribe or leave your comments.