In this episode of the Full Nerd, Gordon Mah Ung, Brad Chacos, Adam Patrick Murray , and PCWorld executive editor Melissa Riofrio discuss the key takeaways from our Nvidia GeForce RTX 2070 review, and how AMD performs after Principled Technologies revised its controversial benchmarking methodologies for testing commissioned by Intel.
Mentioned in this article
GeForce RTX 2070 XC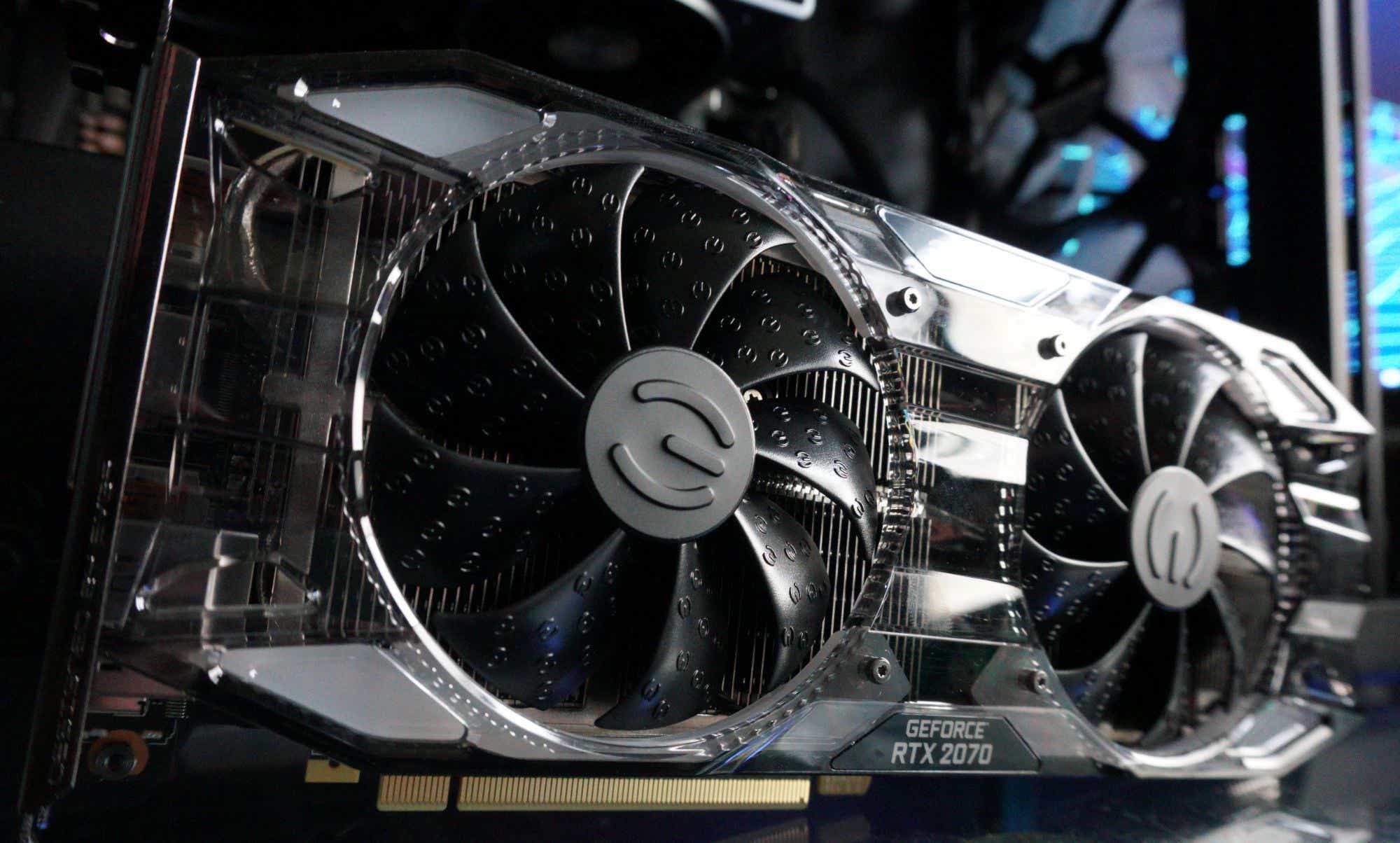 Did we say RTX 2070 review? Sorry, reviews. Brad benched both the $600 Nvidia RTX 2070 Founders Edition and the $550 EVGA RTX 2070 XC, the latter of which ran cold as ice and earned an Editors' Choice award. And boy, things sure are different this time around. While the RTX 2080 isn't a slam-dunk must-buy over the GTX 1080 Ti, the new GeForce RTX 2070 packs in a 10 to 20 percent performance bump along with the fancy ray tracing and AI-boosting hardware inside Nvidia's radical Turing GPU. It's a no-brainer over the GTX 1080 unless you can find a sweet deal on the older GPU.
Next, following up a discussion from the last Full Nerd, Principled Technologies published new game benchmarks for the Intel Core i9-9900K vs. the AMD Ryzen 2700X following a roaring controversy over its original settings. Surprise! The Ryzen chip performs a lot better when you don't disable half of its CPU cores, but there are some lingering issues with the methodology. Look for independent reviews of the Core i9-9900K on October 19.
Finally, we wrap things up with some extended Q&A with the live viewers. One question pushes Brad into shrieking and swearing about what a dumpster fire Windows 10's Microsoft Store is for gaming. Awkward.
You can witness it all in the video embedded above. You can also watch The Full Nerd episode 72 on YouTube (toss us a follow while you're there) or listen to it on Soundcloud if you prefer the audio alone.
Speaking of audio, you can subscribe to the Full Nerd in iTunes (please leave a review if you enjoy the show). We're also on Stitcher, Google Play, or you can point your favorite podcast-savvy RSS reader to: http://feeds.soundcloud.com/users/soundcloud:users:226190044/sounds.rss
Have a PC- or gaming-related question? Email thefullnerd@pcworld.com and we'll try to answer it in the next episode. Be sure to follow PCWorld on Facebook, YouTube, and Twitch to watch future episodes live and pick our brains in real time!