Samsung's Galaxy Note 9 is the kitchen sink of smartphones, with every hardware feature and software extra you can think of crammed into one wildly expensive package. By many measures, it's the best Android phone you can get, but it has plenty of weak points as well.
Before you drop $1,000 or more on this phone, you should be intimately familiar with both sides of the equation. Let's break down the five best and worst things about the Note 9.
The Best
The display
Samsung's OLED panels have a longstanding reputation for excellence, but the screen on the Galaxy Note 9 is truly a thing to behold. The 1440p OLED is bright, colorful, and sharp. It's easy to read in the harshest outdoor lighting, and it won't sear your retinas in a dark room. Display testing by DisplayMate claims the Note 9's color accuracy is functionally perfect as far as the human eye can tell. The only phones in the same ballpark are Samsung's Galaxy S9 and S9+.
Galaxy Note 9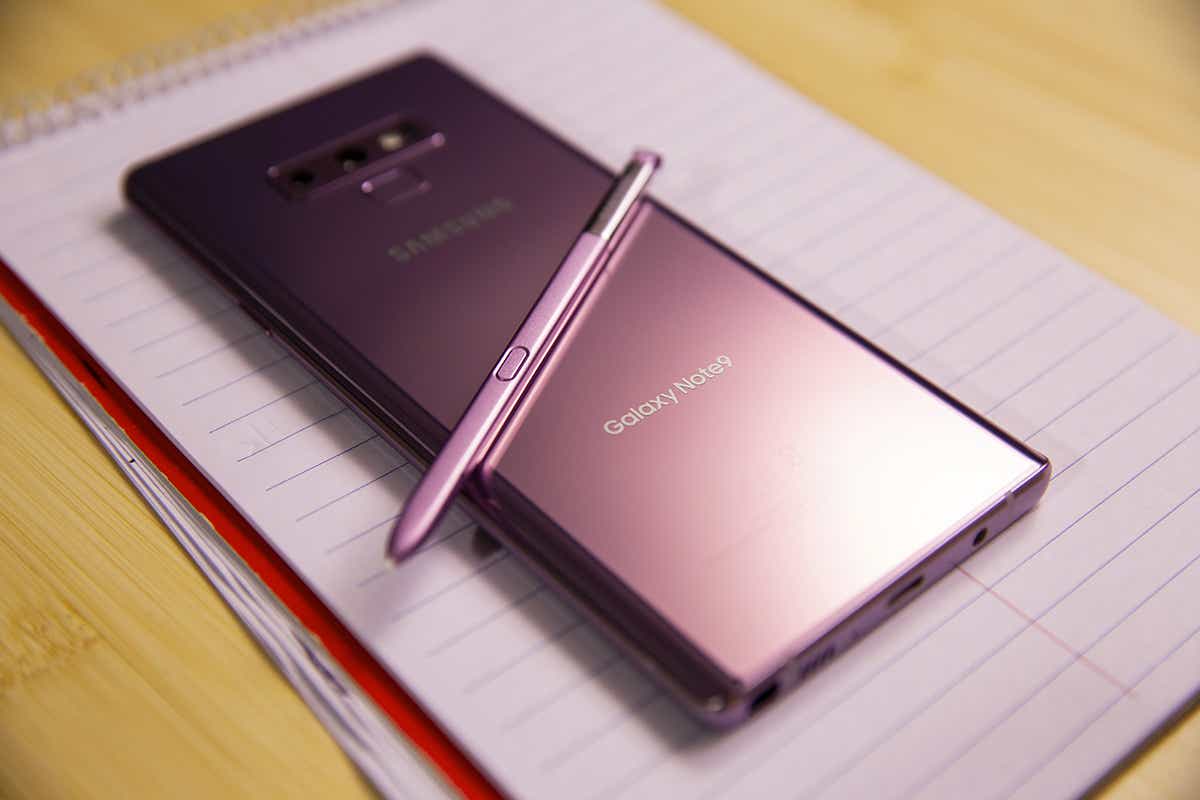 The accessory ecosystem
When you buy a phone, you're not just getting a phone. You're also buying into an accessory ecosystem. You might also end up buying cases, charging docks, screen protectors, and other little things to make your experience better. A phone like the Note 9 is popular, and that means accessory makers will go out of their way to create products for it. There are more case options, screen protectors fit better, and Samsung itself has the resources to make things like fast wireless chargers and VR headsets. Most phones won't get anywhere near this level of support.
The new S Pen
The Note series is defined by the S Pen, and this integrated stylus has never been better. Not only can you still jot down notes and draw with the S Pen's pressure-sensitive input, the device now has a Bluetooth connection to the phone. The button can act as a camera shutter, a slide controller, and more. It's good for about 30 minutes of Bluetooth connectivity (and still works for screen input after that) before drained of juice. Just 20-30 seconds inside the phone completely recharges the supercapacitor in the S Pen. It's impressive engineering.
The headphone jack
Everyone is trying to move past the headphone jack, but most of us still have plenty of headphones with a 3.5mm connector. Samsung is thankfully not forcing us to live the dongle life. The Galaxy Note 9 is one of the precious few premium phones you can get with a 3.5mm jack. It even comes with a set of capable AKG earbuds in the box. If you're trying to make the switch to USB-C audio (good luck with that), the Note 9 supports that as well. You'll have all your bases covered.
The camera
The Note 9 offers a pair of 12MP cameras. One is a standard shooter and the other offers a 2x telephoto lens. The Note 9 captures a lot of detail, and the color reproduction is spot-on. The phone also has effective always-on HDR processing and super-slow-motion video capture.
The Worst
Bixby
Samsung has been fumbling around with voice assistants for longer than Google, but Assistant has blown past anything Samsung can offer. The Bixby voice assistant on the Note 9 is bordering on useless. It lacks smart home integrations, and its ability to answer questions is rudimentary at best. The Bixby Home panel on the homescreen is cluttered with GIFs and Samsung app suggestions. The Bixby button on the left edge of the phone is also incredibly easy to press by accident, and Samsung makes it a huge pain to disable or remap.
The not-so-Quick Charge
The Galaxy Note 9 includes a 4,000mAh battery—1,000mAh larger than last year's Note phone. However, it won't charge any faster. For years, Samsung has stuck with Quick Charge 2.0 speeds as the rest of the world has moved on. The Note 9 tops out at 15W for wired charging, whereas other phones are 18W or even in excess of 20W. This phone doesn't charge slowly, but for $1,000 you'd expect the best.
The software
The Note 9 comes with Android 8.1 Oreo, and that's yesterday's news. Phones are already being updated to Android 9 Pie, and Samsung's history with updates is questionable at best. It will be months before the Note 9 gets an update on all carriers, and even when it does, you'll still have to put up with the cluttered Samsung Experience UI. It's absolutely overflowing with features you'll never use.
The camera (again)
While Samsung's camera is excellent overall, there are several consistent issues the company seems uninterested in addressing. The Note 9 favors brighter photos in low-light situations. So, it tends toward much longer exposures to pull in more light, but that makes it difficult to capture even a little movement without blurring. Noise reduction post-processing also makes photos too soft.
The Price
No matter how good the Note 9 is, a lot of people will have understandable difficulty justifying the $1,000 price tag. You could purchase almost four Nokia 6.1 handsets for that price. Sure, the Note 9 is better, but is it four times better? If you want the 512GB version with 8GB of RAM, that'll cost you another $250. Most people are using computers that cost less than that.