In a crowded month-plus of phone releases, Android might have saved the best for last. It's no easy task to follow the Galaxy Note 9, Pixel 3 XL, Mate 20 Pro, and iPhone XS Max, but the OnePlus 6T might just give Samsung, Google, Huawei, and even Apple a reason to be concerned.
The $549 6T is easily OnePlus's most exciting release since the original One. Back then, it was the company's invitation-only ordering and premium-specs-for-less promise that made the One such a hyped phone, and for good reason. It might not have had all the bells and whistles of a Galaxy S5 or HTC One M8, but the One was close enough to make some noise.
Four and a half years later, that noise has turned into a sonic boom. As with the 6, the OnePlus 6T is virtually indistinguishable from the premium phones it emulates, with specs, screen quality, physical design, and all-around innovation to match any handset out there:
Dimensions: 157.5 x 74.9 x 8.2mm
Display: 6.4-inch 19.5:9 AMOLED Full HD 2340 x 1080
Processor: Snapdragon 845
RAM: 6GB/8 GB
Storage: 128GB/256GB
Battery: 3,700mAh
Rear camera: Dual 16MP, OIS, f/1.7 + 20MP, f/1.7
Front camera: 20MP, f/1.7
Colors: Mirror black, matte black
It's important to note these specs match up extremely well with the OnePlus 6, which received our Editor's Choice award in June:
Dimensions: 155.7 x 75.4 x 7.75mm
Display: 6.26 inch 19:9 AMOLED Full HD 2280 x 1080
Processor: Snapdragon 845
Memory: 6GB/8GB
Storage: 64GB/128GB/256GB
Battery: 3,300mAh
Main camera: Dual 16MP, OIS, f/1.7 + 20 MP, f/1.7
Front camera: 16MP, f/2.0
Colors: Mirror black, matte black, white
But for the first time with a OnePlus phone, the 6T's awesome specs don't tell the whole story.
Shrinking notch, invisible fingerprint sensor
The OnePlus 6T is slightly bigger and thicker than the 6 thanks to a larger screen, but it's not something you're likely to notice while using it. What you will notice is the notch. That's because it's way smaller than on the 6, with a "teardrop" design like the Essential Phone and Mate 20. It's so small and unobtrusive, in fact, that adding the blackout bar actually degrades the experience. The display is wrapped in Gorilla Glass 6 and comes with a pre-applied screen protector, but I definitely saw a fair number of small scratches on the one I used.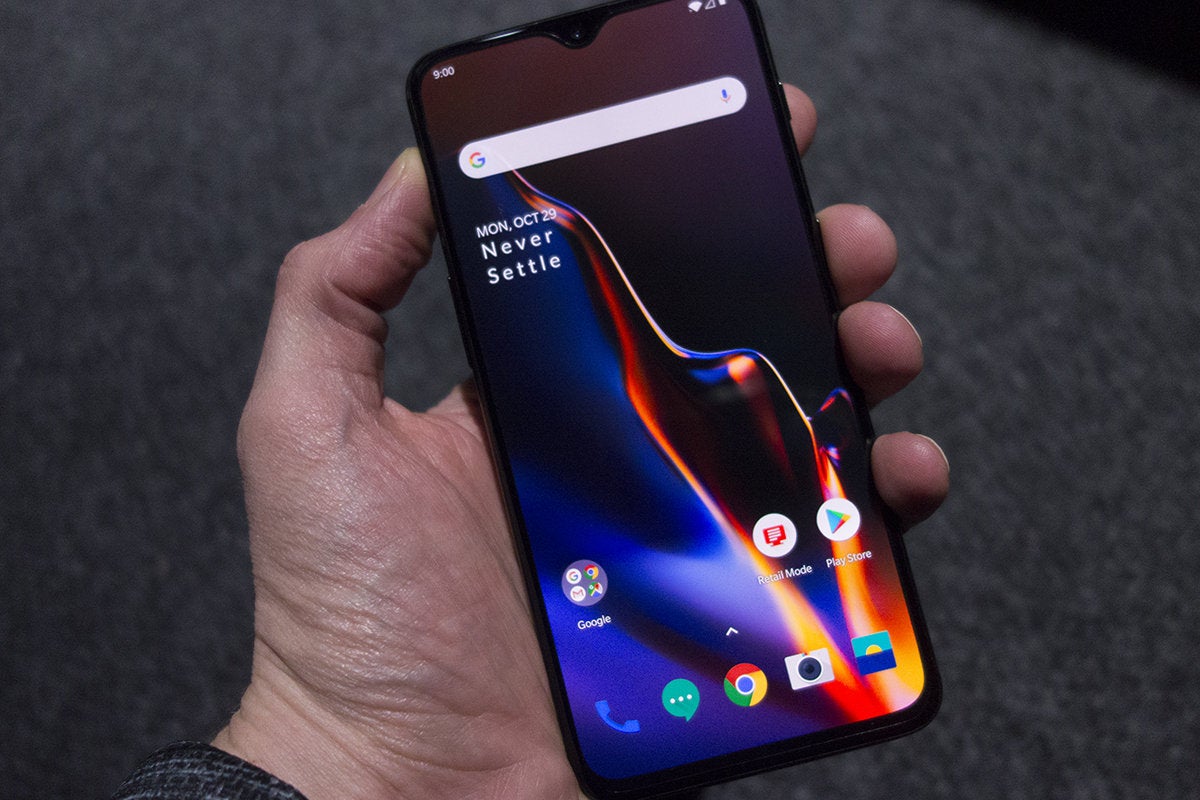 There's still a slight forehead that creates a bit of visual imbalance with the side bezels, but the smaller notch combined with the skinnier chin and well-rounded corners give the 6T a full-screen feel that few other Android phones deliver.
You'll also notice that there isn't a fingerprint sensor on the OnePlus 6T. That's because it's hidden under the glass. We've seen this type of technology in other International phones, but the OnePlus has the distinction of being the first U.S. phone to ship with the technology, and as such it will endure the appropriate scrutiny. OnePlus says it unlocks the 6T in 0.34 seconds and is as secure as the traditional sensor on the 6. In my testing, it was lightning fast—when it worked.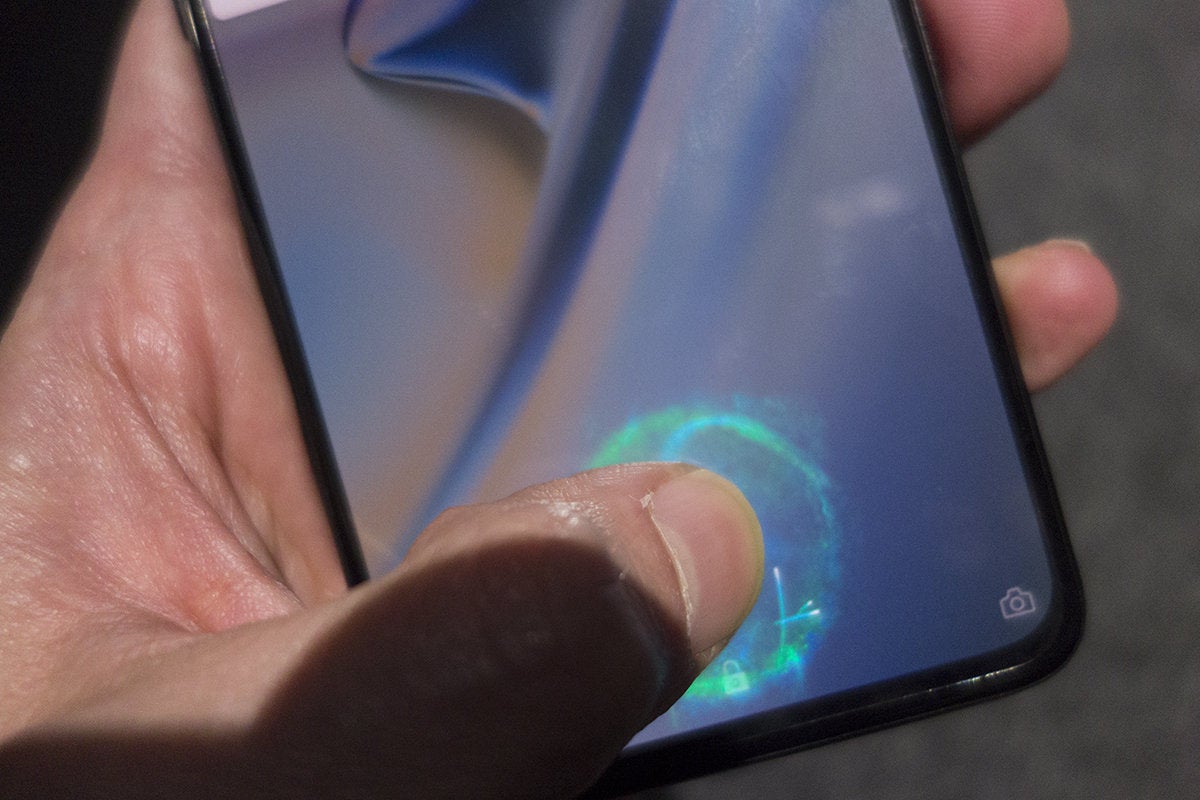 It very much feels like first-generation tech, though. Setting up my fingerprint took at least twice as long as it does any other Android phones, and the failure rate of unlocking was relatively high as well. Chiefly, it's hard to quickly nail the spot where your finger goes without the inherent boundaries of a physical sensor. Also, it seems to work much better in bright overhead light, which I suspect has to do with the optics of the sensor, which requires a burst of green light to "see" your fingerprint through the display. All in all, I appreciated the effort, but I can understand why Samsung and Apple have opted to hold off on an in-display sensor. It's just not as good as other methods.
Bring on the carriers
OnePlus has always excelled on paper, but the 6T improves in one key area: LTE band support. Like most China-based OEMs, OnePlus phones have always had spotty carrier support, with T-Mobile and AT&T unofficially working and Verizon users being shut out. That didn't stop OnePlus phones from selling to Android enthusiasts in the U.S., but it did prevent the company from reaching anything close to mainstream popularity.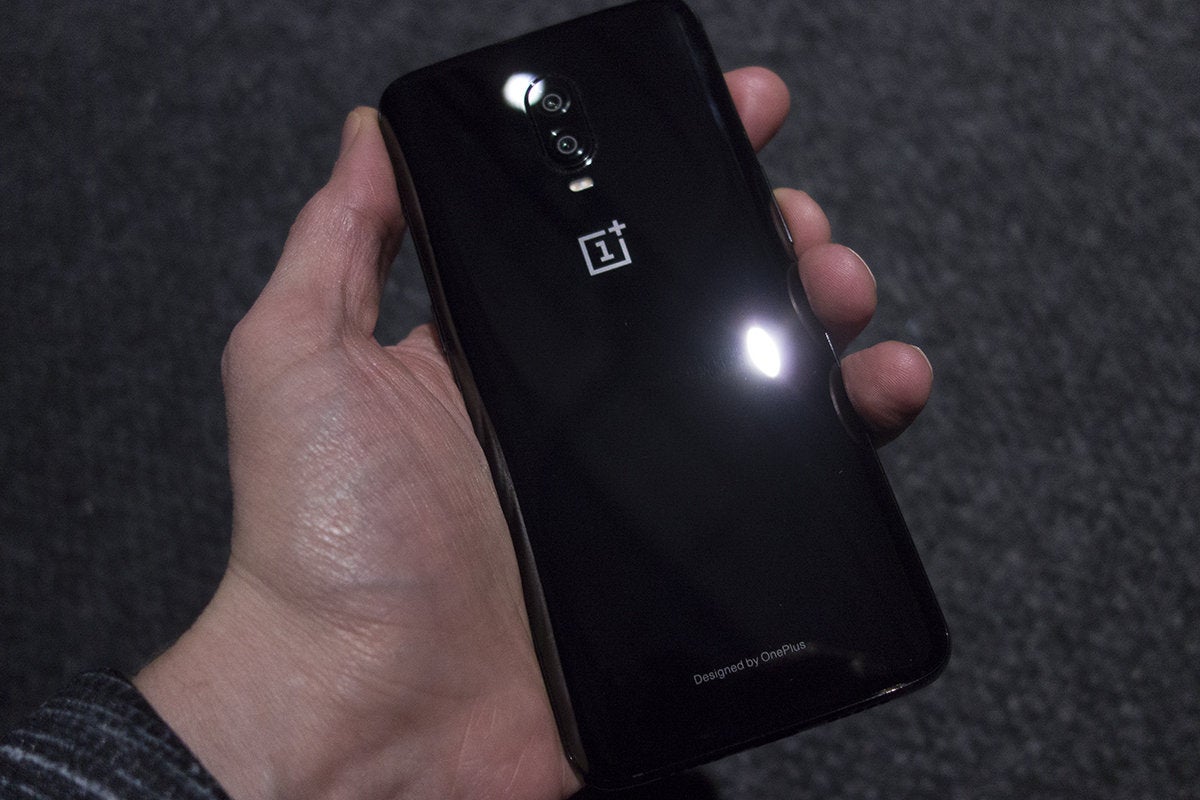 That's probably going to change with the 6T. OnePlus has partnered with T-Mobile to sell the 6T in carrier stores, which will give it a retail visibility like never before. But perhaps even more important to the OnePlus 6T's success is a small addition to the LTE Bands: 13. That means you can pop in your Verizon SIM and you'll actually be able to make calls and send text messages on your OnePlus 6T. I tested it out and there were no issues. However, because the 6T only supports bands 2/4/5/13/46/48/66 on the network, there could be some areas where data is delivered more slowly.
Regardless, it works, which is more than Huawei, Oppo, ZTE, and Xiaomi can say. All in all, the OnePlus will be supported by nearly 250 carriers around the world, including Gigabit LTE on T-Mobile. That eliminates OnePlus's biggest obstacle to success, and should make its competitors concerned.
Headphone jack bites the dust
Like the OnePlus 6, the 6T is made of glass, but it only comes in one color: black. You can get it in glossy or matte varieties, with the less-reflective and fingerprint-prone flat version feeling more like metal than glass.

But you'll have to wait for the OnePlus 7 if you want wireless charging. You'll also be saying goodbye to the headphone jack, though a bundled USB-C to 3.5mm adapter will take some of the sting out. That's nice and all, but even Apple has learned that wireless charging is basically a standard feature when you have one port. By removing its headphone jack, One Plus was able to bump the battery by 400mAh, which the company says will lead to 23 percent better battery life. I'll test those claims once I use the phone for a while, but based on previous OnePlus phones, I'm willing to give OnePlus the benefit of the doubt.
The camera is essentially the same as on the 6 as well, but OnePlus has tweaked its image processing to deliver better low-light shots a la Google's Night Sight and studio portrait lighting similar to the iPhone XS. OnePlus is so confident in the new low-light algorithm, it's bringing it to the OnePlus 6 via an update too.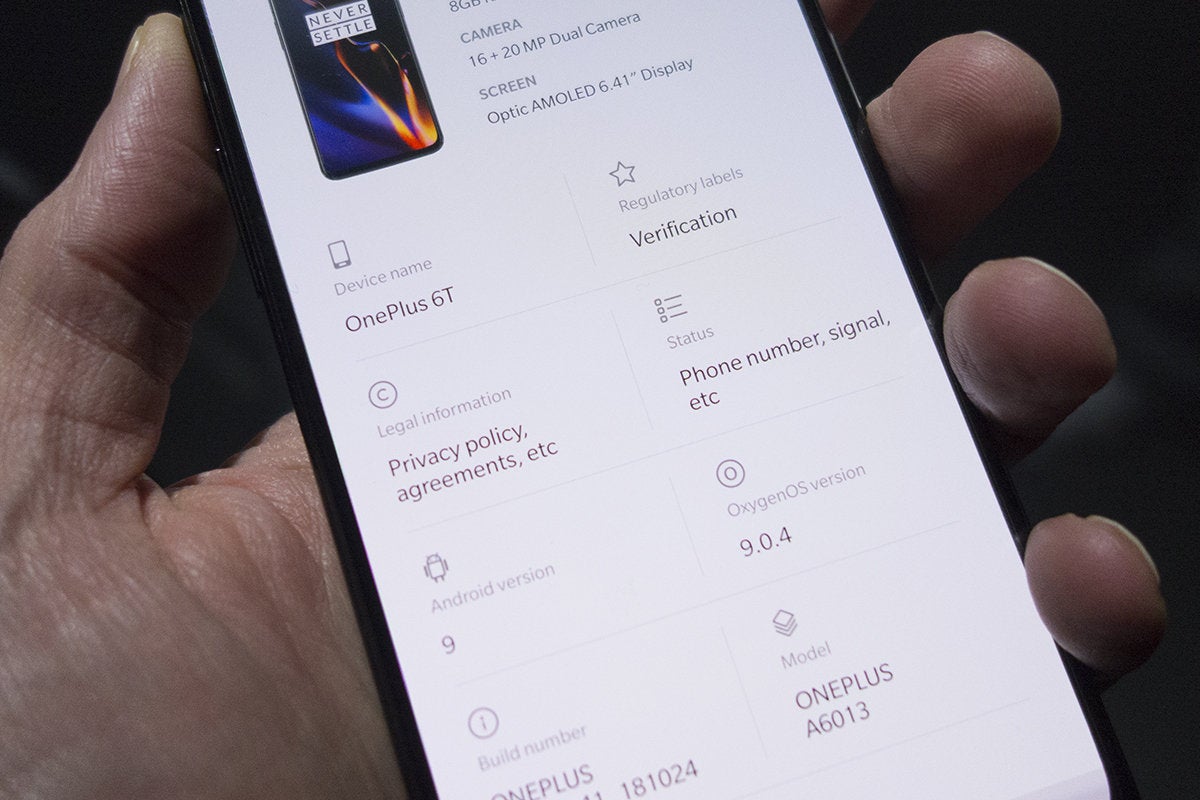 Speaking of software, the OnePlus 6T runs Android 9 out of the box and has a new version of its own gesture-based navigation system. It's kind of a cross between Apple's and Google's methods, and I much prefer it to the one in stock Pie. OnePlus says they have made more than 500 optimizations within OxygenOS to make it snappier. I didn't have a chance to check that number, but animations and scrolling feel as buttery smooth as they do on my Pixel 3 XL, which is saying something.
But once again, the biggest selling point of the OnePlus 6T is literally the price. The price has increased again, mind you, but the $20 hike over the entry-level 6 also gets you twice as much storage (128GB vs 64GB). Another $20 gets you 8GB of RAM ($579) and the top-of-the-line model with 8GB of RAM and 256GB of storage costs $629. That's close to half the price of the 512GB Note 9.
But OnePlus phones always cost hundreds of dollars less than its direct competitors. The difference is this time, people will actually get to see the difference with their own eyes. And now that it will be on sale at T-Mobile stores, you'll be able to get it for even less. T-Mobile is already offering $300 back when you trade in any old OnePlus phone, a Galaxy S6 or later, iPhone 6 or later, or any Pixel. And there may be quite a few premium Android phone users willing to take them up on the offer.