The first in a new line of cases from Cooler Master, the MasterCase SL600M is a full-sized tower with ample space and a relatively compact footprint. One landed on our doorstep just head of its Tuesday launch, and we couldn't resist opening it up in advance of the project we'll be using it in. You can watch us take a tour of it—by way of a teardown of the sample build we installed—in the video above.
Among the SL600M's unique features is a vertical airflow design, powered by two standard, non-RGB 200mm fans at the bottom of the chassis. You also get a whopping eight different mounting points for storage. Four can support both 2.5- and 3.5-inch drives, while the remaining four are only for 2.5-inch models.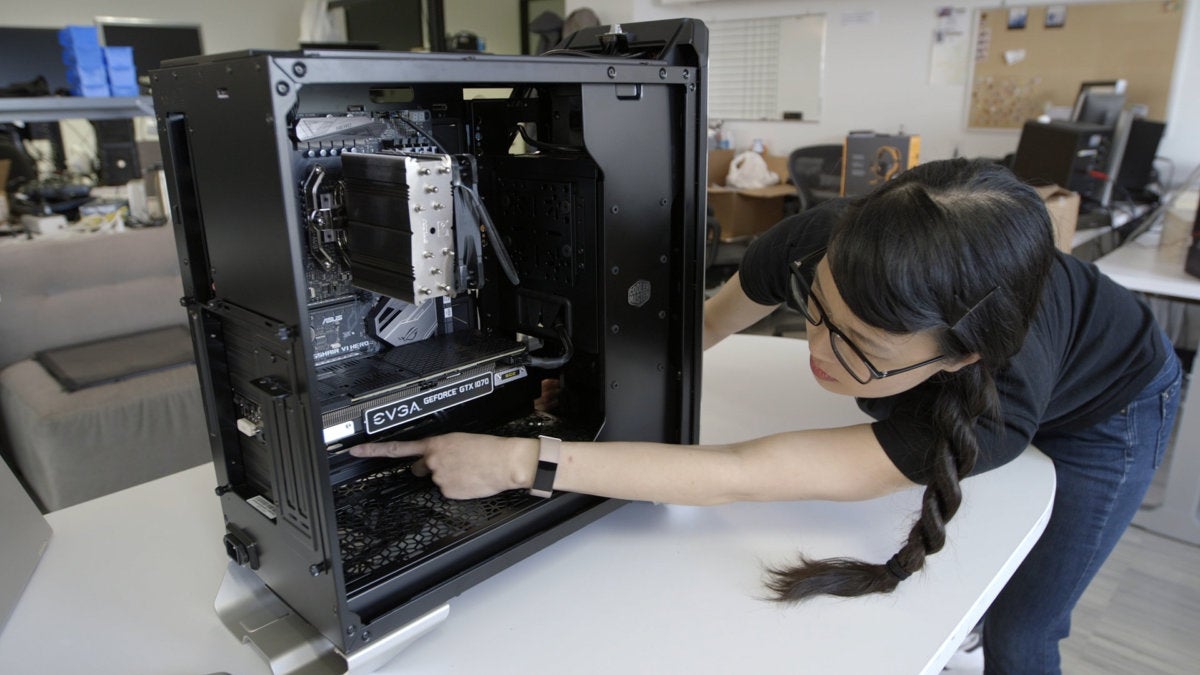 We found a few particularly clever details in this case, like the two-part PSU mount that keeps the inevitable tangle of connected power cables out of sight. Cooler Master also tucked the storage drive mounts all over the case, largely keeping them out of sight. (If you ever challenge friends and family to guess just how many SSDs you can stuff into this case, you'll likely always win those bets.)
The Cooler Master SL600M costs $199.99 and is available now on Newegg for pre-order, with a release date of November 15th.
Update (10/30/18 11:27am): We've added more detailed information on availability and pre-ordering.