The best USB-C hubs and dongles answer the question: How do I connect printers, mice, and keyboards to my laptop if it doesn't have a rectangular USB-A port?
A good USB-C hub or dongle is relatively cheap, but adds a smorgasbord of additional ports for memory sticks, cards, display connections, and more. Our recommendations dive into the benefits of each dongle, which we've tested and reviewed in all cases.
We've organized our USB-C recommendations this way: traditional USB-C hubs on top, followed by our pick for the best USB-C docking station. That's the simple approach. USB-C ports can conceal even more capabilities, including DisplayLink software and Thunderbolt functions. Though we've added our suggestions here, you'll find our pick for the best USB-C DisplayLink dock on a separate page, and a roundup of the best Thunderbolt docks, too.
While those pages explain the differences between the categories, we've also included explanations, a FAQ, and a buying guide at the bottom. Here's the short answer: If you want to connect your laptop to a printer, an SD card or microSD card, mouse, keyboard, or legacy 1080p monitor, stick with a USB-C hub. If you want to add a pair of additional displays (especially 4K), or high-speed SSD drives, we'd recommend you look at our list of USB-C DisplayLink or Thunderbolt docking stations.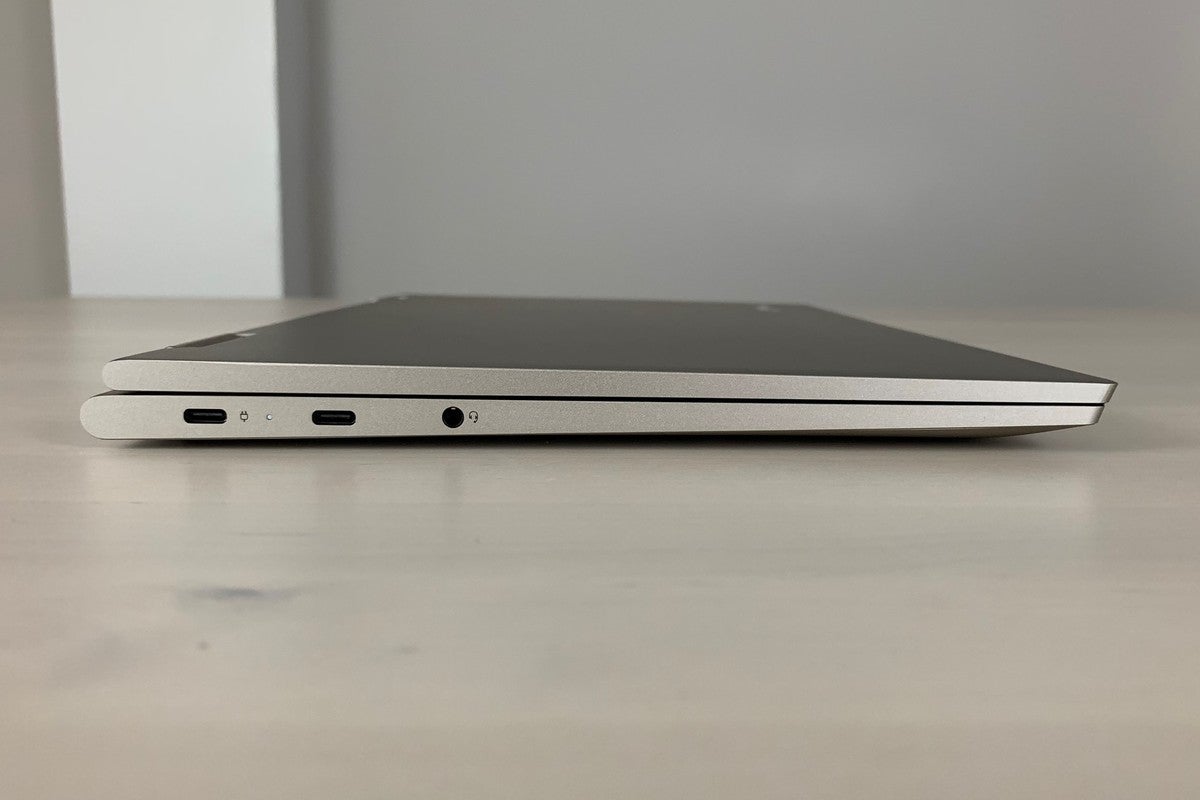 How to choose a USB-C hub
First, take stock of your peripherals
Here's where to start: Take a look at the peripherals you own, or plan to buy. Do you have an old external hard drive that uses a traditional USB-A cable? Do you manually back up photos from an SLR via its SD card? Or is your Wi-Fi connection unreliable enough that you'd prefer ethernet? Figure out what ports you'll need. This advice is also for Windows users; Macs have their own limitations on USB-C connections.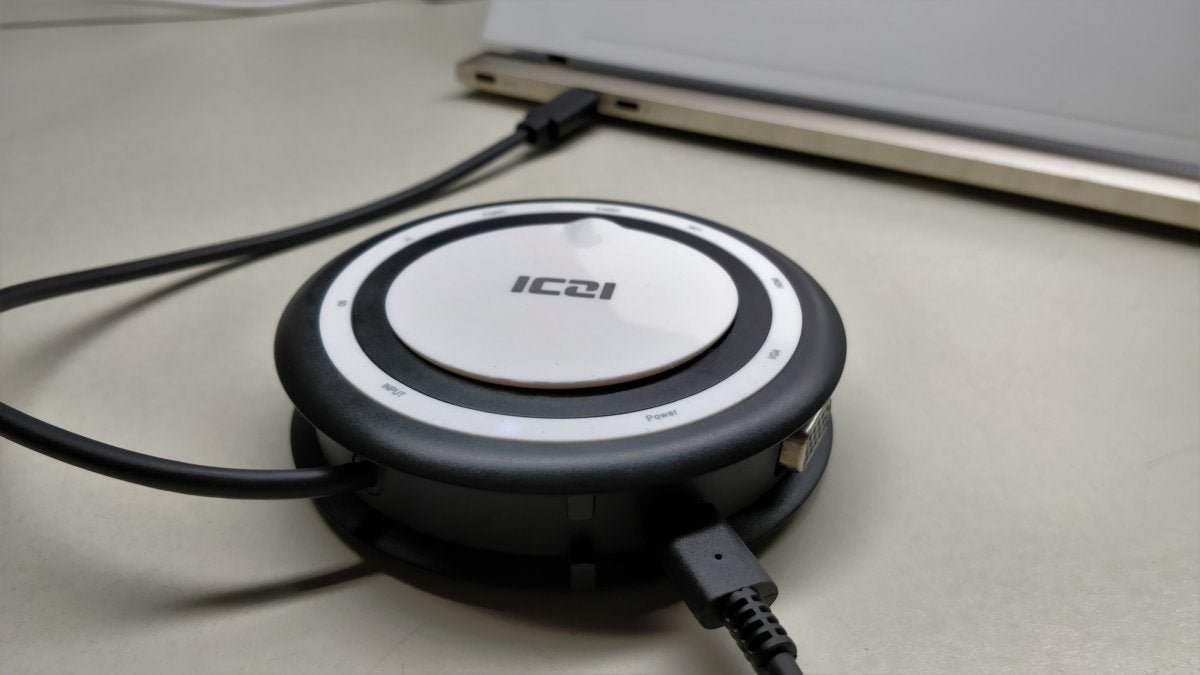 Next, check out what ports your laptop already has
It's also important to take stock of your laptop or tablet's ports: Does it have one USB-C port or two? If your device only has one port, is there a separate charging connection? If your laptop or tablet has a USB-C port and uses it exclusively for charging, you'll want to buy a USB-C hub with a dedicated charging input port. (In this case, it's also possible that only the charging port on the hub will work, though this isn't typical.) Note how much input power it allows, and confirm that will be sufficient for your laptop. Otherwise, you'll be forced to choose between charging your laptop and accessing other devices, which makes little sense.
Does your monitor have a USB-C port?
Recently, we've begun to see more displays include a USB-C port as well as HDMI and DisplayPort inputs. This is a positive sign (kind of) in that your monitor may be able to eliminate the need for a USB-C hub.
This has a couple of wrinkles. First, monitor ports have never been the most accessible, and trying to find the right port on the back of a big, clunky display isn't fun. You may find want to invest in a cheap USB-C hub just to avoid the hassle.
Second, that monitor's USB-C port may actually be a video input — so instead of connecting an HDMI cable between your PC and the display, you can simply run a USB-C to USB-C cable and accomplish the same thing. How do you know to do that? First, check out our roundup of the best USB-C displays, then read it carefully. We distinguish between the two to help you out.
Assess your laptop and peripheral power needs
Keep in mind that the hub's power port is for taking power in to your laptop, and not out to a phone. But your hub may still be able to charge your phone, with some caveats. A "bus-powered" USB hub connects to your laptop and pulls power from it, which it has share with several devices—and it won't do it that well.
Some docks will include a USB-C port whose only purpose is to accept your laptop's USB-C charger. That port will power your laptop as well as any ports connected to it. These devices will make more power available for fast charging your phone. (Your hub probably won't enable specialized charging like the Samsung Galaxy S20's Super Fast Charging, however, even if you use the supplied Samsung cable. You'll still need to connect your phone to its charger for that.)
Making sense of the USB-C technologies
A USB-C port on your laptop can either run at 5Gbps or 10Gbps, with the latter being almost ubiquitous these days. That's plenty of bandwidth for a printer, a mouse, a keyboard, or a hard drive, even all at once. Products like displays, ethernet, and high-speed SSDs gobble up that bandwidth, however.
We find that the display technologies tend to have the most influence over what you should buy. If you simply want to connect to an external 1080p display—or two—a USB-C dongle should work fine, provided that the dongle has the available ports. It's certainly the cheapest option. Once you start trying to connect to one or two 1440p or 4K displays, however, you may find that you'll want to consider options like the USB-C docking stations. You can get around this, in part. Instead of plugging your ethernet cable into the USB-C dongle, you can use a separate Wi-Fi connection, for example.
Traditionally, the only other alternative was a Thunderbolt dock. Provided your laptop had a Thunderbolt port, Thunderbolt's 40Gbps bandwidth allows for two 4K displays, running at 60Hz, plus various peripherals. (You can use a USB-C dock even if you have a Thunderbolt port, by the way.) USB4, a similar technology, is basically the same as Thunderbolt for your purposes.
Mentioned in this article
IOgear Thunderbolt 3 Travel Dock (GTD300)
Price When Reviewed:
$129.95
Now, there are also two intermediary technologies to choose from: a DisplayLink USB-C dock, and a USB-C dock that takes advantage of something called HBR3 and DSC.
DisplayLink, owned by Synaptics, uses software compression between your laptop and the dock to approximate a Thunderbolt experience over a generic USB-C connection. It requires a software driver, but our experience is that it's an excellent choice for office work, but not gaming. However, until recently, prices of DisplayLink docks haven't been where we think that they should be: in the $150 range.
HBR3 with Display Compression (HBR3 with DSC) is essentially an industry standard version of DisplayLink. The problem? The technology hasn't been widely publicized, let alone supported. Our experience has been that docks that support HBR3 work well with laptops using 12th-gen Core processors on up. Laptops with a 10th-gen Core chip inside them aren't supported, and 11th-gen Core laptops are iffy. If you own a 12th-gen Core laptop, especially a member of Intel's premium Evo brand, you stand a good chance of success. Otherwise, don't bother. (We haven't tested with laptops that use an AMD Ryzen chip.)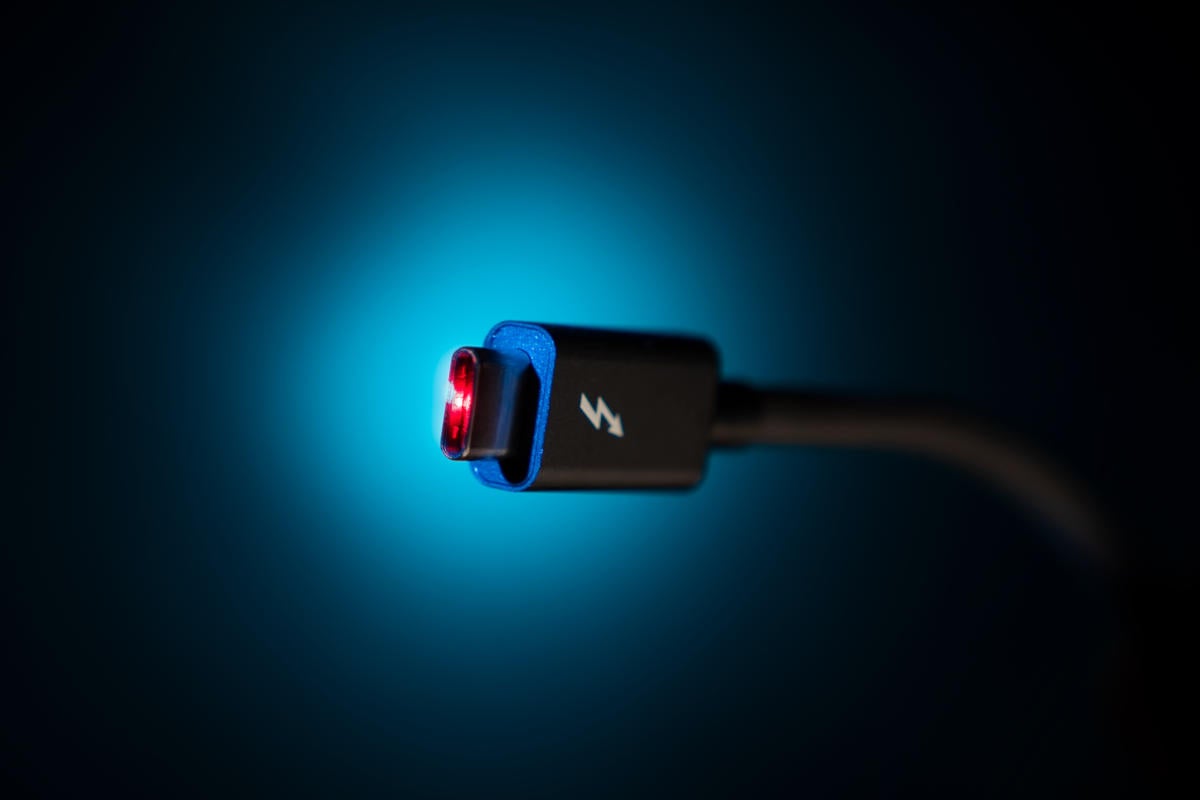 Finally, don't worry about platform branding
Because USB-C is common among Macs, Windows PCs, and phones, some hubs align their branding with a particular platform. Go ahead and use that USB-C that's billed as being "for MacBook Pro, Chromebook, and XPS" with any Windows PC—we did, and it works just fine. You won't need any special software or drivers.
How we test USB-C hubs
We used bus-powered peripherals to test each hub: an SSD, a hard drive, and a rewriteable DVD drive, all to make sure enough power was being delivered. We also ran speed tests on those hubs with ethernet connections, just to detect any anomalous results. We performed spot checks with other peripherals.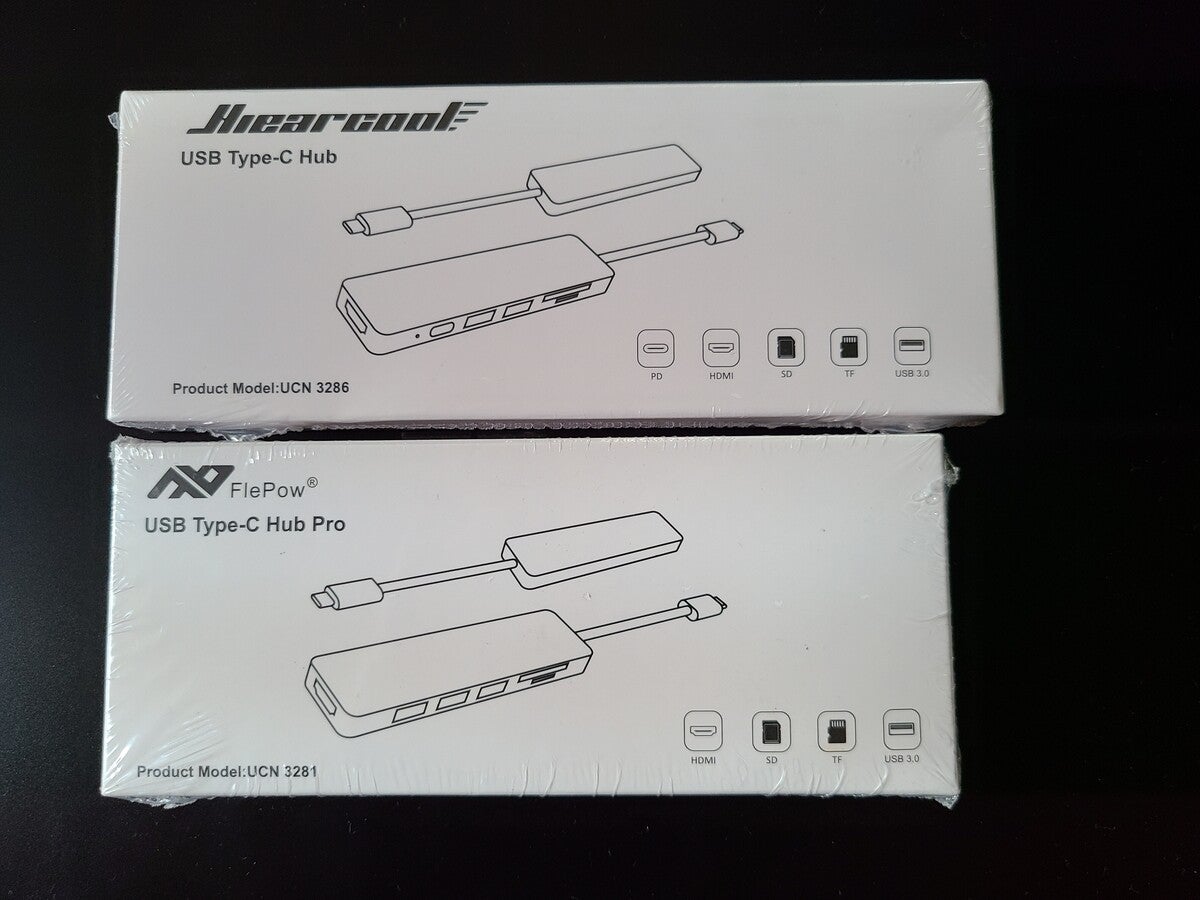 We conducted standardized tests to transfer a file from the SSD to the laptop; from the hard drive to the SSD; and then from an SD card to the PC, while simultaneously transferring files from the hard drive to the SSD. In some cases we used AJA's System Tool app to run read and write tests on connected drives. In almost all cases, the performance was identical, with a spread of about 3 percent—good news for you, as that's one less thing to worry about.
We measured the surface temperature while these tests were run. You'll see some buyers on Amazon pages complaining about how hot a hub gets; some do get on the warmer side. Also, where we could, we measured the power input for each hub.
We looked at how SD cards were inserted—you'd be surprised how many don't work unless they're inserted upside down!
We also noted the cord length, as shorter cables limit your options when positioning the hub around your laptop or tablet. Worst case, a short cable causes a hub to dangle from a tablet whose USB-C port is mounted toward the top.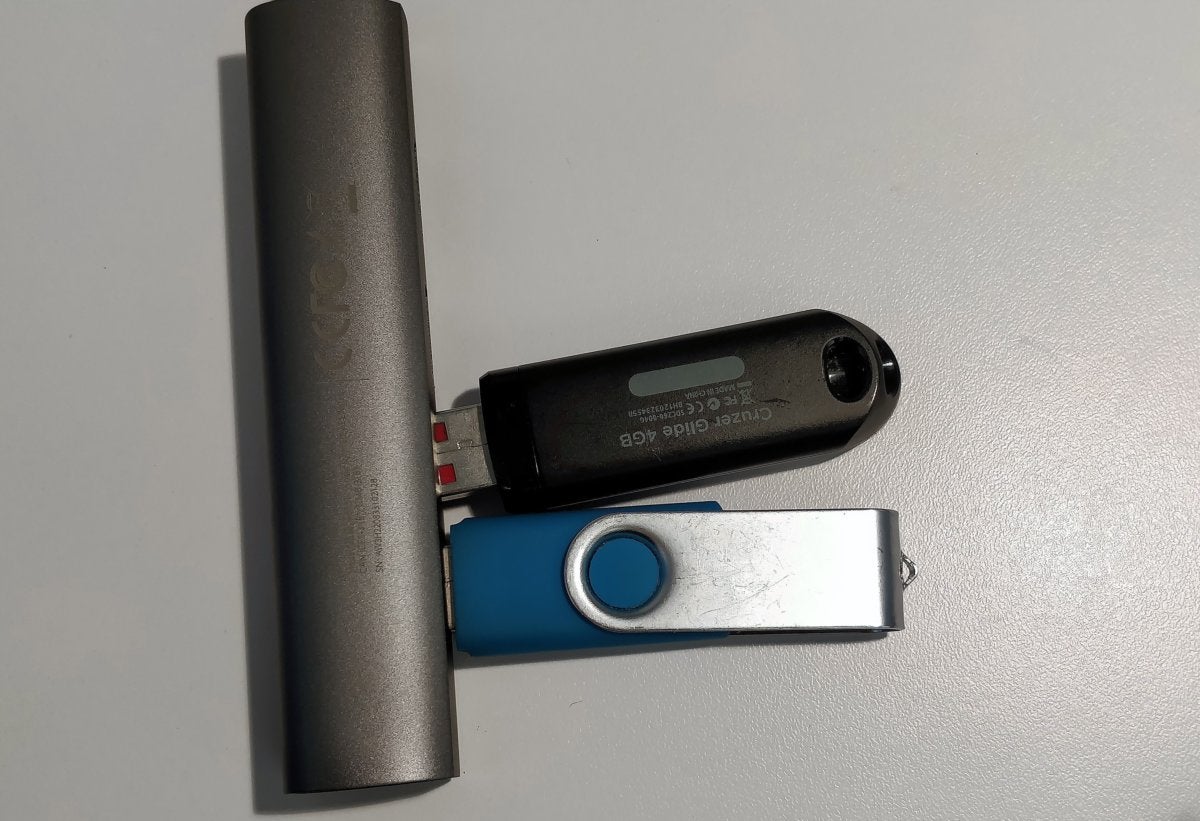 After testing our USB-C hubs, we can confirm that some no-names perform just as well as their more well-known counterparts, and for less money, too. One thing to keep in mind: Because price is so critical to our recommendations, know that some of the prices may change as manufacturers offer sales. Therefore some hubs we didn't recommend primarily based on price could become more purchase-worthy.
FAQ
---
1.
How much does a USB-C hub or dongle cost?
Expect to pay between $30 and $40 for a good USB-C hub that dangles from your laptop via a USB-C cable. We also include USB-C docking stations, which are bigger and bulkier but add even more capabilities. We'd expect you to pay over $100 for these.
2.
How much does price matter when buying a USB-C hub or dongle?
Honestly, not much. Pay attention to our reviews and those from other shoppers, but buy according to what the hub or dongle offers. You can absolutely find solid USB-C hubs and dongles for an inexpensive price.
USB-C docking stations, though, can feel a bit overpriced. In part, that's because Thunderbolt docks were wildly expensive during the 2020-2021 pandemic years. USB-C docking stations are an alternative, but their prices were sucked upward, too.
3.
What is the difference between a docking station and USB-C hub?
A docking station and a USB-C hub serve similar purposes—extending the range of ports available for a laptop—but they aren't entirely the same.
USB-C hubs are generally more compact and portable port expanders. They come with a few ports which are mostly USB-C or USB-A ports, but higher end hubs come with SD Card slots and HDMI or DisplayPort inputs as well. USB-C hubs are designed to be small and easy to carry around with you but require power to be drawn from a laptop itself.
Docking stations on the other hand are larger and designed to be more stationary. They are meant to help turn your laptop into a desktop replacement. In terms of available ports, they come with everything a USB-C hub has and more. This includes connections for external monitors, Thunderbolt 4 ports, and Ethernet ports, among others. They are also typically powered via a power outlet allowing for all connected devices to be powered directly from the docking station.
4.
What is the difference between USB-C and Thunderbolt?
Both USB-C and Thunderbolt ports are universal in that the same input can be used for both, but they are not exactly the same. USB-C input ports allow for data transfer rates of up to 10Gbps and power charging. Thunderbolt ports allow for data transfer rates of up to 40Gbps, power charging, and video output up to 4K resolution.
There are a couple of caveats. DisplayLink USB-C docks use the DisplayLink compression technology to squeeze more data over the generic USB0-C connection. Provided you're not interested in high-end gaming, this technology works exceptionally well.
You may see high-end, modern laptops (which use 12th-gen or 13th-gen Core chips) squeeze out more than 10Gbps across the USB-C port because of a more generic technology called HBR3 with Display Compression. But which laptops officially support that is rarely called out by the manufacturer. Basically you may get lucky, or not.
5.
Why do USB-C hubs get so hot?
USB-C hubs can get warm or even hot while using them to transfer data or charge devices. This is because the electronic components and circuitry within hubs build up heat during use. Depending upon the hub's material, heat can become trapped inside the hub leading it to become hot to the touch.
If you are concerned about your hub becoming too hot during use, you may consider purchasing a hub made from metallic parts, such as aluminum, so that heat can more easily dissipate as it builds up.
Updated on August 17, 2023 with additional context and updated buying options.