If you bought a Pixel 3 or Pixel 3 XL, you're probably very happy with your purchase. But they're not quite perfect. Over the weeks, several nagging bugs have popped up that have Pixel users shaking their fists and demanding retribution. And Google has heard their cries.
Ahead of an upcoming software update, Google is offering Pixel 3 owners free money for their troubles. Head over to the Google Play Store app on your Pixel and scroll down on the main page until you see an offer exclusively for Pixel 3 users. (My offer was $2, but your mileage may vary. Some people report getting as much as $5.) To claim the credit, simply click on the banner and follow the "Shop now" button. The credit expires on December 6, and is only good for apps and games, not movies or books.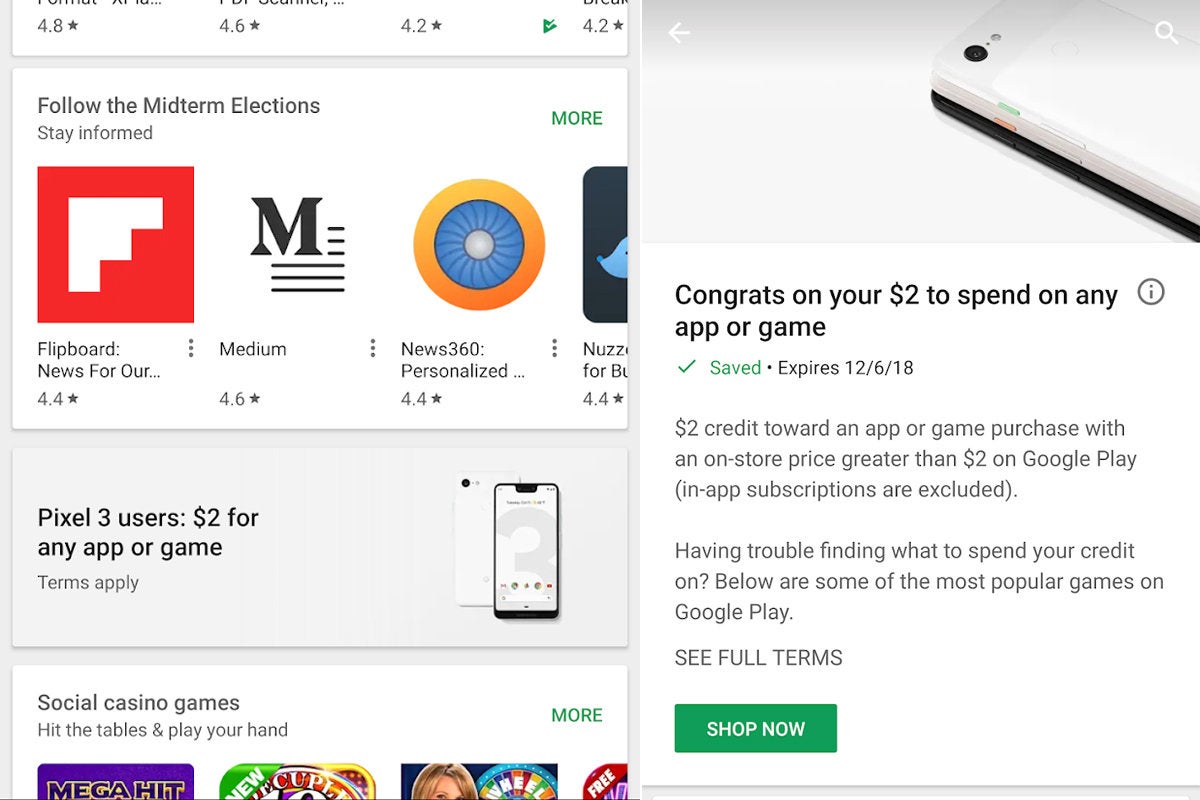 As far as the fixes go, the first one involves charging. Bundled into the November security update that landed this week, Google has tweaked the lock screen messaging while charging to properly reflect what's happening. Previously, whenever you placed the Pixel 3 onto a charging pad, it automatically said "Charging rapidly" even though that usually wasn't the case. Now, the lock screen will read, "Charging slowly," when placed an anything other than a Pixel Stand.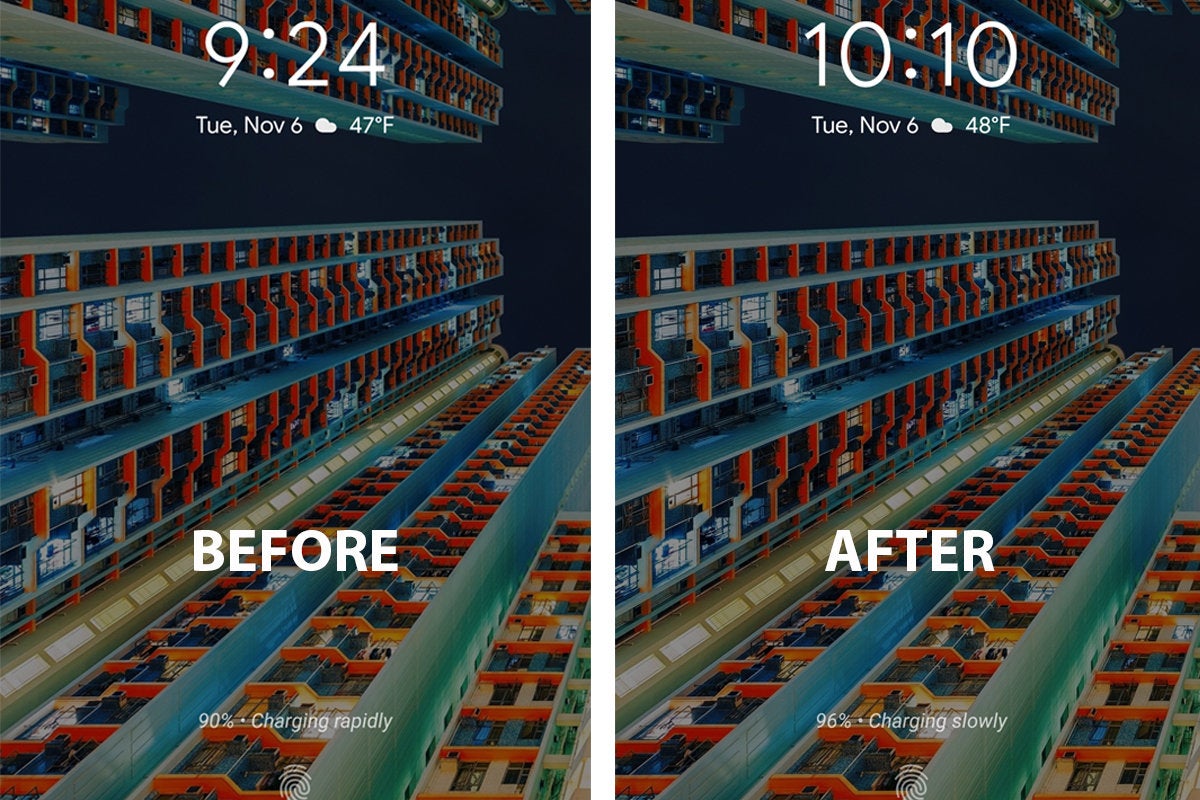 Speaking of Google's wireless charger, the company will also be sending out a fix to address notification issues. When the Pixel is placed on the stand, some users are reporting that ambient notifications—the icons that appear on the black screen—are not showing up. Google told Android Police that restarting the phone is a workaround and "we'll be rolling out a fix for this bug in the future."
Mentioned in this article
Google Pixel 3 XL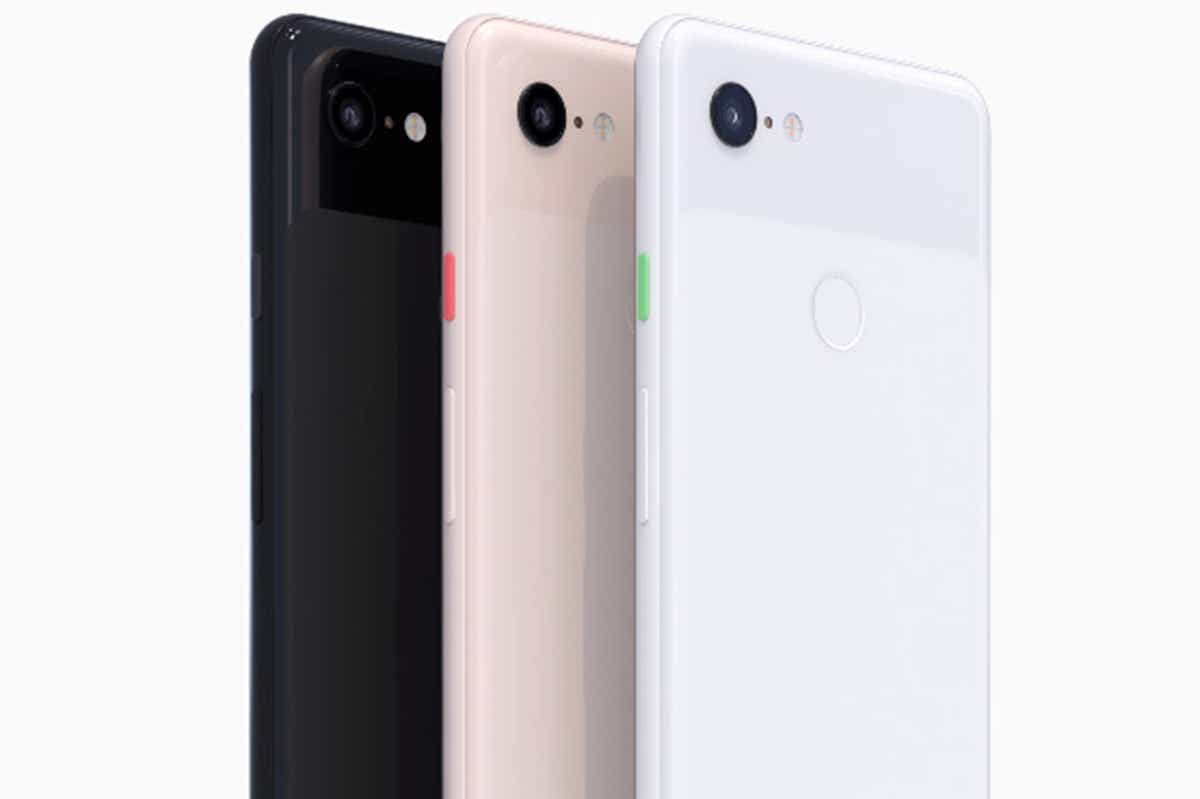 Another Pixel 3 issue on Google's radar is memory management. Some users have complained that their Pixel phones have been aggressively quitting background apps despite sporting 4GB of RAM. While it appears as though this was intended as a battery-saving feature rather than a bug, Google will nonetheless be fixing the issue for some users. In a statement to 9to5Google, a spokesperson said, "We're rolling out a software update in the coming weeks to keep background apps from being prematurely closed in certain situations." We're not entirely sure what that "certain situations" means, but at least Google is working on it.
Presumably these issues will be part of the same update that will fix the random extra-notch behavior and the camera's occasional inability to save a photo. So if you've experienced any of these issues, keep an eye out for an update soon.