Google would like us to think of its messaging strategy as a work in progress. What it's progressing towards, I don't know. Amongst all the changes, additions, mergers, and rebranding its series of messaging apps have gone through over the past few years, Google has done little to simplify or streamline its strategy. And with the latest moves, we may have fewer apps than ever, but the message has never been more muddled.
In a blog post Wednesday night, Google confirmed rumors that classic Hangouts and Allo are going away, which comes as no surprise. Google already announced that Hangouts would be splitting into two new apps, Hangouts Chat and Hangouts Meet, and Allo has been "on pause" since April as Google re-evaluated the purpose of the two-year-old app. But with less comes more confusion. Eight months later, we have a new Allo-less strategy that's no clearer than it was when the app launched in 2016.
Got the message?
The reality of it is that Allo was pretty much doomed from the start. It's not that it was a bad app or even a bad concept, but the majority of Android users either didn't know or didn't care that it existed. Even if it hadn't been a superfluous addition to the many default Android messaging apps, a raft of privacy issues, confusion, compatibility, and usability issues kept it from becoming all it could be. However, it's not all for naught. Google has gradually been working most of Allo's best features into Android Messages, so the spirit of of the service is still alive.
While Allo's demise—officially set for March 2019—has been relatively quick, Hangouts has gone through more iterations than I can list here. What started as a smart combination of Google Voice and Google+'s messaging ambitions, Hangouts was supposed to be the ultimate place to, well, hang out. Like iMessage, Hangouts used a proprietary protocol to allow non-SMS instant messaging, and over countless updates, it added and/or removed various features, including group video chats, voice calls, broadcasts, and texts.
If you don't understand or remember any of that, don't worry, it's pretty much all going away. Google new strategy consists of just four apps now:
Messages
Duo
Hangouts Meet
Hangouts Chat
But what's supposed to be a move "toward a simpler communications experience" is anything but. Here's how the new lineup breaks down now:
Messages is basically the new Allo (read: stickers and GIFs) without the Google Assistant integration and instant messaging capabilities, a.k.a. the two features that actually made Allo worth using. Duo is for one-on-one video calls. Hangouts Meet is also for video calls, but geared at groups and meetings. Hangouts Chat is for Slack-style instant messaging.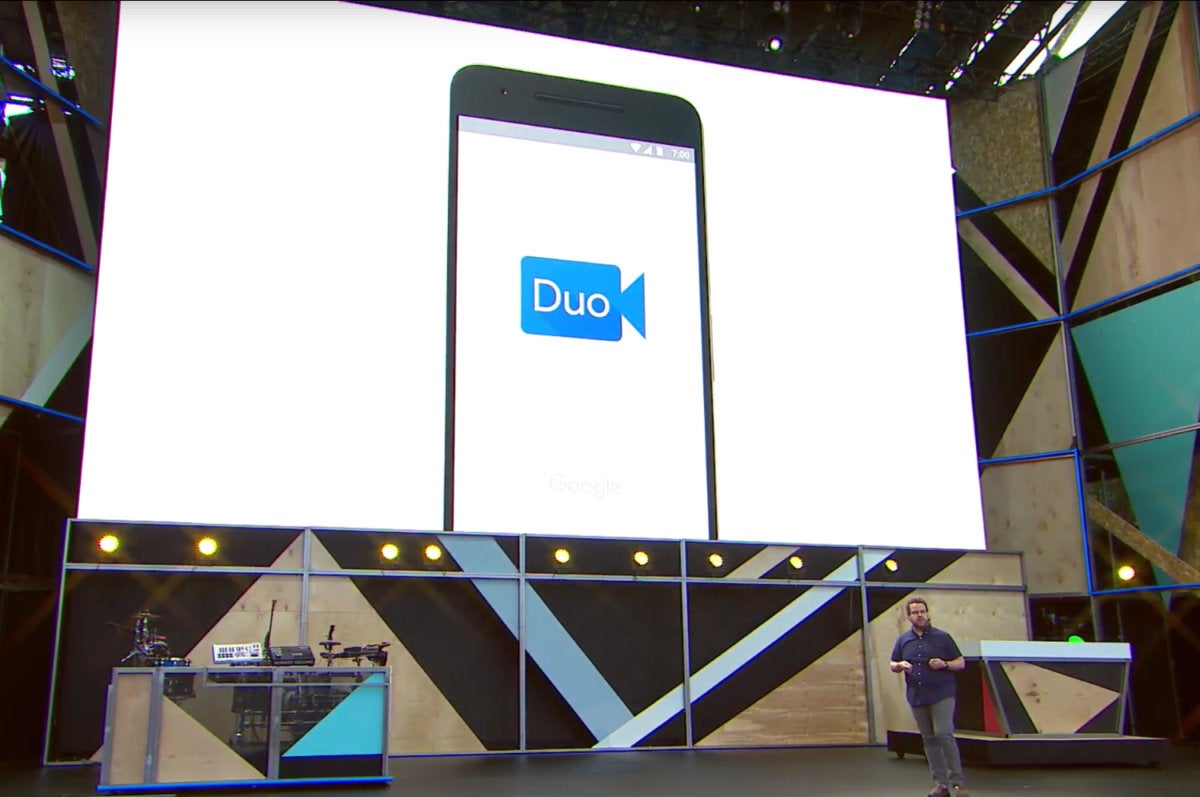 But wait, there's more: Chat is also what Google calls the RCS portion of Messages—the protocol that is supposed to deliver iMessage-style non-SMS messaging—but it may or may not work with your carrier or phone. Hangouts Chat can't send SMS messages. Despite the name, the lead Duo engineer promised group calling earlier this year and dives into the code suggest Google is indeed working on it. And while Hangouts Chat is limited to G Suite business customers at the moment, "at some point" it will be available to former Hangouts users. And of course, classic Hangouts will still work for however long Google feels like supporting it.
So even if you overlook the fact that the apps that sound like they're a pre-millennial social network are actually for professionals, you've still got two pairs of apps that basically do the same thing. (Or maybe three, since we have no idea how or if Google Voice—which also does calls and texts but not video calls—fits into all this.)
Too many moving parts
When you dive into the integration with Google's other services, it devolves even further. When you select a person into Contacts, the options for texting and video calling are Messages and Duo, respectively, but in Gmail, "Hangout" is the first messaging option, which takes you to the classic Hangouts app, assuming you have it installed.
None of it is clear or logical. And I'm not really sure what Google is trying to accomplish with this latest change. I'm on board with Allo being sunsetted, especially since Google had basically stopped paying any attention to it, but why do business apps and consumer apps need to be separate when they essentially do the same thing? And why does there need to be two of each app? Why not integrate the best parts of Duo, Messages, Allo, and Hangouts into one app, and focus on business-style communication in another?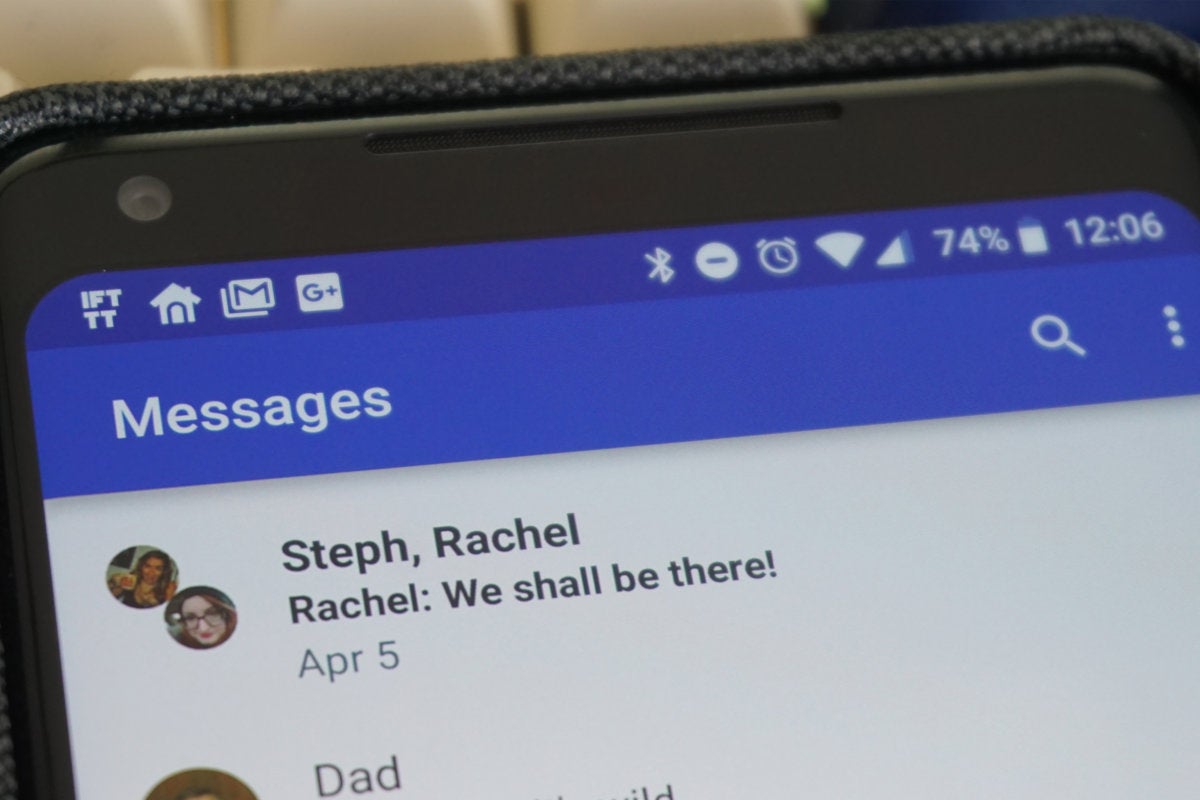 And most of all, why is Google abandoning its own instant message service in Allo and Hangouts for a carrier-driven ball of confusion in RCS? A decade in, one of the best iPhone features is still the ability to instantly chat with other iPhone users using iMessage no matter where you are or what your connection is, something Hangouts and Allo were supposed to deliver. Now, we're basically stuck waiting for carriers. And even of they do all get on board, you'll still need the right phone for it to work.
A simple fix
While the blog post makes it seem like this is the final revision to its messaging strategy, we know better than to believe that. There are still seven separate Google apps for messaging, at least one of which will be shut down this time next year. And even if Google does succeed in whittling them down to four, where does that leave us? Here's my solution:
1. Make Messages the hub. Google's Android texting app is clearly the one app that won't be going anywhere, so make that the center for all things consumer. That includes IM, video calls, texts, and RCS chats. There needn't be any delineation between apps and service when I want to contact someone. Just open Messages on the phone or the web, tap on a name, and start typing. The system should be smart enough to know what system the person on the other end has and select the best one without any configuration needed.
2. Rename Hangouts to Messages for Business. If Google wants to keep a service tied to G Suite for business customers, Hangouts is the wrong brand. There's too much baggage attached to it, and besides, it doesn't really sound like a professional app. Messages for Business doesn't exactly roll off the tongue, but it's clear and keeps with the Messages brand.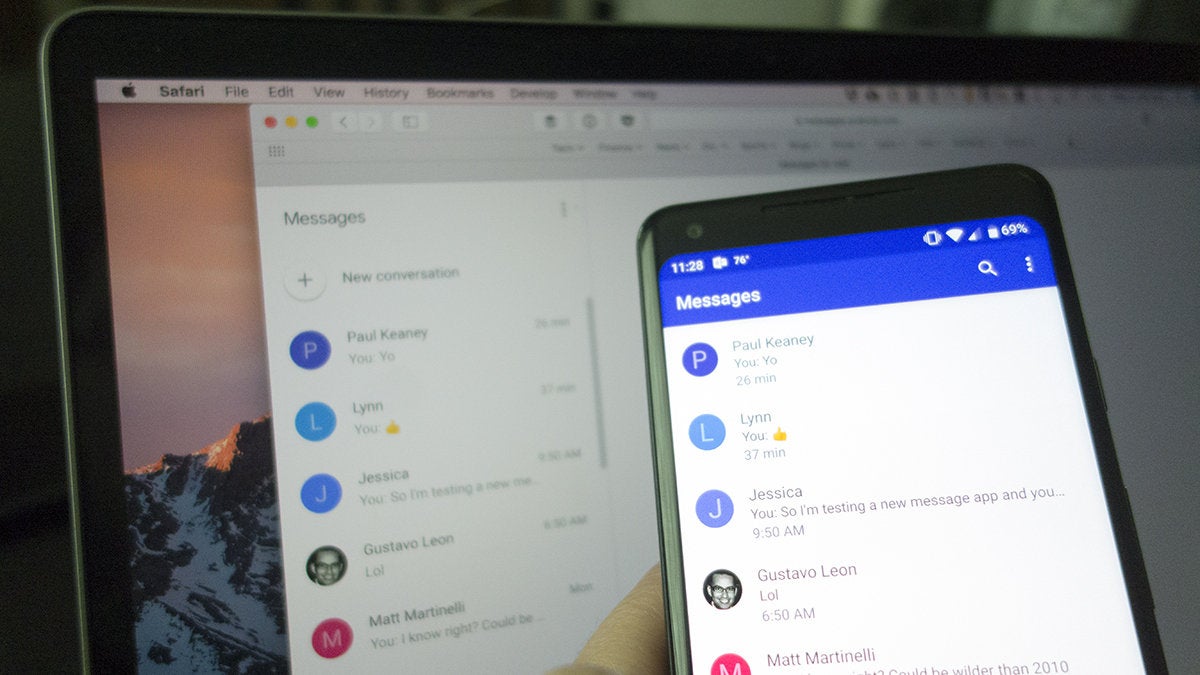 3. Dump Duo and Meet as separate apps. With tight integration with Messages and Messages for Business, there needn't be separate apps for video calling. Just make Messages a one-stop shop for all communication.
4. Do it next year. Google has a habit of waiting until people get comfortable with a new app or service, then letting it languish for a few years, and finally killing it. That's probably what's going to happen to the new Hangouts once Google either gets bored with it or realizes that not enough people are using it. So make the change now.
Of course, none of these things will happen. Google will continue to carry several messaging apps, and sometime in 2020 there will be another blog post explaining what the next step is and why this time it's so much better than before. That is, if we don't get a few new apps along the way.