Qualcomm's new Snapdragon 855 mobile processor offers a ton of new features that could be potentially enabled on next-generation smartphones—almost too many to list. But we managed to see some of the best in action.
After Qualcomm finished announcing the Snapdragon 855, the company opened a pair of demo rooms showing some of the 855's flagship features. Through PCWorld's video team didn't make it to the event, I was able to record video demonstrating some of the new capabilities of the mobile chip, including improved battery life and gaming performance, intelligent audio filtering, and 4K recording with HDR. They all ran on prototype phones with the Snapdragon 855 chip inside.
Unfortunately, what we didn't get to see included object identification and replacement, one of the features that taps into the computational aspect of the Snapdragon 855's Spectra image signal process (ISP). Others, such as a third-party "Deep Night" demo by ArcSoft, didn't seem to offer a dramatic improvement over the status quo. (In the case of Deep Night, it was less of an actual demo than an explanation of how it worked, as the daytime demonstration used pre-shot photos.)
Battery life
Qualcomm talked quite a bit about the Snapdragon 855's performance during the processor's reveal, but not so much about battery life. But in this demo, the company configured two identical phones—one equipped with the new chip, and one with the last-generation Sanpdragon 845. Both phones are running a test that estimates their projected battery life. In one test, an Instagram-like app is playing; in the other, both phones are running Player Unknown: Battlegrounds. The Snapdragon 855 comes out comfortably ahead in all situations.
Gaming performance
There aren't too many apps that can truly test a smartphone processor's graphics capabilities, though PUBG and Fortnite probably fit the bill. Instead, Qualcomm used Asphalt 8, a traditional high-speed racer to show off the Snapdragon 855's gaming chops.
Intelligent audio filtering
Trying to hold a video or audio call through wind and rain can make communication impossible. The Snapdragon 855 has an interesting feature that allows it to intelligently filter out music you're playing back and record just your voice instead.
4K video capture with HDR
The Spectra 850 digital signal processor (DSP) is powerful enough to enable a number of different features, not the least of which is richer, more dynamic 4K recording with HDR. Qualcomm executives made the argument that the new enhancements to the Adreno GPU, together with the improvements in the Spectra DSP, would make video viewing more preferable on a smartphone than a laptop or computer monitor.
Note: I realized later that I never actually began recording on the phone, although the video shows the pre-recorded video captured with the Snapdragon 855 reference design.
The rest
We also recorded a couple of still images.
Simulating bokeh, the dramatic contrast between out-of-focus areas of a photo and the subject, has been a feature of "portrait modes" over the last few years. It's not clear whether this is just a demo or some sort of feature that smartphone makers will be able to add, but it shows just how easily the Snapdragon 855 can add it to a scene.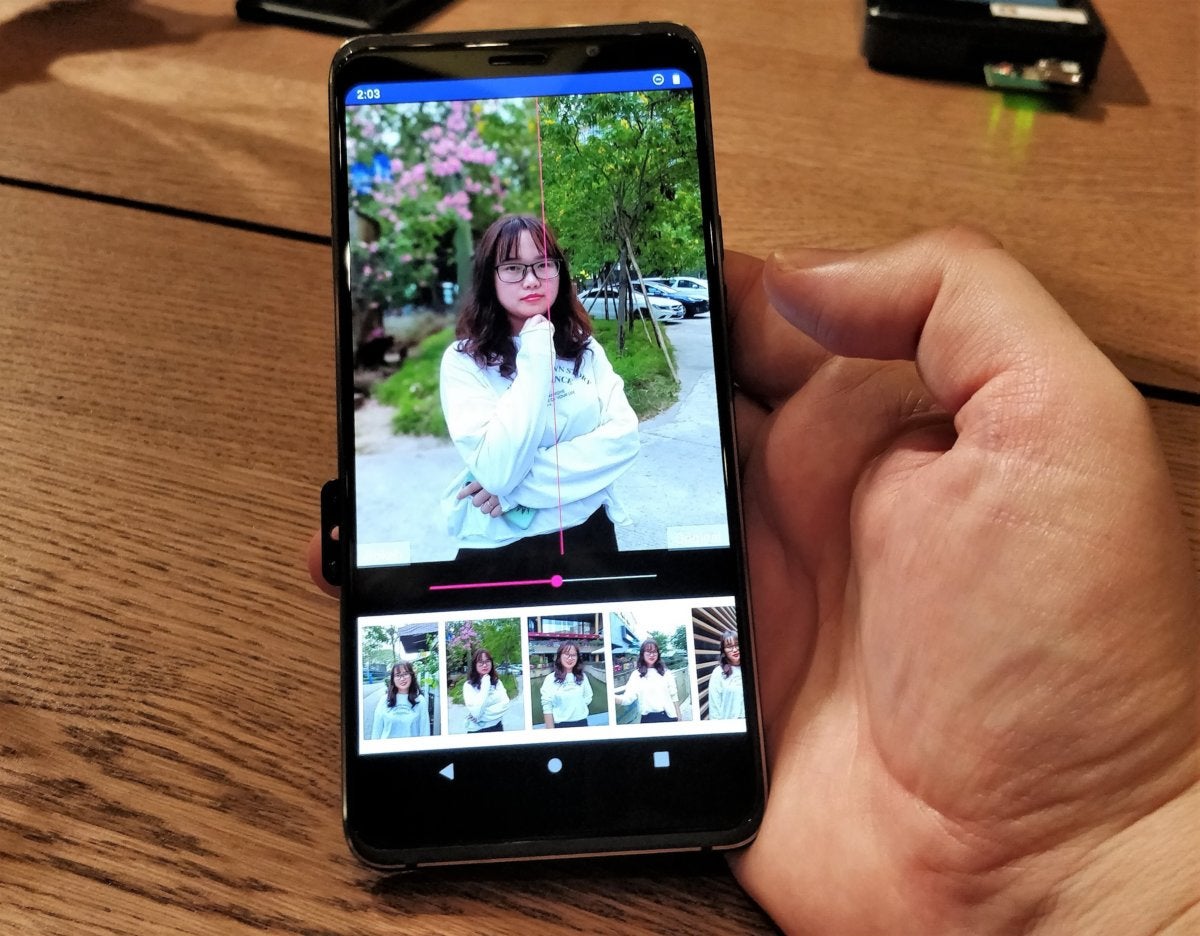 Finally, here's a closer look at the back of the Qualcomm Snapdragon 855 reference phone itself. The touch points for the antennas are used for diagnostics.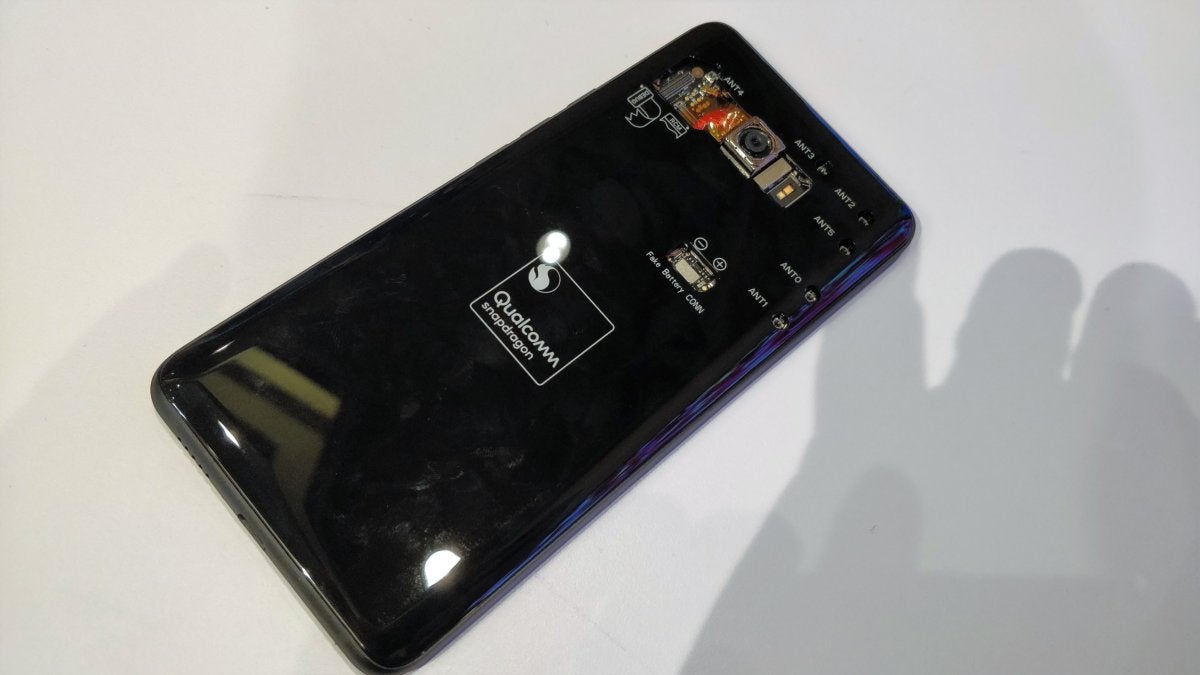 Note: Because Qualcomm would provide certain information only via an in-person briefing in Hawaii, with no alternative venue in the continental United States or by virtual means, we accepted the company's offer to pay for my flight and hotel in order to get the story.