Samsung has disclosed that its Samsung Notebook 9 Pen for 2019 will boast a pair of moderately significant upgrades: Thunderbolt I/O ports, and a discrete Nvidia GPU on the larger model.
The 2018 version of Samsung's Notebook 9 Pen was a study in contrasts: While the exterior felt relatively cheap and plasticky, Samsung's choice of materials made it exceptionally light. Yet at $1,400, it felt overpriced. And while we applauded the inclusion of the pen—and a holster that was built right into the laptop itself!—the Samsung S Pen eventually got stuck and couldn't be removed.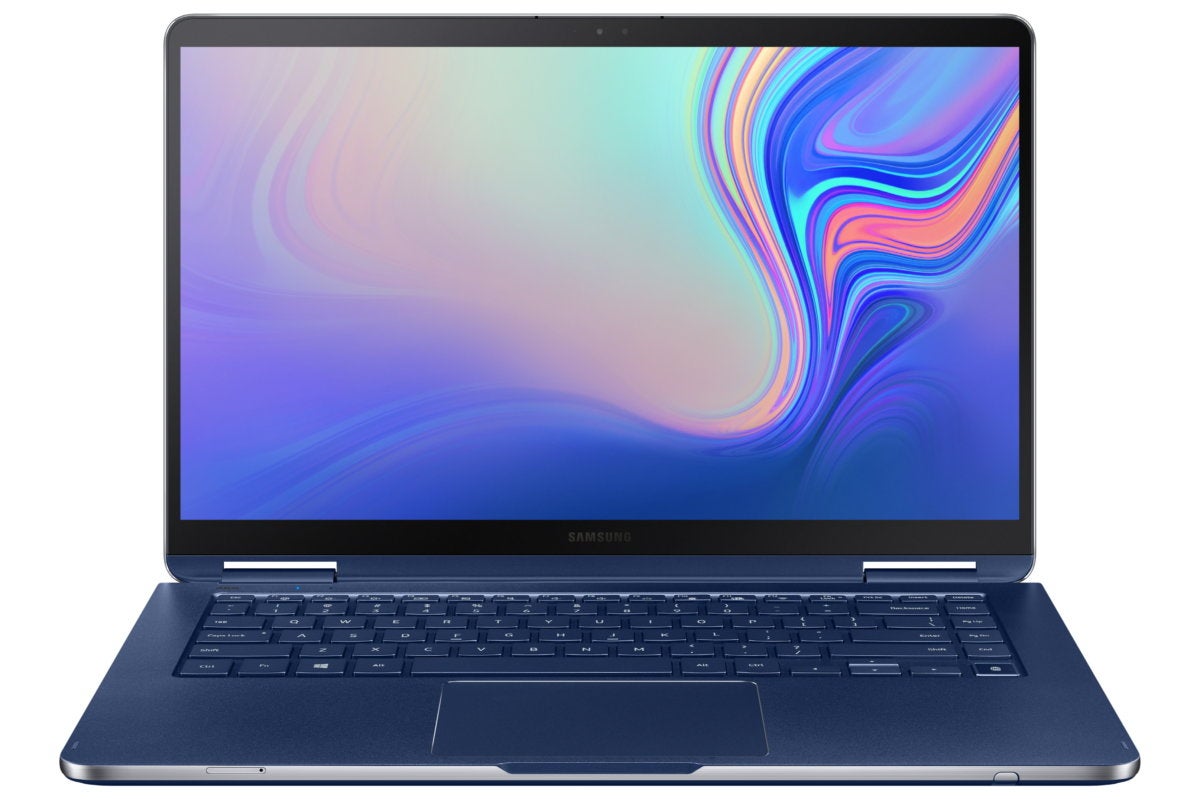 Unfortunately, we don't know the price of the Notebook 9 Pen (2019), a key metric in determining how useful it will be. We do know most everything else, however: It will be available in both 13-inch and 15-inch form factor, at about the weight of the 2018 device. There will indeed be an S-Pen, built right into the laptop as well.
But Samsung also addressed a key deficiency, at least on paper: Thunderbolt, the next-gen I/O standard that's appeared on a few high-end notebooks, and can be used on high-end monitors. It's also a forward-looking technology for external GPUs, a niche technology that could allow a notebook to turn into a gaming powerhouse when docked. Until then, though, the 15-inch model includes an Nvidia GeForce MX150 with 2GB of RAM. The 2018 versions didn't include a discrete GPU.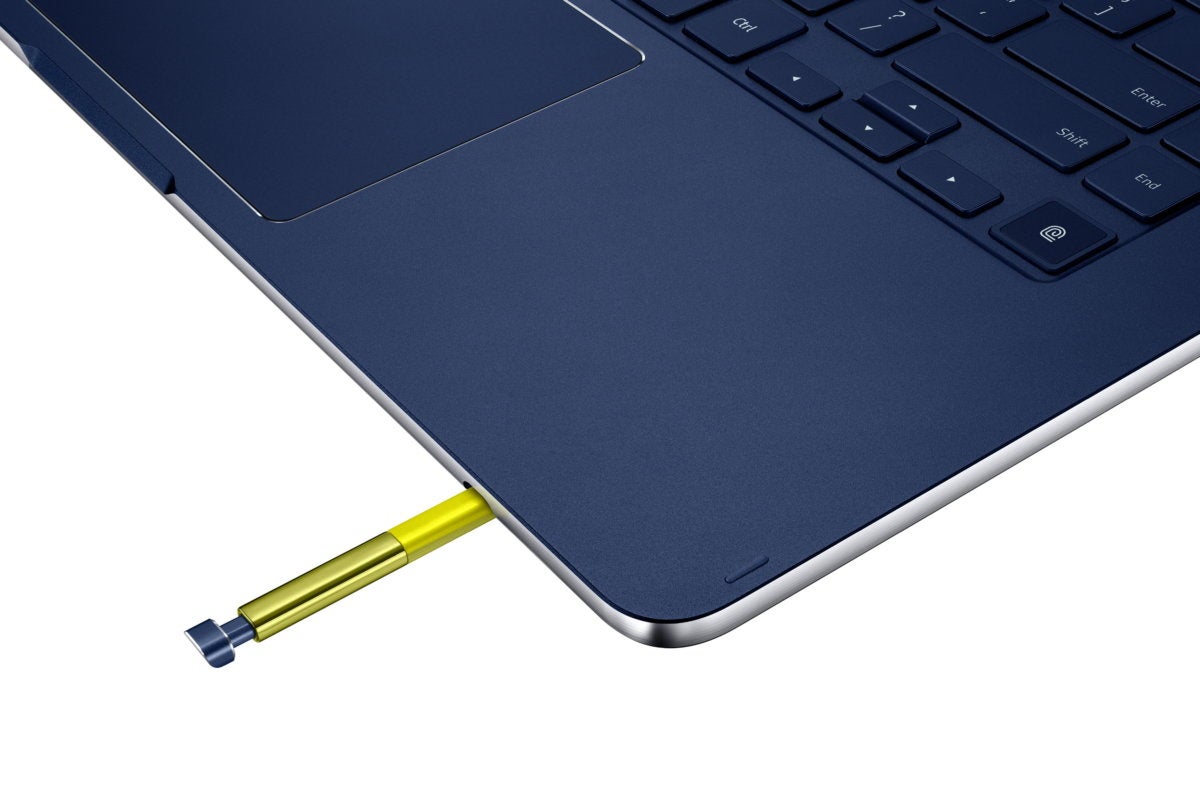 Here are the specs of both the 13-inch and 15-inch versions of the Samsung Notebook 9 Pen (2019), as outlined by Samsung. Note that Samsung hasn't specified which CPU will be used by either version. According to Samsung, both versions will be available in "2019."
| | | |
| --- | --- | --- |
| | Samsung Notebook 9 Pen 13" | Samsung Notebook 9 Pen 15" |
| Dimensions | 307.9 X 206.2 X 14.9—15.9 mm | 347.9 X 229.1 X 16.9 mm |
| Weight | 2.47lbs | 3.44lbs |
| Battery | 54Wh | 54Wh |
| Material | Aluminium | Aluminium |
| OS | Windows 10 Home | Windows 10 Home |
| LCD | 13.3" Full HD | 15.0" Full HD |
| CPU | Intel® 8th Gen | Intel® 8th Gen |
| Graphics | Shared | Nvidia GeForce MX150 (2GB) |
| Memory | LPDDR3 | LPDDR3 |
| Storage | PCIe NVMe SSD | PCIe NVMe SSD |
| Wireless | 802.11 ac wave2 2×2 (GIGA Wi-Fi) | 802.11 ac wave2 2×2 (GIGA Wi-Fi) |
| Speakers | AKG stereo speakers with ThunderAmp | AKG stereo speakers with ThunderAmp |
| Camera | HD IR Camera | HD IR Camera |
| Security | Facial and fingerprint recognition | Facial and fingerprint recognition |
| Ports | Thunderbolt 3 (2) | USB-C (1) | HP/MIC | UFS & microSD Combo | Thunderbolt 3 (2) | USB-C (1) | HP/MIC | UFS & microSD Combo |
| Keyboard | Backlit keyboard | Backlit keyboard |
| Pen | Built in S Pen | Built in S Pen |