At a Glance
Expert's Rating
Pros
Collaborative projects to trace lineage
Can identify relatives from mother's or father's side
Map on ancient ancestors for people of European descent
Cons
Outdated-looking design and interface
Pricey, confusing tier system
Misidentified German ancestry as British
Our Verdict
As the oldest DNA testing company, Family Tree DNA's age shows in its outdated-looking website and results compared to newer, sleeker services like 23andMe and AncestryDNA. But it does take privacy seriously while offering interesting results, collaborative projects, and paternal and maternal family matchmaking.
Best Prices Today: Family Tree DNA
Editor's note: This review was changed after publication to reflect new information regarding FamilyTreeDNA's privacy policy, which can be found in the Privacy section below.
FamilyTreeDNA is the oldest DNA testing company—and it shows, for the wrong reasons. Its website and results appear outdated compared to newer, sleeker services like 23andMe and AncestryDNA.
Mentioned in this article
Ancestry Service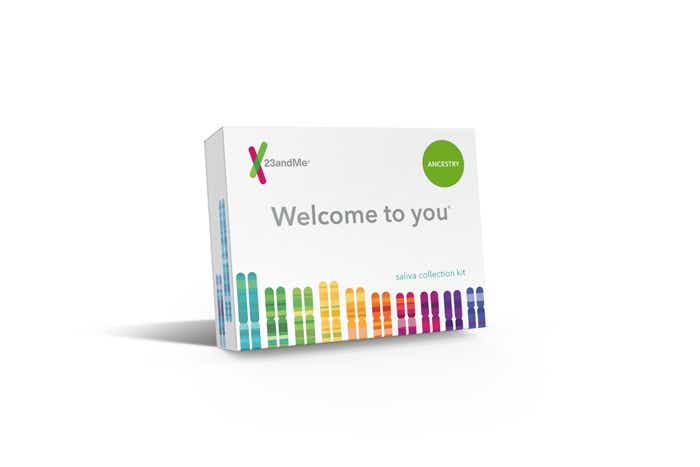 That said, FamilyTreeDNA has some intriguing features you won't find elsewhere. It takes a collaborative approach by letting you share your genealogical and genetic info with a project, where you can help uncover the shared lineage of families. It can also test up to three different parts of your DNA, depending on which versions of the test you pay for.
Most tests, like AncestryDNA and MyHeritage DNA, test just your autosomes. These are 22 of your 23 chromosomes containing DNA that you share with people on both sides of your family. Autosomes are great for finding relations up to 10 generations back with up to to 95 percent accuracy; the accuracy declines as the relation grows more distant. Autosomes are also very good at estimating your ethnic heritage.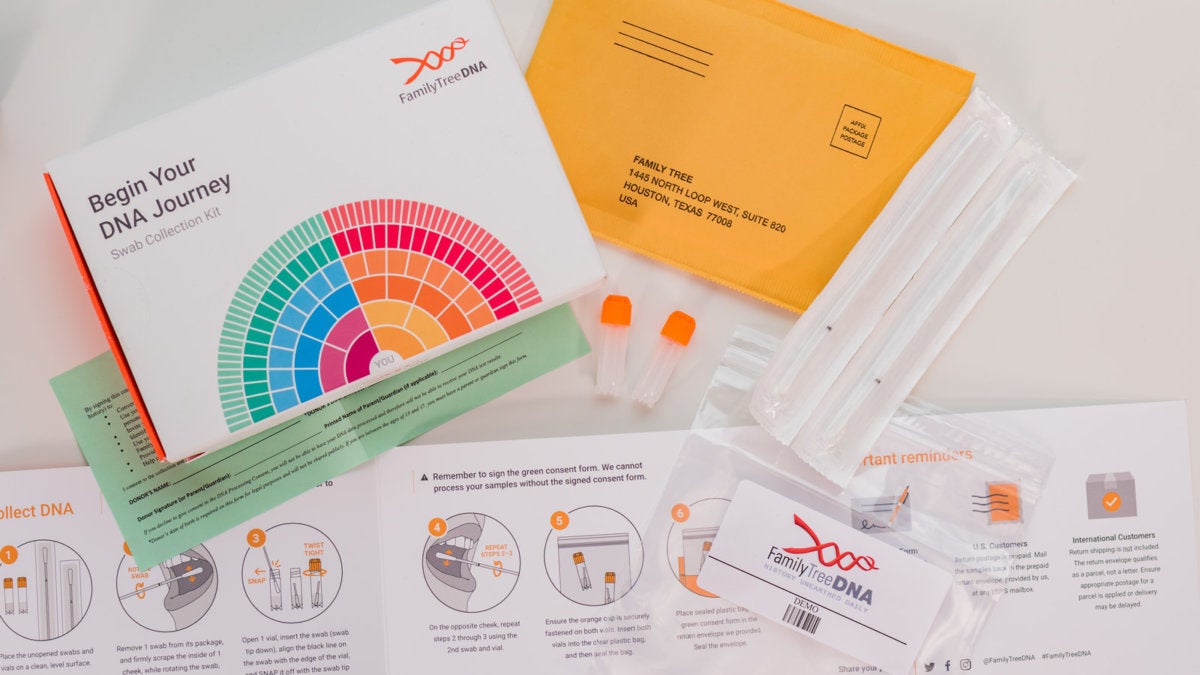 Mentioned in this article
Living DNA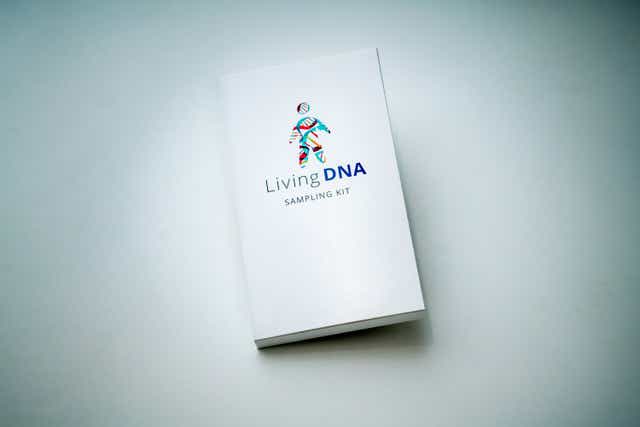 Like 23andMe and Living DNA, FamilyTreeDNA DNA can also test your mtDNA and yDNA (if you're male). mtDNA comes from your mother while yDNA comes from your father. These types of DNA can reveal your ancient forebearers on either your mother's or father's side, known as a haplogroup. With this information, the test can show you the supposed ancient migration patterns of your ancestors.
But FamilyTreeDNA disappoints with confusing pricing that requires you to pay extra to get more results about your DNA. The service charges separately to test your autosomes ($79), yDNA ($169), and mtDNA ($199). So it sets you back a whopping $447 to get everything tested.
23andMe and Living DNA, on the other hand, test all these three parts of your DNA for just $99. Though it should be noted that even though FamilyTreeDNA charges separately for each of its DNA tests, it examines more of your DNA's data to provide genealogical results compared to the more anthropological results from 23andMe and Living DNA. And FamilyTreeDNA isn't the only one to charge separately: Helix also nickels-and-dimes you with "upgrades" after you take your test.
To justify the costs, FamilyTreeDNA argues that its test more closely examines your DNA than its competitors. While other tests typically identify mutations to estimate an individual's ethnicity, FamilyTreeDNA compares up to 500 STR (short tandem repeat) markers, which are specific segments of DNA that people share, and thousands of SNP (single-nucleotide polymorphisms), known as "snips" of DNA, that can distinguish a specific population's common ancestor.
Because it provides a low-level analysis, FamilyTreeDNA is the only major DNA test that can specifically identify whether a relative is from your mother's or father's side. This feature alone makes FamilyTreeDNA DNA a test to consider.
For our review, we tried out the $79 Family Finder autosomal and $169 yDNA tests. So let's get started.
Note: This review is part of our best DNA test kit roundup. Go there for details about competing products and how we tested them.
DNA collection
FamilyTreeDNA DNA's kit collects your DNA with cheek swabs that you send off for testing. This is what's in the kit:
Two cheek swabs
Two vials
Specimen bag
Return mailer
Instruction booklet
Registration form
Mentioned in this article
MyHeritage DNA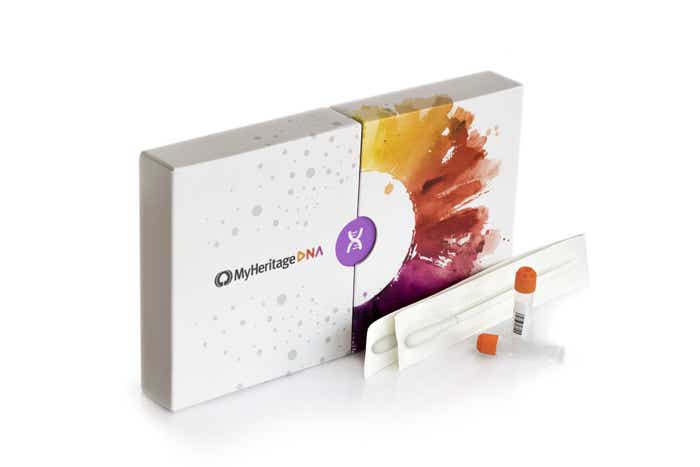 The company just redesigned its packaging and provided PCWorld with a demo kit. Much like MyHeritage DNA, FamilyTreeDNA DNA's kit now includes two mouth swabs that you break into vials of DNA preservation fluid. Before, it provided no preservation fluid for the swabs.
It's easy to take the test. Simply assign each swab to one side of your mouth and rotate it for 45 seconds. Then, you can place each swab in a vial and snap it along the designated line, screwing the vial's cap on tightly afterward. Place the vials in the specimen bag, seal it in the return mailer, and send it off to the lab.
Unlike other tests, FamilyTreeDNA DNA doesn't require you to register your kit online. Instead, you're given login information in the email confirmation of your order. Make sure the kit's number matches the one you got in the email.
Speed
Since FamilyTreeDNA DNA offers different types of tests, the time it takes to get results can vary. The basic Family Finder test for your ethnicity and DNA matches takes 4 to 6 weeks, while the other tests are 6 to 8 weeks. That makes FamilyTreeDNA DNA more or less comparable to MyHeritage DNA, which also takes 4 to 6 weeks for the same kind of results, while AncestryDNA and 23andMe take 6 to 8 weeks.
Results
FamilyTreeDNA's online dashboard isn't streamlined and is sometimes disorienting. There are just so many tabs under each test you purchased. Each tab opens up a page where you can learn another piece of your DNA story. It doesn't offer any guidance about where and how you should begin. I'd prefer a vertical layout that guides you through your results like 23andMe's and Living DNA's approach.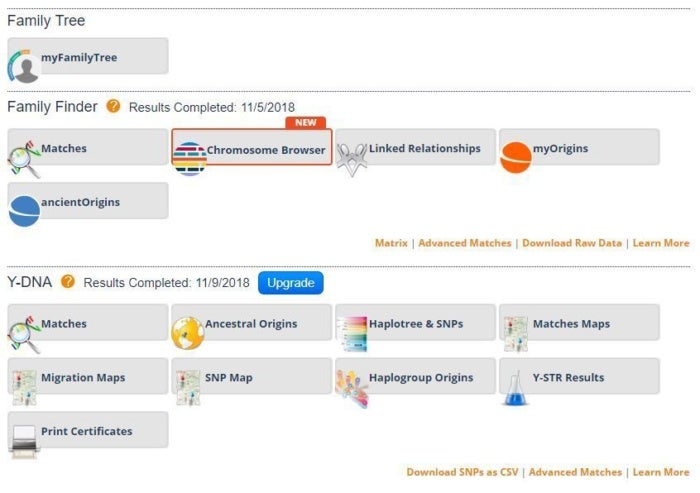 Mentioned in this article
AncestryDNA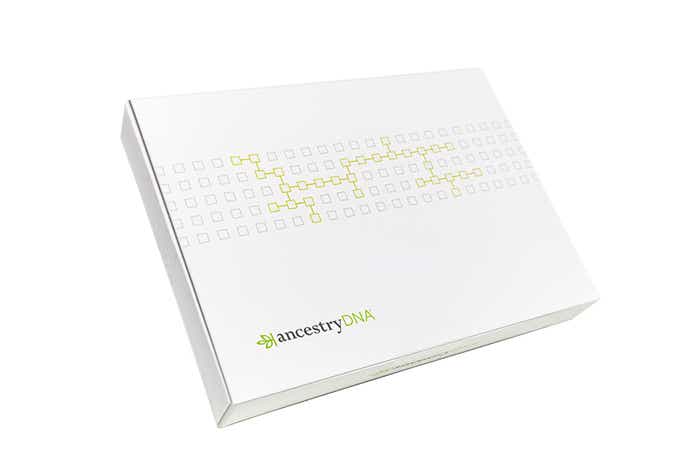 But my biggest problem with FamilyTreeDNA is that the ethnicity results, found under the myOrigins tab, were way off. FamilyTreeDNA identified me as 78 percent British, 20 percent Eastern European, and 2 percent Scandinavian. Considering my father emigrated from Germany and both sides of his family were natives with some Swedish lineage, these results were very, very off. My mother's side has some British and (suspected) Eastern European ancestry, but nowhere near enough to constitute 78 percent of my ethnicity as British.
This is a pattern I've noticed in other services such as MyHeritage DNA and Living DNA, which also identified me with mostly British ancestry. I suspect it's because British and Germans are genetically very similar as Europeans go. (The Angles and Saxons from today's Germany invaded Britain in the fifth century.) 23andMe and AncestryDNA didn't make the mistake of misidentifying my German ancestry, though.
Like every other ancestry DNA test out there, you can view your results in an interactive map under the myOrigins tab. This was a fairly simple and pretty unremarkable map. It also includes a My Ancestral History panel that updates with some historical context on each ethnicity.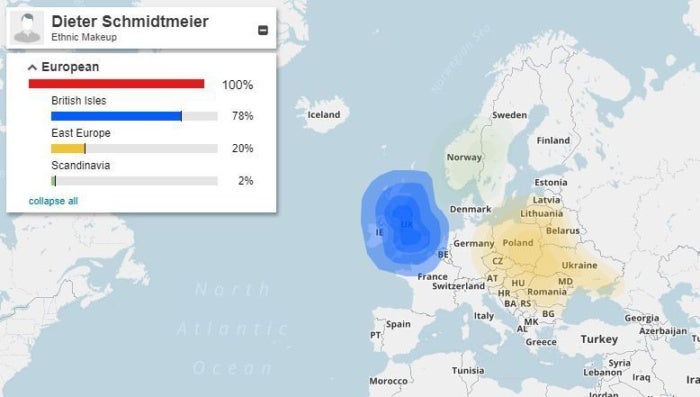 By far, the most interesting part is the ancientOrigins page. Here you will get a percentage breakdown associating your autosomal DNA with ancient peoples based on archaeological dig sites. It said I was descended 46 percent from hunter-gatherers, 42 percent farmers, and 12 percent metal age invaders.
You can then click on this map and hit different icons to learn more about the dig sites your ancient ancestors are associated with. Each section also shows the migration routes these people followed into Europe.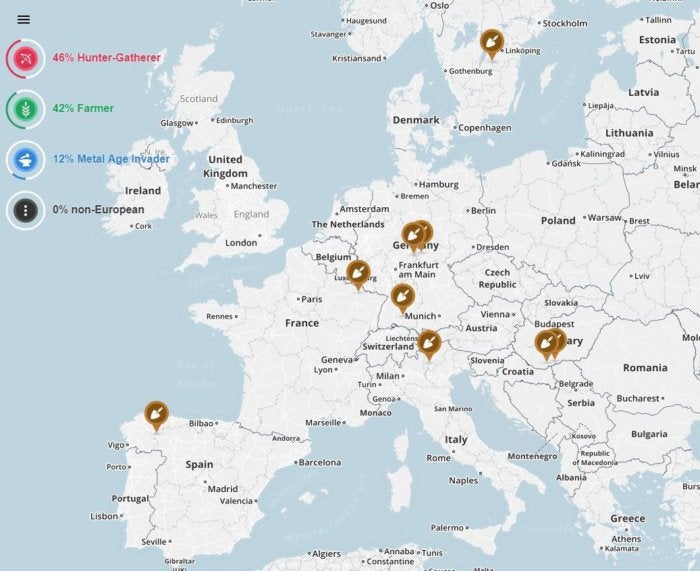 Unfortunately, this feature is only available to people of European descent. FamilyTreeDNA DNA notes that most of the world is non-European, saying they "currently do not have enough scientific data" to group them in the same way. This kind of racial bias is widespread across the DNA tests, but companies are working to fix it.
FamilyTreeDNA DNA says, "As more significant DNA evidence is found in other regions of the world, we will work to continue to connect the ancient with the present in our effort to further our understanding of the interconnectedness between us all."
Now let's move to FamilyTreeDNA DNA's motherline and fatherline tests. I didn't take the Maternal Ancestry test on my mtDNA, but I did take the paternal test for my yDNA. And the results were underwhelming.
At the Y-DNA section of the dashboard, you find eight different tabs. Most of them are just tables with percentages or numbers for how much your DNA compared to samples it tested against. Pretty boring and not interactive at all.
Then there are the maps. The SNP Map page shows the locations of samples your haplogroup matched with. Sounds interesting, right? Unfortunately, it's an incredibly slow, confusing tool in desperate need of an upgrade. You have to select your haplogroup from a drop-down menu of thousands of options, instead of the map just automatically loading up your corresponding data. It's really unwieldy and frustrating.
The most disturbing visualization was the Migration Maps because it required Flash Player to run. (I mean, who uses Flash these days?) It displayed some interactive information on migration patterns associated with certain haplogroups, but it made me feel nostalgic about the internet in a bad way. It also didn't bother to mark what haplogroups you were associated with. So it was an information dump that didn't make much sense.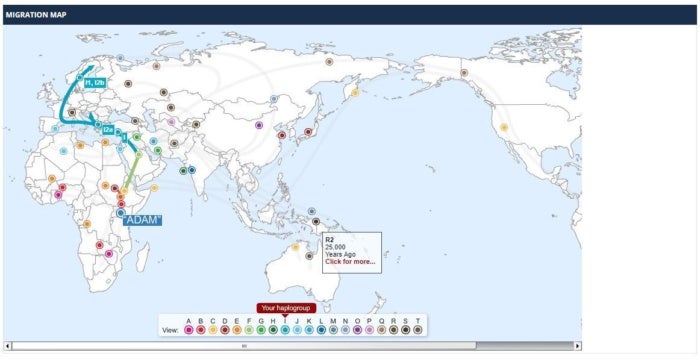 You can also explore matches with other people who share some of your paternal yDNA, and apparently, I only had one match in the entire system. FamilyTreeDNA DNA is the only test PCWorld reviewed that matches you specifically by paternal or maternal line, so we can't compare its results here to other services.
Overall, the entire Y-DNA section was unimpressive and doesn't seem worth the $169 FamilyTreeDNA DNA charges. But if you are trying to find relatives on your father's or mother's side,you might feel differently.
FamilyTreeDNA DNA's most redeeming quality is the collaborative way you can contribute to genealogical projects. For example, my surname of "Schmidtmeier" is one of the last names involved in a project tracing lineages originating from the German Principality of Lippe. This was interesting since I've never heard about any ties to this obscure region of Germany.
You can join these projects and choose how much information you'd like to make available. There is a minimum setting, a recommended one, and an advanced one. The minimum gives information such as your haplogroup and matches, while advanced lets the project administrator download your raw DNA data.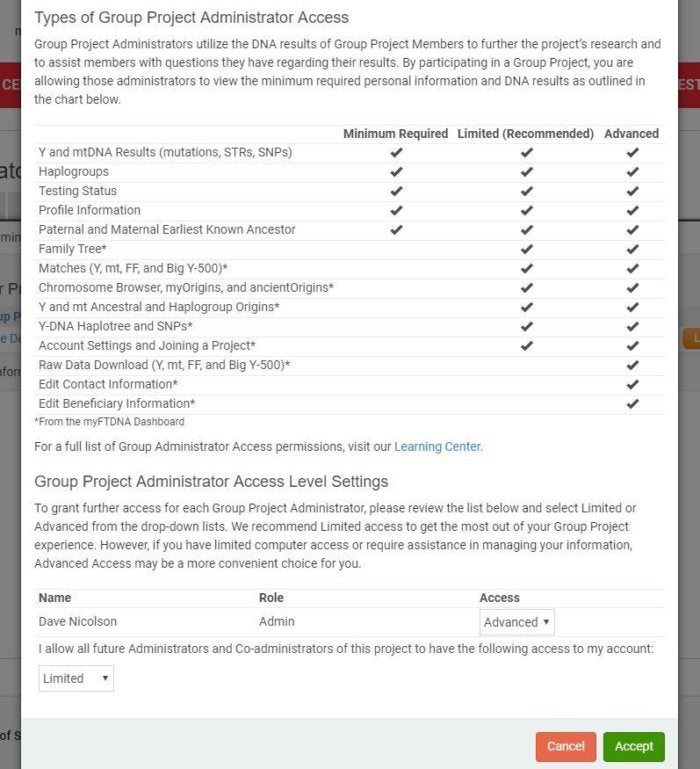 After you join, your genetic information is made available to the volunteer who is managing the program. You'll receive updates by email as the project progresses and the administrator may reach out to you.
Other projects identify specific variants in your DNA that tie you in. All of them have the aim of tracing the lineage of broad swaths of people who share some DNA. This feature gives FamilyTreeDNA DNA long-lasting value. Not to mention, you can easily get engrossed for hours in the many projects out there. Maybe you'll even decide to start your own project?
DNA matchmaking
Like just about every other DNA test kit, FamilyTreeDNA DNA has a DNA matchmaking service that pairs you with people who share your DNA. This can help you find relatives you never knew existed (if they have also taken the test), or you can just gaze in wonder at the thousands of random people whose DNA you share.
You can send a message to someone you matched with, see the surnames each person has listed, and add some personal notes about them if you'd like. It tells you the relationship you have with that person, such as if they are your second cousin or sibling, and the number of shared centimorgans in your DNA that you share with that person.
Good news: My sister took FamilyTreeDNA DNA's test, and I'm happy to report it correctly identified us as siblings.
Privacy
Originally, FamilyTreeDNA stood out from the pack with its promise to never sell or share your genetic data. But an investigative report by Buzzfeed News found that FamilyTreeDNA was in fact working with the FBI, and giving the agency access to user data that matched DNA samples found at crime scenes.
It is possible, however, to opt out of law enforcement matching, which is described in the company's Privacy Statement. You can make this and other selections of how your DNA data is shared under Account Settings, where you'll find the Privacy & Sharing tab. For example, you can choose what information you want available to people you match with, including things like your ethnic estimate.
If you wish to delete your genetic data or have your sample destroyed, you'll need to contact customer service. Unfortunately, there's no way to easily request this in the portal, unlike with AncestryDNA.
Value
FamilyTreeDNA's pricing system is our least favorite thing about the service. There are three basic tests: Family Finder for $79, Paternal Ancestry for $169, and Maternal Ancestry for $199.
The thing is, you can pay even more to upgrade your results further. These upgrades add genealogical features to pair your DNA with records on your family and build out a fuller picture. (We didn't review FamilyTreeDNA DNA's genealogical service so we can't tell you much about it.)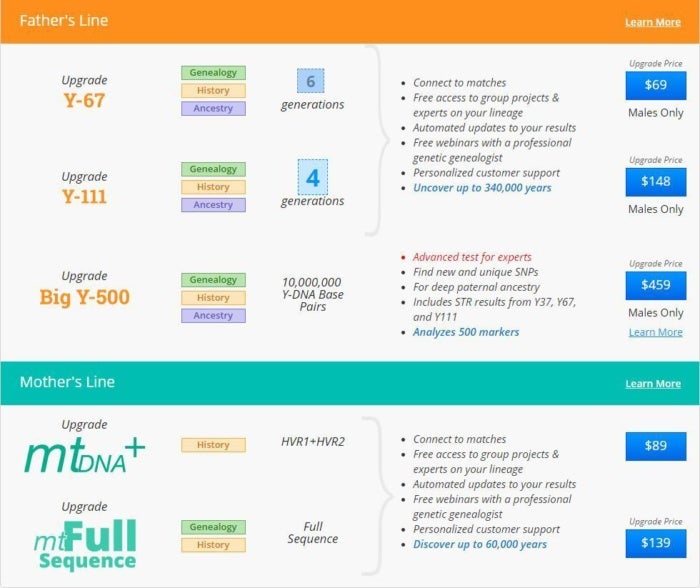 For example, upgrades to the yDNA test can set you back as little as $69 to as much as $459 for the "advanced test for experts." FamilyTreeDNA DNA argues that its test is more low-level than competitors like 23andMe, which just look at mutations to analyze your mtDNA or yDNA. As such, FamilyTreeDNA DNA can match you with relatives specifically from your mother's or father's side. So that is a unique offering you won't find from competitors, possibly warranting the higher price tag.
If you don't care about learning about the ancient ancestors on your mother's or father's side, you can just buy FamilyTreeDNA DNA's Family Finder service for $79. It's essentially the same service you get from AncestryDNA, breaking down your ethnicity on a map and matching you with relatives it identifies in the system. It's also $20 cheaper than AncestryDNA but $10 more than MyHeritage DNA (our "best bang for your buck" test).
Editor's note: Because online services are often iterative, gaining new features and performance improvements over time, this review is subject to change in order to accurately reflect the current state of the service. Any changes to text or our final review verdict will be noted at the top of this article.
Best Prices TodayFamily Tree DNA