Microsoft is hiring a product manager to lead a new Microsoft 365 subscription service for consumers—and boy, that person will have their work cut out for them.
The job posting, unearthed by ZDNet's Mary Jo Foley, pretty clearly specifies that Microsoft wants to orchestrate a consumer version of the Microsoft 365 subscription it has put in place for enterprises. The existing Microsoft 365 service for enterprises covers Windows 10, Office 365 and a bundle of enterprise services called EMS, mainly geared at device management.
Subscriptions are Microsoft's new religion. If Microsoft can get enterprises (and you!) to budget in its services alongside the water bill, car maintenance, and groceries, it wins steady income.
But set aside the fact that an enterprise has dedicated employees whose jobs are to manage hundreds if not hundreds of thousands of PCs and mobile devices, and that that enterprise has budgeted a substantial amount of money for the purpose. While Microsoft may be able to pick and choose among various services to offer a large enterprise, the fact of the matter is that Microsoft currently has very little to offer the consumer PC customer—at all.
Windows 10 still consists of a number of free services—Bing, Cortana, Mail, Edge, and more—built into the "free" copy of Windows 10 that PC makers bundle as part of their PCs. But there aren't many paid subscriptions beyond that. Microsoft pulled the plug on Groove Music last year. Buying minutes for Skype, or paying for Skype Unlimited, means more for customers with friends and family overseas, rather than United States consumers. Microsoft's financials have demonstrated that consumers will budget in an Office 365 subscription—but even so, why would they then switch to a presumably more expensive bundle?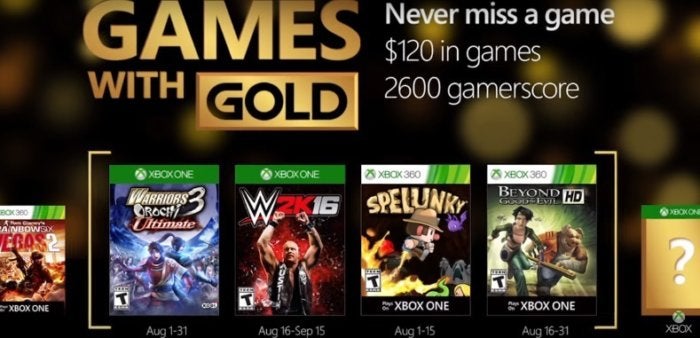 The alternative, then, would be to go outside the PC. There's precedent for that: Microsoft's Work and Play Bundle, now discontinued, offered a bundle of services worth close to $300 for an asking price of $160: Office 365 Home, Xbox Live Gold, Xbox Music (which later became Groove Music), and Skype Unlimited. Swap out Xbox Music for Microsoft's new Xbox One game subscription service, Xbox Game Pass, and Microsoft could even maintain its pricing.
Microsoft eventually sweetened up its Work and Play bundle by adding a third-party support contract, offering additional assistance with Windows problems. That would be a bit more analogous to what Microsoft is offering businesses. Maybe tempt customers with a bit more OneDrive storage (2 terabytes, maybe?) and the consumer version of Microsoft 365 looks even better.
The reality, though, is that Microsoft has only a handful of services that consumers will be willing to pay for, and many of those involve the Xbox. The alternative would be to charge an additional fee for apps and services consumers already receive for free: Cortana, Bing, and even (gulp!) some sort of annual Windows subscription. (Microsoft has never suggested that this will happen, and there's no indication it will.)
Microsoft hasn't publicly commented on the job posting, and there's no indication that the company will confirm a Microsoft 365 offering for consumers before it launches. (Microsoft declined to comment when we asked.) But as it stands, the only successful subscription services that Microsoft can offer consumers are Office 365, Xbox Live Gold, and Xbox Game Pass. If a consumer version of Microsoft 365 doesn't offer those, it's difficult to see how it will succeed.
Updated at 12:20 PM: Microsoft declined to comment.