As 2018 draws to a close, we bid adieu to many products and services in our beloved world of consumer technology. Some were old stalwarts that finally gave way to the passage of time. Others were short-lived trends, or ideas quickly abandoned. Here's our look at this year's greats and "not-so-greats"—those that passed into the history books or were sent straight to null.
Social Media Fizzlers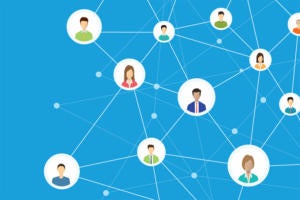 Social media is always a wasteland of detritus, as Facebook and Twitter ( mostly Facebook) continue to drag us slowly toward a surveillance state. Klout gave up trying on May 25, 2018, when owner Lithium Technologies shut down the site. Klout tried to add value to social media by ranking users with a numerical "Klout Score," purportedly representing each person's influence online.
Path, the once-trendy social media site that started as a place to share photos with close friends, shut down in October. The yawn-inspiring personal assistant Facebook M stopped working in January after a general launch in April 2017. Lastly, Yahoo Messenger, one of the last remaining classic instant messengers, went away in July. Messenger outlasted its more notable rivals, AOL's AIM (1997-2017) and MSN/Windows Live Messenger (1999-2012).
Google's annual housecleaning
There's nothing Google relishes more than cleaning house, and in 2018 it got rid of a ton of things that deserved it. The Google Goggles app that let you search items using images snapped on your smartphone gave way to the more advanced Google Lens.
Inbox, Google's attempt to streamline your email, was put on life support until March 2019, as was Allo. One of the numerous Google-branded messaging apps, Allo was an early experiment for integrating Google Assistant smarts into messaging.
Google's "doomed-from-the-start" social network Google+ is going away in August 2019. Google delivered the prognosis in October after announcing the site had been leaking private data, potentially affecting as many as 500,000 accounts. The good news is that not many people noticed or cared, because 90 percent of Google+ user sessions are less than five seconds.
Beyond its own products, the Lytro light-field imaging camera started winding down in March after Google reportedly acquired the company.
Steam shutdowns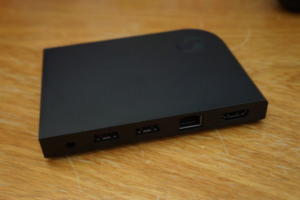 While gamers continue to wait for the long-promised Steam desktop app overhaul, a lot of things came to an end for the Valve-owned service. Steam Link got the axe in November, a brilliant piece of streaming hardware that brought your PC games into the living room. The writing was on the wall for Link after seeing the hardware repeatedly on sale for $5. The good news is that Link streaming will live on as software, just not for iOS. While Steam Link for Android is alive and well, Valve canceled Link for iOS in May after it was rejected from the App Store, according to Variety.
Steam announced in June that it would no longer support Windows XP and Vista as of January 1, 2019 forcing gamers to upgrade and step into this decade's catalog of games.
Lastly, Steam's own dominance as the place to get PC games took a hit. Epic Games came out with its own store, and Bethesda released the highly-anticipated Fallout 76 on its own storefront. EA has had its own offering for years, of course, and Activision is "not really, but yes really" toying with Blizzard's Battle.net as its future storefront. On top of all that, in August the popular gamer chat app Discord launched its own store to take on Steam. And oh yeah, Twitch and Microsoft sell games, too.
Amazon Music Storage
Amazon's MP3 music storage locker shut its metaphorical doors on April 30. As of that date, Amazon stopped accepting renewals for paid plans, and free users could no longer upload music. Paid users can still use their account until their current plan expires. While uploaded music is no longer available, users will still be able to access music purchased on Amazon via the cloud.
Pebble Smartwatch Online Services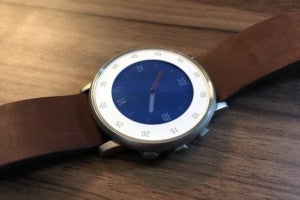 Pebble smartwatches enjoyed a surprisingly successful early start, thanks to a hot Kickstarter campaign. But they were discontinued in 2016 after the company was acquired by Fitbit. The online services kept running until June, including the app store, forum, voice recognition, SMS and email replies. Some features continued to work past the shutdown date, such as apps that maintained Pebble compatibility. While Pebble is now gone for good, its legacy lives on in Fitbit OS.
Swype Keyboard
Few people want to give up screen real estate on their phone for a physical keyboard, but there's no doubt that typing on software keyboards can be a pain. When Swype first appeared on select Android devices in 2010, it was a revelation. Instead of typing the exact keys, you just dragged your finger across the screen, hitting the letters (more or less) for the word you wanted to spell. It wasn't long before every Android smartphone keyboard was rocking the feature. Meanwhile Swype was snapped up by Nuance, the maker of Dragon voice dictation software, in 2011.
Nuance decided to shut down the Swype keyboard apps in February, pulling them from both the Android and iOS app stores.
Opera VPN for Android and iOS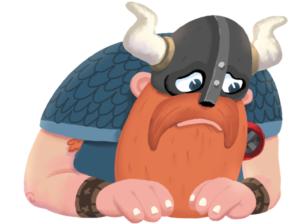 In 2016, Opera experimented with adding a free virtual private network service to its PC browser in 2016. The VPN service was provided by SurfEasy, a Canadian company that Opera acquired in 2015. Dedicated free VPN apps for iOS then Android followed a few months later with built-in ad blocking. These apps allowed people to secure their web browsing on open Wi-Fi for free on mobile. The trade-off, however, was that Opera collected user data for "market insights" to support the freebie.
The party was over within two years, however, as Opera shut down the Android and iOS apps in April.
Newton email service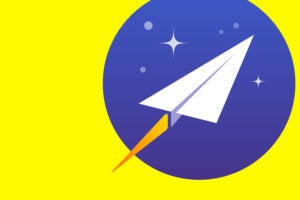 Longtime techies may think of Apple's once upon a time PDA when they hear the name Newton, but the name was more recently used for a desktop email app for Windows. While desktop email has been a boring and stodgy experience for years, we really liked Newton for its clean design and awesome features like scheduling, email reminders, and useful third-party integration.
Unfortunately, the dream of a $50-per-year email app for the desktop just wasn't tenable, and the email service shut down in September.
Windows 8.1 exits mainstream support
While Windows 8.1 was a notable improvement over the original Windows 8 concept, it was still confusing and eventually gave way to the far better Windows 10. Microsoft ceased mainstream feature support for Windows 8.1 on January 9, 2018. The truth, however, is that Microsoft was done with Windows 8.1 as soon as Windows 10 was out the door, with no significant improvements in years.
While Windows 8.1's mainstream support is over, it will continue to live on with security updates until January 10, 2023.
Nvidia kills GPP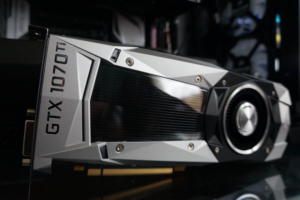 Nvidia ended its GeForce Partner Program in May. The short-lived concept was, for consumers, a sort of promise of authenticity for GeForce-branded GPUs. Manufacturers in the program, meanwhile, got early access to Nvidia tech and promotional support on Nvidia's social media channels.
Outsiders offered a different take, painting it as a program that demanded manufacturers dedicate a specific brand name exclusively to GeForce hardware, as HardOCP reported. AMD-based cards reportedly couldn't carry the same brand name, even if they had before. After waves of negative feedback, however, the jig was up and the GPP was canceled.
Kaby Lake-X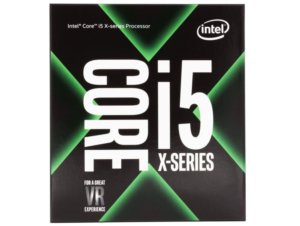 Alongside its mass-market CPUs, Intel has a long history of supplying chips for PC enthusiasts who want some serious power, at a serious price. Sometimes, however, those enthusiast releases can be a little confusing, which was the case with Kaby Lake-X. Launched in 2017 at the same time as the Skylake-X processors, the quad-core Kaby Lake-X CPUs weren't any more powerful than other Kaby Lake processors, though there was a small increase in clock speed.
The one thing Kaby Lake-X did need was an expensive X299 motherboard, with starting prices around $200. It just wasn't worth the trouble, and by May 2018, Kaby Lake-X quietly left the stage as Intel's new Coffee Lake CPUs were gearing up.