Looking back at Microsoft's 2018, you could make the argument that the company ended on an all-time high. After all, it's the most valuable company in the world.
But our readers buy Microsoft products, not Microsoft stock. From that perspective (and with all due respect to Microsoft's enterprise business, which isn't part of what we cover here at PCWorld), Microsoft's record was conservative and somewhat underwhelming, with a few exceptions. Microsoft added merely a flourish or two to its existing Surface lineup, for instance, and both feature updates to Windows 10 have turned out to be fairly inconsequential.
As we've done in recent years, we list the highlights, low points, and yes, "what the hell was that??!" moments, closing with what we think Microsoft needs to work on most for 2019.
WIN: Microsoft's conference room of the future
Everyone loves a killer tech demo, and Microsoft showed off a doozy at its Build conference: a conference room of the future where Cortana could both hear and see, identifying users as they walked in. The demo showed off not only Microsoft's AI technologies, but also its transcription and translation capabilities, as well as the power of its cloud services. Microsoft's vision may never come to pass, but let's hope it does. This is exactly the type of forward-looking thinking we like to see.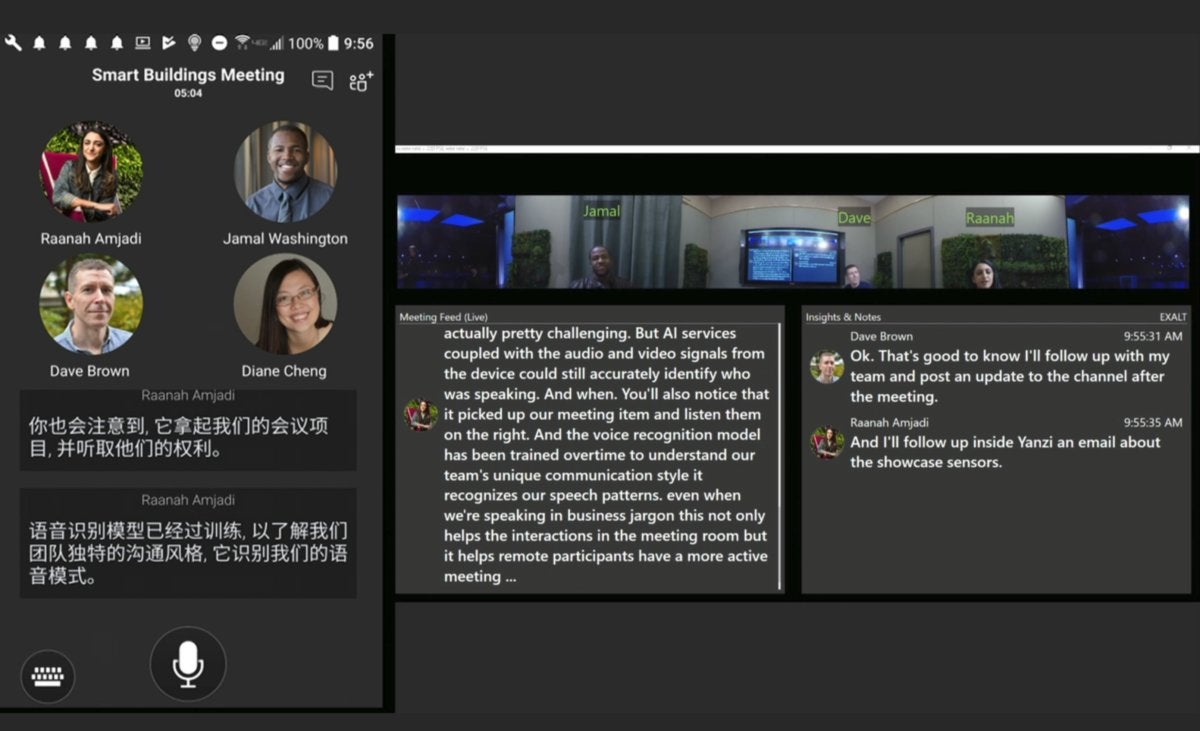 FAIL: Windows 10 S
In March, Microsoft's Joe Belfiore went on record claiming that Microsoft "expect[s] the majority of customers to enjoy" Windows 10 in S Mode in 2019. That may still happen, but whew!—right now, it looks like a major overstatement on Microsoft's part.
To be fair, Windows 10 S has two redeeming features: One, it enables demonstrably longer battery life within laptops that used Qualcomm processors; and two, it forces the use of Microsoft Edge, which has finally evolved into a decent browser.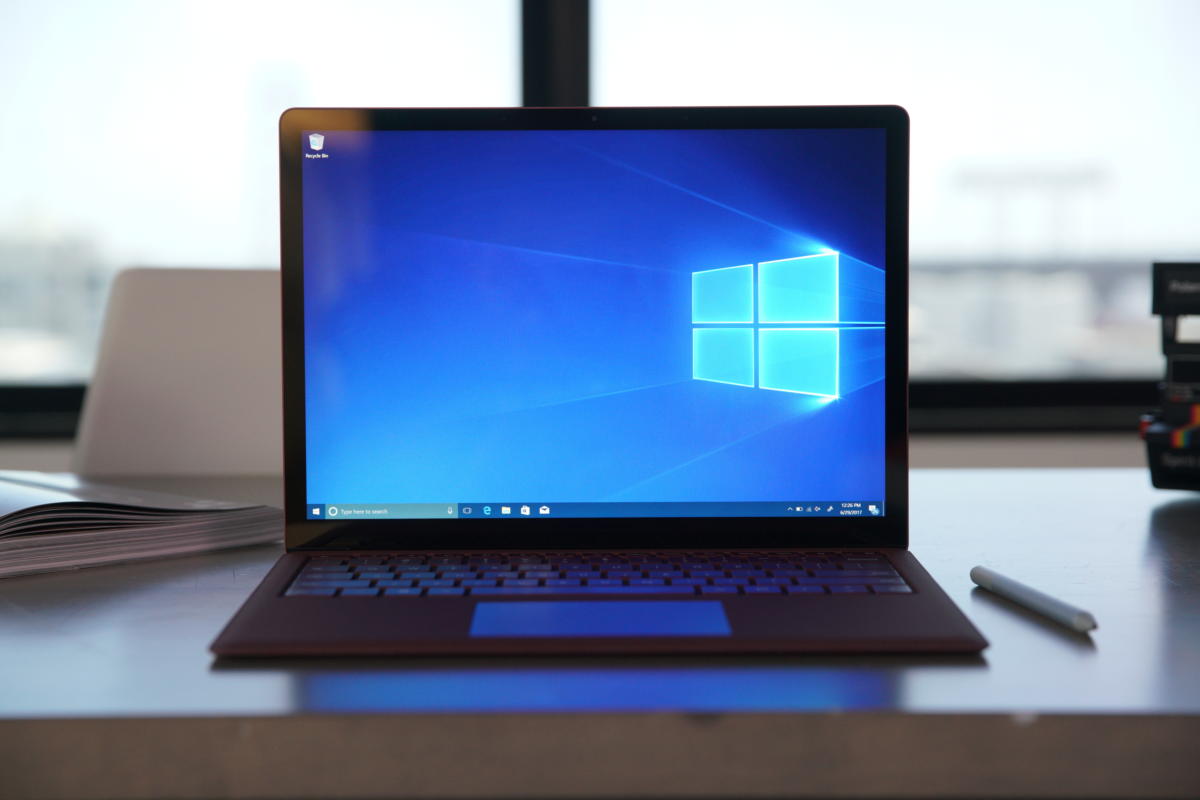 Here's the problem: The Venn diagram merging those who use Edge and who also use a Qualcomm-based PC probably amounts to a small fraction of the user base. Everyone else just sees Microsoft trying to force a locked-down OS upon them.
WTF: Microsoft's consumer conundrum continues
Is Microsoft still a consumer company? Microsoft's decision to join Movies Anywhere, its talk of extending Game Pass to PC games, and numerous initiatives within its Xbox console division (from buying up major studios to Xbox Games to the Xbox Adaptive Controller with Gold and Game Pass) says the company still is. The demises of Windows phones, Groove Music, and (possibly?) Cortana suggest it isn't.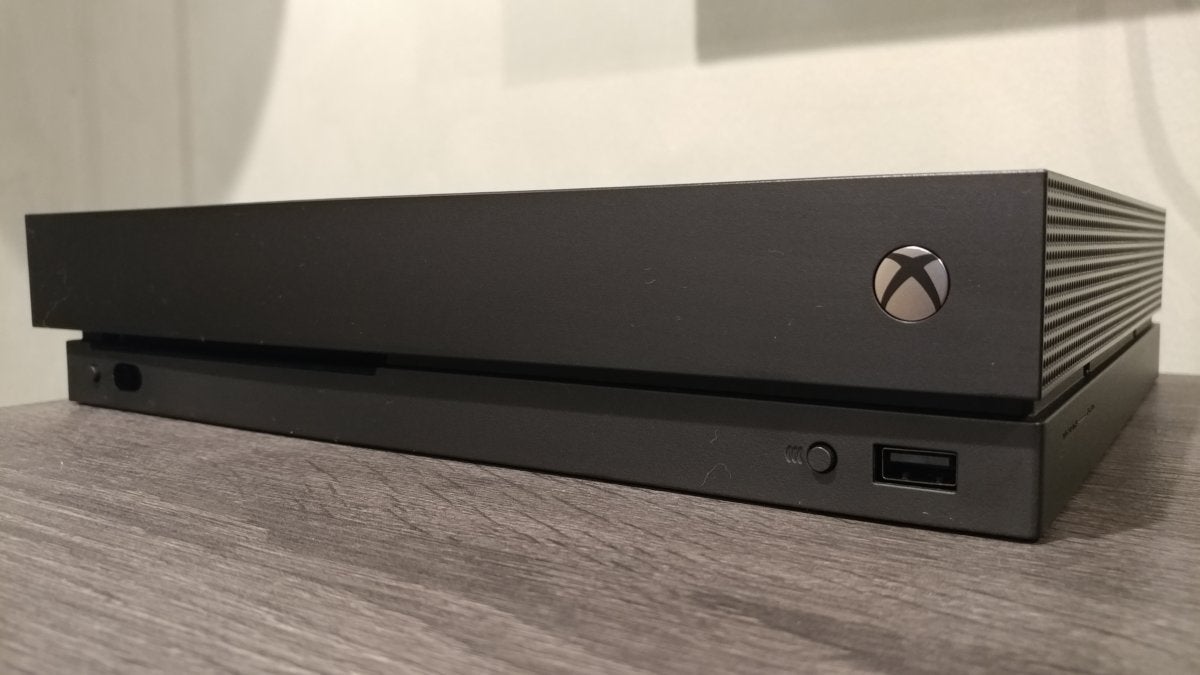 We just wish there were a consumer advocate across the company, so that people using Windows could be assured of having a PC-centric games store to complement the Xbox marketplace. No one knows from year to year what Microsoft's stance will be, sowing uncertainty.
WIN: The Xbox Adaptive Controller
There's one consumer area where Microsoft has delivered consistently. Year in and year out, Microsoft champions those who don't use its products in ordinary ways, and designs extraordinary means of allowing those people access. The PC boasts technologies from eye tracking to Windows' Narrator. But the Xbox has lacked something similar—until the Xbox Adaptive Controller debuted.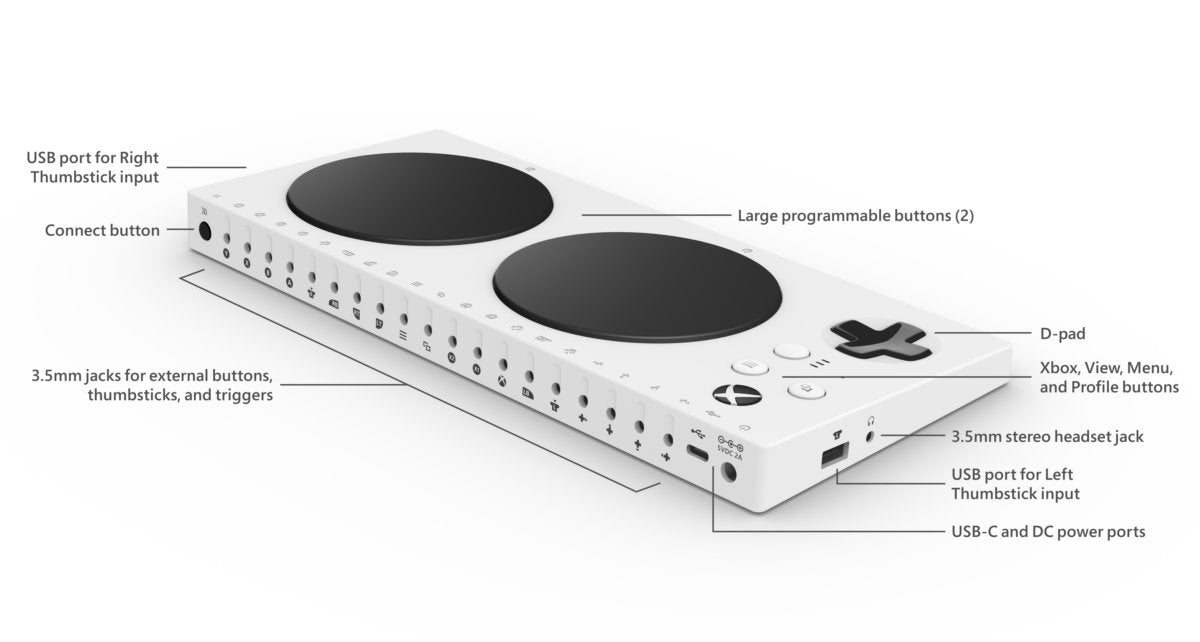 Boasting two large touchpads that make gaming easier for those with limited mobility, the controller also boasts several input jacks to adapt the gaming experience for particular needs. The Adaptive Controller is an exemplary product, and worthy of praise.
FAIL: Microsoft ends free Windows 10 upgrade
In January, the "assistive loophole" closed, ending the last opportunity to upgrade from Windows 8.1 to Windows 10 for free. Now, you're forced to pay $139 for Windows 10 Home, and sometimes more for standalone media. While we see where Microsoft's coming from, we would have chosen a different path. Microsoft should have taken steps to prevent new Windows 8 licenses from being sold, and continued to charge for new Windows 10 licenses. But in our view, it should always be free to upgrade from Windows 8, or even Windows 7.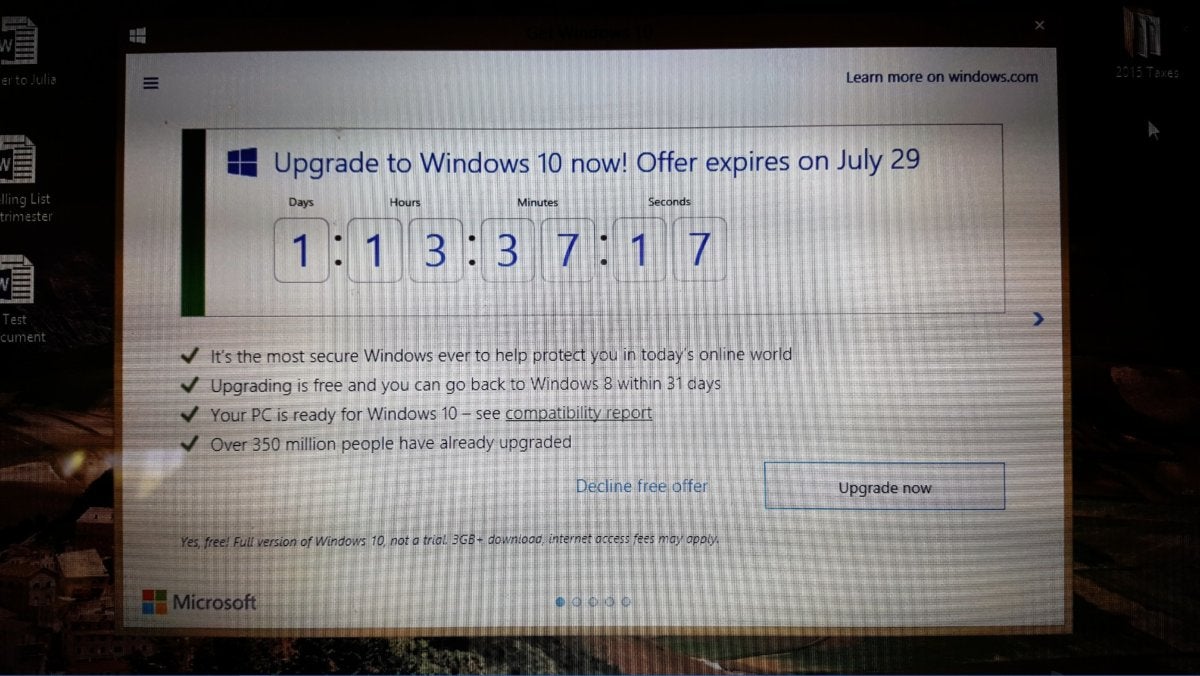 WIN: Windows 10 DirectX ray tracing is magic
Up until now, PCs have modeled real life by simulating textures painted onto 3D polygons—enough to put out a pretty convincing simulacrum of an alien planet, but still a bit off. Microsoft, together with Nvidia's RTX hardware, unveiled a new version of DirectX that enables ray tracing—actually modelling photons as they fly through the air. It's essentially true photorealism: expensive, computationally intensive, and utterly jaw-dropping. PC graphics changed forever this year, and Microsoft enabled the shift.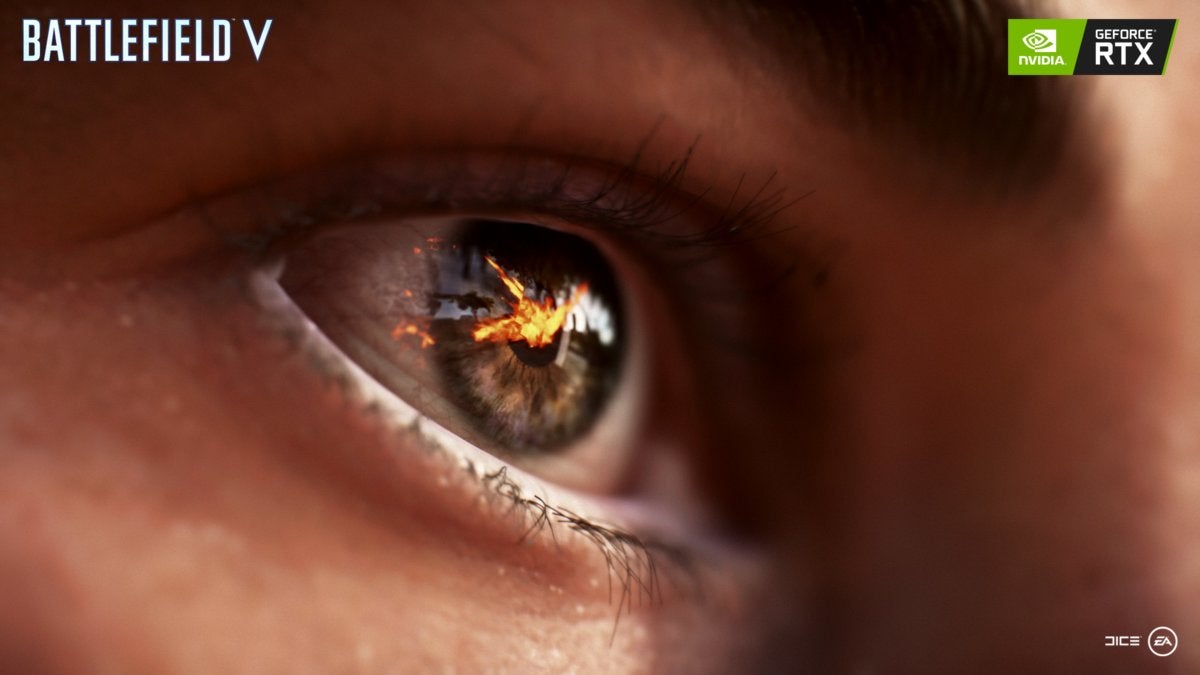 FAIL: Windows 10 April and October 2018 Updates
Both of Microsoft's Windows 10 feature updates for 2018 felt underwhelming from the get-go, without the customary introductory hoopla that has accompanied past releases. Consider our Windows 10 April 2018 Update review: Timeline and Near Sharing were the marquee features, though I doubt either gets much love from users. (I use the notification-blocking Focus Assist pretty frequently, though.)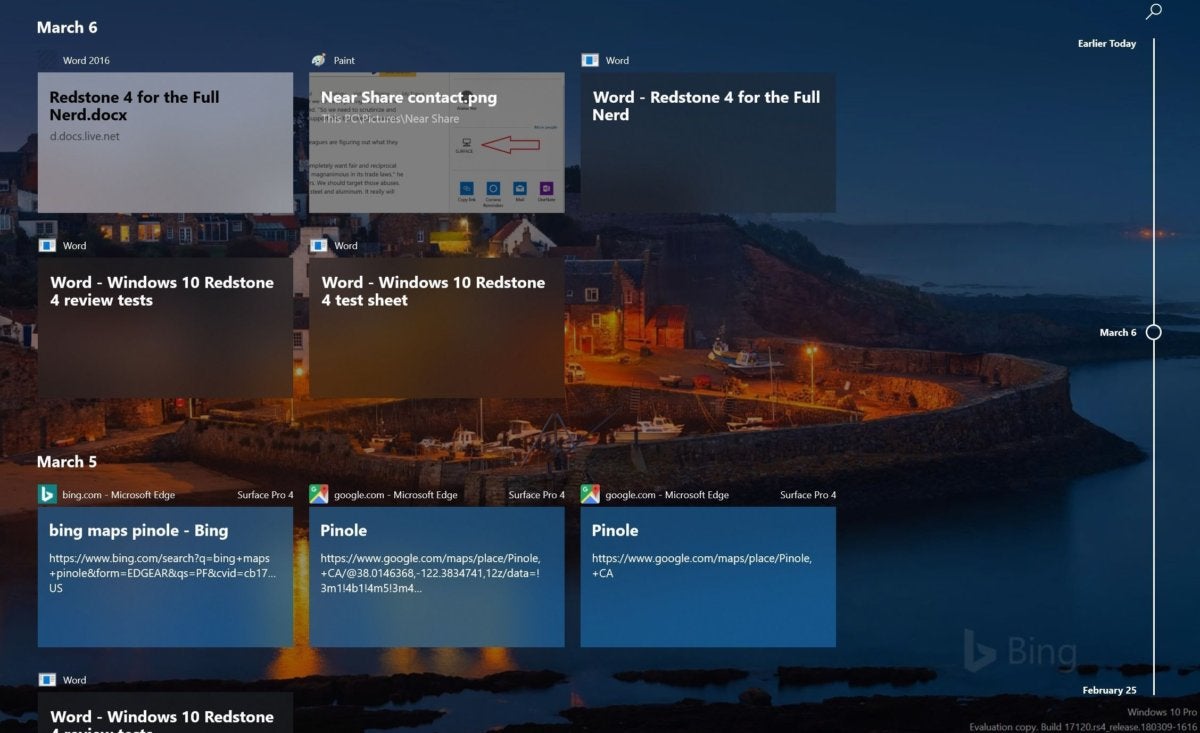 As for the Windows 10 October 2018 Update—oy, the less said, the better. A step down from the April 2018 Update, Cloud Clipboard and the Your Phone app were its neatest tricks. But the October Update will forever be known for being pulled after it was found to delete data, and then later reissued in November. Microsoft scarcely promoted one of its key victories: polishing Edge to become a decent browser.
WTF: Edge's shift over to Chromium
But even if Edge has finally succeeded, no one cares. At the beginning of 2017, Microsoft's built-in Edge browser held 3.32 percent market share, according to Net Applications. By November 2018, it had reached 4.22 percent.
Little did we know that shortly after we were blessing Edge with a positive recommendation we would be writing that a future version of Edge will be built on Chrome. Microsoft seems to believe that users will prefer an Edge-flavored version of Chrome. Will users buy it? We're doubtful. Either way, it's a puzzling shift, and essentially concedes the browser crown to Google.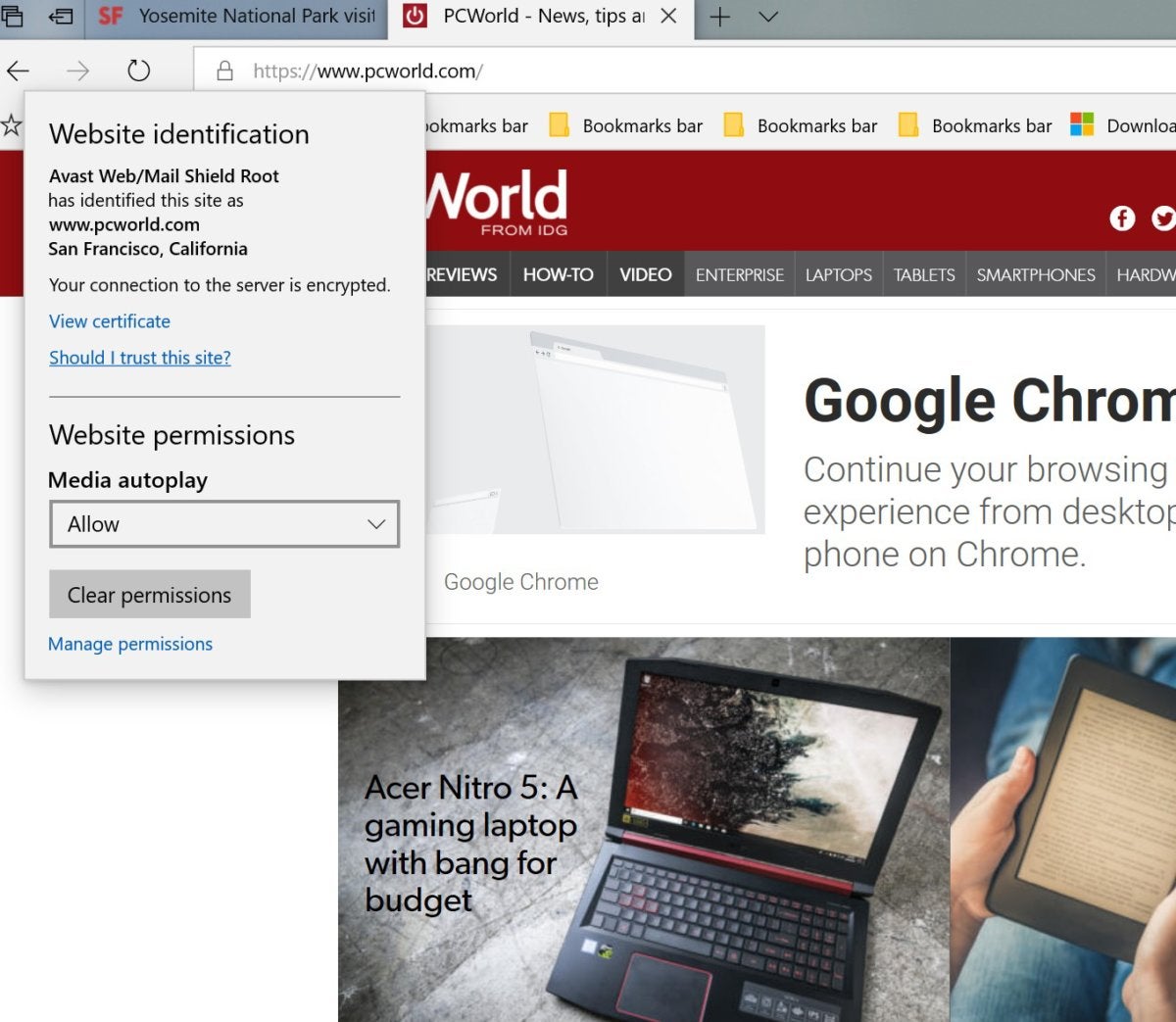 WIN: Office 2019 and the triumph of subscriptions
A win for Microsoft, a loss for you: When the standalone Office 2019 debuted this year, you could just feel Microsoft's lack of enthusiasm. As we noted way back in 2017, Microsoft doesn't want you to buy Office 2019. Instead, the company wants you to pay and pay and pay for Office 365, in a subscription that renews every year.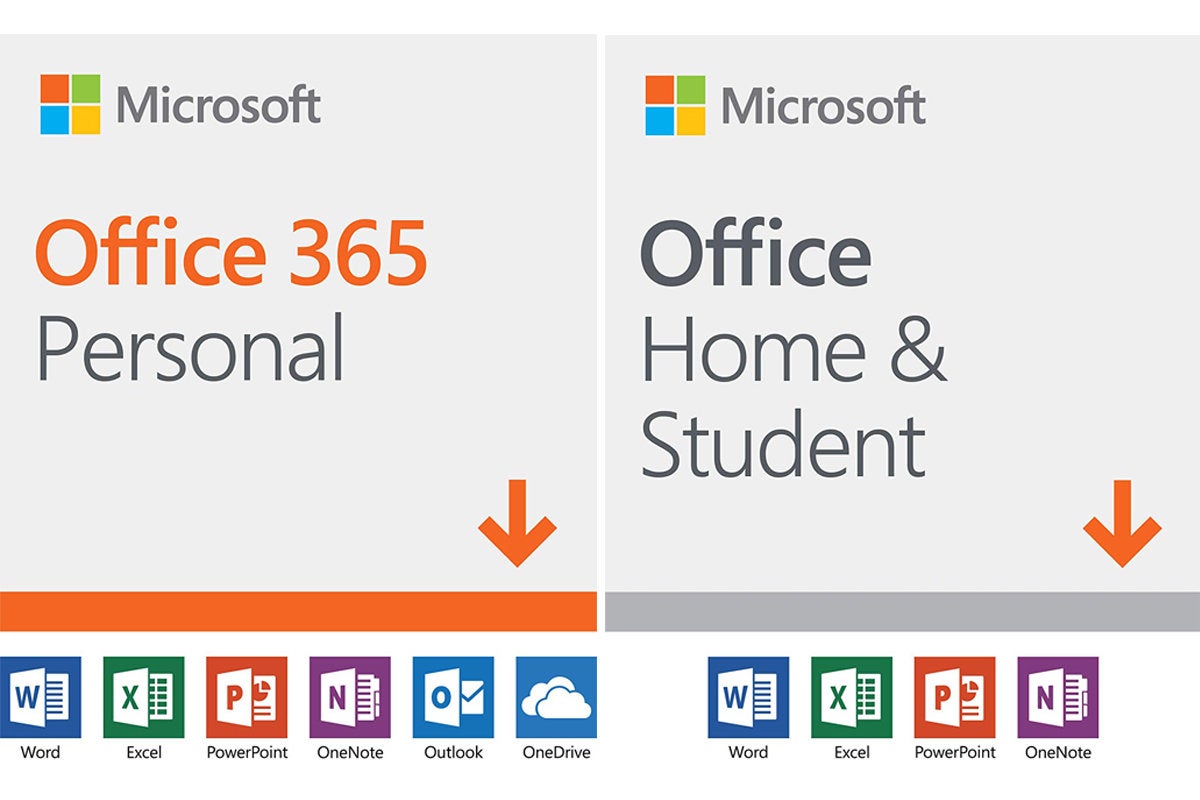 Office 2019 is therefore a slice in time, while Office 365 continues to add features every month. In Microsoft's defense, that's a perfectly valid model, and the company highlights the new features that it continually adds. But you can't help but feel a bit used by Office-as-a-service, too.
FAIL: Cortana stumbles, fades into the background
Remember just two years ago (!!) when we were surprised to see Google Assistant emerge as something more than just a series of notification cards? Today, Amazon's Alexa and Google Assistant vie for dominance, while Cortana has remained relatively static (and Siri's just an afterthought).
As for Cortana? Besides the Harman/Kardon Invoke smart speaker—which was being dumped for $50 on Black Friday—and a thermostat from Johnson Controls, Cortana never really established itself in the home nor the car. Cortana's integration of Amazon Alexa, while a positive, could also be seen as a capitulation. Meanwhile, Cortana chief Javier Soltero, who spoke well of Cortana and its future within various apps, has decided to depart the company.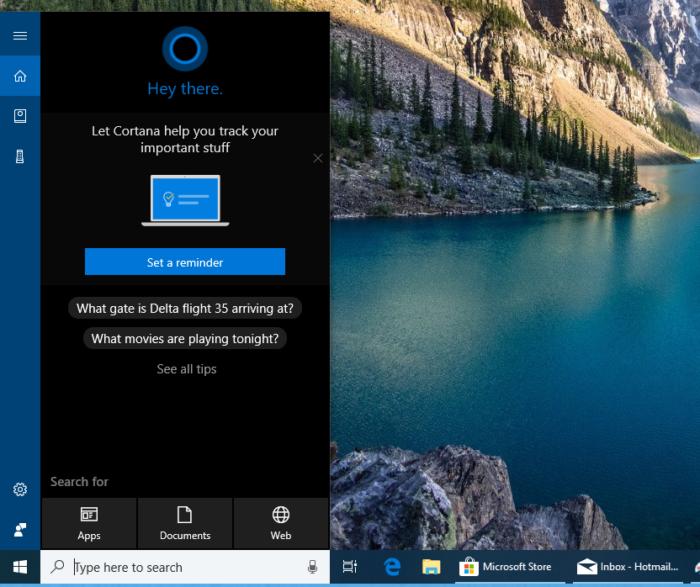 Cortana's a bit of a mystery—not quite dead, but without the pride of place it once enjoyed within Windows. I still use it frequently, but for many Cortana is simply nonexistent.
Keep reading to hear about Microsoft's stand against ransomware, and more.
WIN: Microsoft adds ransomware protections to OneDrive
You probably don't remember this announcement, but in April Microsoft announced that OneDrive and Outlook.com would be protected from ransomware for free—that is, malware that infects and encrypts your files, then demands a "ransom" to be paid to unlock them.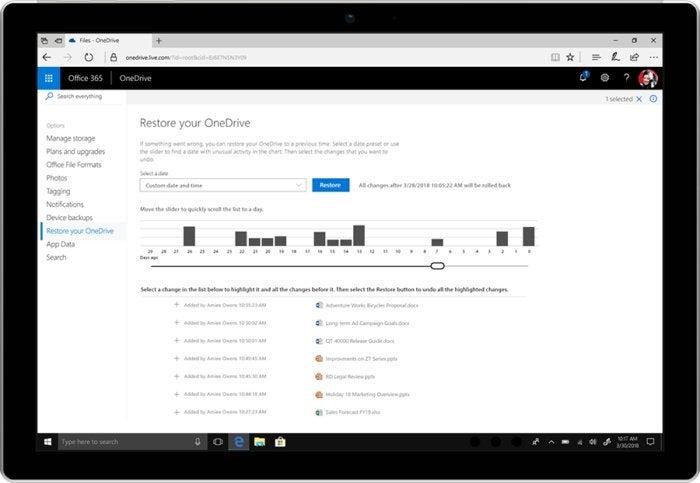 Microsoft's protections allow you to roll back your files to a pre-ransomware state, so that at least most of your documents will be recoverable. Like insurance, it's a feature that you hope you'll never have to take advantage of, but it's a comfort to know it's there.
WIN: Microsoft boosts OneNote app over OneNote 2016
One of the more puzzling moves of 2018 was Microsoft's decision to halt development of OneNote 2016 and instead shift to putting its weight behind the simpler OneNote app within Windows. Robbing features from Office might be seen by some as dumbing down a key app, but there's definitely an argument to be made that Office apps have grown too complex, and the simpler built-in Windows alternatives (Mail, Calendar, OneNote) are suitable for the majority of users. OneNote seems to mix features that business and consumer users want, intelligently. Plus, kids like the sparkly ink.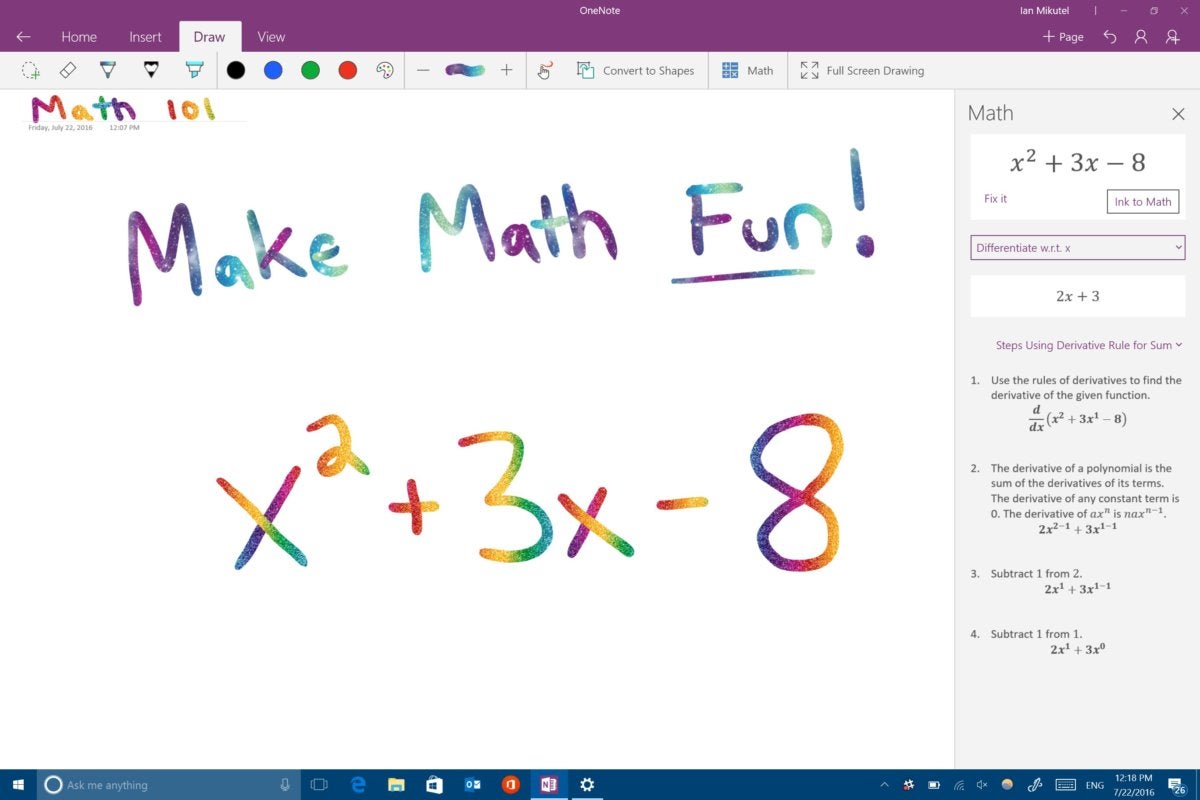 FAIL: Remember Windows ML?
No, you probably don't. Microsoft promised that this language would deliver machine-learning AI to Windows, allowing app developers to take advantage of the PC's GPU hardware to deliver smarter apps. While development work doesn't take place overnight, Windows ML was announced in March. It's now December, and we're not aware of any major efforts taking advantage of this.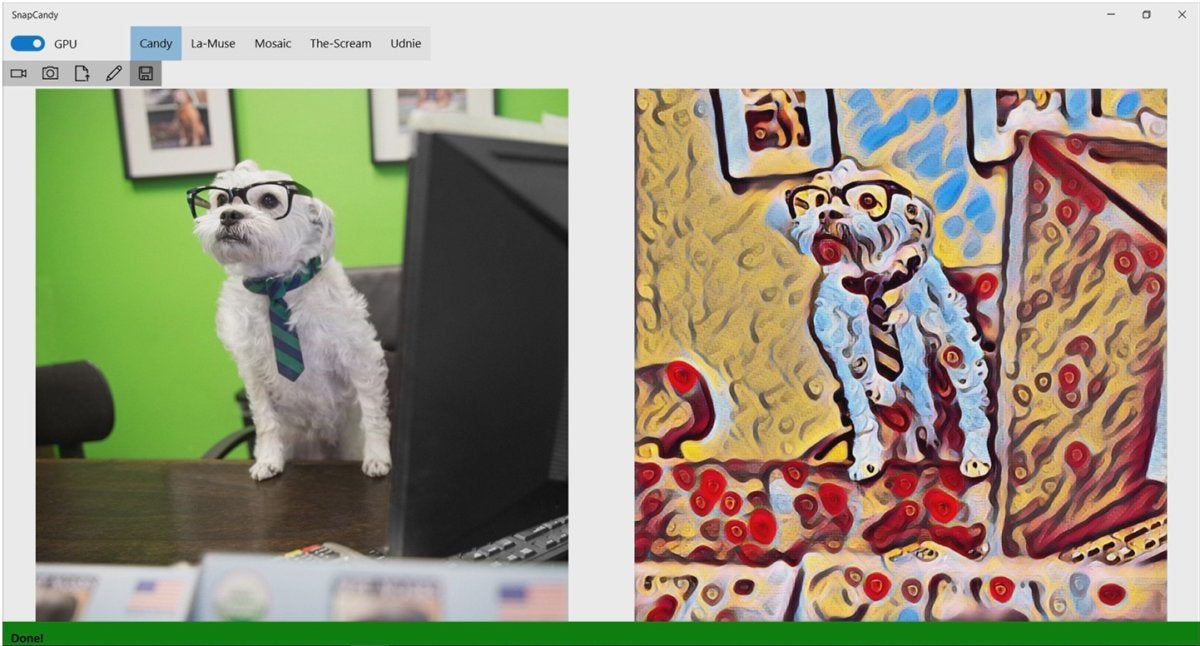 WIN: People like Microsoft Teams. They do!
PCWorld never really warmed to Microsoft Teams, preferring the quick-and-dirty, compact interface of Slack instead. But Spiceworks put out a survey in December claiming that 21 percent of the businesses they surveyed use Teams, topping Slack. Teams' adoption must also have been helped by the free version of Teams Microsoft released this summer. In Teams' favor, its ability to search for and publish GIFs far outstrips Slack's own.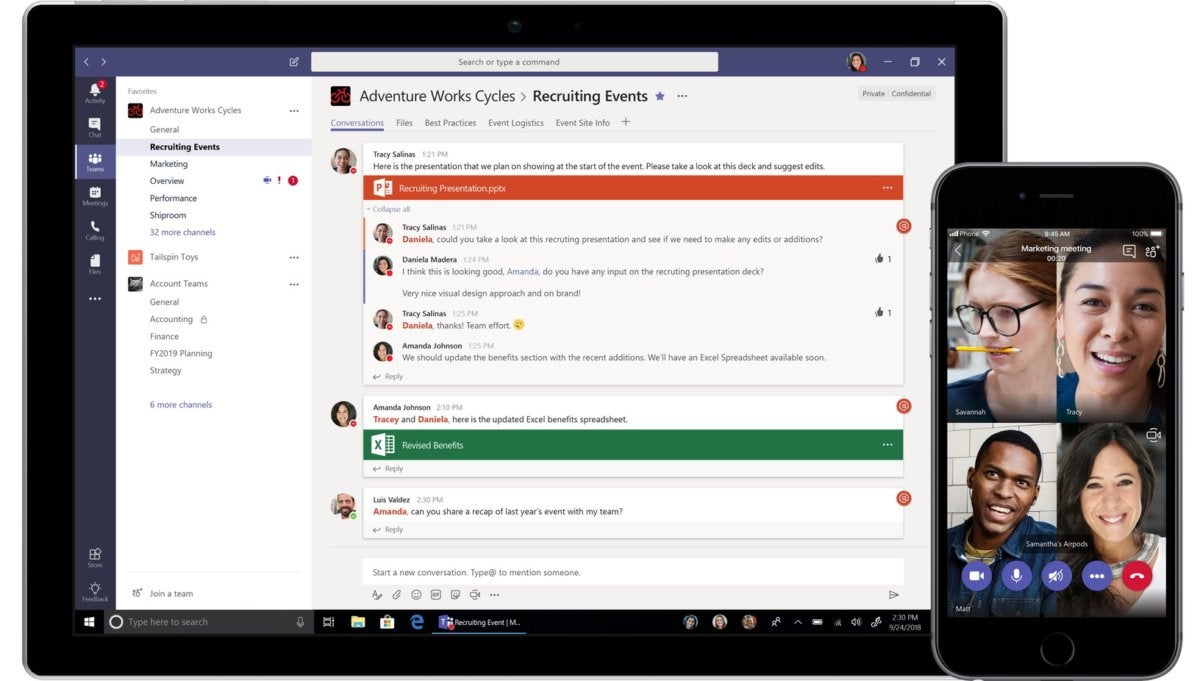 FAIL: Mixed reality flops
From the get-go, Microsoft's "mixed reality" headset pitch sounded like something you'd hear on the midway: no, there was nothing "mixed reality" about them, just a VR headset in another guise. PC makers dutifully signed on with their own hardware, but Microsoft couldn't really deliver either a unified VR environment or games—which were largely locked within Valve's Steam store, anyway. Our Windows Mixed Reality review was delayed for this reason, and by the time all the pieces were in place, the consumer market and the technology press had moved on.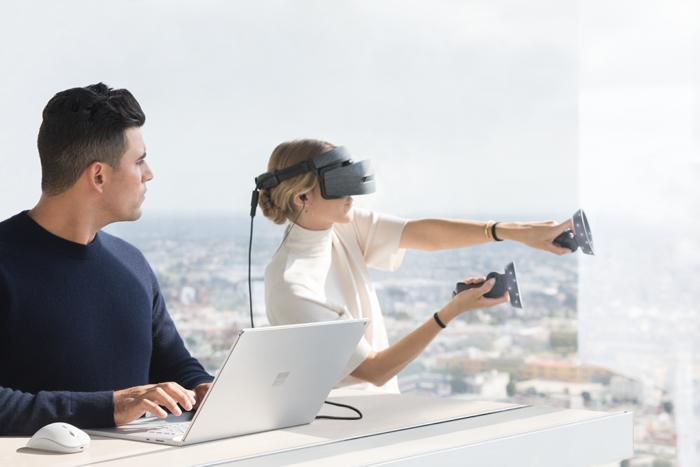 WTF: Surface Studio 2, Surface Hub 2
Yes, WTF. But in a good way.
We all know that you (maybe you, but not you) aren't buying a Surface Studio 2, that beautiful monstrosity of a computer and its effervescent sheet of PixelSense glass. And as for the Surface Hub 2? Really, that's a device (or devices, as they can be merged together) that's more deserving of a conference room than a home office. But both are aspirational devices for consumers and tempting targets for businesses, even if most of their budgets will still go to ThinkPads and Surfaces and Latitudes.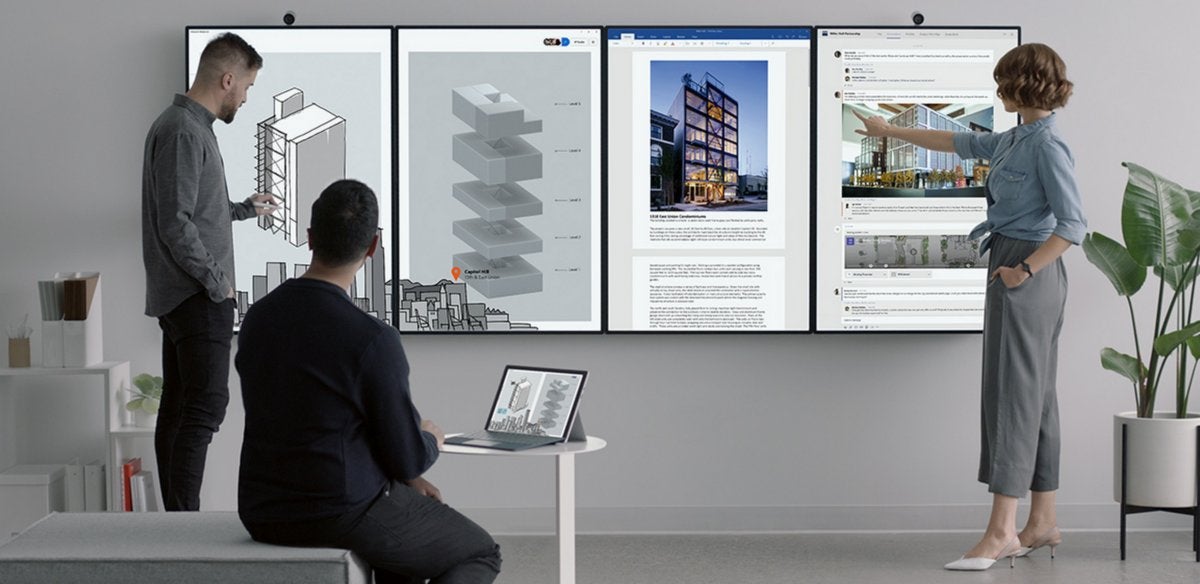 The Surface Hub 2 also hints at something for new for Windows. As the Surface Hub 2S and 2X release over time, they'll be upgradable from one to the other via a processor cartridge that may contain some new derivative of Windows.
WIN: Surface Laptop 2 plays it safe
Microsoft took a conservative approach with the Surface Laptop 2, leaving virtually everything unchanged from the first generation to the next—save for an 8th-generation Core chip and a new black color that inexplicably is attached to a $200 premium. We loved the Surface Laptop, but our opinion has mellowed slightly with its successor, especially as competing notebooks like the New Dell XPS 13 notebook (late 2017) have passed the Laptop line by. The Surface Laptop 2 is a good notebook, just not a great one.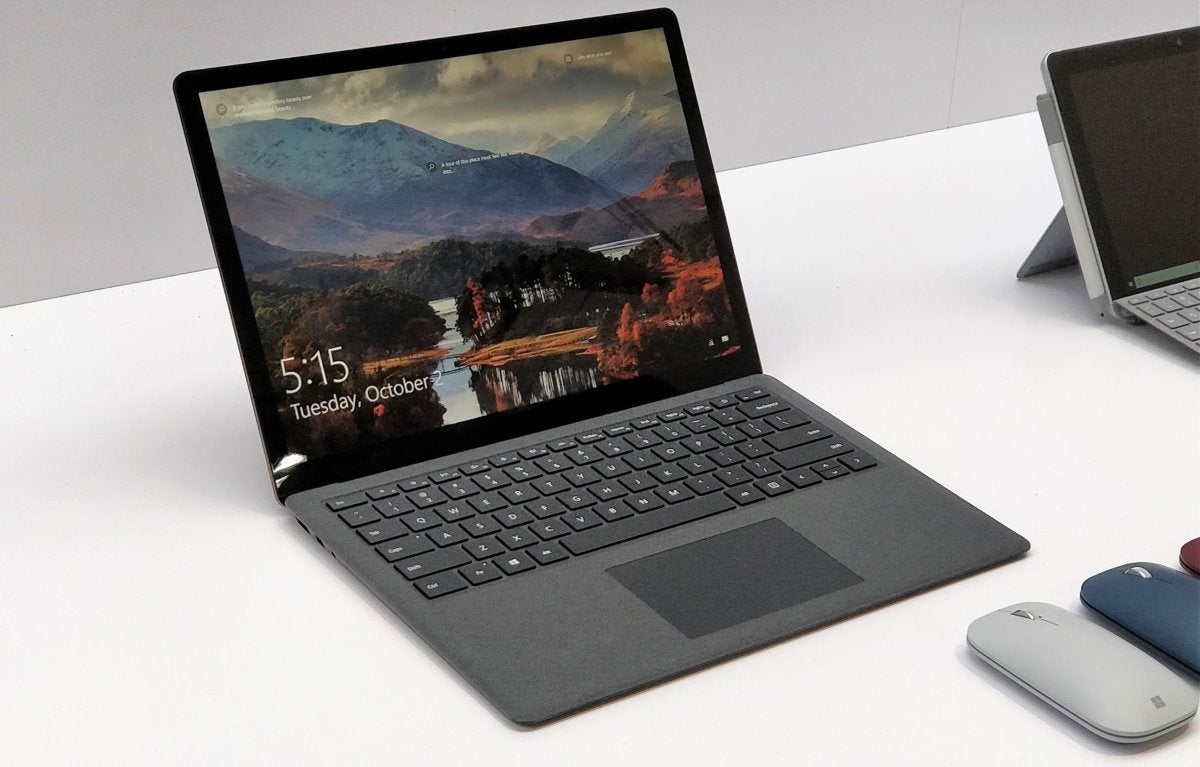 WIN: Surface Pro 6 is still among the best tablets
While the Surface Laptop is surrounded by rivals, far fewer Windows tablets exist to compete with the Surface Pro 6. And that's good news for Microsoft, which bumped up the SP6 to an 8th-gen Core chip but left most everything else unchanged. We've found other tablets we've liked, but there's no denying that the Surface Pro lineup has been successful, and the SP6 looks like it will continue that trend. Microsoft's playing awfully conservatively here, though.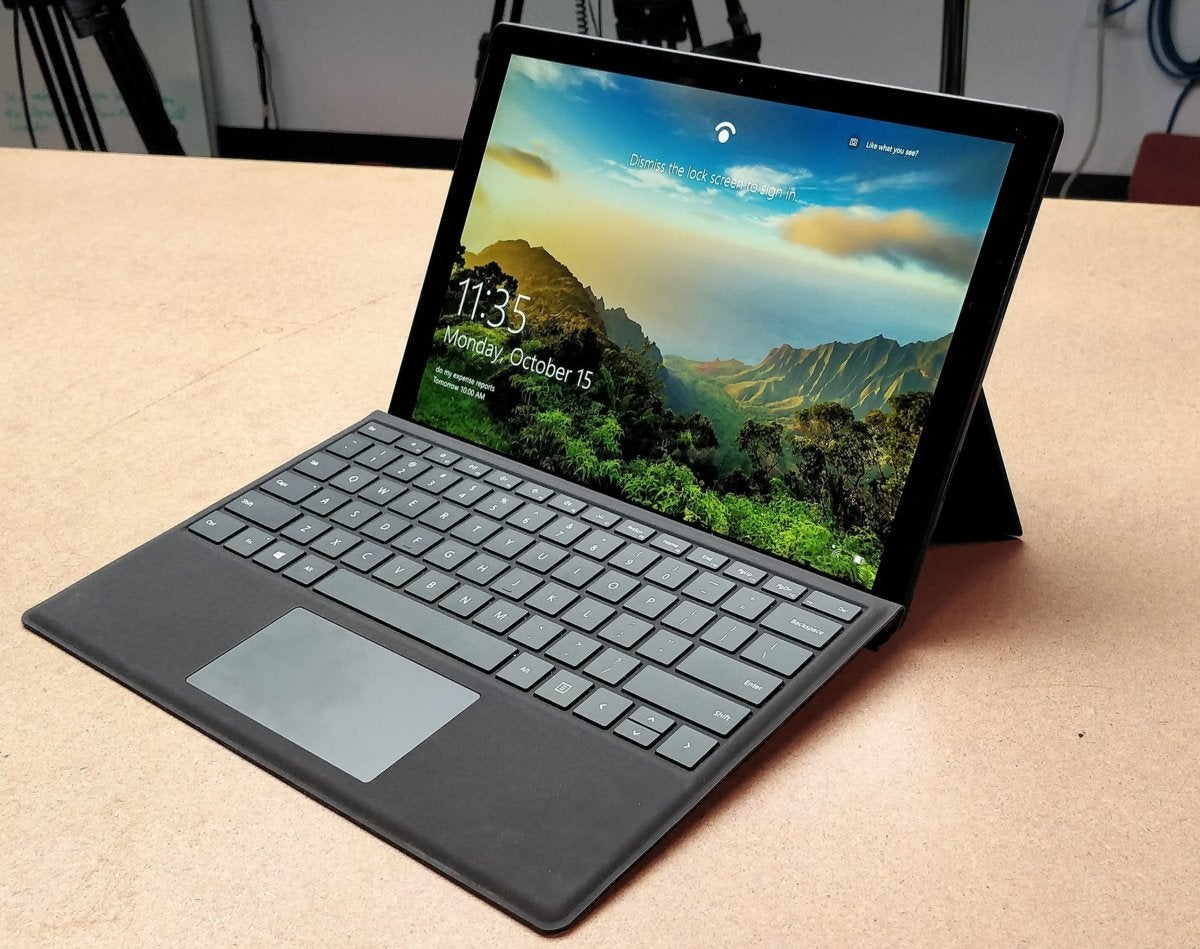 FAIL: Microsoft's bug testers
Wait a minute—after Microsoft regained Consumer Reports' trust in its device quality this September, shouldn't this be counted as a win? We're not so sure. With years of Surface hardware under our belt, we've noticed our own raft of issues: a Surface Pro 4 from 2015 whose battery refuses to charge, a Surface Precision Mouse whose status LED now flashes yellow and which refuses to function, and a Surface Book 2 with intermittent hot-boxing issues.
On the software side, of course, Microsoft's had a rough year, capped off by the Windows 10 October 2018 Update debacle. No device is immune from issues, and no operating system is free from bugs. But as we speed toward the new year, we'd ask Microsoft for one resolution: Test, test, and test some more!