More than 4,400 exhibitors showed off their hardware at CES 2018. That's a lot of gadgets, and the show can become an unmanageable circus if you don't enter with a game plan—and that counts for people following the action at home, as well. To give you a little head start, here's our cheat sheet on what to look for at CES 2019. We're focusing solely on PC gear, home entertainment and smart home gadgets—because that's our bread and butter at PCWorld and TechHive.
AMD's 7nm CPUs, including Ryzen 2
It's pretty easy to predict what AMD will be revealing at CES—because the company has already told us. AMD chief executive Lisa Su will host a keynote address on Wednesday, Jan. 9 where she'll talk up the company's 2019 plans to "catapult computing, gaming, and visualization technologies forward with the world's first 7nm high-performance CPUs and GPUs." You can expect demos covering the future of gaming, entertainment and virtual reality.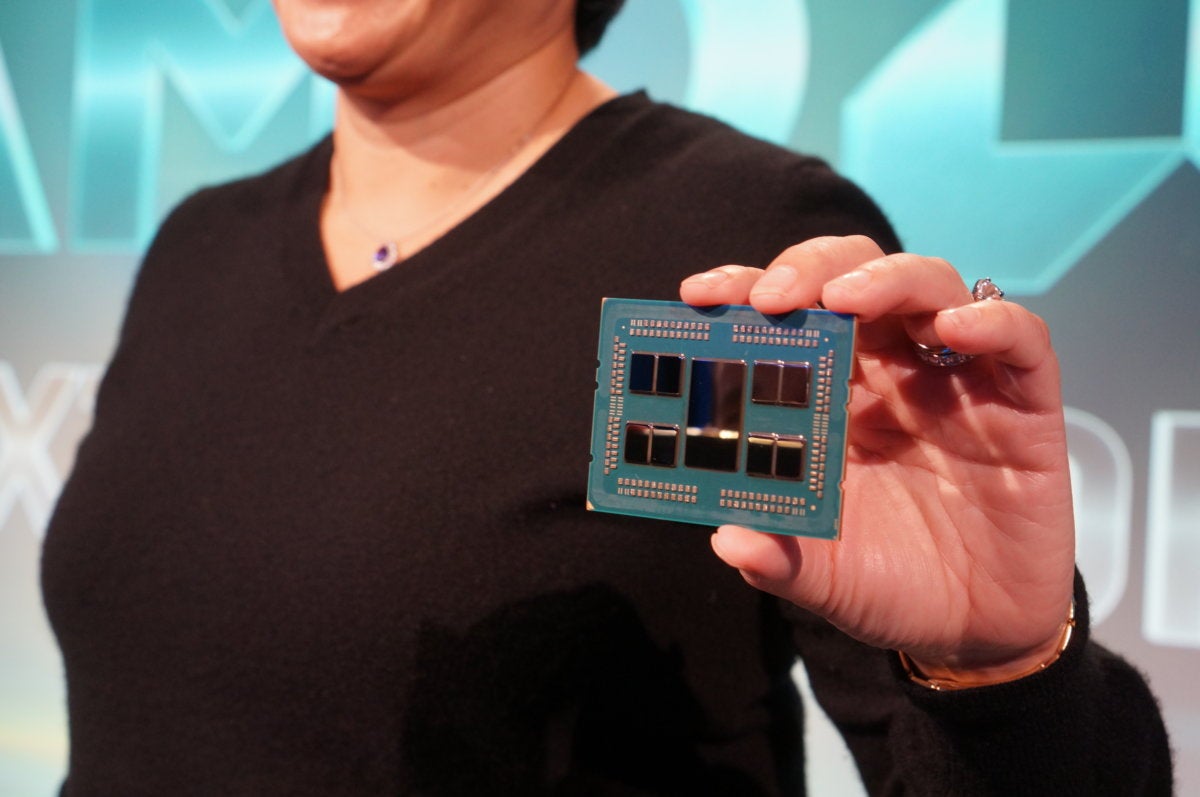 Using what AMD told us at Computex and more recent discussions as a guide, we also expect more details (if not a formal launch) of Ryzen 2, most likely based on the 7nm "chiplet" approach used in the AMD Rome CPU. And we're already seeing some very interesting speculation of a 16-core/32-thread Ryzen 9 (yes, 9!) 3800X chip based on the Zen 2 architecture.
While we don't expect any news regarding Threadripper 3, it's very possible we'll hear some updates on Threadripper 2, including some new system win announcements. We're also expecting AMD to launch new mobile processors, integrating a CPU with Radeon graphics. All in all, we expect Su's keynote to be a busy one—and that's before you factor in possible graphics news into the company's CES agenda. —Mark Hachman
Intel's new CPU (no, really, like a new CPU)
If we don't see public demos of Intel's biggest CPU launch in years, we'll eat our 1935 press federoas. And it's not like we're Nerdstramus or anything—the company already showed off parts of Sunny Cove in December. While you might yawn at yet another CPU generation from Intel (what is it, the 10th maybe?), you shouldn't. As Fred Sanford would say: "This is the big one, Elizabeth."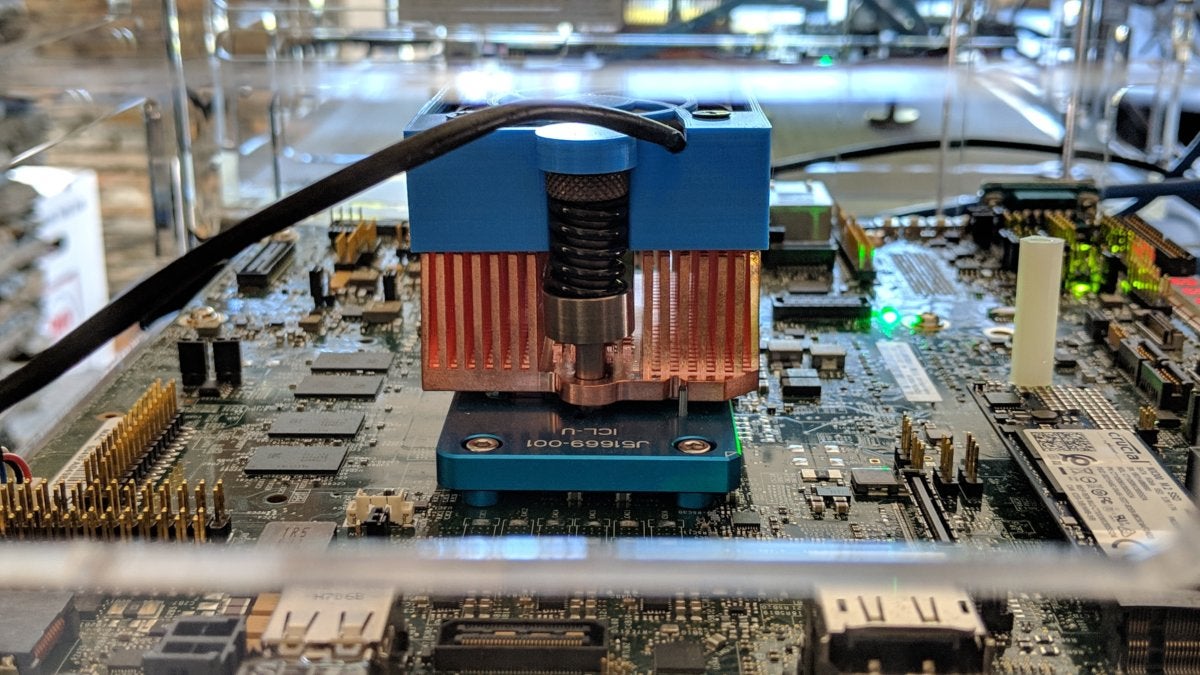 Sunny Cove cores basically pack in a new front end, new algorithms, and new instruction sets. Intel says they're "deeper, wider, and faster" than cores used in the 6th gen, 7th gen, 8th gen and 9th gen CPUs.
Intel hasn't formally announced what Sunny Cove will be called in its laptop trim, but engineering sample coolers labeled "ICL-U" reasonably lead us to believe the part will be the anticipated Ice Lake U chip. One thing we don't expect is a hard timeline on when Ice Lake U laptops will appear because they're based on Intel's 10nm process, which has been missing in action. On the plus side, CES announcements will hopefully tell us core and thread counts, and what kind of performance improvements we can expect.
There's also a very outside chance we'll see Intel fire off a 10-core desktop CPU based on the existing Coffee Lake chips, but we're not holding our breath on that one. Still, with Intel looking to push a resurgent AMD back on its heels, we feel almost anything could happen at CES. Stay tuned. —Gordon Mah Ung
Graphics and gaming goodies galore
Expect to see plenty of fresh gear from PC gaming giants at CES 2019—particularly Nvidia. There's been an awful lot of smoke blowing around the Internet about a potential GeForce RTX 2060 launch. Yes, RTX—not GTX. If true, that implies Nvidia's cutting-edge RT and tensor core hardware will finally make its first mainstream appearance after debuting in graphics cards that cost north of (usually well north of) $500. Bringing ray tracing and machine learning to the masses could very well increase the traditional sticker price of Nvidia's xx60 line, though, as the other GeForce RTX GPUs released thus far cost much, much more than their predecessors.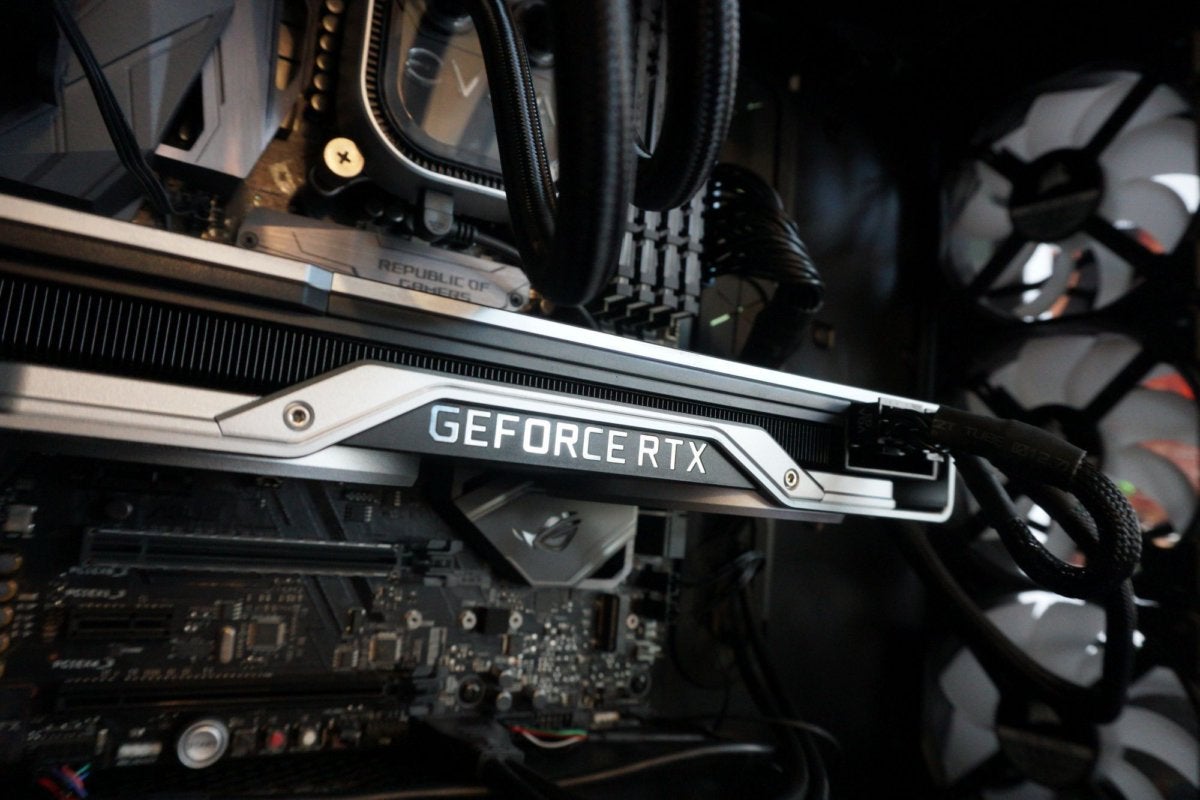 Desktop graphics cards are just the tip of the iceberg, though. Swirling rumors suggest that Nvidia could introduce mobile GeForce RTX chips for laptops at CES, and I'd expect to see some sort update about G-Sync HDR monitors, be it for ultra-bright ultrawides, massive 60-inch Big Format Gaming Displays (BFGDs), or both. You should also keep an eye out for new GeForce Now details. Nvidia's gaming-from-the-cloud service has been stuck in beta for over a year now, and sooner or later it should ditch its freebie status and launch in full. We could get a release window at CES.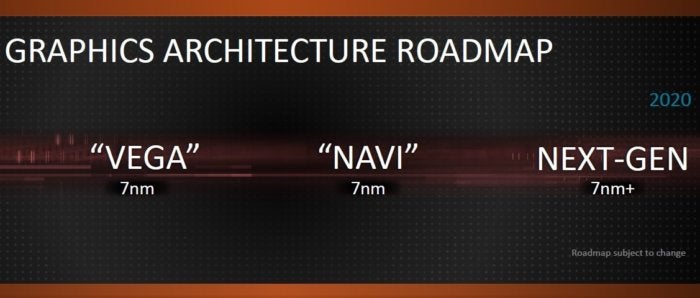 Team Green probably won't be the only one with news. AMD CEO Lisa Su is heading up her own CES keynote, as my colleague Mark mentions above, and while next-gen Ryzen CPUs will likely be the star, I expect Radeon graphics cards to earn some space in the spotlight too.
AMD's next-generation 7nm "Navi" GPU architecture has been nothing but a name on the company's roadmap since last CES and the company's high-end Vega graphics cards launched all the way back in 2017. With Nvidia's RTX graphics cards recently launching on the 12nm manufacturing process, don't be surprised if Su reveals more concrete details to beat Nvidia to the next process node, much like how the company is leapfrogging past 14nm Intel CPUs with its new 7nm Ryzen chips.
We know one other thing about Navi thus far: It won't copy Ryzen Threadripper's innovative approach to stuffing multiple chips onto a chip, because doing so effectively mimics CrossFire, and multi-GPU support from developers is moribund these days.
The dark horse in the graphics race? It's Intel. Chipzilla's announced plans to dive into the discrete GPU market in 2020, hiring chip gurus like Raja Koduri and Jim Keller to assist in the effort. CES 2019 is way too early for concrete product details, but we could start to hear more big-picture information about what we'll see when Intel's discrete "Xe" graphics cards eventually start shipping. Fingers crossed. —Brad Chacos
The height of PC decadence
Every year, PC makers bring their biggest, baddest, most powerful hardware to CES to establish bragging rights. At CES 2018, one of our favorites was the Acer Predator Orion 9000. Acer showed the 9000 with a pair of Nvidia GeForce GTX 1080Tis, but said it would also offer the rig with four Radeon Vega cards. Acer even integrated a pair of wheels into the case for toting around the machine from LAN party to LAN party. The quad-Vega option never came to pass, but you can still buy the Predator Orion 9000Remove non-product link for a cool $8,799.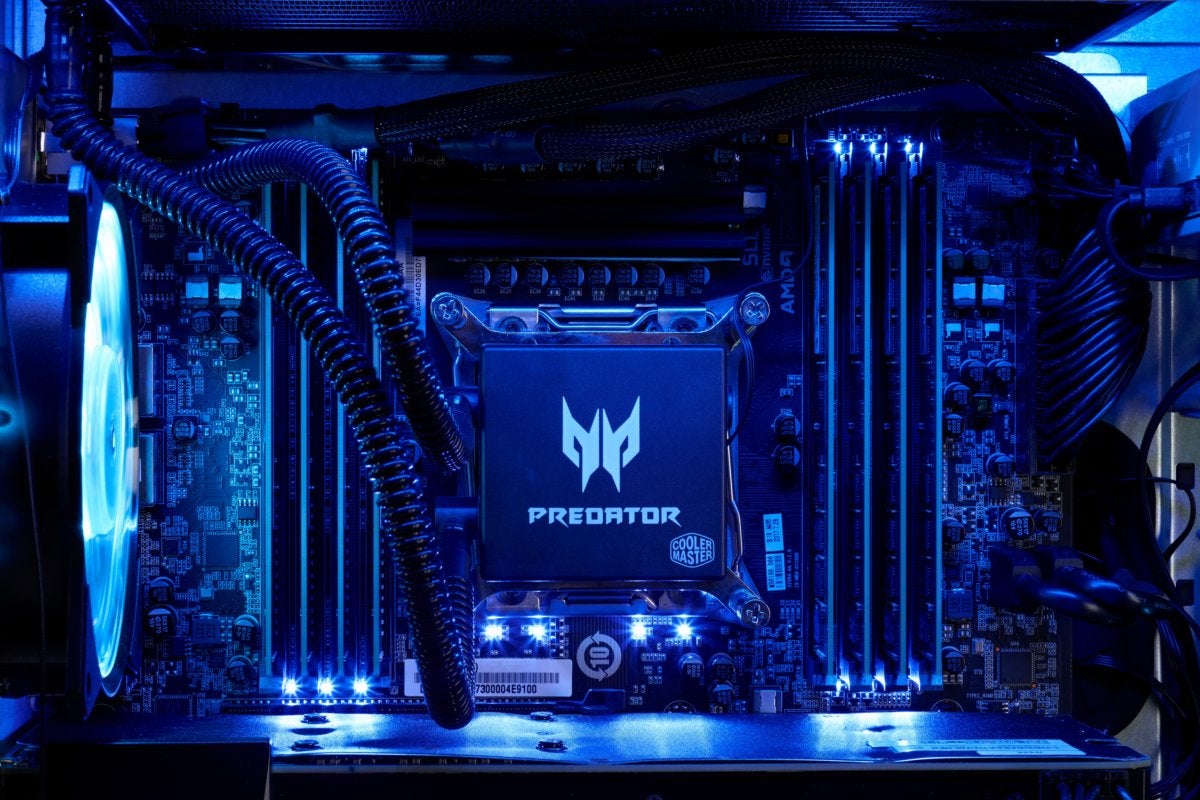 We don't know who will manufacture this year's most over-the-top PC, but it's an easy bet that it will include Nvidia's ray-tracing RTX technology, as well as the latest Core i9 chip from Intel… or maybe an AMD Ryzen 2, perhaps? Mix in some RGB lighting, multiple fans, and a four-figure price tag, and we're sold. We just can't help it.—Mark Hachman
Alexa and Google Assistant in everything
Millions of people purchased Amazon Echo and Google Home smart speakers and smart displays over the holidays. Instead of taking a leap of faith and betting on one platform or the other to dominate the smart home, savvy third-party manufacturers will adopt both. This means that at CES 2019, both Amazon Alexa and Google Assistant support will be celebrated side by side in a flurry of new smart home and home entertainment gadgets.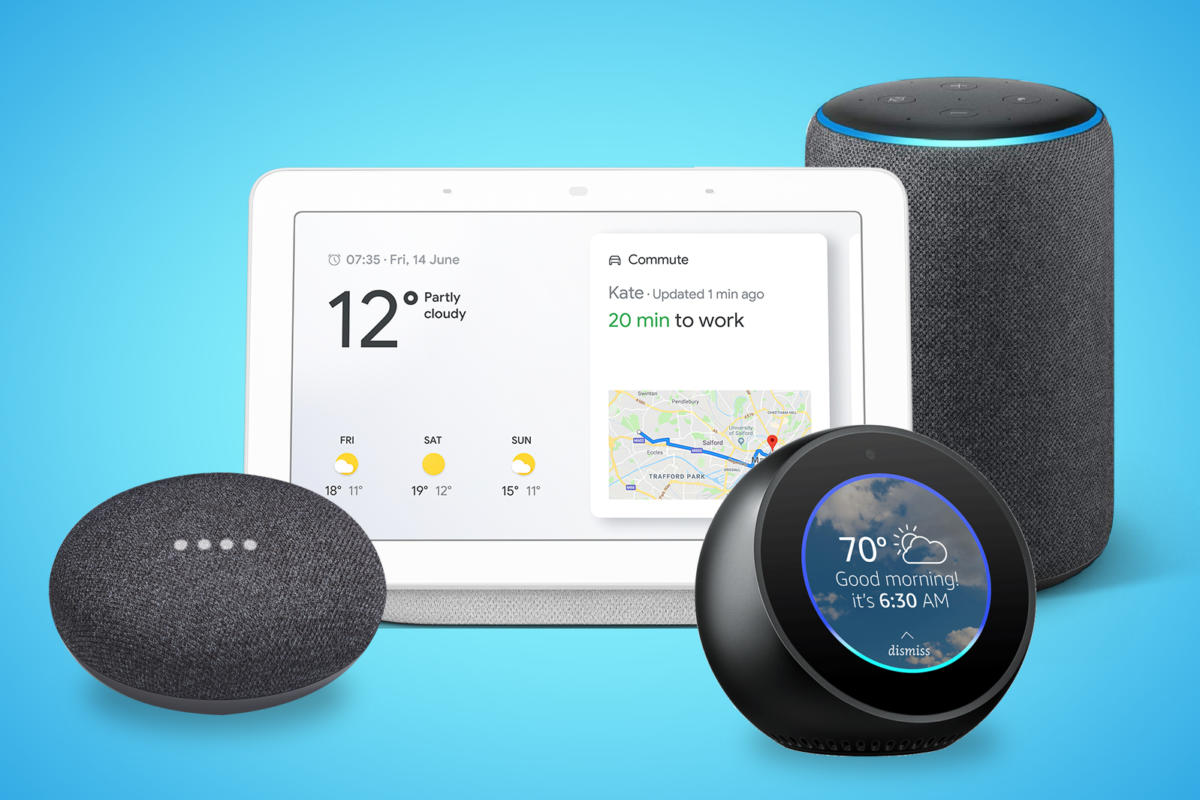 While it's harder to build smart speakers that support both platforms—just ask Sonos—you won't have to pick smart lighting, home appliances, security cameras, TVs, sensors, and dozens of other gadgets based on which digital assistant they work with. —Michael Brown
Brighter, smarter TVs, and LG's roll-up 8K TV
It's taken a year or three, but even budget-priced TVs are becoming bright enough to deliver good high dynamic range experiences. HDR has become a checkbox item for even the least-expensive models, and as a result we'll see all the flavors of HDR—Dolby Vision, HDR10, HDR10+, Technicolor, and HLG—battling it out for bragging rights.
The upshot is that any TV even worth covering at CES will support HDR, but the ones you'll want to buy will support multiple HDR formats. Just understand that formats that support scene-by-scene metadata, like Dolby Vision and HDR10+, are better than the earlier but more common formats that send all the metadata at once for an entire program.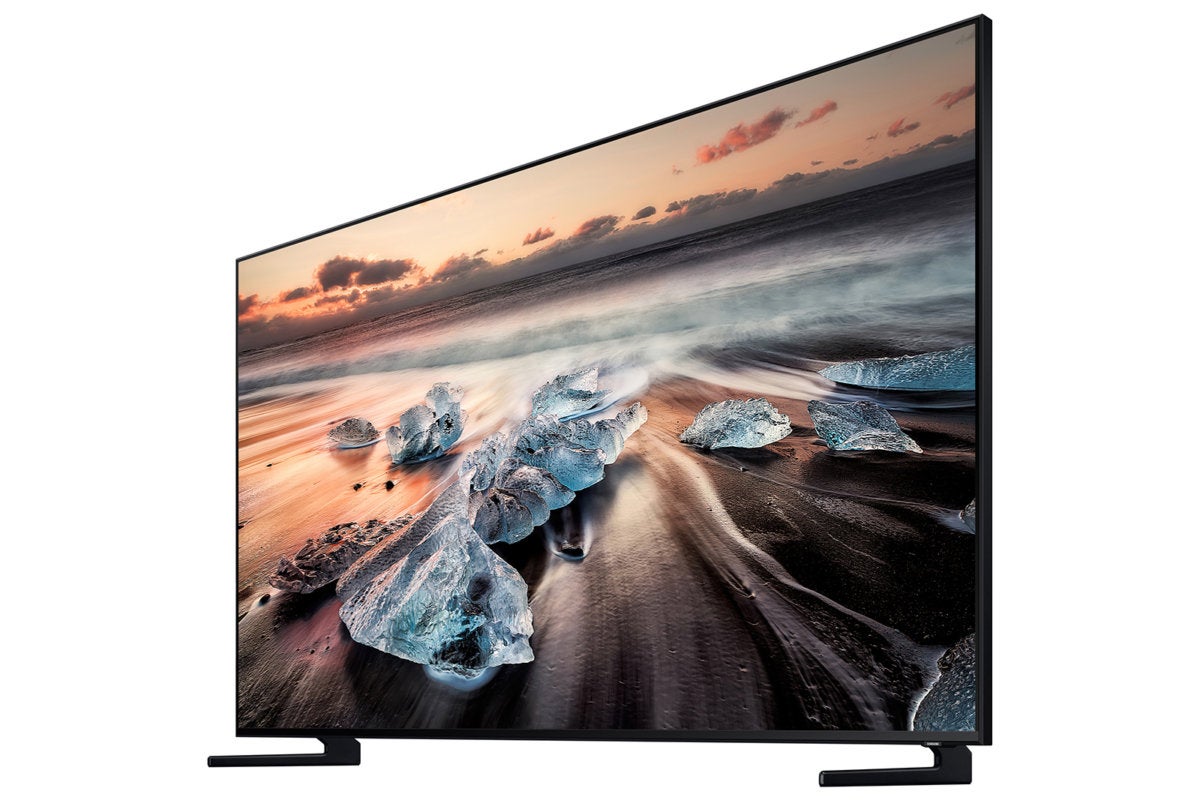 And while there were a few 8K TVs sprinkled around the CES show floor last year, they're sure to proliferate this year, led by two 8K models from LG. Now, of course, Samsung already offers the 85-inch Q900 for sale—for the low, low price of $15,000. Nevermind that there's virtually no real-world content to take advantage of its 33-million-plus pixels. I'm also hoping to ogle LG's crazy 65-inch roll-up 8K TV, which is reportedly coming to market this year.—Michael Brown
Faster Wi-Fi routers: Gen 5 and Gen 6
The Wi-Fi Alliance recently adopted a new naming scheme for modern Wi-Fi specifications. No longer do you need to remember the alphabet soup of IEEE standards—802.11ac, 802.11ax, 802.11n—or which types of routers support networks operating on both the 2.4- and 5GHz frequency bands. Now you only need to remember that Wi-Fi 4 identifies equipment that supports the older 802.11n standard; Wi-Fi 5 is reserved for 802.11ac gear (the routers and adapters most consumers need); and Wi-Fi 6 designates the bleeding edge of home networks: 802.11ax.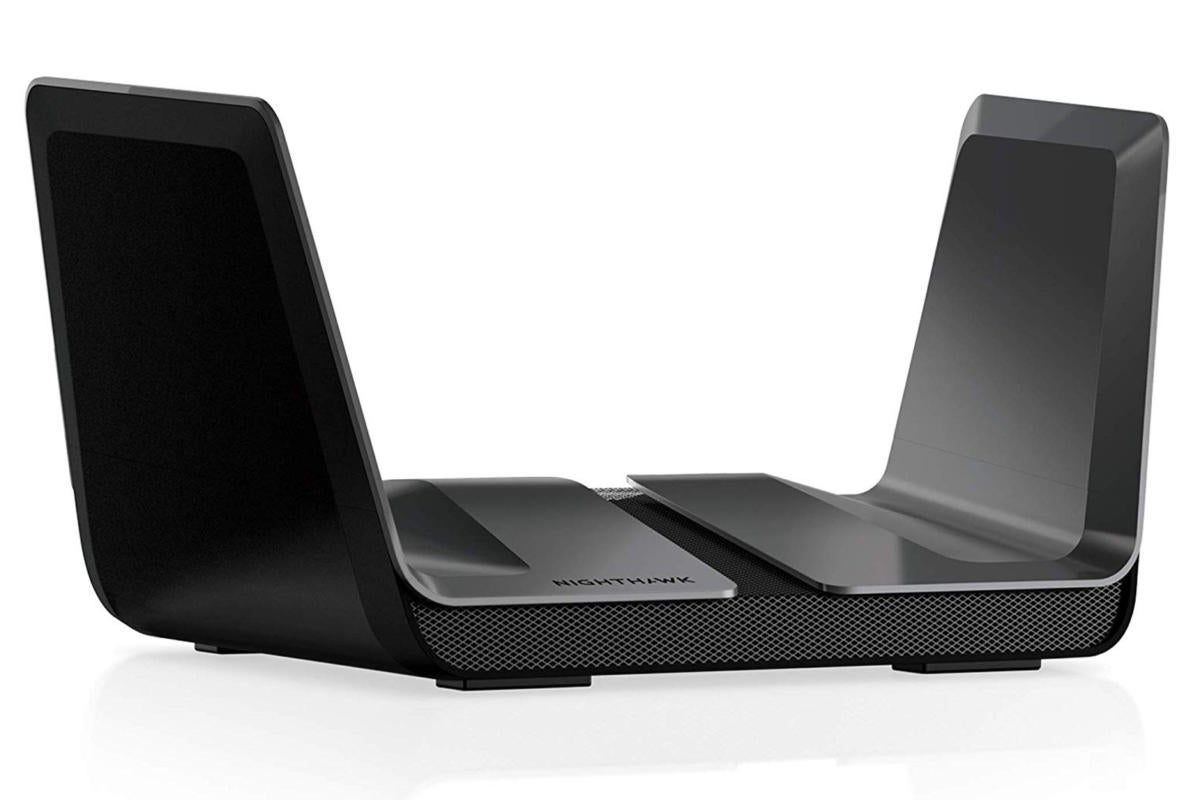 More than a few 802.11ax routers have already reached the market, but they can't be sold as Gen 6 devices until the Wi-Fi Alliance initiates its interoperability testing and bestows that designation on them. In addition to looking for new and improved Gen 5 and Gen 6 routers, I'll be quizzing the Wi-Fi Alliance for details on just when that interoperability testing might get underway. —Michael Brown