Two graphics cards we loved are on sale today with a little something for most gamers. We've got upper and lower price points, an AMD card, an Nvidia card, and both come with free game offers.
First up is the Gigabyte GeForce RTX 2070 Windforce for $480 on NeweggRemove non-product link with the checkout code EMCTUTY22. That checkout code may require you to sign-up for Newegg's mailing list. At $480, this is $20 lower than the card's MSRP, but the card has actually been selling for around $570 on Amazon. In addition to the card, you also get Battlefield V for free.
The Gigabyte RTX 2070 Windforce is a great card for 1440p gaming on Ultra graphics settings, as well as entry-level 4K gaming. It's overkill for 1080p gamers unless you're using an ultra-high refresh rate, but if you have hopes of upgrading why not grab it now? We also liked this unit's triple-fan cooler and found it more effective than the cooling solution in the Nvidia Founders Edition of this card, which costs $100 more.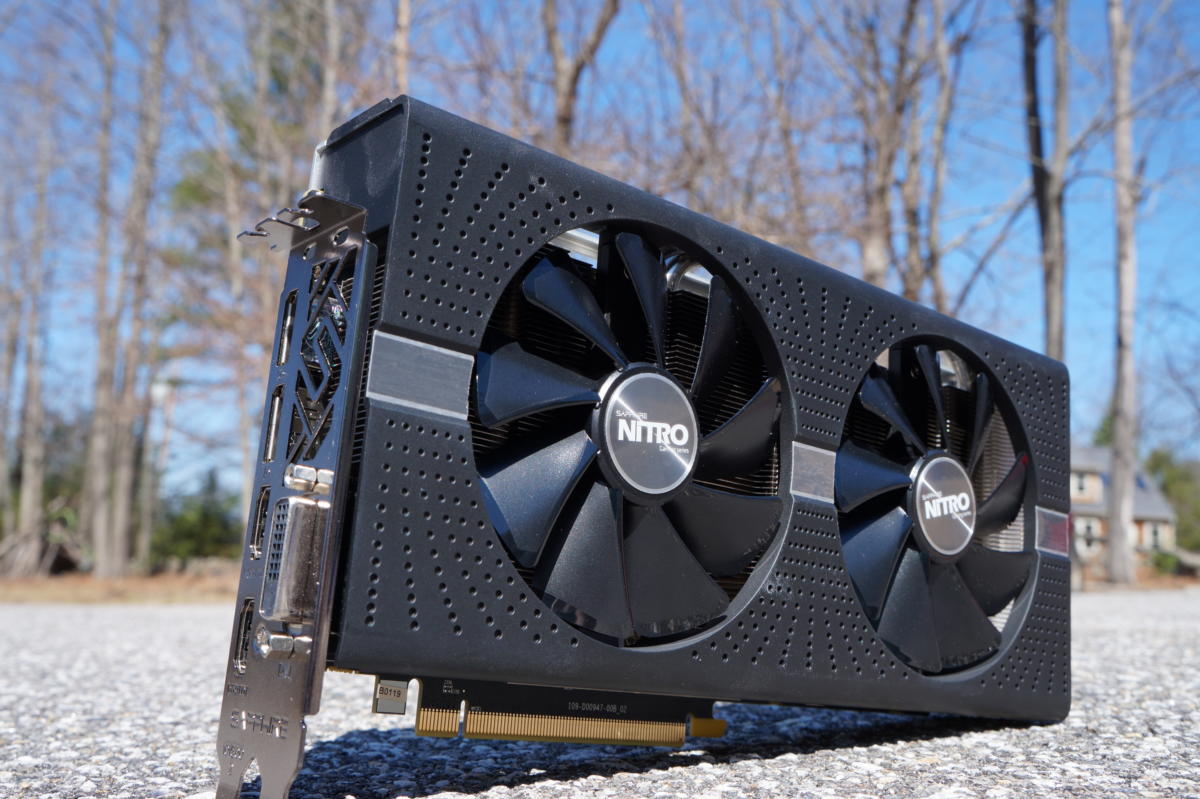 Our second choice is the 8GB Sapphire Radeon Nitro+ RX 580 for $220 on Amazon. It was quite common to see rival Radeon RX 580 GPUs hit $180 over the holidays, but this is the all-time low for this particular card on Amazon.
We've always liked Sapphire's Nitro+ cards, because they perform well and can usually be overclocked to nice speeds. This Nitro+ RX 580, for example, can crank it up all the way to 1,411MHz.
With an RX 580 you can expect no-compromises 1080p gaming, or very good 1440p performance with High graphics settings, but we'd recommend looking higher up the AMD product line if you're into 4K. This card also comes with your choice of two out of three games via AMD's rewards program, including Resident Evil 2 (January 25), Devil May Cry 5 (March 8), and The Division 2 (March 15).