You might call the Acer Predator Triton 500 the younger sibling of the mammoth Predator Triton 900. At $1,799, however, it's far cheaper—and you still get one of Nvidia's first mobile GeForce RTX 2080 ray-tracing GPUs inside of it.
Unlike the swiveling hinge that graces the Triton 900, the Triton 500 is a conventional gaming notebook, available this February in North America. The Triton 500 boasts a 15.6-inch 1080p display, with bezels that measure 6.3 mm on a side. But it's a 144Hz, Nvidia G-Sync display, with 300 nits of brightness and 3ms refresh times, a solid setup for gaming. Acer showed off its new notebook at CES 2019, here in Las Vegas.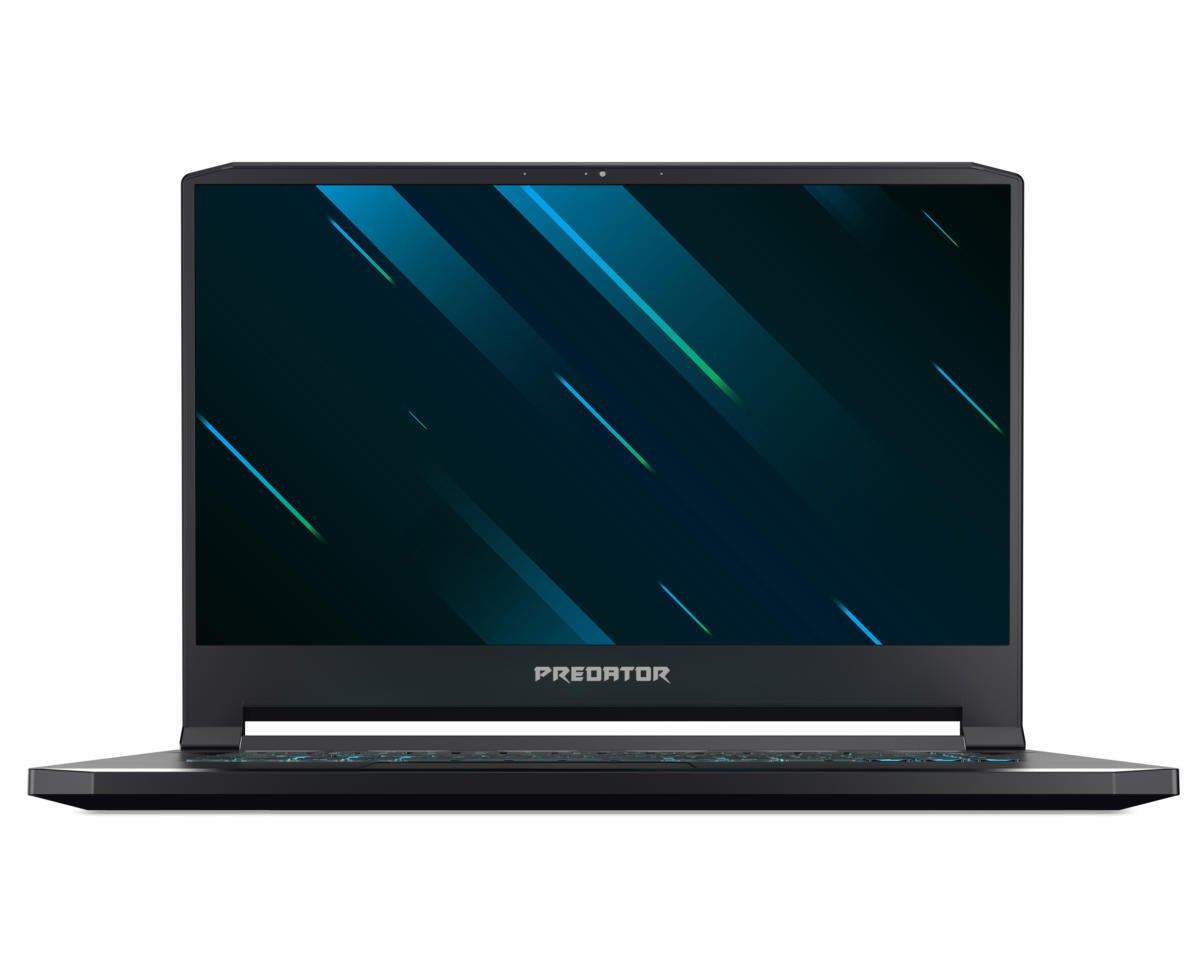 The modest pixel count means that the Triton 500's battery life is higher, at up to 8 hours, though that will obviously be heavily influenced by whether or not you're typing a quick email or playing Battlefield V.
If there's any catch, it's that the Triton 500 isn't quite a full-fledged GeForce RTX 2080—it's a more energy-efficient Max-Q version. Though we don't quite know what Nvidia will sacrifice to enable the Max-Q version of the mobile RTX 2080, the Max-Q version of the GTX 1080 included "optimizations such as a low voltage optimized clock curve that wrings out gaming performance while reducing power."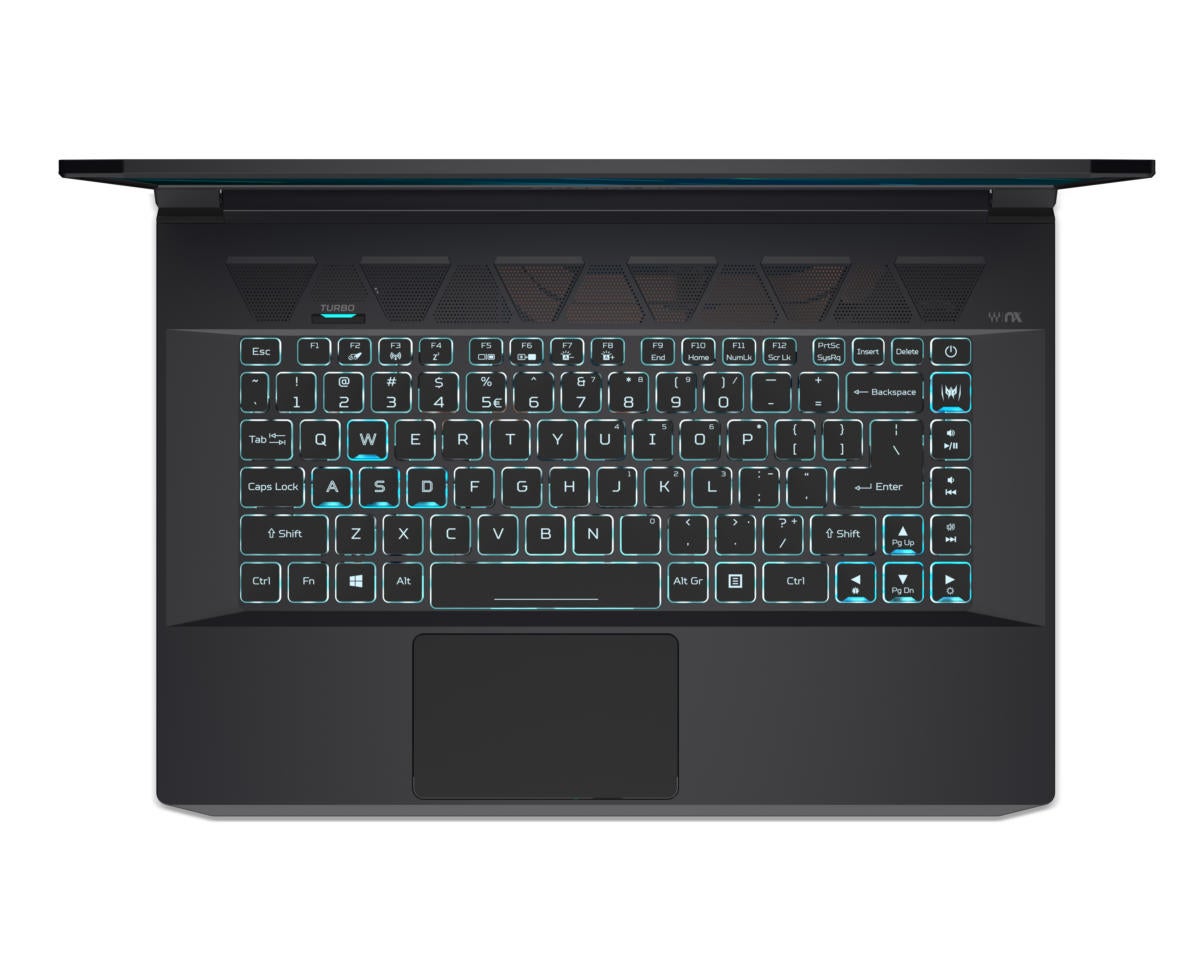 Later this year, Acer will publish a PredatorSense Mobile app, which allows remote control of overclocking, fan speed, lighting profiles and audio. Users can also view and set customized macro key sets for physical hotkeys.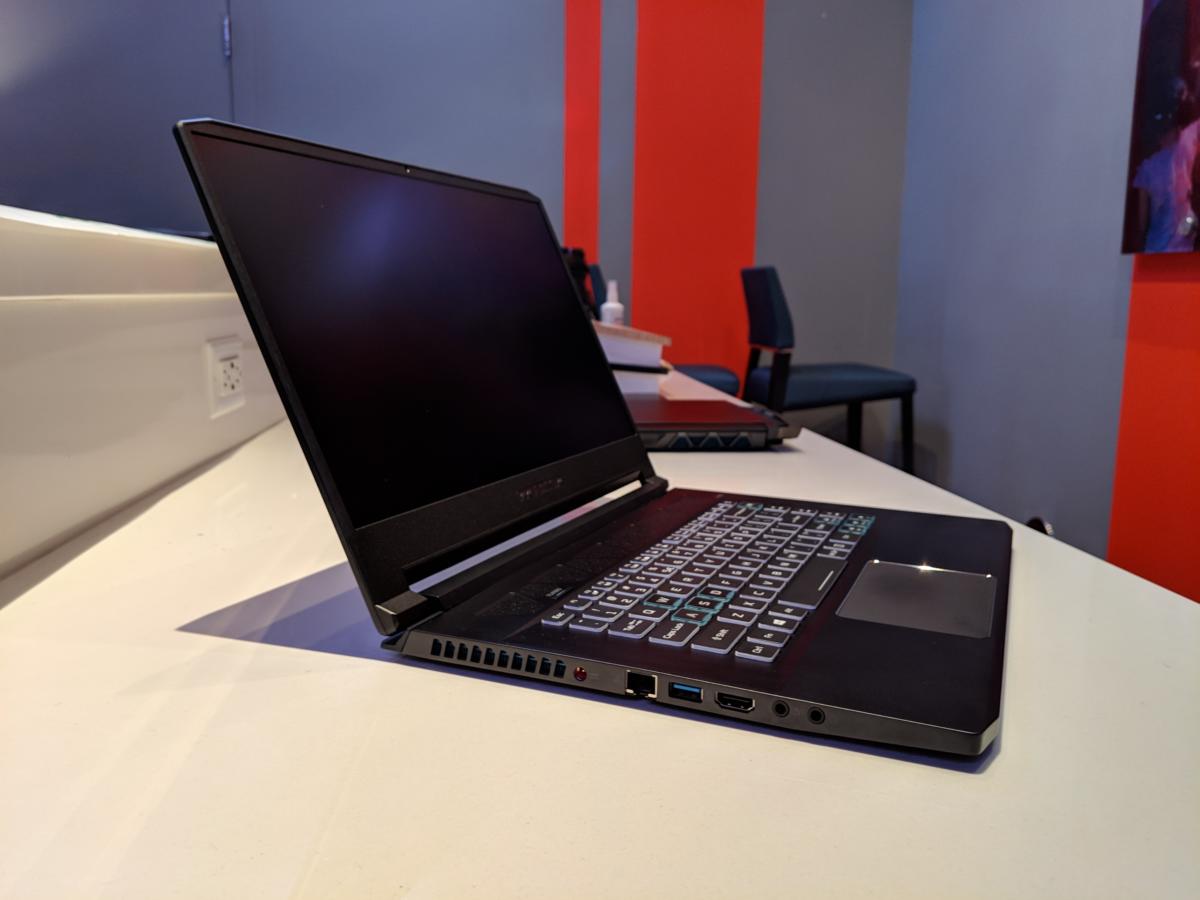 Like the Acer Predator Triton 900, the spec sheet for the Triton 500 is really vague. We're hoping to get more specs soon.
Acer Predator Triton 500 specs:
Display: 15.6-inch (1920×1080, 144Hz G-Sync)
Processor: Intel 8th-gen Core i7, H-series
Graphics: Nvidia GeForce RTX 2080 Max-Q
Memory: up to 32GB DDR4
Storage: PCIe RAID SSDs, total storage undisclosed
Ports: undisclosed
Wireless: undisclosed; Xbox wireless receiver integrated
Cameras: undisclosed
Battery: undisclosed
Operating system: Windows 10
Dimensions: undisclosed
Weight: undisclosed
Colors: black

Price: $1,799 MSRP