Engineers at Germany's Fraunhofer Institute have developed a smartphone camera module that's thin enough to be squeezed inside a smartphone, removing the need for a "camera bump" without compromising on quality.
On most modern smartphones, the camera necessitates a bump on the back of the phone. That's because the focal length of the lenses and camera assembly cannot be made any thinner.
The concept from Fraunhofer does things differently.
It uses four image sensors rotated 90 degrees so they point out of the side of the phone. A set of tiny mirrors in front of the sensors reflects the image from the front or rear of the phone.
The basic concept would have worked with a single mirror, said Jacques Duparré, a senior scientist at Fraunhofer's Microoptical Imaging Systems lab in Jena, Germany.
But it faltered at close range, so a second mirror was added and the two images stitched together. But then stitching errors could be seen in the images, so engineers added a second set of sensors and mirrors so the phone could calculate and eliminate the errors.
The mirrors simply flip around so images can be taken to the front and rear of the phone.
The result, he says, is an image comparable with those from current phones.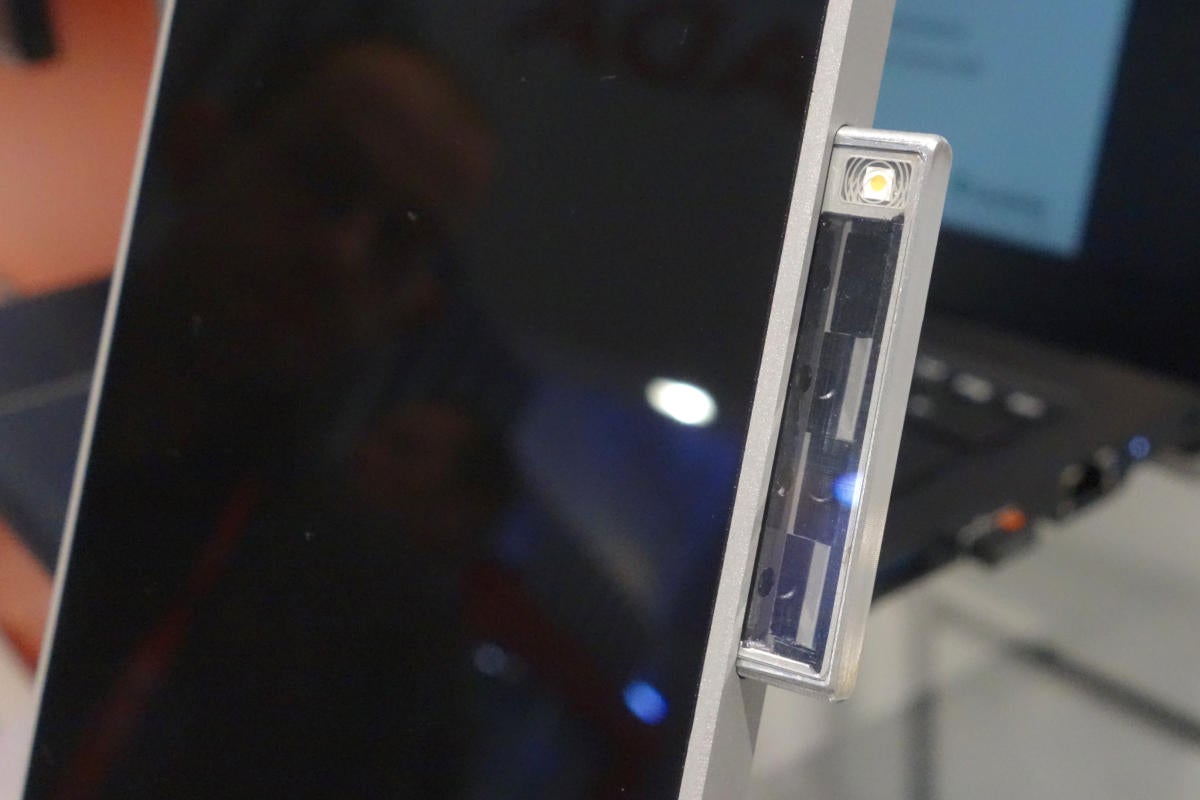 The concept model is just 3.5 millimeters high — half the height of a comparable commercial unit — yet can snap pictures at a 20-megapixel resolution. It has both auto-focus and optical image stabilization.
Duparré concedes that while the technology works and is clever, the biggest hurdle facing engineers now is trying to convince smartphone makers to adopt such a radically different system to what's currently in use.
But there is an additional benefit. Because the new-style image unit slides out from the side of the phone, users can be assured that when closed, the camera is physically incapable of taking pictures. With current phones, there are worries that some malware can enable the camera and surreptitiously snap photos without the user's knowledge.