The legendary tabletop roleplaying game Dungeons & Dragons is taking a big step into the digital realm. D&D maker Wizards of the Coast announced a partnership with Curse—the Twitch-owned company behind Gamepedia and MinecraftForum.net—to create D&D Beyond, a digital tool set for the popular old-school RPG.
D&D Beyond will use the Dungeons & Dragons Fifth Edition rules and roll out in public beta in the coming weeks.
Digital tools for D&D have been offered previously, but this is the first release with content from the official company behind the franchise. Wizards of the Coast has looked at creating digital tools before this, however. Around the release of the fifth edition rules Trapdoor created an app called DungeonScape, but Wizards severed itself from that effort in late 2014. (Update: Oops! We forgot about Fantasy Grounds, a $40 set of tools for running your own RPG campaign that includes officially licensed D&D content.)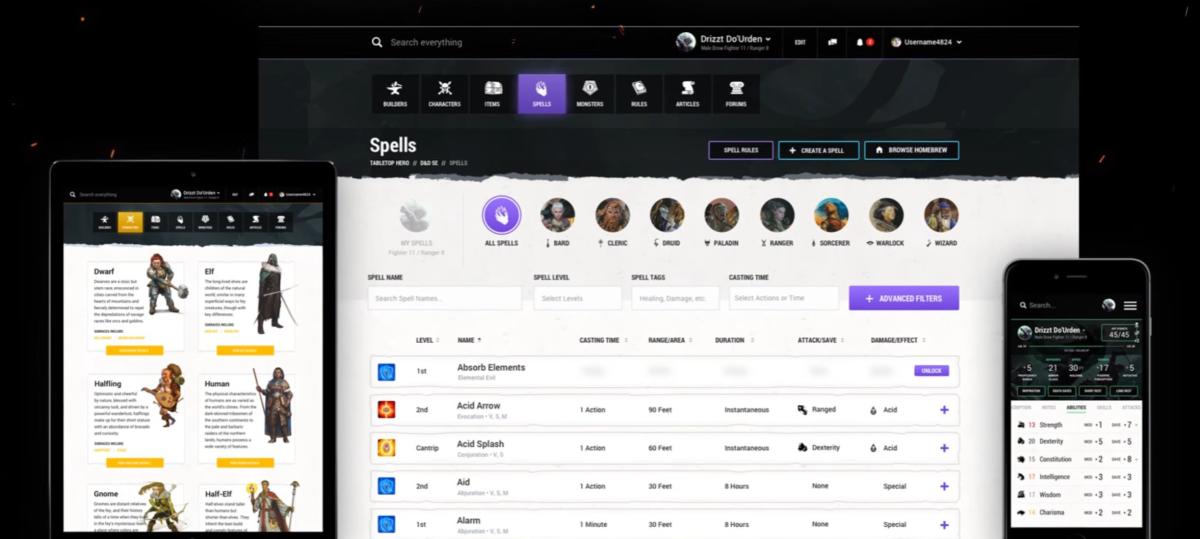 D&D Beyond will let you carry the various tools for D&D on your smartphone, tablet, or laptop, including a rules compendium, character builder, digital character sheets, and guides to races, classes, items, spells, and monsters.
The story behind the story: What's not clear is if D&D Beyond will have tools to help you play Dungeons and Dragons remotely with friends. The statement from Wizards of the Coast sounds like the company is still squarely focused on people sitting face-to-face around a table—Stranger Things-style. "D&D Beyond speaks to the way gamers are able to blend digital tools with the fun of storytelling around the table with your friends," Nathan Stewart, Wizards' senior director of Dungeons & Dragons said in a written statement.
Roll your own
Official remote play capabilities from Wizards of the Coast aren't absolutely necessary, however. Even though the company owns the rights to the games there are sites already offering tools to play with others online. There are numerous dice-rolling sites, for example, as well as Roll20, a site that creates a solid remote playing experience for RPG tabletop games.
D&D Beyond is set for an official release in summer 2017. Anyone interested in trying out the beta can sign-up for an invitation on the D&D Beyond website.