As expected, Dead Rising 4 finally popped up on Steam yesterday after making its Windows 10 Store debut in December. Yes, it was a rather short exclusivity window this time—only three months, compared to the six months it took Quantum Break to migrate over.
The benefits are the same, though. Unlike the December release, the Steam version of Dead Rising 4 is neither Microsoft's proprietary universal Windows app format nor restricted to Windows 10. If you've been waiting for, I guess, the "definitive" edition of Dead Rising 4, this is probably the time to jump in. It's the game, minus Microsoft's shenanigans.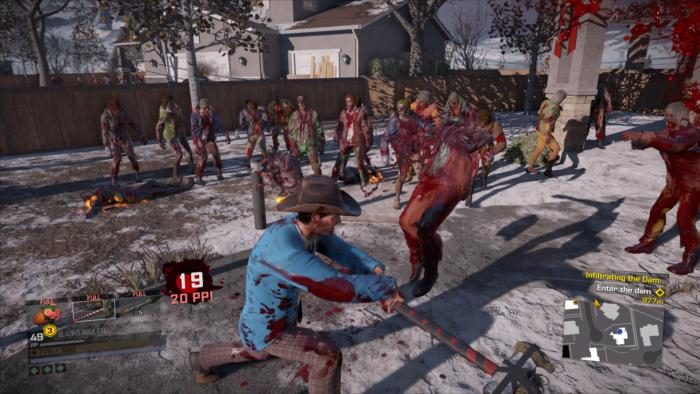 Now, whether you want the game? That's a whole different question. You can read our full review, but you'll get the gist from this excerpt: "Almost everything that made Dead Rising unique is gone, but if all you want is bubblegum pop and more time to experiment with the game's over-the-top weapons? Frank West (or faux-Frank West if you can't get past the voice actor change) is ready and waiting."
Which is to say it's a mindless, waste-a-weekend type of game. I had a decent few hours with it, racking up a body count the size of a small town and tap-tap-tapping the attack button until my finger went numb. Nothing about it is very memorable though.
Dead Rising 4 also has the unenviable distinction of being a Christmas-themed game, which was great for the original release in December but is…well, a bit strange for the other eleven months of the year. It's not like that fact will have any effect on you playing, but still—a bit of an odd sell in March.
Anyway, the real news is that it seems we can continue to expect these third-party-but-exclusive-to-Xbox games (few as they are) to debut on Windows 10, followed by a Steam release a few months later.