Newegg has a deal right now that makes jumping into virtual reality easier. This week, the online retailer is giving away a free Gigabyte Radeon RX480 4GB graphics card with the purchase of an HTC Vive. You still pay the full $800 for the VR headset and assorted peripherals that come with the package, but you'll save on upgrading your rig to a VR-friendly graphics card.
The card in question is Gigabyte's GV-RX480G1 Radeon RX 480, which Newegg sells for $185 and an Amazon marketplace seller offers for $196. We really liked the RX 480 when it first came out in June 2016. It was the first Radeon card to use the 14nm Polaris GPU and the first budget-level graphics card capable of handling VR.
The Vive package comes with the headset, wireless controllers, and two room tracking base stations.
If you're eyeing an HTC Vive to use with SteamVR on Linux, this deal is probably not for you. While it's possible to use a Radeon card with SteamVR on Linux, it requires far more tweaking than Nvidia cards right now. That said, if you're comfortable with downloading a trial driver from Github and compiling from source, have at it.
Newegg's offer lasts until Monday.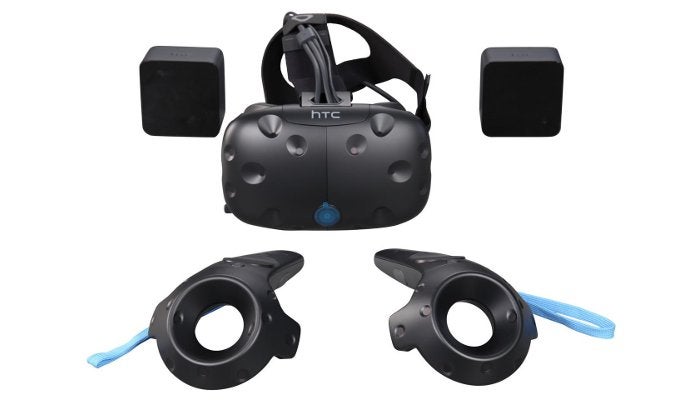 [ Today's deal: free Gigabyte Radeon RX 480 with purchase of an HTC Vive from Newegg ]