Given a choice between a regular humdrum mouse and a similarly priced gaming mouse, it's best to go with the gaming mouse every time. A gaming mouse has multiple buttons to carry out various functions and is often more comfortable to handle than the generic office pointers out there. Today as part of its Gold Box program, Amazon is offering a seven button gaming mouse for $14.39.
(Note: This is a Lightning Deal that will expire at 3pm Pacific Time.)
The Havit 2.4G Portable Wireless Mouse features four adjustable DPI levels, 3 LED colors (blue, red, and green), and seven non-customizable buttons. The mouse switches between game and audio modes, however, which should allow you to squeeze a little more functionality out of all those buttons. The mouse is designed to function up to 18 meters (59 feet) away from the PC, which means it should work just fine in the living room with a home theater PC. Not bad for less than $15.
We haven't tested this mouse out so we can't speak to its quality; however, it is very well reviewed on Amazon and its feature set is solid. The biggest downside, based on Amazon reviews, is that you can't program the seven extra buttons as you can with a more expensive mouse. Instead, you're stuck with the device's preset in both modes, as we already mentioned.
Nevertheless, at $14.39 this mouse is worth trying out.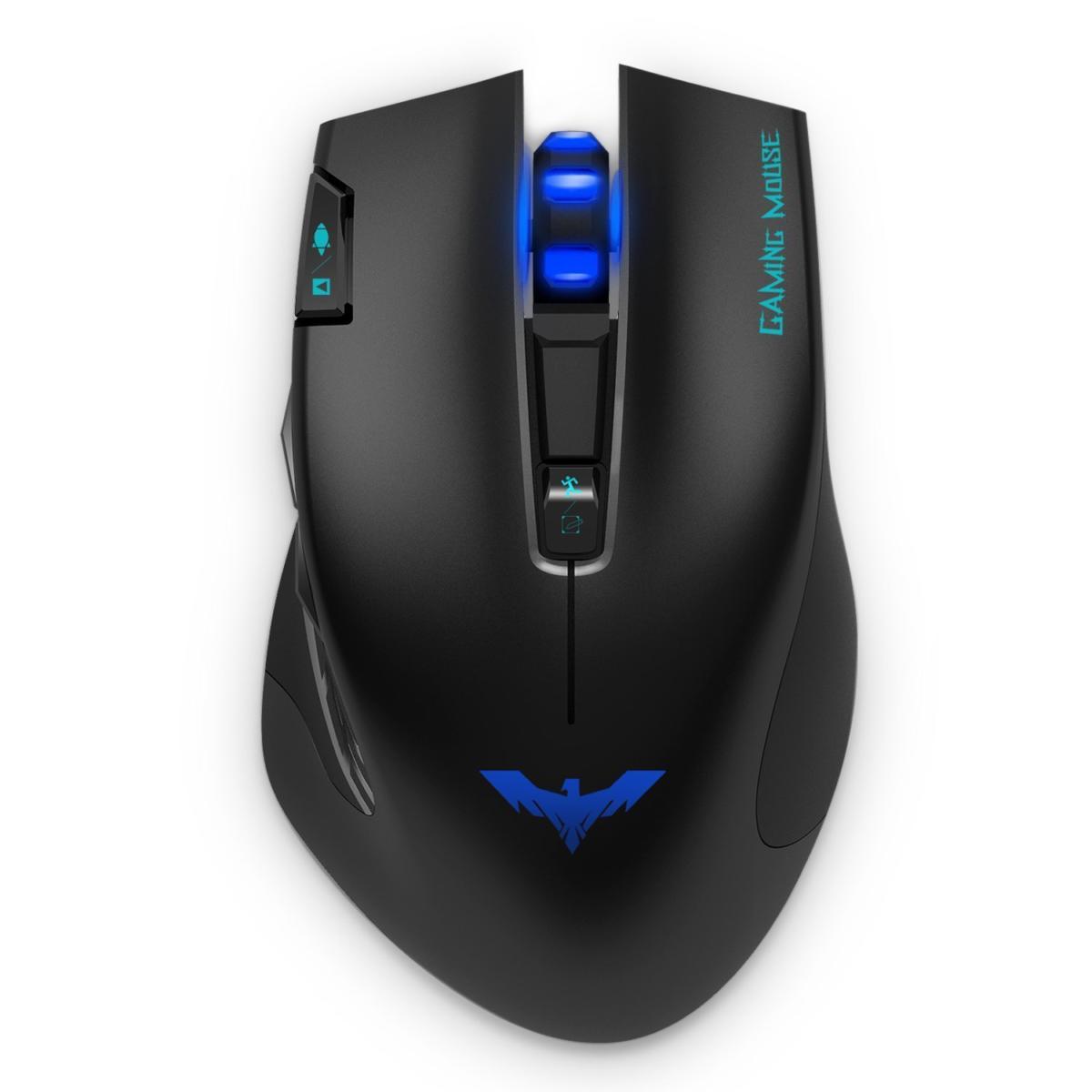 [ Today's deal: Havit 2.4G Portable Wireless Mouse for $14.39 at Amazon ]