When we first saw the Lenovo Yoga 710 in early 2016, we liked what it offered for $500. Right now, this 2-in-1 laptop is a little bit cheaper at Best Buy for $430. That's $70 dollars off the $499 suggested price, and about $30 to $40 cheaper than what you'll find from third-party sellers on Amazon.
This convertible laptop features an 11.6-inch, 1080p resolution touchscreen, a 1.5GHz dual-core Intel Pentium 4405Y processor, 4GB RAM, and 128GB onboard SSD storage.
Sure, other laptops pack a lot more power, but that's not the focus of this particular laptop. Instead, you get a system that's portable and that offers multiple form factors for a wider range of use cases. As with other Yoga devices, it can switch between a standard laptop, tablet mode, and the popular movie-viewing tent mode.
The laptop weighs in at 2.36 pounds, which is a great weight for a portable laptop but is a little heavy for an 11-inch device. For ports, the 710 has one USB 3.0 port and one micro HDMI. It also has Bluetooth and supports 802.11ac Wi-Fi.
You won't want to run Photoshop or similar programs on this version of the 710, but it should be just fine for streaming video, dealing with documents, and managing email. And unlike larger systems, you can slip it into a small bag, too.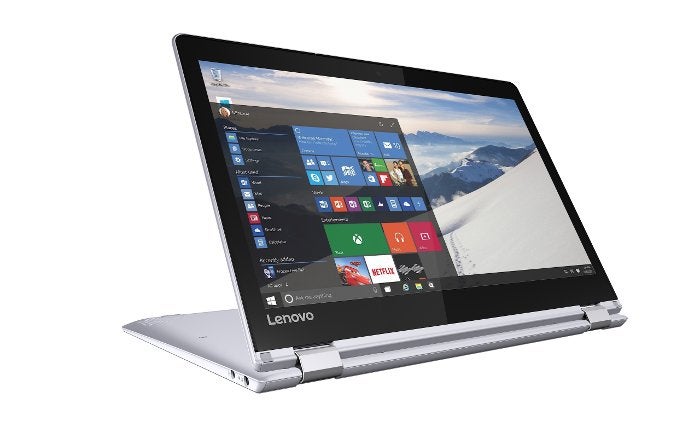 [ Today's deal: Lenovo Yoga 710 with Pentium processor and 128GB SSD for $430 at Best Buy ]