The first thing most of us do each morning when we sit down at our computers is launch a browser. A few apps have capitalized on this common routine by providing all all the productivity tools we need right in Chrome's home tab. The following Chrome extensions can really streamline your workflow by either unifying all your favorite web services and apps into one webpage so you don't have to toggle between multiple tabs all day, or by eliminating the need for many third-party tools altogether.
Momentum
If you start each work day by launching a to-do list, a task tracker, and other productivity apps, Momentum can help streamline your routine. This Chrome extension replaces many of those individual apps with a personalized dashboard of productivity widgets right in a browser tab.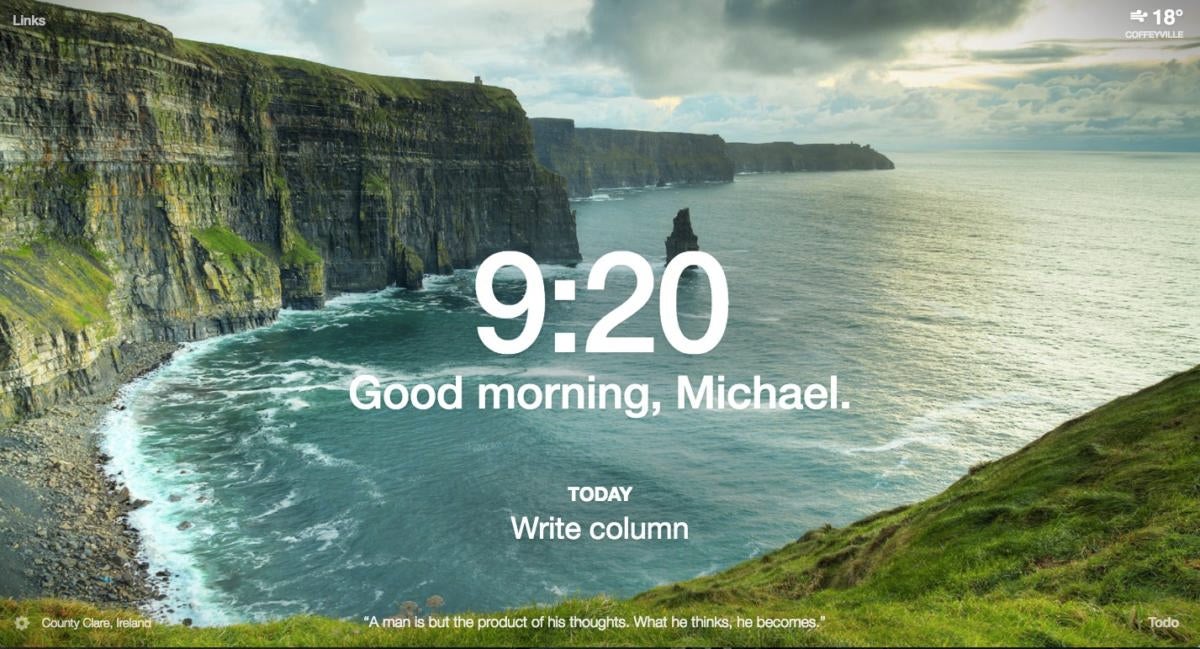 Momentum replaces Chrome's home tab with one featuring a to-do list, a customizable shortcut menu of links (including your email), a clock, and the local weather, all over a calming background photo. It also allows you to set a daily focus—which can be a task you need to finish, an affirmation, or a simple reminder—and keeps it front and center on the page for that day. The layout effectively removes distractions and keeps your most important tools at hand.
All Momentum's elements can be tweaked to your liking, and you can extend its capabilities by upgrading to Momentum Plus for $2.50 a month. This allows you to add tasks from popular apps like Trello, Todoist, Wunderlist, and Google Tasks; use your own photographs as backgrounds; include to-do items in your daily focus; add your favorite inspirational quotes; and more.
Jot
If you prefer the simplicity of a prioritized to-do list, Jot may be more your speed. This austere app replaces your "new tab" screen with a beautiful background image over which you can enter your most important tasks. Each one is displayed in a nice big font for easy scanning.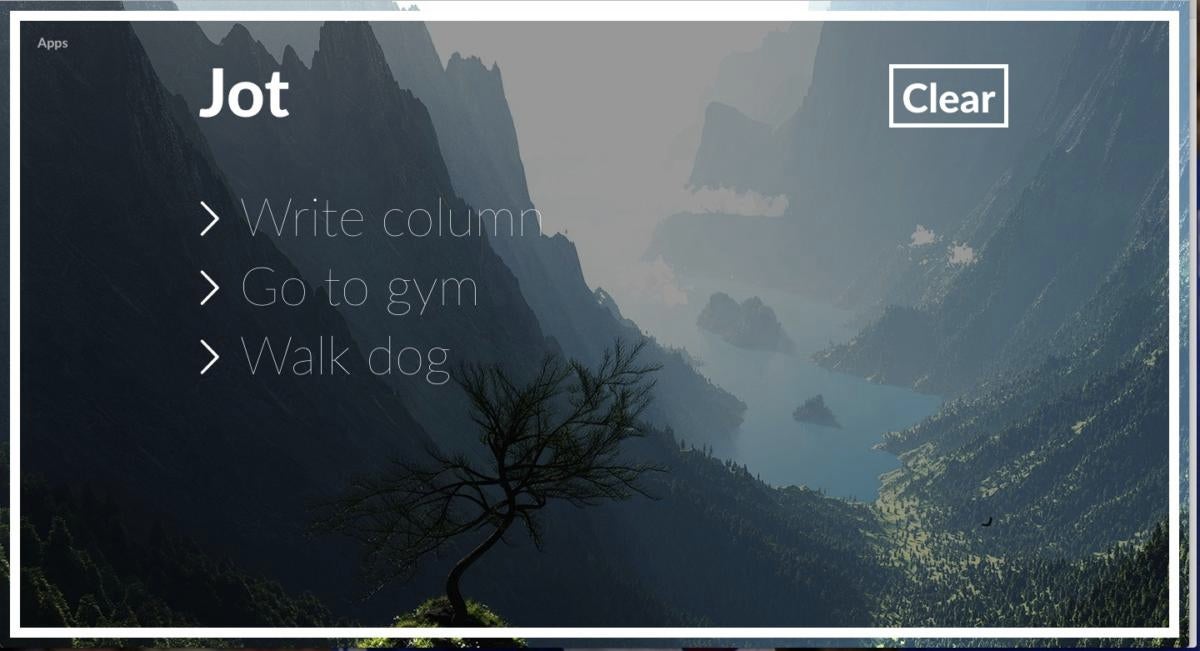 If you don't complete every task by the end of the day, don't worry. The next time you open Chrome and launch a new tab, your list will appear as you left it. Just delete an item to check it off the list or hit the prominent Clear button to remove them all.
Taco
If you're already using an array of apps to manage your tasks, you can benefit from Taco. This extension unifies all your items from more than 40 services—including Gmail, Evernote, Todoist, and Asana—in a single page so you don't have to toggle between multiple tabs throughout the day.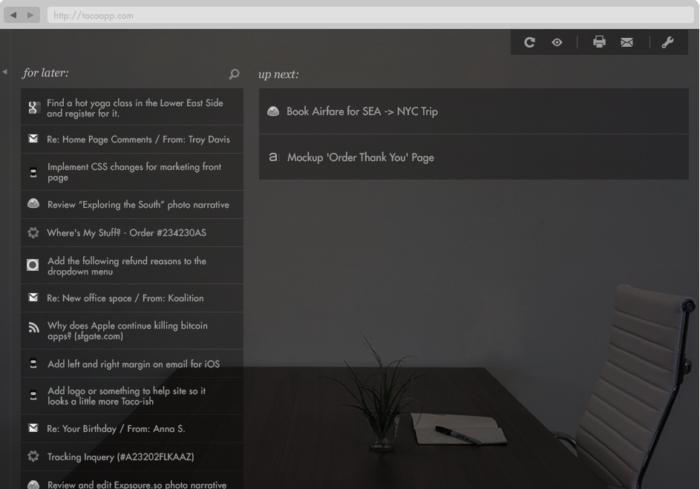 As you connect your favorite services to Taco, it compiles tasks from all of them in a master list called For Later. You prioritize them into to-do's by dragging and dropping items into the Up Next section in the middle of the Taco tab. (You can then hide the For Later sidebar to reduce distractions). As you complete tasks, you can hide them from the list or delete them from it and their original service without leaving Taco.