Windows 10 just keeps getting bigger and better.
Microsoft just announced that the Windows 10 Creators Update will start rolling out on April 11, building upon the foundation laid by vanilla Windows 10 and its subsequent "November" and "Anniversary" updates. While not every feature that Microsoft promised at the Creators Update's reveal last fall actually made the final cut, it's still overflowing with helpful new extras that polish rough edges and just plain make things more fun.
You'll need to read PCWorld's comprehensive Windows 10 Creators Update review for our hands-on impressions, or PCWorld's mammoth Creators Update roundup for nitty-grittier feature details, but here are the five biggest changes you'll encounter when it rolls out to your device.
1. A better install
The first change you'll notice in the Windows 10 Creators Update is literally the first thing you'll see when you boot up: An improved installation process.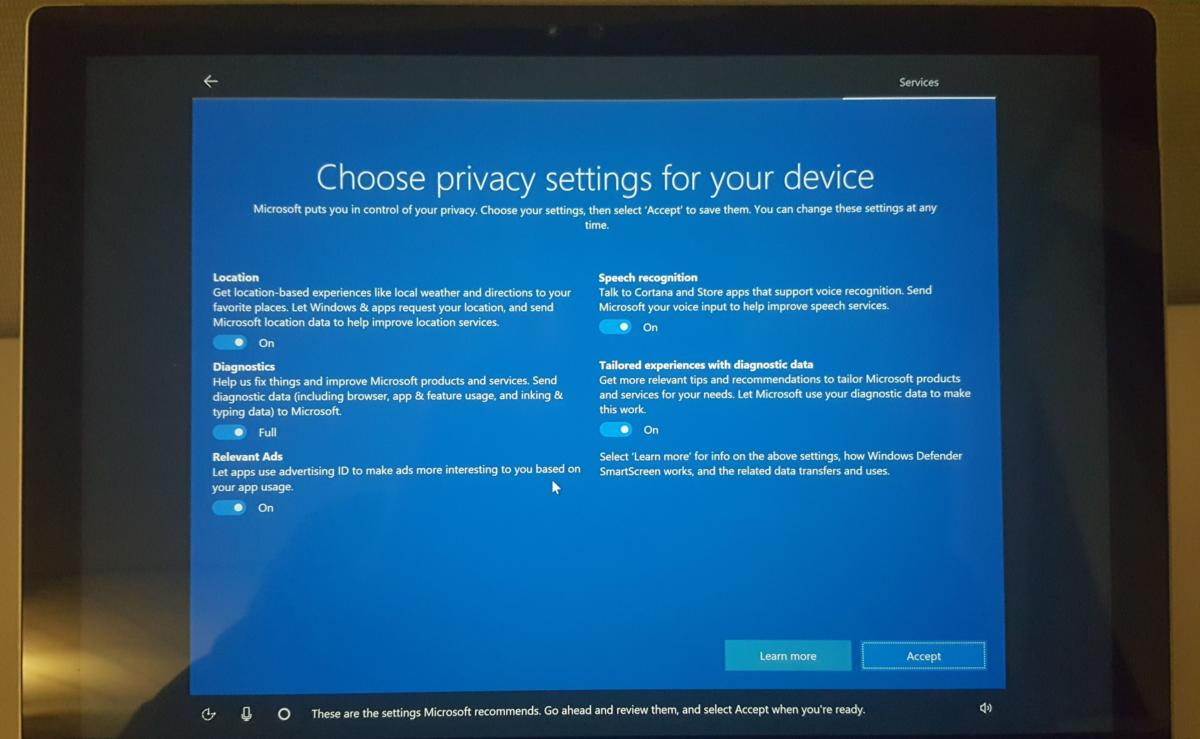 Microsoft's taken a lot of heat for Windows 10's deeper hooks into your personal data. The Creators Update addresses that concern with the introduction of an easy-to-parse privacy dashboard that's now integrated directly into the installation setup. It's a handy overview of your broad options. Don't want every aspect of your system beamed back to Microsoft? Turn the diagnostics to Basic. Don't want Cortana listening to your microphone, awaiting a verbal summons? Disable speech recognition. (You may still want to dig into Settings privacy section for more granular controls, however.)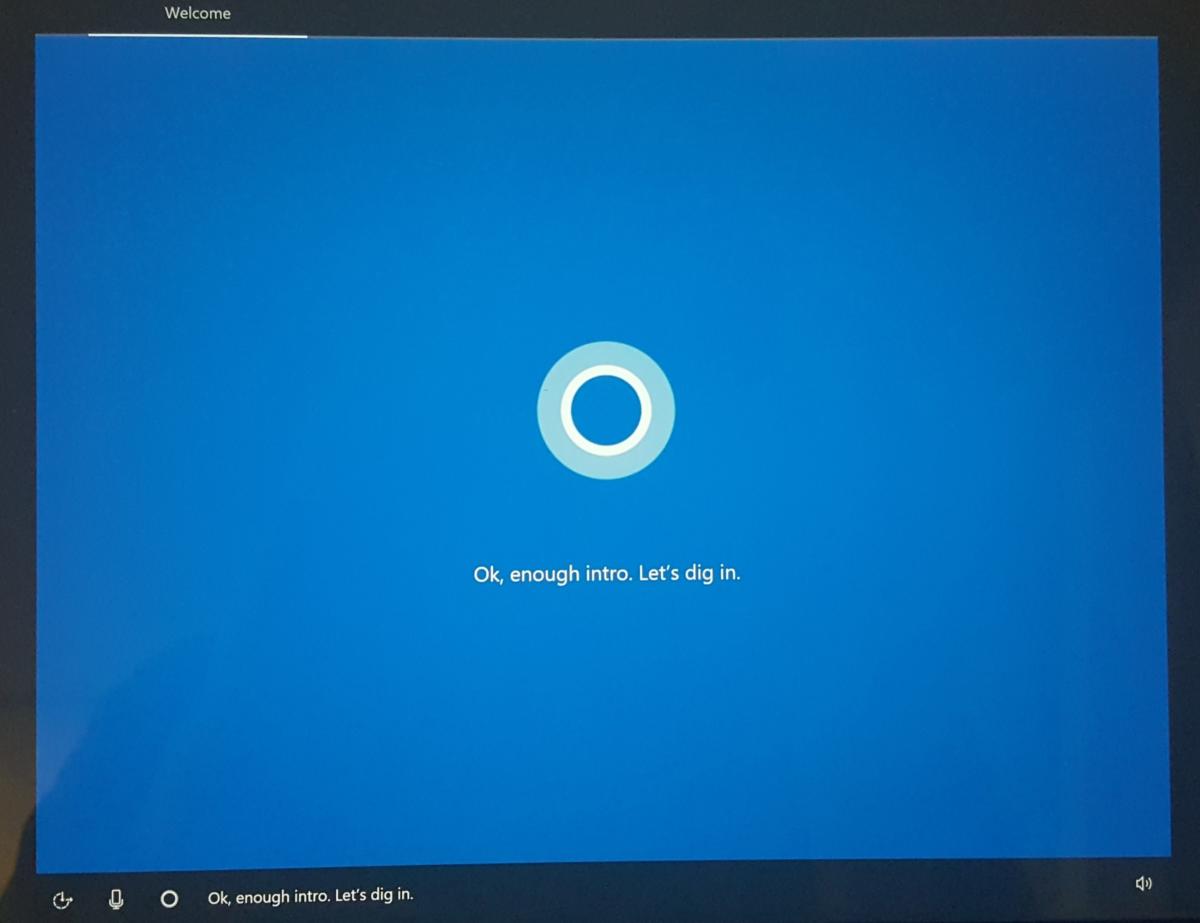 Note that disabling speech recognition kills another key new installation highlight: The Windows 10 Creators Update's setup process can be done almost hands-free with Microsoft's Cortana digital assistant if you have a working microphone. Cortana narrates your options, you tell her what you want, and it's over in less than five minutes. Nifty!
2. A more helpful Cortana
Speaking of Cortana, the digital assistant's picked up some other new tricks. Perhaps most notably, the enhanced full-screen version that debuted on the Anniversary Update's lock screen branches out in the Creators Update, appearing whenever you verbally summons Cortana, whether your PC's idle or locked for 10 seconds or more.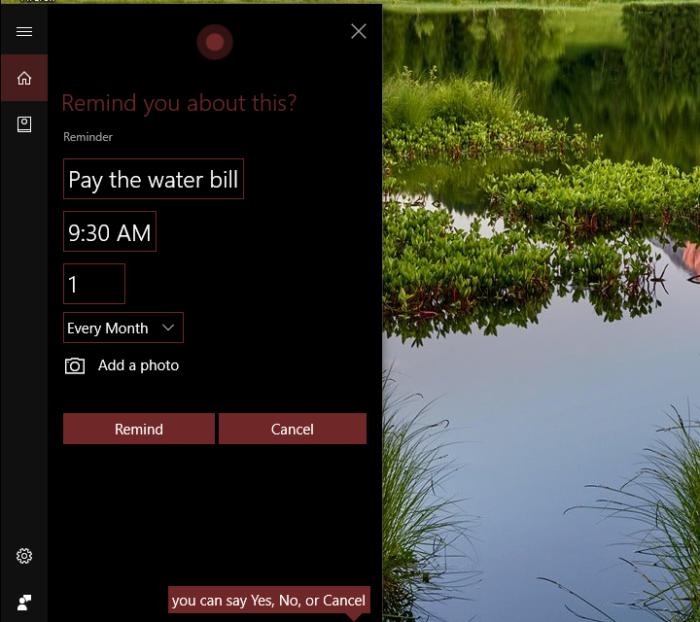 The Windows 10 Creators Update finally gives Cortana the ability to set recurring reminders, so Microsoft's assistant can help you remember to pay your bills or attend your weekly board game session. And Cortana recently gained the opt-in ability to scan your Office 365 or Outlook email account for commitments you've made and automatically configure reminders. So if you told someone you'd book a reservation or deliver a presentation on a certain time, Cortana will toss you a reminder when that time comes—no action needed on your end.
3. Edge enhancements
After months of losing market share to Chrome, Microsoft's rolling out a raft of new features to lure you back to Windows 10's Edge browser.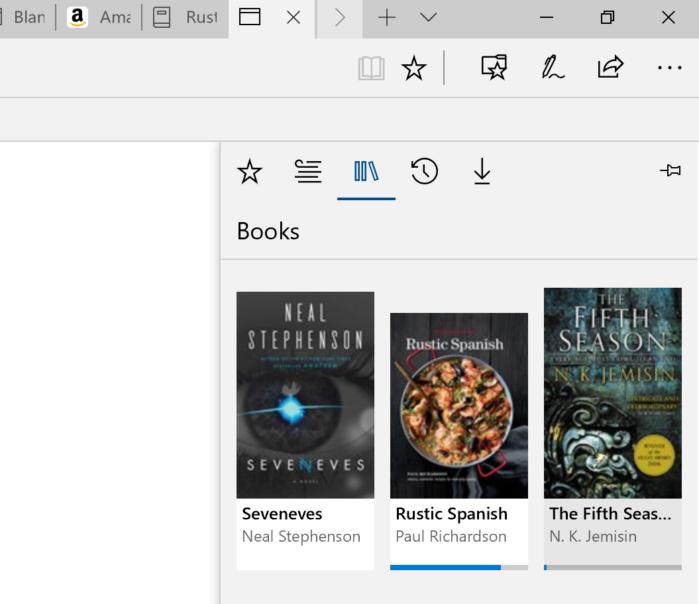 Two of the major draws revolve around downtime. First and foremost, Edge is the only browser that can play Netflix videos at 1080p resolution rather than 720p, and the Creators Update ups that to 4K support. You'll need a 4K monitor and a bleeding-edge PC with an Intel Kaby Lake processor, though—and hopefully no data cap. Edge is a basic e-reader now too, tying into the Windows Store's newfound Books section. You'll find your available books in aptly named new "Books" section of Edge's "Hub" menu (where you'll also find webpage bookmarks and articles stashed for later).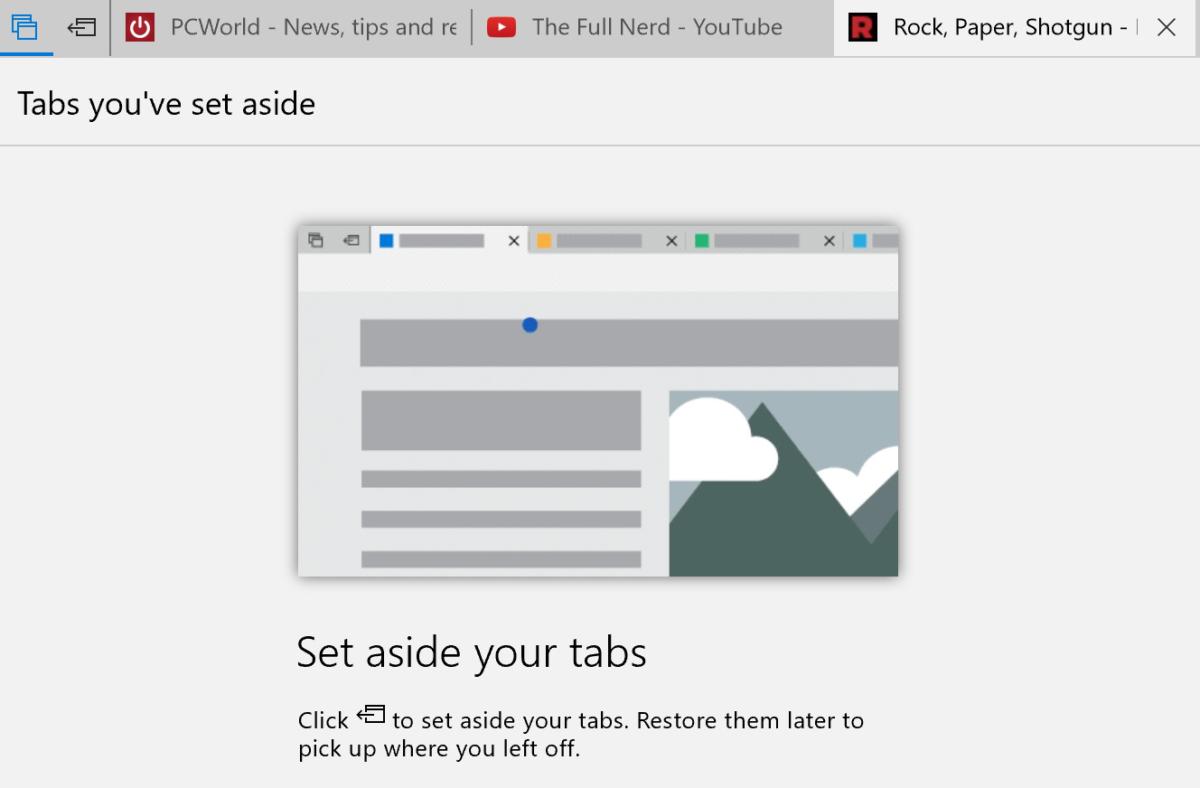 If you're a tab addict, you might love Edge's last major addition: the ability to set aside tabs for later perusal. At any point, you can click the new Set these tabs aside button to the left of the URL bar to whisk them away to a new holding pen for later re-summoning. It's all or nothing, though; if you want to keep some of the tabs open, you'll need to move them to another Edge window. Once you've set some tabs aside, click the black Tabs you've set aside icon to the left of the stashing button to see what you've got stored for safekeeping.
4. A focus on gaming
The Creators Update places a larger focus on gaming, adding a new Gaming hub in the Settings app. The Gaming hub yanks Windows 10's Game Bar and Game DVR options from the Xbox app (huzzah!) and includes settings for two new features: Broadcasting and Game Mode.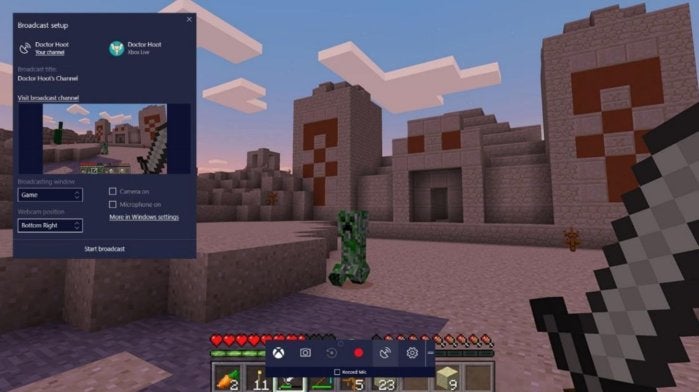 Broadcasting is where you'll fine-tune the Creators Update's newfound ability to stream games to your Xbox Live friends via Microsoft's Beam service. The available settings are pitiful compared to Twitch's options, though that also makes streaming dead-simple. It'll probably be most useful if you primarily game on an Xbox console and have a deep friends list there, or if you've been picking up pals in Xbox Live-powered Play Anywhere games that have appeared on PCs, like Gears of War 4 or Forza Horizon 3.
You can start streaming your games by opening the Game Bar using the Win + G command and selecting the streaming option.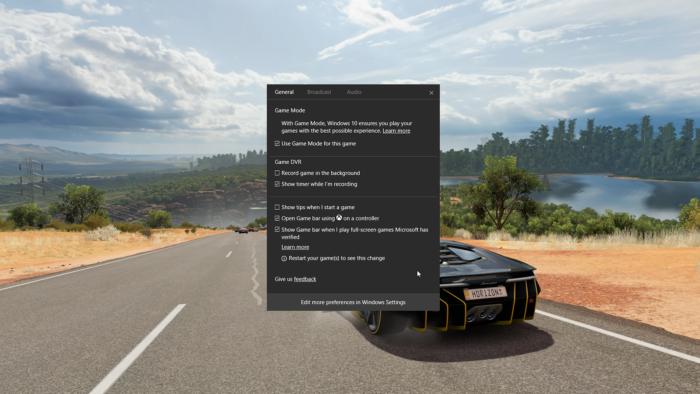 The Creators Update's new Game Mode can potentially speed up and smooth out your gameplay by dedicating a given number of your CPU's threads and your graphics card's processing cycles to your game, reducing the threat of background tasks influencing performance. Some Windows Store games will be whitelisted (and Microsoft says Game Mode will work better with Windows Store games) but you'll be able to enable Game Mode with any title in the Game Bar's settings. Don't expect miracles though; Microsoft predicts just a 2 to 5 percent performance uplift in CPU- or GPU-bound games.
We'll have hands-on guides for both Beam broadcasting and Game Mode very soon.
5. Paint 3D
Let's be frank: A lot of the niftier 3D and VR stuff promised for the Creators Update didn't make it to the finished product. There's no scanning app for Windows Phones to turn physical objects into 3D digital items, no 3D support in Office apps, and no wild user-facing VR capabilities. But the next-gen Paint 3D app is there, and it's a blast.
Paint 3D exists to make crafting cartoony 3D scenes fast, fun, and easy. The app also hooks into Microsoft's new Remix 3D website, where you'll find fresh 3D objects created and shared by other Paint 3D users. It's a blast.
Unfortunately, Microsoft's Paint 3D tutorial is overly complicated, and the program doesn't explain itself very well. Check out PCWorld's guide to using Paint 3D and you'll be creating awesome 3D landscapes in no time.
The rest
These flagship features are just the tip of the iceberg, though. Microsoft's upgrade is utterly brimming with new goodies and tweaks. For a more in-depth examination, be sure to check out PCWorld's Windows 10 Creators Update review as well as our roundup of all of the Creators Update's best new features. This rabbit hole goes deep.