Need a teacher, airport guide, care taker, and customs control officer all in one? Sanbot has you covered. Standing at just under 3 feet tall with big cartoon eyes and flipper arms, Sanbot looks more helpless than helpful, but don't let that cute appearance fool you. Sanbot is packed with features to help "her" get the job done.
First off…sensors. Sanbot has 14 of them scattered throughout its three foot frame. Many of these are touch sensitive, allowing the robotic lady to respond with human-like emotion to a particular tap. Seven microphones along with IBM Watson smarts help Sanbot to react to voice commands and localize a speaker's direction. In addition to voice commands, users can tap the bot's HD screen or use a smartphone to make it do things like dance or project a presentation on the wall.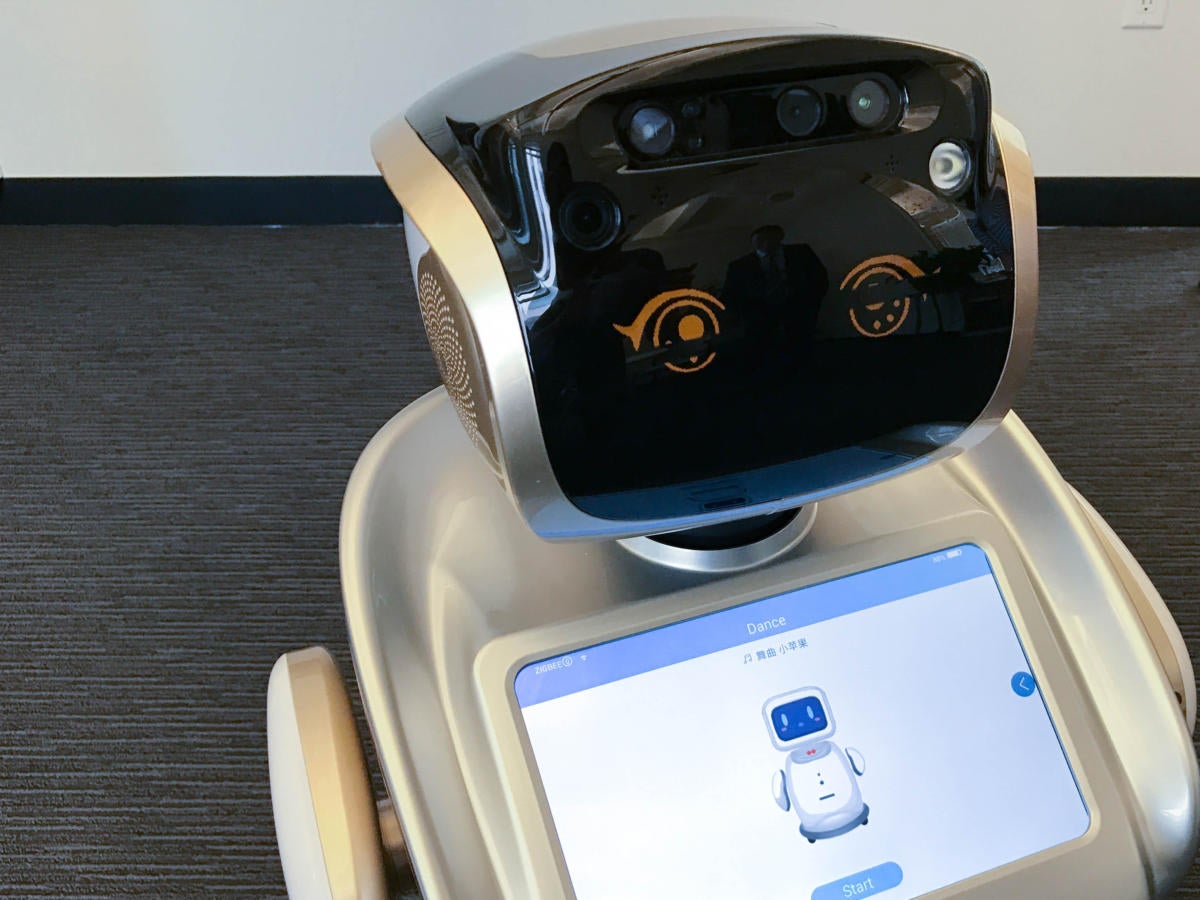 Sanbot was created by Qihan Technologies, a Chinese company that specializes in CCTV surveillance equipment, to free up human workers from mundane jobs and allow them to make more efficient use of their time.
"In normal, human life there are lots of things which [are] very repetitive and very boring," says VP of global marketing for Qihan, Lennic Qian. "We want to help people [to] focus [on] some creative actions or some innovative tasks. So for these kinds of repetitive things, we'd like to ask the robot to do [them]."
Qian says the company has already deployed more than 60,000 robots in China. Sanbot's past gigs include working as a customer service representative at a high-end furniture store, a teacher for kindergarten students, and even as a customs officer at the airport.
Sanbot is not the first service robot we've seen. Take for example, Future Robot's service bots which are currently hard at work entertaining and directing travelers at San Jose airport. And of course, we can't talk about service robots without mentioning Pepper, who has found work in hospitals and stores. But Qian says that Sabot stands out in that the robot is made with quality parts from big name companies like Panasonic (battery), Sharp (screen), and Sony (camera).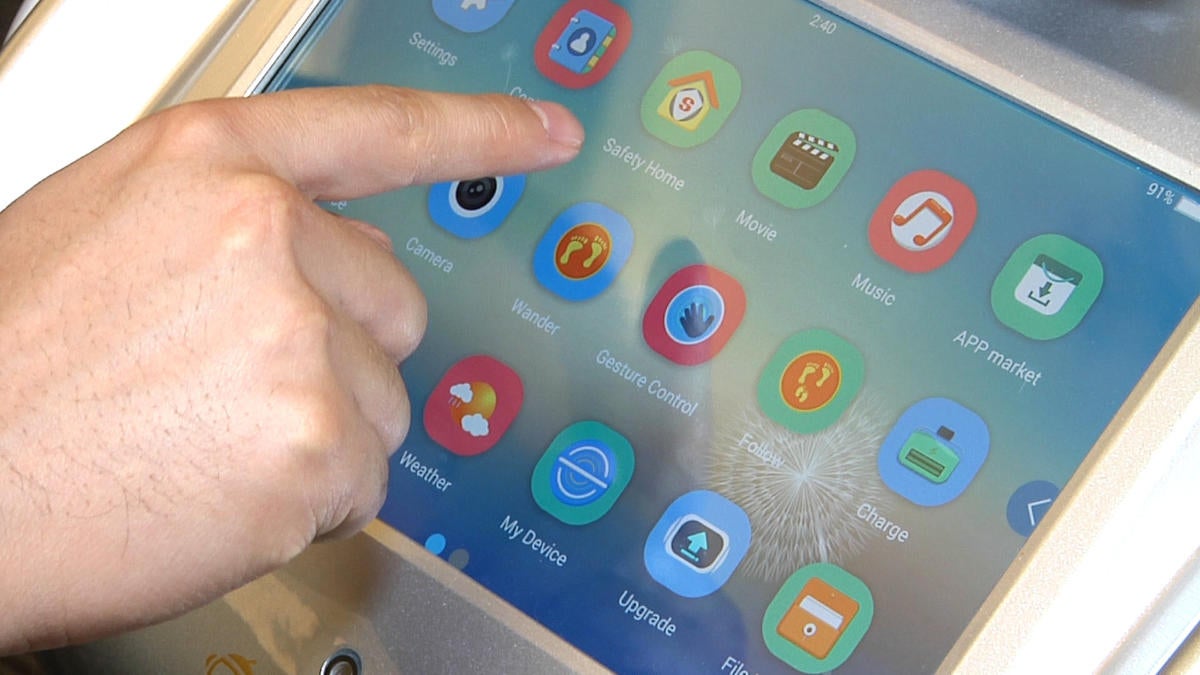 The robots are available for sale in B2B markets in China, the US, and Europe for around $10,000. The company expects to have the second version of Sanbot ready for CES 2018, which takes place in January next year.