When the Razer Blade Stealth first rolled out a little over a year ago, it was an impressively capable ultrabook at a good price. Today, the price for one version of the Stealth is even more impressive. Today Amazon is selling the Core i5 model of the Stealth for $800—$100 off its regular price.
If a Windows 10 notebook doesn't interest you, Amazon also has steep discounts on other Razer gear right now, including gaming mice, mechanical keyboards, and h–adsets.
The Razer Blade Stealth comes with a dual-core, 2.5GHz "Kaby Lake" Core i5-7200U, 128GB onboard PCIe SSD storage, and a 12.5-inch (non-touch) screen with 2560×1440 resolution. It also has 8GB of RAM, two USB 3 ports, a Thunderbolt 3–enabled USB Type-C port, and HDMI out.
Even though this is a Razer laptop, it's not a gaming machine. Consequently, it doesn't come with a discrete graphics processor–however, it is compatible with Razer's Thunderbolt 3 external graphics card enclosure, the Razer Core, if you want it to transform it into a gaming PC. The laptop may also work with DIY eGPU setups if you're interested in experimenting.
Note that Razer sells this laptop on its own site with some free software such as several free games (including Halo Wars 2) and Fl Studio 12 Producer Edition, a free music production program. That doesn't appear to be the case with the Amazon models.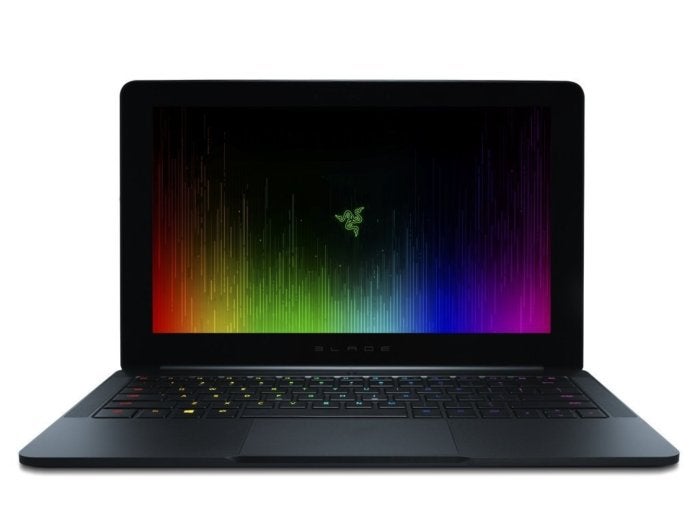 [ Today's Deal: Razer Blade Stealth with Core i5 for $800 at Amazon ]