Last summer, Sony finally enabled wire-free use of the DualShock 4 controller on the PC by releasing a USB dongle, and in December, Steam added support for it. For anyone who swears by the DualShock 4 and has been holding out, Best Buy has an interesting deal today: The big box retailer is selling a DualShock 4 wireless controller starter kit for PC and Mac for $40.
The box includes one DualShock 4 and the USB adapter required to interface with PCs. The package is intended for use with the PlayStation 4 Remote Play system that streams PS4 games to a PC, or with the PlayStation Now game streaming service. But it'll work for Steam games that support it, too.
Sometimes these packages come with a trial subscription to PlayStation Now, but that's not the case with this bundle.
For those who've already got a DualShock 4, Best Buy is also selling the DualShock 4 USB adapter by itself at a "clearance" price of $14—it debuted at $25 last August. If you've recently converted to the wondrous world of PC gaming, it's a much better price for putting a previously well-loved peripheral back into use.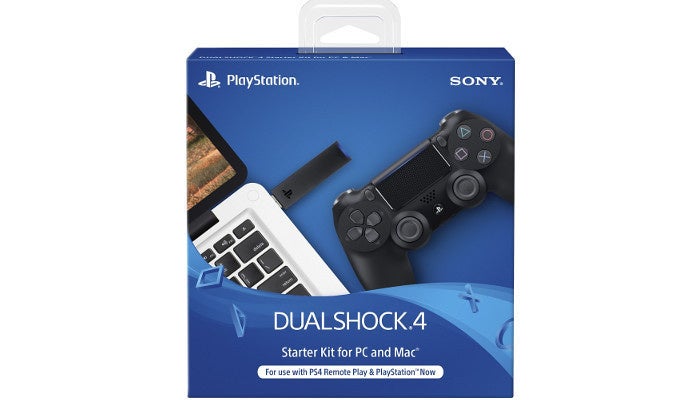 [ Today's deal: DualShock 4 PC/Mac bundle for $40 at Best Buy ]
Note: When you purchase something after clicking links in our articles, we may earn a small commission. Read our affiliate link policy for more details.
Ian is an independent writer based in Israel who has never met a tech subject he didn't like. He primarily covers Windows, PC and gaming hardware, video and music streaming services, social networks, and browsers. When he's not covering the news he's working on how-to tips for PC users, or tuning his eGPU setup.