If you see a rocket-ship icon on your Facebook feed on iOS or Android (top of the screen for Android, bottom for iOS), it's apparently because Facebook thinks one news feed is not enough. The social media platform is testing a second timeline where you can waste more time watching videos, memes, and reading popular articles.
Tapping the rocket-ship icon shows a news feed made up of popular articles, videos, and other posts from Facebook Pages. These are items Facebook believes will interest you, based on a number of criteria including similarity to other content you've liked, and a post's popularity among your friends.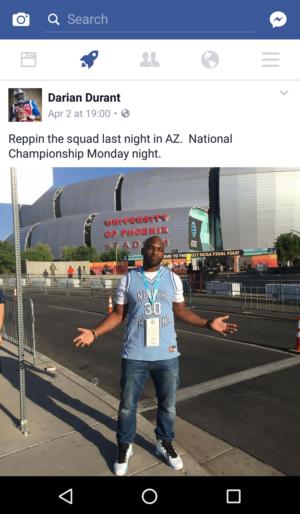 Facebook confirmed the test to TechCrunch in late March, before the test rolled out as widely as it has now. "We are testing a complementary feed of popular articles, videos, and photos, customized for each person," Facebook said. "We've heard from people that they want an easy way to explore new content they haven't connected with yet." Prior to the rocket ship experiment, Facebook was testing a secondary news feed under an Explore tab that rolled out in early January.
Facebook is always trying new features, but the size of the test suggests the feature is a likely candidate for a larger rollout in the coming months.
Why this matters: This isn't the first time Facebook has worked on ways for users to find content and pages more easily. Five years ago, Facebook rolled out Interest Lists, which were curated lists of pages organized by topic. The feature was very similar to Twitter Lists. The Facebook version, however, never took off. Now the company is hoping a secondary news feed will encourage users to look for more content when they've exhausted their official news feed.