Welcome to a new video-oriented segment we're going to be doing on the regular, tentatively called "Steam Shovel."
It's essentially an adaptation of a list I've run from time to time: "PC games you might have missed." We typically run it in July and December, gathering up all the games that sort of fell through the cracks over the months, trampled upon by the marketing machines of their bigger-budget peers.
We'll still be running those lists in July and December, but we're now going to try and highlight those games more often, along with some video footage to give you a better idea of how they play.
For this, our inaugural episode, we're going to recap March. It's a good time to start this up, because March was one hell of a month—Mass Effect: Andromeda, Nier: Automata, Ghost Recon Wildlands, plus the fallout from Horizon: Zero Dawn and Zelda on consoles. It was packed.
And so we missed some good games in the late-February-early-March period, four of which we're highlighting here: Four Last Things, Snake Pass, Cosmic Express, and Stories Untold.
Four Last Things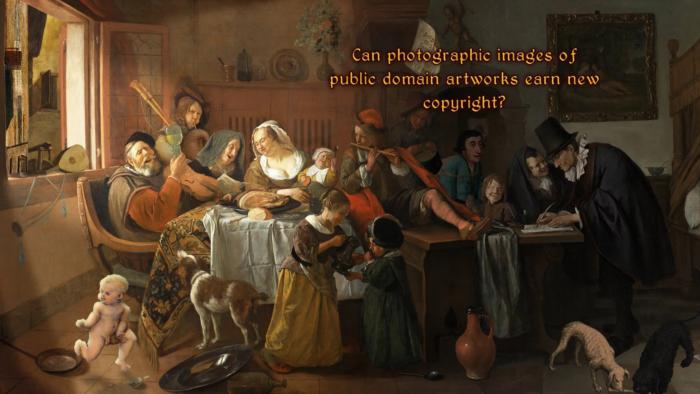 Four Last Things looks and also feels quite a bit like Monty Python: The Video Game . Using cut-out bits of Renaissance-era paintings for its art, and telling the story of a man who committed the seven deadly sins "in the wrong jurisdiction" and now must commit all seven again in order to give confession, it both looks and plays like a bizarre Monty Python animation.
And it's great. Though short, clocking in around an hour and a half, Four Last Things is a hilarious point-and-click and well worth the trip. From a man who says "Please don't spank my ass" when you click on his donkey to jokes about lutes, it's a bizarre combination of low-brow, high-brow, and everything in between. Heavenly.
Snake Pass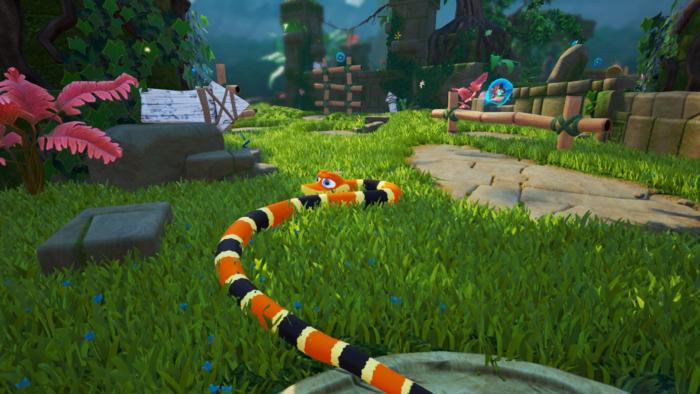 The elevator pitch: It's a platformer…without any jumping. Because you play a snake.
That's really all there is to it. Snake Pass has the look of an N64-era platformer, but your snake can only wriggle around, pop its head up in the air, wriggle around bamboo shoots, and hope it doesn't fall off into the void.
It's more puzzle game than anything else, with tight levels and a handful of collectibles in each. The challenge comes from its unique movement system. I recommend you play with a controller, because you'll need to wriggle the analog stick back and forth rhythmically in order to get your snake moving at full speed, then push it in rapid circles to get it to coil around objects or slowly push its head up walls. Seeing what you need to collect is easy, but getting there? That's the hard part.
Yooka-Laylee gives you that good ol' Banjo-Kazooie platforming experience, but Snake Pass is something else entirely. Well worth checking out.
Cosmic Express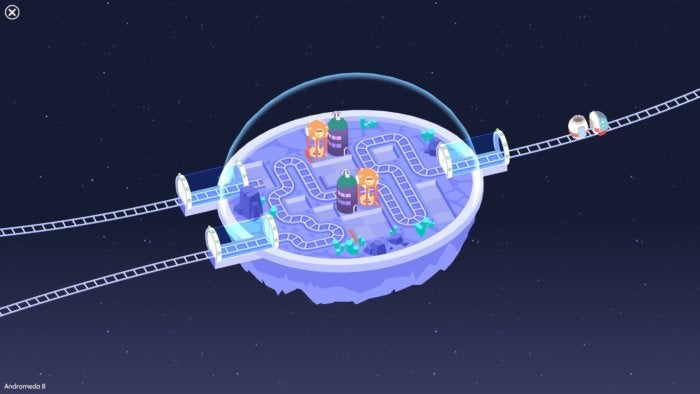 I hadn't played this one prior to recording, but had heard good things. Now, writing this, I've played through maybe 25 of Cosmic Express 's levels and I'm ready to say: This is the best puzzle game since last year's Stephen's Sausage Roll.
You're a train conductor, and your job is to get all the little aliens home in a timely manner. The game consists of drawing tracks, with some fairly simple rules: Don't cross your own track, you can only hold so many passengers at a time, and so on.
It's low-key, but don't mistake that for easy. After a quick introduction of the rules, each puzzle sector rapidly spirals into layouts that could take you upwards of 20 minutes of drawing out paths, trying to figure out the trick to delivering all your passengers without double-crossing yourself.
And seriously: Check out Stephen's Sausage Roll if you missed it last year. Can't recommend that one enough either.
Stories Untold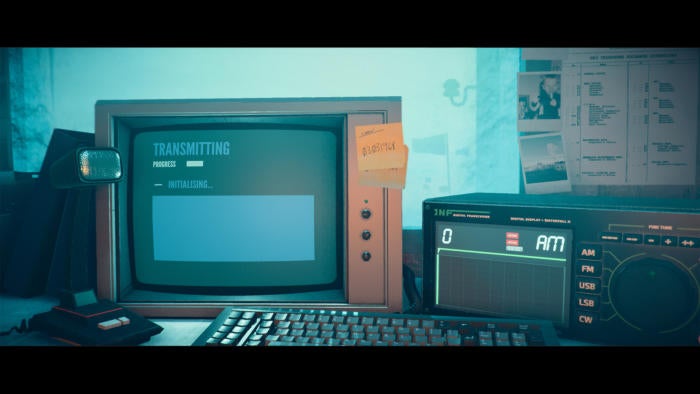 Last but certainly not least for this recap, it's Stories Untold. This is actually my favorite of the games highlighted here. It's incredibly unique, focusing mostly on the interplay between old analog hardware and our current digital age. You'll spend much of your time twirling knobs, flicking switches, entering coordinates into an old PC, and generally reveling in the chunkier tech of the not-too-distant past.
The whole project makes even more sense when you find out studio co-founder Jon McKellan worked on Alien: Isolation, another game that reveled in its retro tech.
With a Stranger Things vibe, this slow-burn of a horror anthology is one of my favorite games so far this year. It's hard to say more without spoiling all the surprises, but if you're interested I'd recommend checking out the game's first chapter, The House Abandon, which was prototyped as part of Ludum Dare last year and now also serves as the official demo.